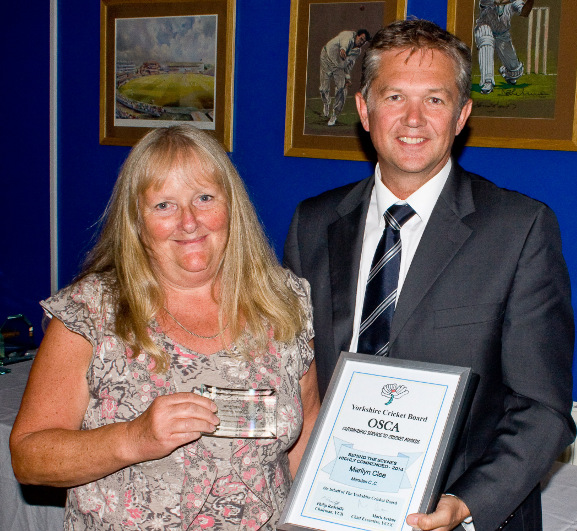 Ok, let's shatter a few myths early doors before we get to the good stuff.
These are not the Oscars. There are no golden statuettes and painful speeches by tearful celebrities who feel the need to ramble incoherently for what feels like days.
This is so much better than that. These are the OSCAs – Outstanding Service to Cricket Awards – and the Yorkshire Cricket Board are looking for your nominations.
The Yorkshire OSCAs recognise and reward volunteers who have made significant contributions to recreational cricket within the great county of Yorkshire.
Grassroots cricket wouldn't be the success it is without all those who give up their time and energy towards making the game a rewarding experience for those of any age.
This is for the scorers, umpires, coaches, groundsmen, those working in disability cricket, leagues and many facets of the full spectrum of grassroots Yorkshire cricket.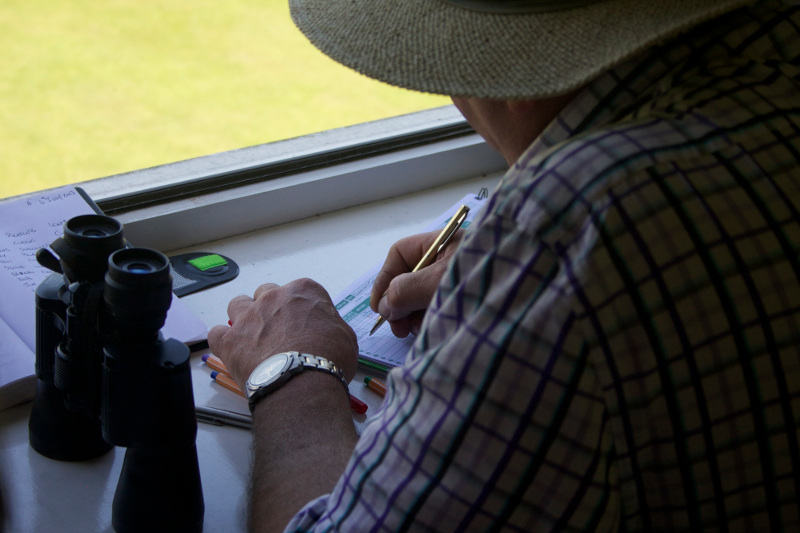 WHO CAN NOMINATE?
Nominations are now welcomed from clubs, leagues and cricket officials across the region. It's a chance to say 'thanks a million' but someone has to fill out a form and put in the nomination.
WHAT ARE THE CATEGORIES YOU CAN NOMINATE SOMEONE FOR?
With an extensive list of categories to choose from, it might be easiest to look at the YCB 2015 OSCAs page on their website (where there is also a nomination form).
**NATIONAL CATEGORIES: Young Volunteer / Officiating ( Umpiring and Scoring) / Heartbeat of the Club/ Get the Game On / NatWest Cricket Force / Leagues and Boards (including Area Cricket Councils) /Lifetime Achiever.
*The Yorkshire winners in the ECB OSCA categories mentioned above will be the Yorkshire nominations of the national awards which will go through County Boards this year.
—
But don't forget all these too…
COACHING: (Sky Sports) Outstanding Contribution and Services to Cricket Coaching, Coach of the Year, Young Coach of the Year
SERVICES TO SPORT: Youth Representative Cricket / Disability Cricket/ Coaching Young People/ Umpiring / Scoring/ Groundsmanship/ Womens Cricket / Black Minority Ethnic Cricket
2014-15 Achievers: Disability Achiever of the Year /Young Disability Performer of the Year / Young Leader of the Year/Volunteer of the Year/ Club family of the Year
HOW TO ENTER IN THREE EASY STEPS:
1. Download a 2015 YCB OSCAs Nomination Form, choose a category and write a submission as to why the person should win the award.
It needs to be no more than 150 words and it's an idea to cover new development work, community links, and innovation where appropriate.
2. Don't leave your good deed lying about or on your computer but get your nominations into the YCB – before the closing date of Friday 3 July.
Your nominations can either be emailed to Lawrence at the YCB who's involved with co-ordinating the awards – [email protected] – or post it to Lawrence Walker, Human Resources Manager, YCB Office, Headingley Cricket Ground, Leeds LS6 3BU.
3. Pat yourself on the back for a job well done. Then, await news of the Awards ceremony which will be at Headingley on Monday 3rd August.
Good luck! Go forth and nominate and I look forward to meeting those shortlisted at the event in person in August.
**This is a sponsored article as part of our partnership with the Yorkshire Cricket Board – if the mood takes you, click to read Cricket Yorkshire's policy on sponsored content**
Latest posts by John Fuller
(see all)