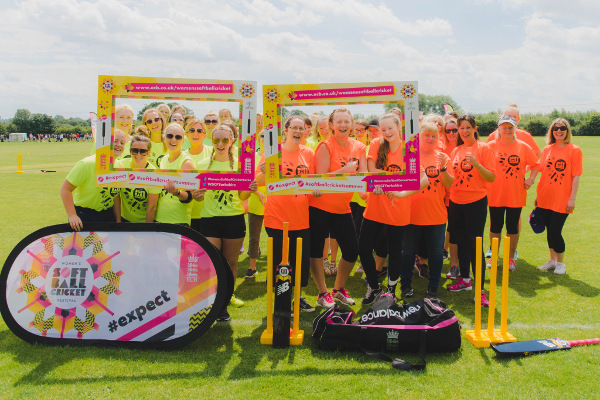 Women's soft ball cricket is one of the stellar initiatives here in Yorkshire that is set to grow significantly this summer after a successful first year.
There are over 50 Festivals earmarked across the county in the coming months and its inclusive environment, allied with a focus on fun, is proving a hit by removing the barriers to giving cricket a go.
All abilities are catered for and whether friends want to enter their own team or a player turns up on their own for a game, everyone's made very welcome.
This is a world away from knowing reverse sweeps, booming leg-breaks and acing Duckworth-Lewis-Stern calculations.
Dress code is whatever you feel comfortable wearing rather than onus on crisp, ironed cricket whites.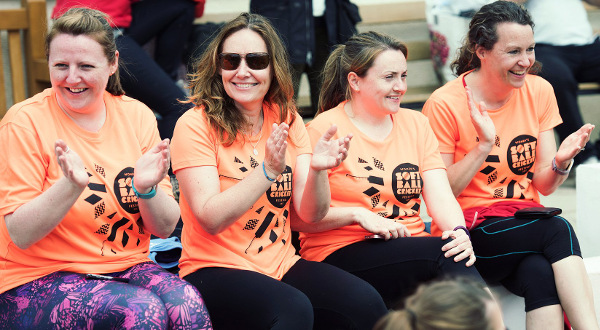 No game takes longer than an hour and all equipment is supplied on the day. It's entirely free to get involved, with the bonus of a free T-shirt included too.
The lessons from the trial run in 2017 showed that there are thousands of women and girls (500+ in Yorkshire) who found the soft ball cricket festivals to be a way to have a laugh, meet new people and an introduction to the game without a major time and cost commitment.
There will now be 50 venues across Yorkshire offering this form of cricket with 2,000 women and girls expected to pick up a bat and ball and we're already up and running.
Copley Cricket Club and Stones Cricket Club are amongst those who hosted events in May as cricket clubs see the potential to introduce newcomers to their facilities.
There's also been the first soft ball league in Yorkshire held at Whiston Parish Cricket Club as teams across Sheffield took the next step after coming to the game completely new at last year's festivals.

Teams consist of six to eight and every player will get to bat, bowl and field so there is a real focus on everyone doing a bit of everything. Bowling can be overarm or underarm depending on experience so no umpires giving harsh legside wides.
? DJ
? Rodeo Bull
? Fish and Chip Van
? Prosecco
? And plenty of cricket of course!

What's not to love? #ExpectSomethingDifferent #WSCF2018 #Expect #HaveAHit pic.twitter.com/XOdR2Kitwr

— WSCF Yorkshire (@WSCFYorkshire) May 20, 2018
There's usually lots going on alongside the cricket at the Festivals too with previous festivals housing DJs, BBQs, food vans, rodeo bulls and other attractions to make a proper day of it.
Amid some of the doom and gloom over how to get newcomers connecting with cricket, this is a popular programme of Festivals that deserves shouting about.
It has already encouraged many women and girls across the country to try a version of cricket for the very first time or to return to the game.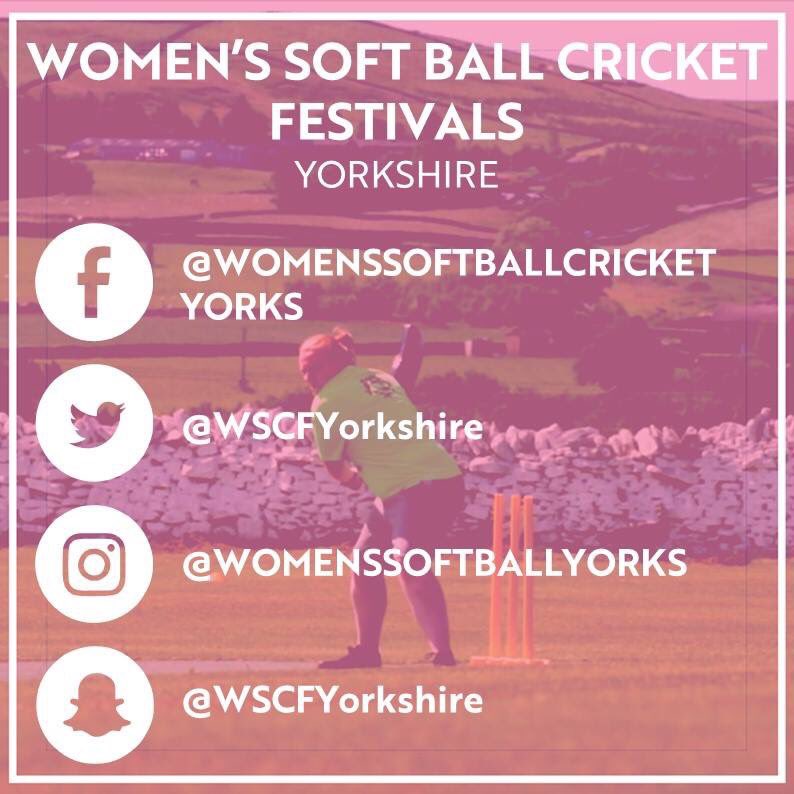 Find a women's softball cricket festival in Yorkshire
There is a Yorkshire website for women's soft ball festivals so you can check out all the dates across the summer and book a place or team with Hallam, Selby, St Chads Broomfield and East Harsley among the cricket clubs holding soft ball games in June.
They have social media sorted with a Facebook page and @WSCFYorkshire on Twitter for all the latest updates from across Yorkshire.
Last but not least, you can always email Millie directly with any questions: [email protected].
Share this article using the Twitter and Facebook buttons below….

Thanks for reading, if you've learn something new about a form of cricket you didn't know about or think you can help spread the word to others then please share the article via Twitter and Facebook. It's a good news story and maybe others will get to hear about the Festivals with your help.
**This is a sponsored article as part of our partnership with the Yorkshire Cricket Board – if the mood takes you, click to read Cricket Yorkshire's policy on sponsored content**
Latest posts by John Fuller
(see all)