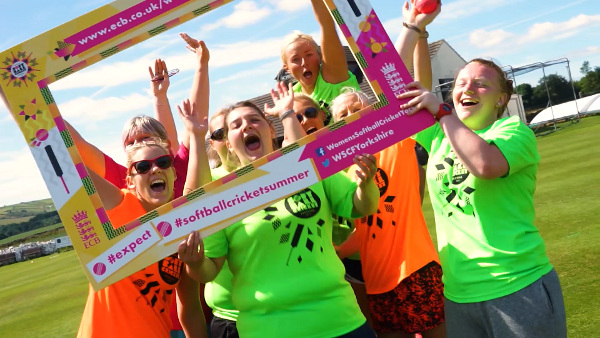 Get ready for women's soft ball cricket: a fun and sociable version of cricket has been introduced to encourage women to get involved with the game.
Women's Soft Ball Cricket Festivals have been taking place up and down the country with Cottingham, Driffield Town, St Chad's Broomfield and Sheffield Collegiate just some of the clubs to act as hosts.
Millie Behrens is Women's Softball Cricket Festival Co-ordinator for the Yorkshire Cricket Board (YCB) and as we get chatting, it transpires she had no prior background in cricket until she began at Sheffield University women's cricket team – but has ended up captaining for three years until taking this role.
One of the goals by the England & Wales Cricket Board (ECB) in launching these festivals has been to tap into the momentum – trophy-winning as it transpired – of the Women's World Cup being held in England.
Viewing figures released have shown a record 1.1 million people watched England win the Cricket World Cup on Sky Sports.
The aspiration is that this success at a global level swells grassroots participation and girls and women will feel inspired to play, watch and connect with cricket.
As Millie put it: "A sold out crowd at Lord's for a women's final is a thing to behold. The excitement that came with the games, I definitely think it will wake people up to what is out there in terms of cricket and maybe get them thinking, 'well, I want to give that a go!'"
But why get involved particularly with softball festivals? Millie lay out what has attracted women to this particular guise of the game in 2017:
"Softball cricket is so much fun, it doesn't matter if you've never picked up a bat before or you've played all your life, it's one of those events that caters for everyone. Come along, give it a go…there's food, music, drink and fun for all the family at the same time."
Therein lies the particular distinction; though cricket clubs in my experience are hospitable and welcoming, they tend to cater for experienced cricketers rather than newbies.
It may be a bit daunting to fully join up and don the whites without taster sessions and a gentle introduction which is where soft ball festivals come in.
Millie has noticed that those coming to the softball festivals include complete novices who have yet to sample cricket at all as well as those who played at some point in the past and are happily reconnecting with cricket.
It doesn't matter either way but some who have turned up across Yorkshire so far have sporting prowess elsewhere with rugby, hockey and netball teams signing up just to give cricket a go.
So, mates have rocked up in groups but those on their own are equally embraced, no-one is left out.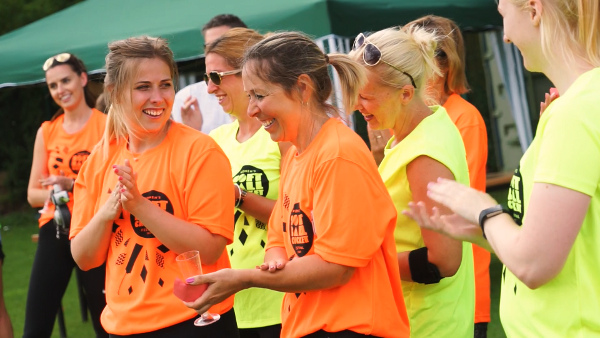 What's the format for the day?
Teams that register are entitled to free kit (by the looks of things that is a funky T-shirt).
Whether it acts as that initial entry into the sport or a way to rekindle a love for cricket, the soft ball festivals are anything but lengthy, turgid battles with stern-faced umpires watching the crease hawkishly for evidence of no-balls.
Inclusiveness and fluidity are two watchwords here. Team sizes tend to range between six and ten and the number of overs matches the number in each team taking part.
Everyone gets a bowl and it can be over-arm or over-arm, while every batting pair gets two overs and you don't trudge off unhappily if bowled first ball, you just swap ends with your partner and away you go. A relaxed way to sample cricket if ever there was one.
Of course, being soft ball cricket there's no fear of injury, there's things like Zumba warmups and prosecco afterwards as the order of the day.
Talking to Millie, it's about not feeling daunted about taking part but trying cricket with no pressure and making new friends.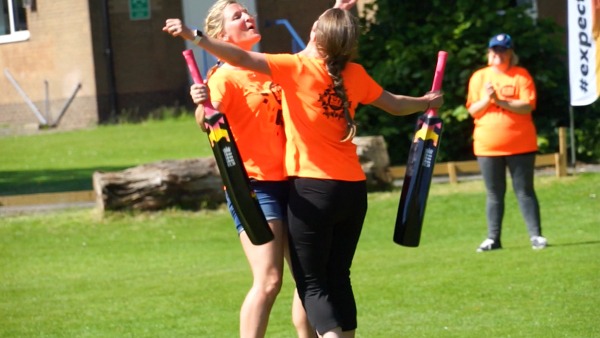 Future festivals in Yorkshire:
The response has been really positive (300 women had signed up by mid-July) and the project looks set to continue into 2018 with clubs and individuals really embracing women's soft ball cricket.
But it's not too late to catch a Women's Soft Ball Cricket Festival with a few earmarked for late August and into September.
Here's the dates below and such has been the success of the inaugural year that I can see many more clubs hosting their own festivals in 2018 and this really taking off.
Alne Cricket Club, in the North Yorkshire village, is hosting 'Gin N Tonkit' on 20 August at 2pm; St Chad's Broomfield in Headingley are welcoming women for cricket on 2nd September at midday and Holmfirth Cricket Club have their own festival on 10 September at 1pm.

To find out more:
Visit the England & Wales Cricket Board (ECB) website and you can follow WSCF Yorkshire (on Twitter) to get the Yorkshire perspective.
Cricket clubs looking to host their own festival or women interested in submitting teams in 2018 are welcome to contact Millie Behrens at the YCB via email: [email protected].
**This is a sponsored article as part of our partnership with the Yorkshire Cricket Board – if the mood takes you, click to read Cricket Yorkshire's policy on sponsored content**
Latest posts by John Fuller
(see all)