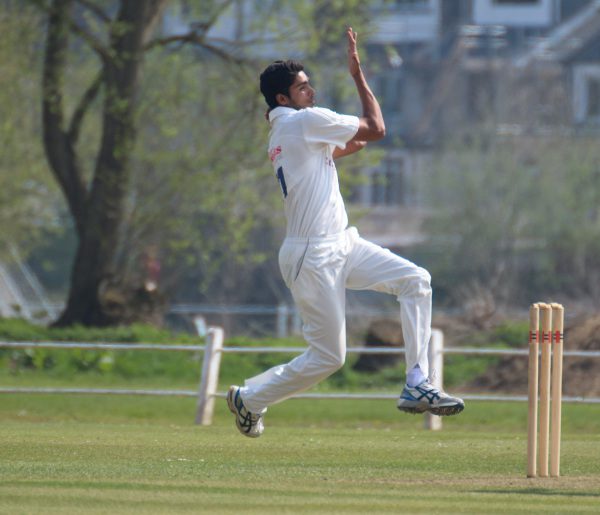 After months of fixtures across Yorkshire's four ECB Premier Leagues stretching back to April, the push to be the champion club is intensifying.
Clubs from the Bradford Premier League, ECB Yorkshire League North, ECB Yorkshire South and North Yorkshire South Durham Cricket League are jostling to win their league and qualify for semi-finals at either Scarborough or Headingley on Saturday 17 September and an overseas final in the UAE in October.
Those crunch games in mid-September at Yorkshire's two county grounds have a huge amount riding on them. Win that play-off and guarantee your squad a remarkable prize, courtesy of Yorkshire County Cricket Club, of a trip to Abu Dhabi.
The Yorkshire champions of the North Yorkshire South Durham Cricket League will take on the Bradford Premier League champions at Headingley.
Having written fortnightly roundups for the Yorkshire CCC website from all four leagues, I've kept a close eye on teams and individual performances.
BRADFORD PREMIER LEAGUE
With three matches to go, the Bradford Premier League's Hanging Heaton are in a tussle with defending champions Pudsey St Lawrence, the latter regaining the lead by two points last weekend after beating East Bierley.
Pudsey St Lawrence have led for much of the season with captain James Smith hitting six fifties and 598 runs to date while openers Adam Waite and Mark Robertshaw are amongst the highest runscorers in the League.
St Lawrence's attack is built around the consistent trio of Chris Marsden (28 wickets at 16.68), Steven Watts (29 wickets at 20.31) and Richie Lamb (34 wickets at 21.38).
For Hanging Heaton, Gary Fellows has been prolific again his season with the bat (826 runs) while Mohammed Rameez and David Stiff have contributed 97 wickets between them.
Editor's Note: All of these stats will obviously change after the next fixture but they at least give you a flavour of the leading performers at the time of rattling the keyboard for this article.

NORTH YORKSHIRE SOUTH DURHAM CRICKET LEAGUE

The leading Yorkshire side in this league will take on Hanging Heaton or Pudsey St Lawrence. For much of the season, that has been Marske (321pts) with Lee Hodgson (1,288 runs) and Saeed Bin Nasir (954 runs) (see Cricket Yorkshire's interview with both) providing the batting firepower.
Barnard Castle (340pts) have recently overtaken them at the top with an imperious nine-wicket victory after their run chase inside twelve overs – but crucially, can win the league but don't qualify for the UAE given they're just into County Durham.
Great Ayton (302pts) and Richmondshire (297pts) are still mathematically in with a chance but with just four games left, someone needs to have a bumper bank holiday with matches on the Saturday and Monday.
If you like to crunch the numbers, check out all the batting stats for the 2016 season here. Or marvel at the leading bowlers including Barnard Castle's James Finch (48 wickets) and Darlington's Connor Whitelock (42 wickets).
ECB YORKSHIRE SOUTH PREMIER
There have been two teams in contention with only one eligible to go on to be crowned Yorkshire's Champion Club.
For much of 2016, Wakefield Thornes (184pts) & Appleby Frodingham (144pts) have been neck and neck but the Lincolnshire club have seen their title hopes disappear with patchy results over July and August.
Wakefield Thornes have David Toft's batting calibre to thank with 725 league runs to date while Sri Lankan slow left-armer Akila Isanka has 51 wickets so far.
With 12pts for a victory, no-one can realistically catch Wakefield Thornes who officially need nine points more to clinch the ECB Yorkshire South Premier title.
They can then look forward to a trip to North Marine Road on 17 September to play Harrogate, York or whoever triumphs from ECB Premier League North.
ECB PREMIER LEAGUE NORTH
This has been a rollercoaster and much more open than other Premier Leagues with the lead changing hands all season and four clubs still driving to finish top.
Harrogate (143pts), York (136pts), Yorkshire Academy (136pts) and Sheriff Hutton Bridge (11pts) are all aiming to represent their league and take on Wakefield Thornes at Scarborough.
Harrogate's batting is underpinned by Matthew Good (709 runs), George Ross (612 runs) and Jonathan Tattersall (607 runs) while Harry Stow (44 wickets) and David Foster (38 wickets) lead the bowling.
York's Duncan Snell (873 league runs), Sheriff Hutton Bridge's Samuel Anthony (637 runs) and Yorkshire Academy's Mosun Hussain (544 runs) are the top batmen amongst the challengers.
Meanwhile on the bowling front, Yorkshire Academy's James Logan (70 wickets), Stephen Croft (48 wickets for Sherriff Hutton Bridge) and York's Dan Woods (44 wickets) have all had strong seasons as the final act draws near.
TRIP OF A LIFETIME TO ABU DHABI
Apart from the chance to rightly claim to be Yorkshire's best cricket club, the trip to Abu Dhabi will be an extraordinary insight into how a professional team trains and competes.
The two squads fly out to Abu Dhabi in late October and the intention is for them to have as close an experience as possible to current champions Yorkshire County Cricket Club who played the MCC there in the county season opener.
The teams' itinerary is an eight-day trip, staying at the Crowne Plaza Yas Island with guided tours of the Zayed Grand Mosque and Yas Marina Formula One circuit.
Both Yorkshire finalists are scheduled to play a fifty-over match against Abu Dhabi Cricket Club on the Zayed Stadium nursery grounds with the final to be contested under lights on the main Test match ground where England played Pakistan back in March.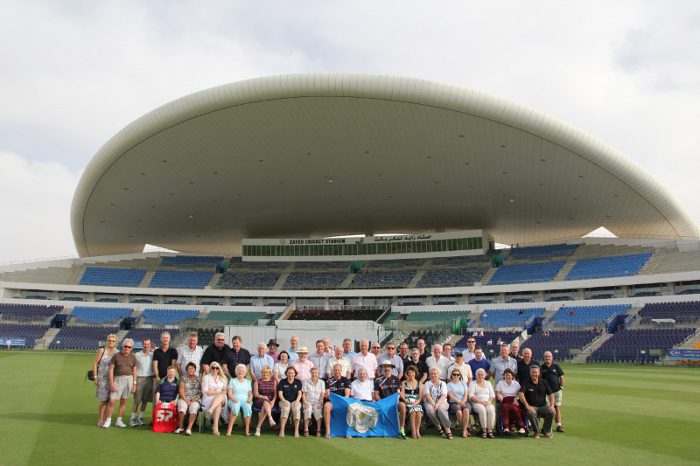 The tour organisers, Sport Arabia Worldwide, have put together a package to offer friends, family and supporters of the clubs if the prospect of an unforgettable sun-soaked holiday appeals with a dose of club cricket.
The late-October dates (22-29 October) coincide with half-term and if you're interested, you can download the supporters brochure here.
Departing from Manchester and flying with Etihad, supporters get the opportunity to watch three games of cricket and sample all that Abu Dhabi has to offer.
You can relax in your four-star hotel with its 25m pool or there's a free shuttle bus to explore the island. How about futuristic waterpark, Yas Waterworld, for those like the idea of a hydromagnetic-powered, six-person tornado waterslide or Yas Shopping Mall for retail therapy.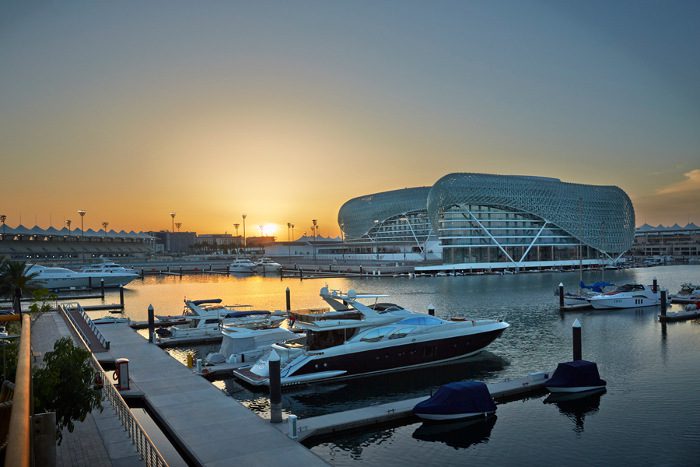 Yas Marina isn't far from the hotel and has restaurants offering panoramic views as well as leisure activities from sailing to seaplane tours while Yas Links, an award-winning golf course, is on the doorstep.
Of course, fine dining, culture, beaches and a temperate climate just as autumn tails into winter back home are all worth noting but this is about cricket first and foremost and probably the only time players and their supporters will be able to play and watch their team at a Test match ground.
Good luck to both squads whoever that ends up being, there is much to play for as the clock ticks down on the 2016 season.
Sport Arabia Worldwide are a UK-based, ATOL-protected sport tour company that has taken over 300 teams on tour and cricket is where they began.
Apart from organising school cricket tours, they have catered for the professionals with a Spanish training camp for the England squad, as well as working with MCC and numerous counties including Yorkshire County Cricket Club.
**This is a sponsored article for Sport Arabia Worldwide – if the mood takes you, click to read Cricket Yorkshire's policy on sponsored content**
Latest posts by John Fuller
(see all)