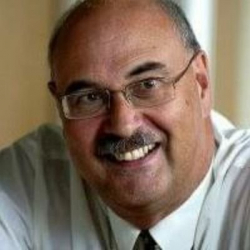 Latest posts by Bill Marshall
(see all)
Bill Marshall gives his tribute to Tony Hutton who was well-known and liked in Yorkshire cricketing circles. Tony wrote for Cricket Yorkshire and it was always a pleasure to discuss the grassroots game with him.
***
Some would think that "cricket nut" is a derogatory term. Others may treat it as a badge of honour.
Tony Hutton, who died aged 85 on January 5, would definitely have seen himself in the latter category.
An important figure in Yorkshire cricket circles, including being co-author alongside Brian Senior and Mick Bourne of Off the Beaten Track – a diary of the 2006 cricket season – Tony was both a wordsmith and an accomplished storyteller.
I can remember favourably reviewing that book for the Telegraph & Argus and marvelling at how inventive the trio were in finding matches, often at the most unlikeliest places.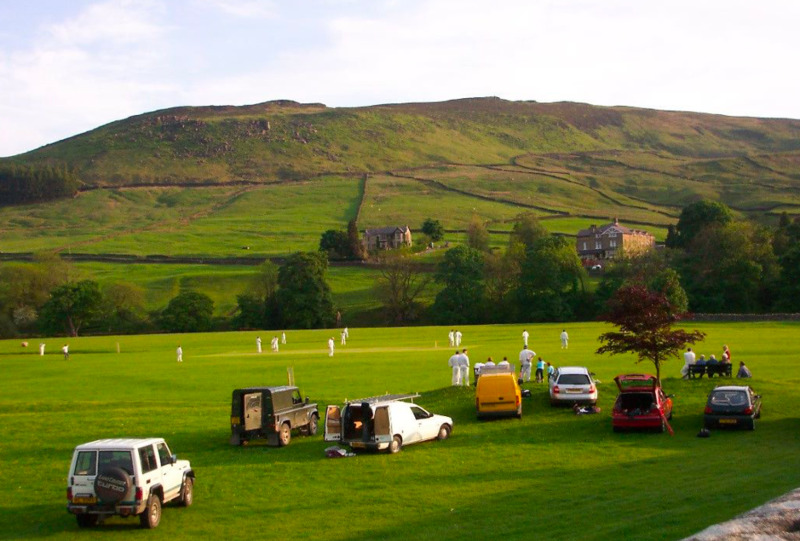 But don't get the idea that Anthony Paul Hutton fitted cosily into the system as his early days showed just the opposite.
I will let his son Peter take up the story of his dad at his funeral service at Lawnswood Crematorium on Tuesday, January 18: "His earliest stories were anti-establishment.
"He proudly and successfully led the campaign at his rugby union playing school to allow the creation of a football team, and that same political zeal saw him take office with the Walsall Young Socialists.
"It was the time of anti-nuclear protests, and he was part of the Aldermaston marches in the 1960s alongside the woman who was to become his first wife and my mother, Brenda Withnall.
---

"As a young man, he enjoyed playing in the same cricket team as his dad Ken, and among his extensive collection of newspapers clippings were two happy memories – one detailing his dad's first and only century after a long cricket career and the other from the same season after the young fast bowler Tony Hutton took eight wickets, including a spell of 5-0."

---

"It was in that Walsall cricket team that he noticed the impressive playing fields of the Wesley & General Insurance Company, and so a career in insurance was born, largely in order to secure a place in the company's cricket and football teams.
"In his new career as an insurance clerk, he was able to use the typing skills that he'd honed in a remarkably lucky choice of national service destination – Gibraltar, where he enjoyed the sunshine and also built a strong knowledge of bullfighting across the border in Spain.
"He added bullfight posters to his walls, where they survived many years, and was able to tell stories of some of the great fighters of the 1950s and 1960s. He also added fellow bullfight fan Ernest Hemmingway to his 1960s library of literature from the angry young men.
"His favourite Gibraltar story though was of washing the feet of glamorous young film star Diana Dors, who'd flown out to encourage the troops and somehow managed to step in the wet tarmac. He stepped in to save the day."
"From Matlock we moved to Sheffield – a period that I largely remember for him securing my favourite ever client, Bertie Bassett's sweet company, ensuring regular supplies of liquorice allsorts.
"He also managed to win two season tickets for Sheffield United in a competition in the Sheffield Star, which helped establish our shared pattern of football every Saturday that continued for many years.
"He had already built up quite a collection of football experiences by that point, including trips to Wembley to watch England win the World Cup final and Manchester United win the European Cup."
Peter added: "From Sheffield we moved again, to Leeds, as he progressed up the ladder at Sun Life Assurance, and he built a strong community of friends, who I'm delighted are represented here today, both in person and watching the webcast.
"He built long-term friendships at Sun Life, and the reunions were always a highlight of his social life. In particular, he relished his role organising the office cricket team, playing on Roundhay Park Oval, where he had watched games as a boy in the war years.
"Those early cricket-watching experiences were often with uncles as his own father was away in North Africa in the war.
"Despite his early absence, grandad Ken was always close to my dad, and family gatherings were always seen as important. There are many memories of family gatherings in Leeds with his brother Andrew and wife Sylvie (and often their parrot Queenie) – part of occasions where my dad would turn quizmaster and occasionally magician to keep the entertainment going.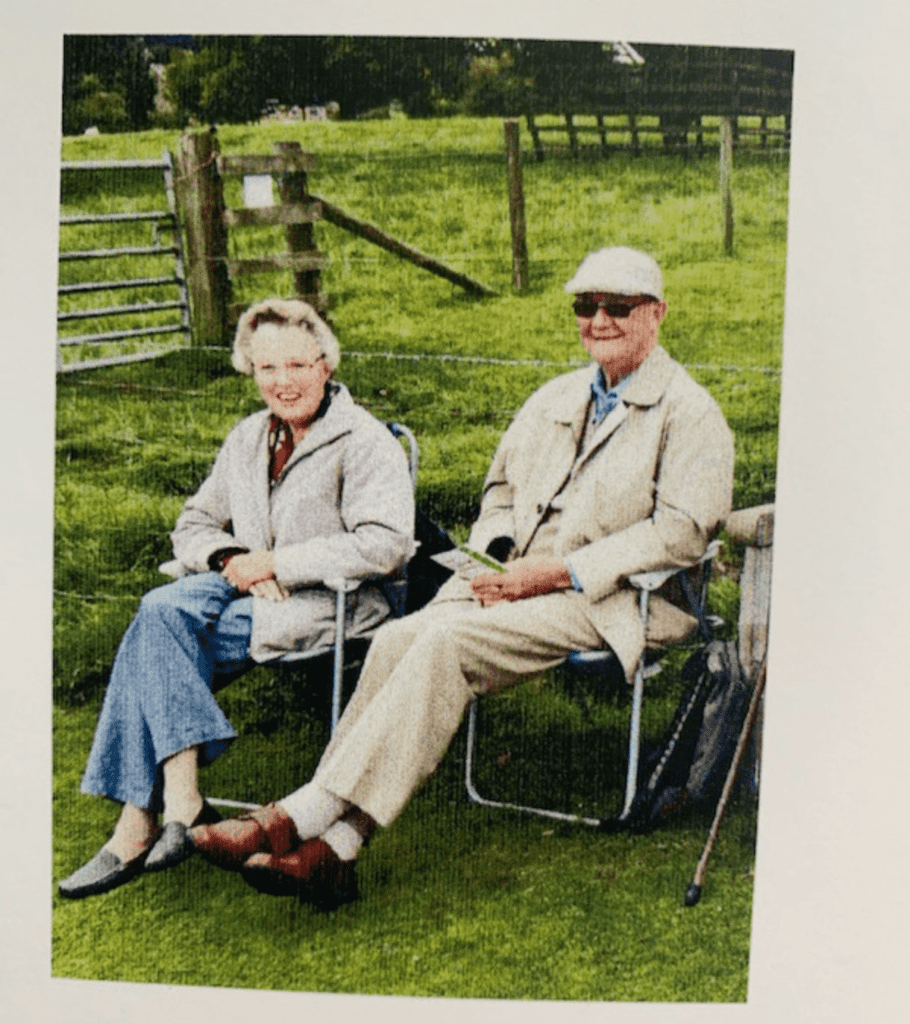 ---

"Life took a major turn in 1992. My dad managed to secure retirement at the age of 55 and, while he had a strong knack of finding a cricket match to watch during his working life, now the brakes were really off and he turned cricket watching into a more full-time occupation."

---

"Though he'd enjoyed his community of friends at Sun Life, retirement definitely suited him, taking on a series of long-distance walks with men similarly freed from the shackles of office life.
"He also spent more and more time in the cricket and rugby league commentary boxes for hospital radio.
"His story-telling ability as a commentator was remarkable and he won a high-profile national competition for the best amateur cricket commentator, winning a trip to join David Gower and Jonathan Agnew in the Test Match Special team in Australia.
"Remarkably it meant two trips in one winter to Australia, after he sold Diana on the plan of visiting relatives and touring around the country. When she returned, she remarked that she was very impressed with Australia, though she was surprised that everywhere they went the England cricket team seemed to also be playing.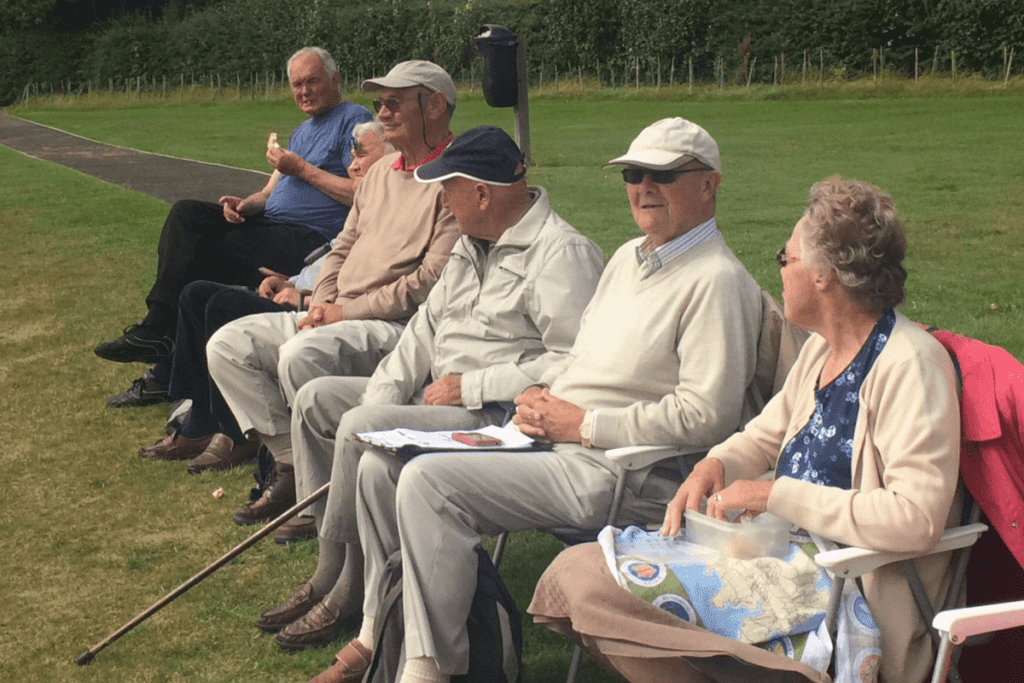 "His family and friends here today will recognise his ability to plan his life around the cricket fixture list – with the cunning plans to collect as many grounds as possible becoming increasingly intricate.
"The teachings of Peter Davies, who I'm delighted to see here today, inspired dad and his friends to build on these new technical skills to create a blog and then series of books detailing their cricket-watching adventures.
"Those adventures became increasingly exotic, with cricket-watching trips for him and Diana to South Africa, India, Hong Kong, Sri Lanka, Dubai, and even France, as he followed me and my new family around the world.
"His trips brought fresh experiences for all of us. His last trip to France took me to a rough industrial estate on the edge of Paris that was not on the normal tourist path.
---

"As I looked nervously on, dad marched into the distance, past an overturned car and a small fire and successfully tracked down a French League cricket match, detailed later in his blog."

---
"At one of our family Christmases, we were given a surprise but welcome present as we were introduced to his new partner Jennifer. It was quickly apparent how much joy she brought him as their shared history was a strong foundation for their cricketing travels and other adventures.
"Though Covid frustrated his planning for a while, Jennifer and he managed one great last summer in 2022, and I think that's a good way to remember him – still full of plans and stories and adventures until the end."
My main connection with Tony was via the weekly Wednesday afternoon Zoom sessions with the Yorkshire Cricket Foundation.
Tony's vast cricketing knowledge soon became apparent and he delighted in confusing his fellow Zoomers with pictures of often obscure Yorkshire cricket grounds, although he did help us out by giving us an initial letter for each session.
Peter now has the task of sorting out his vast collection of cricketing memorabilia.
"Cricket nut", ace storyteller and wordsmith, Anthony Paul Hutton won't easily be forgotten.

---

Editor's Note by John Fuller: I would bump into Tony at Weetwood where he regularly watched Leeds Bradford MCCU or at Arthington for the end-of-season matches that stretch into October.
He read Cricket Yorkshire and he'd swap notes on grounds we'd been to and he clearly knew his cricket inside out. He'd always give me recommendations for the next season and we'd exchange emails on the lesser-known and quirky clubs and leagues of Yorkshire.
Tony wrote several articles for the website that capture his love of grassroots cricket – you can read them here:
Fryup, anyone? Still off the beaten track
Lascelles Hall: Playing Yorkshire CCC
He also contributed to the Cricket From the North blog which is well worth a read.