In this content collaboration with Total Play, we report on a brand-new product that has been installed at Bradford Park Avenue.
The community cricket ground, off Canterbury Avenue, is a popular venue that is used by thousands of Bradfordians every year. The site previously offered state-of-the-art outdoor nets – but has had an exciting £1.5m upgrade.

David Bates, Managing Director of Total Play, gave me insight into how cricketers in the city will be able to use Bradford Park Avenue all year round in future.

He has been in discussions with the England & Wales Cricket Board (ECB) for three years as the national governing body explores ways to boost participation, particularly in urban centres.

Years ago, Total Play was the first company to meet the criteria for the England & Wales Cricket Board (ECB) Non-Turf Pitch (NTP) Code of Practice.

That pioneering mentality and long-term expertise meant it made sense to collaborate on what a future upgrade at Bradford Park Avenue could look like.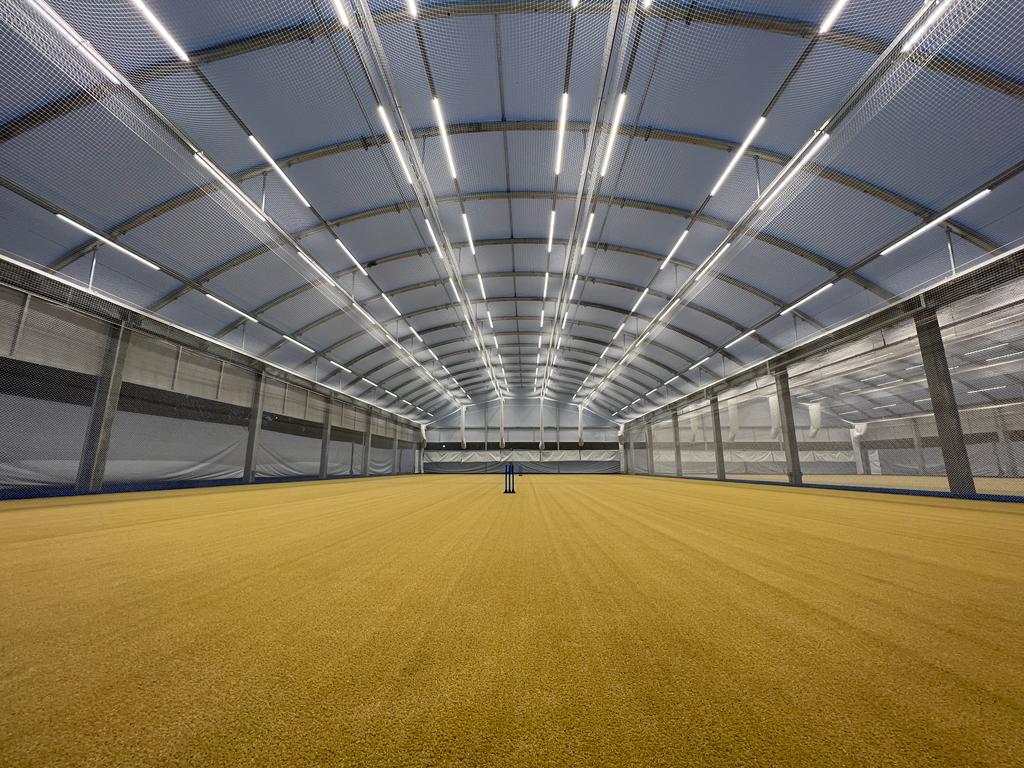 Current barriers to indoor nets

The cost to build a 4-5-lane indoor cricket nets facility, complete with heating and lighting, could be anything upwards of £5 million pounds, making them an expensive solution.

Factor in energy bills as they are and running costs is a significant consideration.

But there needs to be a solution forthcoming – because sports halls across the country are often at capacity and there is a shortage of places to practice cricket indoors.

There is also potentially the issue of quality. With a lack of cricket-specific venues, sports halls at schools are a common default, certainly for clubs. The quality of lighting, nets and non-turf surfaces vary enormously.
The strategy is to increase the usage of an outdoor facility and boost participation, while limiting the costs involved.

Introducing the Total Play Cricket Shield

What Total Play has designed is an ECB-approved 'hybrid' – it is still a non-turf cricket system for outdoor use – but it has a roof.
The building features two 40mx20m covered domes with a state-of-the-art lighting system, elite cricket surface and a retractable netting system allowing for training and matchplay.
The goal was always to create a first-class, ten-lane indoor facility for cricketers to play all year round and in any weather.

This pilot scheme, funded by the England and Wales Cricket Board (ECB) in partnership with City of Bradford Metropolitan District Council, means an open-sided structure protected from the elements by a covered canopy and lighting appropriate for indoor cricket training.
---

It avoids enormous running costs and can be used at any time of day or night.
The two sets of five-lane rows mean it's a bigger blueprint with more capacity at peak times than the previous build.

---

Maximising use will come into its own at Bradford Park Avenue. It was already seeing enviable numbers in the seven years since the nets were officially opened.
The aim with this facility is provide cricket sessions for 10,000 people from the local community each year.

What has always struck me about Park Avenue is the story behind the data. It's become a very successful case study insomuch that new areas of the city's population are using it.

That's locals of all ages who haven't played before as well as events like the week-long Bradford Community Cricket Festival where an MCC fixture rubs shoulders with matches involving companies, inter-faith games and visually impaired cricket.
It's an exciting time for the city of Bradford.
Bradford Park Avenue is also going to become a grounds management training centre as part of a £1m+ pitch improvement project, which will benefit 30 grounds within a 30-mile radius.
Investment has been led by the ECB, with additional support from the Grounds Management Association and funding from the Football Foundation, Sport England and City of Bradford Metropolitan District Council.
Training all year round

Now this project is completed, the city will have a weather-proof centre for nets at all times of the year.

If it's wet during summer, everyone can still play cricket outdoors. When the light fades in Autumn, these nets are operational. If anyone fancies a thrown down at midnight, theoretically that's an option too.

There is also sustainability and recycling at its core too. Base materials have been re-used in the Total Play Cricket Shield in Bradford and other elements (such as carpets and netting) will be incorporated into new sites around the city in future.

Total Play Managing Director David Bates said: "We've designed something absolutely new here with the Total Play Cricket Shield which will offer outdoor cricket in Bradford across the year. The facility meets the ECB's performance standards so everyone can enjoy the best experience."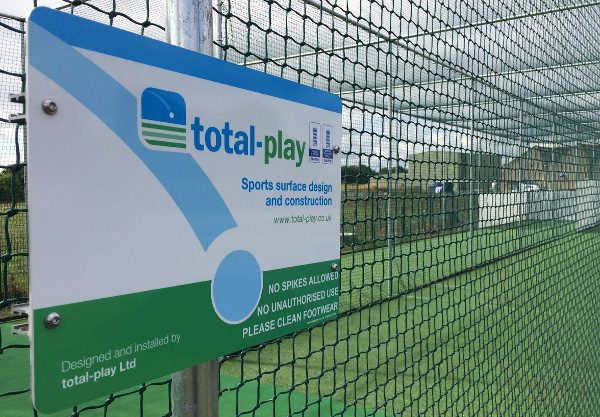 Get in touch with Total Play
Thinking about an upgrade for your cricket club? Contact Anthony Burton via [email protected] to find out how Total Play can help. The non-turf cricket pitch designers and installers can talk you through the whole process.
They do: New system design and installation, Funding advice, Non-turf system maintenance, Existing system refurbishment, Bespoke options available (netting/fencing), HD Protection Tunnel 'cocoon' netting options and Cricket-based MUGAs.
Ground covers, cricket ground equipment and natural turf solutions are also in their field of expertise.
Visit https://total-play.co.uk for all of the answers you'll need.
This is a sponsored article on behalf of Total Play – if the mood takes you, click to read Cricket Yorkshire's policy on sponsored content.
**This is a sponsored article for Total Play – if the mood takes you, click to read Cricket Yorkshire's policy on sponsored content*

Latest posts by John Fuller
(see all)