Cricket club sponsorship has never been so important for recreational cricket as the effects of Covid-19 are felt far and wide.

Cricket Yorkshire has partnered with SNAP Sponsorship to showcase its online platform designed to connect cricket clubs and leagues with businesses.

In this article, we'll explain how clubs can take advantage, the benefits, costs plus a discount if you sign up on snapsponsorship.com using our CRICKETYORKSHIRE promo code.
Who are SNAP Sponsorship?
SNAP Sponsorship is an established agency with a focus on generating income for grassroots sport.
In 2018, they developed an all-in-one sponsorship portal that gives even the smallest clubs the same professional tools used by leading professional clubs.
With an online profile, social sharing capability and a wealth of best practice guides, cricket clubs can sell more, oversee contracts, negotiation and renewal reminders in one place.

Mark Covington CEO of SNAP Sponsorship said: "Armed with the right tools, we've found that businesses needing a boost themselves will often put cash into local sports clubs because they are the true heart of communities."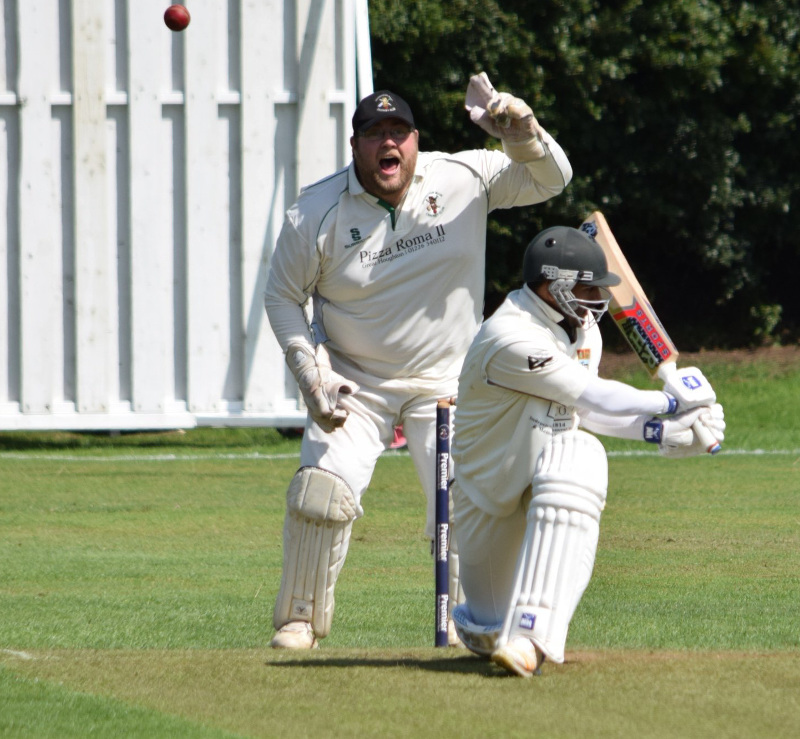 How do clubs use the digital platform?
Sign up and build a profile with what sponsorship opportunities can be bought from your club.

Read success stories from other clubs who've succeeded by using the SNAP portal. Learn how they won new sponsorship deals, the value of your club and how to approach sponsors.

Promote your profile using SNAP Sponsorship's social media tool that auto-populates posts including cricket images and key messages. It saves volunteer time and can get incredibly fast results (see below).
Key benefits include:

– Be found by sponsors searching for opportunities (2,700 sponsors are registered with the SNAP platform)
– Contracts and agreements are generated automatically as a starting point to take the pressure off volunteers
– Reduce the admin of communicating with sponsors (previous discussions with potential sponsors are shown and renewals reminders for clubs to act on)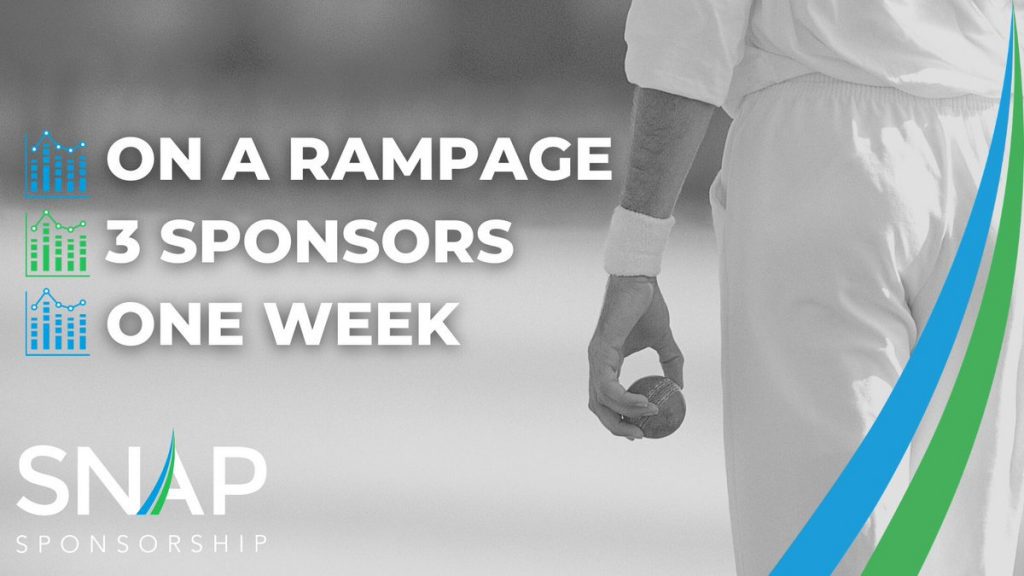 3 Sponsors in a Week: Watsonian Cricket Club
Winning sponsorship for cricket clubs can be a slow burner but managing the whole process online with SNAP Sponsorship can yield rapid results instead.

Watsonian Cricket Club built their online profile and began to nudge prospective sponsors on Twitter. They bagged three sponsors in a week!
Andrew Chalmers, Director of Cricket, said: "Snap Sponsorship has been a great tool for us as a club to regain a clear structure and focus to the gathering of sponsors."
"We have already learnt new ways of targeting the right sponsors for us and also how we can divide up what we can offer as a club into specific opportunities that suit particular companies and brands. We aim to continue to grow as a club with snap sponsorship at our side."
The power of a cricket club's audience is chiefly in what your members and supporters do and buy in their own lives, away from cricket.

Watsonian approached barbers in their area with a simple but compelling argument. Everyone has their hair cut and our cricket club can deliver repeat customers every month.
Let's say 10% of our 200 members came to you for a haircut at £10 per cut.
20 x £10 = £200
1 haircut per month for each member : £200 x 12

That is £2400 a year by sorting out some of the WCC's most shocking lids!!

— Watsonian Cricket (@WatsonianCC) November 9, 2020
What does it cost, how to sign up and get a free month!

The cost is just £9 a month and can be cancelled at any time. (0% commission on all sponsorship you secure).
Or, clubs can also pay annually instead and save a month's subscription – £99 for a year – using the code below:
Get a month free – use 'CRICKETYORKSHIRE' promo code when signing up
Full disclosure: Cricket Yorkshire does earn a commission per club who sign up – but it's got to be worth using the service for a year to trial how much extra sponsorship comes in as a result.

Yes, clubs can do it directly themselves but the suite of sponsorship tools from SNAP keeps track of everything, will save volunteers time and is a proven formula that works.

It's not a magic potion; club officials still invest the time to contact potential sponsors but grassroots cricket needs to be inventive as it bounces back from Covid.

Why not trial the SNAP Sponsorship platform and see if it can net your cricket club a financial boost?

*Thanks for reading! This is a sponsored article for SNAP Sponsorship – if the mood takes you, click to read Cricket Yorkshire's policy on sponsored content.
Latest posts by John Fuller
(see all)