Warmsworth Cricket Club are a Doncaster-based club whose senior sides are in the Yorkshire Cricket Southern Premier League, along with a Sunday XI (Barnsley & District Cricket League), while their juniors compete in the Doncaster and District Cricket League.

That's three leagues, plenty of teams and lots of need for quality cricket teamwear. As part of our partnership with Serious Cricket, we've had a chat to Warmsworth about their experience.

Note: Any purchases through the links in this article may earn Cricket Yorkshire a commission at no cost to you. In addition to discounted cricket teamwear/equipment, you'll be supporting our coverage of grassroots cricket.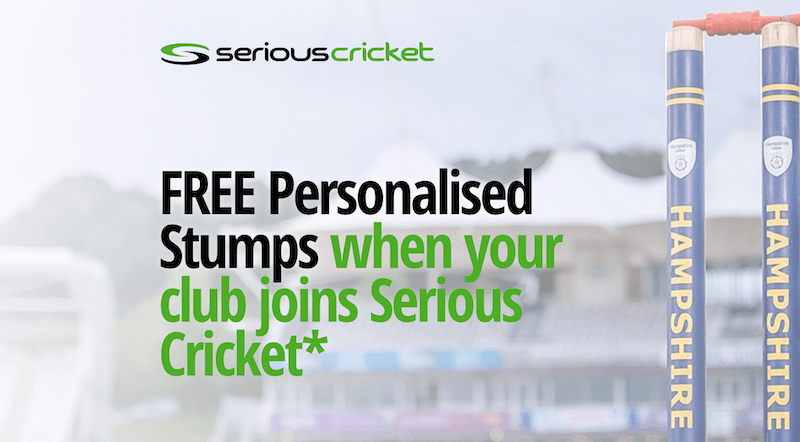 Cricket Yorkshire: Free Stumps Offer

If your club needs custom-made teamwear in a hurry (late to the party or let down by a supplier) then you'll be well looked after – plus, there's a free stumps offer for clubs to take advantage of.

The cricket teamwear industry is very competitive, lots of options which is a good thing. So, it can take something special for clubs to stay with a supplier for years – but if you like the kit and the service, why move?

Warmsworth signed with Serious Cricket in 2018, as the Hampshire-based retailer introduced them to what was then the new Evolve Match Shirt.

One of the first in the country to wear it, they used a two-tone sublimated panel on the shoulders of the shirts to enhance and modernise the kit.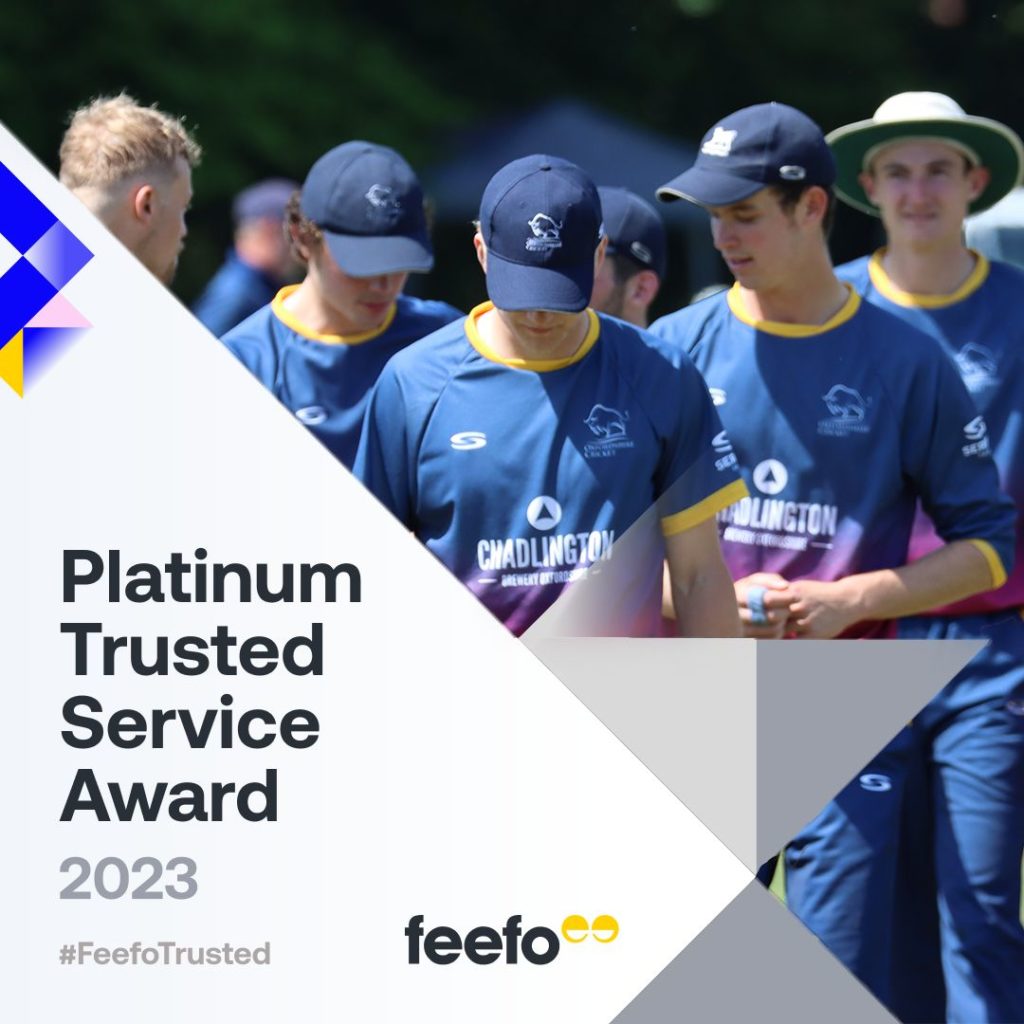 Award-winning customer service

One of the things that marks Serious Cricket out is their stellar customer service. Your club is allocated an Account Manager who will guide you through the whole process from concept to delivery.

Pete Brailey, who manages Warmsworth CC's account, told me that despite the club being over 200 miles from their Dummer HQ, the retailer delivered a roadshow at the club providing players and club members with the chance to try all the kit on and place orders on the night with an introductory discount.

This has proved a popular event which has been repeated since.
It's no surprise Serious Cricket won a 2023 Feefo Platinum Trusted Customer Service Award for a service rating of at least 4.5 out of 5 three years in a row from verified customers.
Regular Discounts

I hear that Ian is a very proactive admin for Warmworth who use the many promotions on offer like Pre-Season club orders and one-off discount codes during the season.

The cricket club in South Yorkshire is part of their loyalty scheme and been able to save – but also earn money too, with commission on all orders placed for clothing and equipment, via Serious Cricket.
There's even a Serious Cricket ad board at the club which helps them in the push to increase the number of clubs in Yorkshire and across the North.
Pete said: "Warmsworth CC and their team store administrator Ian Marshall are a perfect example of how a clothing partnership should work between a company like ourselves and a club. The blend of high-quality service, quick dispatch times and regular communication between Ian and myself have enabled a trusted and fruitful partnership for both parties."

Full control

The last thing any cricket club wants is to place an order and then wait – and wait. With Serious Cricket, they make the garments themselves in Hampshire, do the embroidery and sublimation and so they know exactly where your shirts are.

It's also a very fast process being UK-based and not relying on third parties to ship clothing from overseas. It's why 1,000 sports clubs trust Serious Cricket – and it might work for your club too.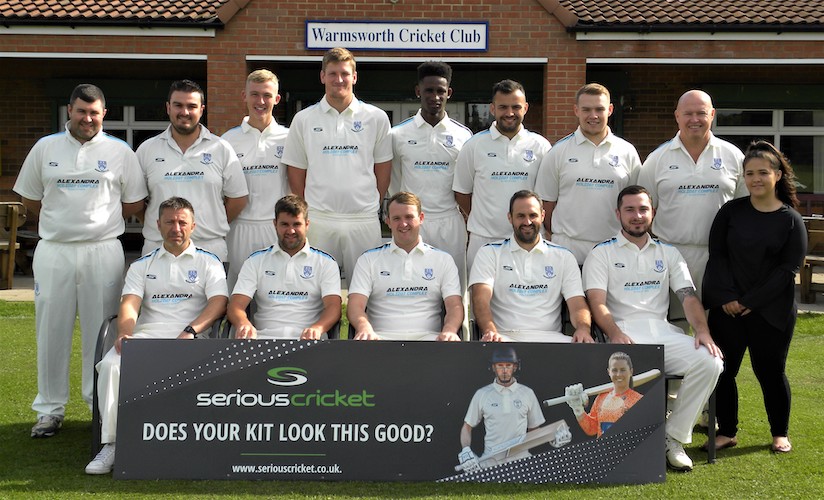 What Warmsworth say

Ian Marshall told me: "We have been using Serious as our kit supplier for the past 5 years.
One of our ex-players worked within the cricket equipment and clothing field and he researched companies throughout the UK and came up with Serious who would best fit our requirements and he certainly hasn't been wrong."
Ian continued: "Our main contact is with Pete Brailey who is very helpful as are all the staff there. As a company, they are very accommodating and helpful. They are prepared to visit our club when new products are launched and provide us with samples.
Our club shop with them is updated when required and they can provide us with templates for prospective sponsors to see what their logos would look like on our garments.
Delivery is prompt and the quality is first-class and robust. The players are very happy with the design and quality or the clothing range."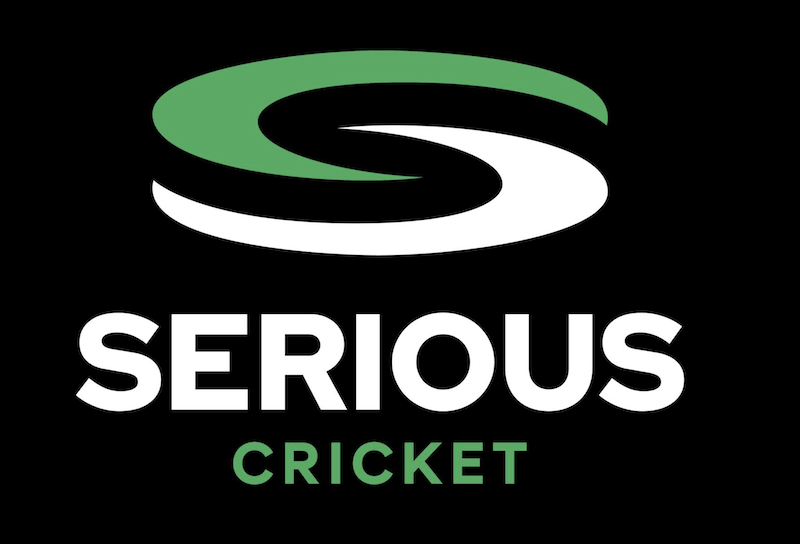 Contact Serious Cricket for your cricket teamwear

Have you been let down in the past with a cricket teamwear order? Does your club want a fresh kit without the headaches?
You can get a new kit for your club designed and out to you in a matter of weeks so they're worth talking to, next time you're considering kit and clothing for your club. As a major retailer, Serious Cricket has the added advantage of immense choice of cricket bats and equipment too.

Serious Cricket offers a professional service from start to finish. It's why they won that 2023 Feefo Platinum Trusted Customer Service Award, with a rating of at least 4.5 out of 5 from verified customers.
Interested?
Leave your club details here and Serious Cricket will get in touch (no obligation) – and if your cricket club ends up placing an order, you'll get those two free sets of customised stumps worth £140!
If you'd like a contact at Serious Cricket, then Tom Flack – New Business Development Manager – is happy to help: [email protected]. Don't forget to mention the CY stumps offer.
All the best to Warmsworth Cricket Club this season and thanks to Ian Marshall for his help with this article.
**This is a sponsored article for Serious Cricket – if the mood takes you, click to read Cricket Yorkshire's policy on sponsored content*
Latest posts by John Fuller
(see all)