The last time I saw Chris Marsden or 'Spike' as he's known in Bradford Cricket League circles, was a visit in 2019 to their Tofts Road ground for their rain-affected game against Methley.

It was for a feature in The Cricket Paper and a lot has happened for all of us since. I tend to bookend my life in terms of pre-Covid and well, there's no post-Covid but at least a return to normality after lockdowns and mayhem.

Before the 2023 campaign gets underway, I wanted to profile a couple of the Premier League clubs and there's an affinity with the Saints.

It's not actually the history, although there's no shortage of that with the Herbert Sutcliffe and Sir Len Hutton connection.

It's the pride and heritage, allied with the down-to-earth nature of Pudsey. Plus, whenever I've asked for interviews, photos or anything really, they are incredibly accommodating.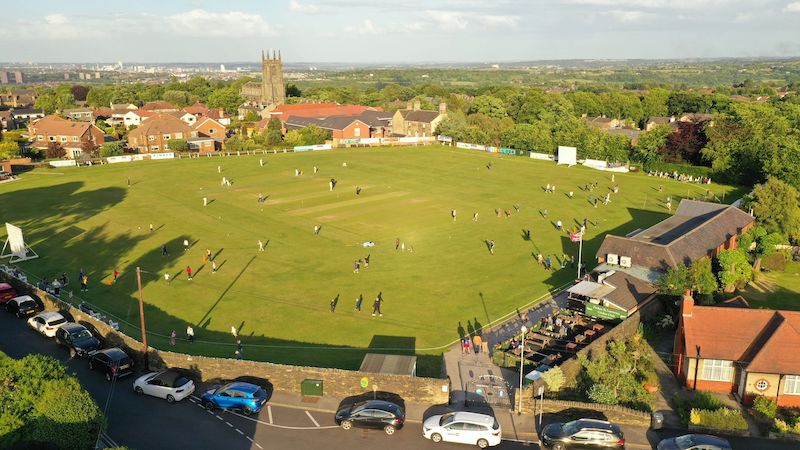 1st XI squad changes

I've been doing this job long enough now to spot a club with a settled squad. Between you and me, I scour the transfers across leagues every season to see who's moved where.

Sure, players come and go from Pudsey St Lawrence but there's not the saloon-door rotation you can see, which speaks to inner turmoil or players moving for a few extra quid.

They've acquired three cricketers as the Saints aim to improve on a fourth-place finish and nearly 100 points off champions Woodlands.

For a club well used to lifting trophies, there's patience but also expectation. Michael Wright trained with Pudsey St Lawrence last season but missed the signing-on deadline. He switches from Wirksworth & Middleton in the Derbyshire County Cricket League and is highly rated.

Marsden told me: "Hopefully this year he will have a big impact within the club. Michael bowls very useful leg-spin which will be a good addition to our senior teams."

A dig into the Pudsey St Lawrence history books revealed that there is a leg spin pedigree but you have to go back a bit for the top records. 
England and Nottinghamshire leggie Len Richmond picked up all ten wickets in an innings (10-39) against Low Moor in 1920.
---
There is also the return of Barrie Frankland: "Baz re-signs from Hoylandswaine bringing a wealth of experience and a game-winning mentality which will hopefully help us towards our goal of silverware at Tofts Road in 2023. His leadership within the team and useful runs batting anywhere in the order will be invaluable to us this season."
---
The last recruit is Ben Cliff who joins from Cawthorne. Chris told me: "Ben is a great lad who joins the club on very good recommendation from senior Bradford League cricketers and has impressed massively in pre-season training."
There was a caveat but one that goes with the territory of signing a county prospect: "His commitments to Yorkshire CCC will dictate his availability but his inclusion strengthens our seam attack and his lower-order runs will be invaluable throughout the season."
As I alluded to earlier, a settled squad has value too and only Dan Blatherwick leaves who has re-signed for a club nearer his home in Nottinghamshire.

A year on, the younger squad members know more about their game and what it takes to succeed in the Bradford Premier League. Promoting young players and giving them opportunities is a fundamental part of the ethos at Pudsey St Lawrence.

It's that balance between experience and then blending and backing youth to see if they can fly at the top level of club cricket.
The goal, obviously, is to narrow the gap with other challengers who are likely to be New Farnley, Townville and Woodlands again, with others aiming to put a run together.
I ask a blunt question. It's run-of-the-mill stuff and there's really only one answer but I have to ask it anyway.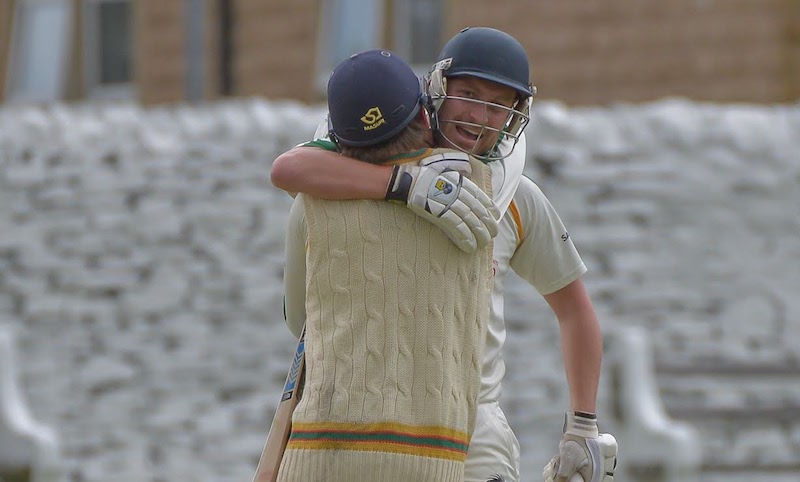 Can you really win the Bradford Premier League?

Chris Marsden, seasoned pro that he is, delivers a straight bat with aplomb: "We 100% think we can compete for the title this season. We believe our balance of youth and experience, along with our new signings, will give us a boost towards our goal of silverware."

After all, it wasn't so long ago (October 2019) that Pudsey St Lawrence played Wakefield Thornes in the Yorkshire Champion of Champions Trophy in Abu Dhabi. They will have to negotiate a tight division and the juggernaut that is Woodlands.

They know how to win and in Chris, they have someone who has been there and got the proverbial t-shirt. Talk to any clubs and the Saints will usually be quoted as in the mix for the title.

"As is the case every year in the Bradford Premier League, consistency is key and winning close games by getting into good habits is vitally important."

Chris added: "Everyone can beat everyone in the league and this has been shown in recent years, meaning consistency and high standards are so important, should teams want to mount a title challenge. The boys have started pre-season training well and are all excited to get going outside once the weather allows."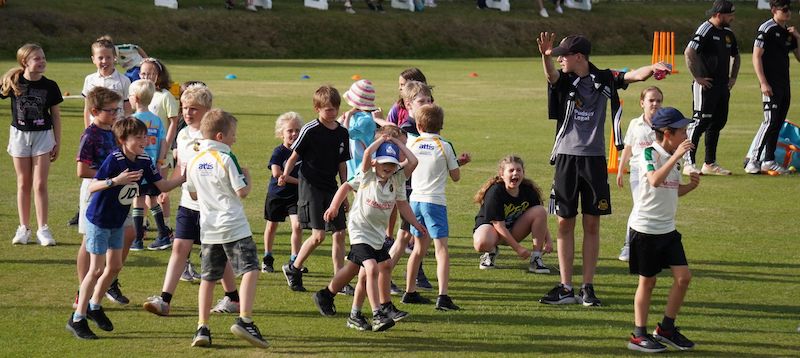 Juniors switch leagues
In junior boys' cricket, they caught the attention by moving teams over to the Aire-Wharfe Junior Cricket League to retain weekend junior cricket fixtures. It was in response to the Bradford Junior League switching to midweek games.

How easy a decision was this and what's the thinking behind it? After all, safeguarding and driving junior cricket seems to be at the core of what Pudsey St Lawrence are all about.
---

"We see our club at the centre of our members' family life (children, parents, grandparents) over the weekend in the summer. A place where they can play cricket no matter what age or gender, as well as a place they can all socialize together. The decision to continue junior cricket at a weekend was a unanimous one and central to our club offer."

---
Chris was unequivocal on this point. Success on and off the field starts with juniors. To get all Star Wars for a moment, they see it as the life force. Absolutely essential to sustain what they do.

There is development work with schools that ties in with All Stars and the younger teams to introduce boys and girls (and their families) to Pudsey St Lawrence.

This leads to a virtuous circle of a kind: "This in turn will help us to continue to develop our own junior and senior cricketers and recruit new volunteers who are invested in the club. The social use of our facilities is also key, as the income we generate, we can then recycle back into improving our facilities and our cricket offer."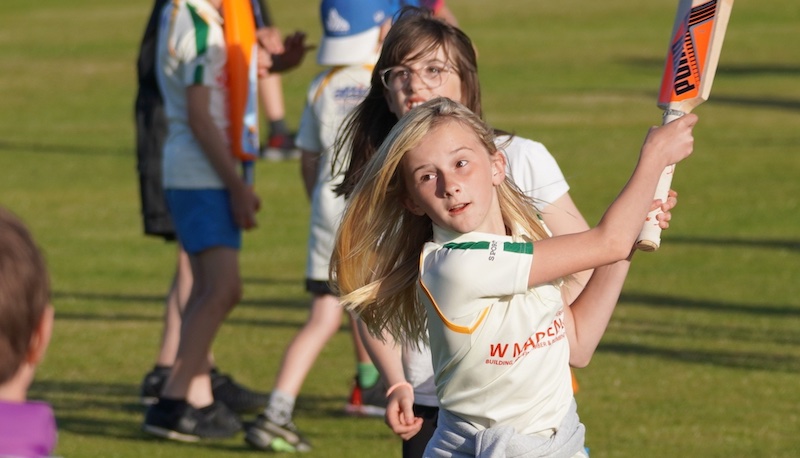 Women's and girls' cricket

In West Yorkshire, women's and girls' cricket is evolving at a pace. The new West Yorkshire girls' hardball and softball leagues offer more opportunities and this allows progression that can suit a variety of standards and formats.

Pudsey St Lawrence started their own women's and girls' cricket journey around 2015 by broadening the coaching offer to include girls.

Next came collaboration with schools, girls' festivals as well as girls-only coaching sessions on Friday nights. That led to a Pudsey St Lawrence girls' team entering a boys' competition in 2017.

U11 and U15 girls' sides followed and then when grassroots cricket bounced back after Covid lockdowns, there was now the addition of a Ladies' side for the first time.
Again, this investment in younger age groups meant that girls had graduated up and won the inaugural West Yorkshire Women & Girls Cricket League in 2022 – with a number of county development players.
Chris told me: "2023 will see the club field All Stars, U11s girls, U15s WYG hardball comp, U19s in a regional competition and our senior ladies team. Our girls' and ladies' cricketers are not an appendage, we are very proud of their achievements and we see them as an absolute equal to the boys' and men's teams and part of our core family cricket offer moving forward."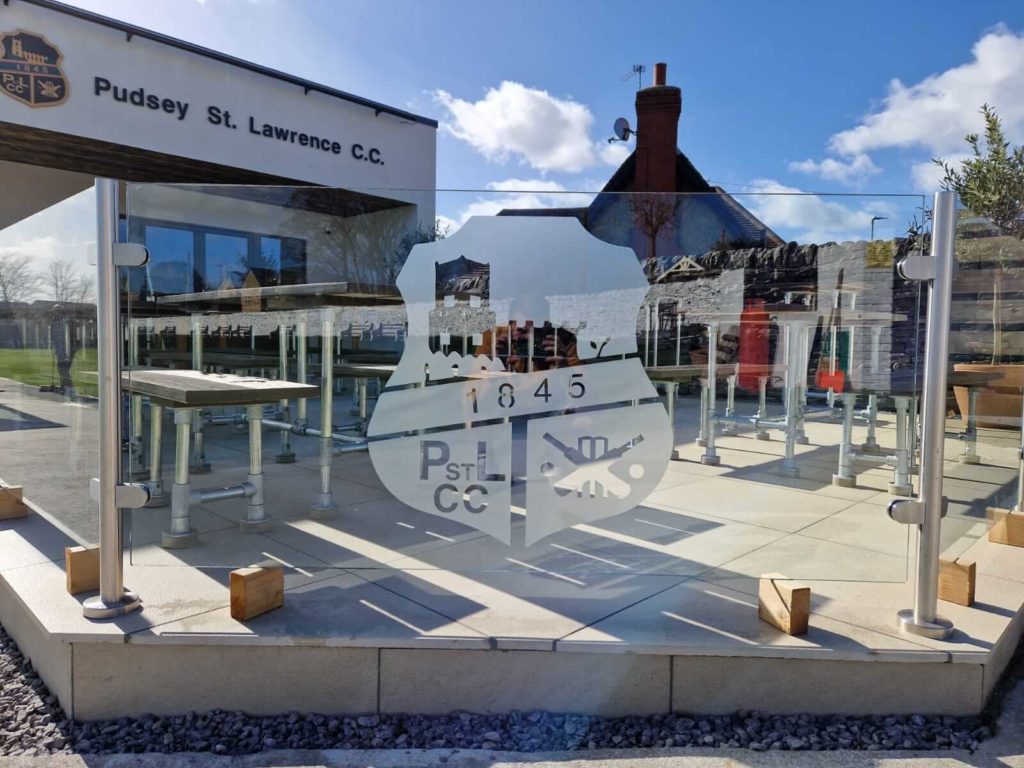 Upgrades at Tofts Road
Over the winter, Pudsey St Lawrence have upgraded their bar and added an outdoor patio with funding from The National Lottery, ECB and Grantscape Landfill.

I've seen lots of clubs building new clubhouses, bars and outdoor nets, as well as developing their cricket squares and improving outdoor spaces.
It speaks to the need for cricket clubs to keep providing an environment that members and visitors want to spend time in and come back to.
---
"Clubs cannot afford to stand still and rest on their past work and achievements or they quickly regress. Pudsey St Lawrence has now more cricketers and users than ever and it was important that we provided more space for them, as well as for our partner clubs, external users and private function hirers."
---
Chris added: "Not only was more space important, but a space that would be bespoke and of high quality to retain our existing users, as well as attract more members. Again this is all linked to our core offer of providing a quality family cricket experience both on and off the field for all."

The social side of being at a cricket club is every bit as vital as what happens on the field. It makes your club a destination, a place for families and friends to spend the day.

Ultimately, clubs are competing with all of the other venues and leisure opportunities out there and where they can, additions like at Saints show everyone there's evolution. It's also then a place to hire out too for members or externally too.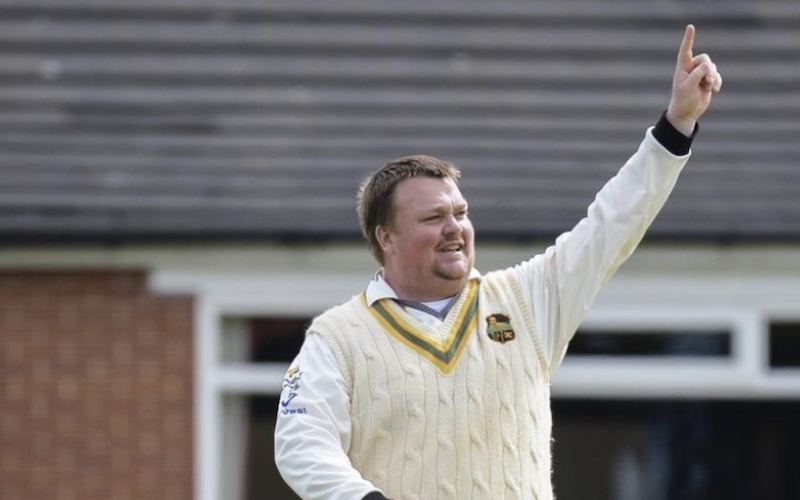 Marsden milestones

Let's end with the first-team captain of Pudsey St Lawrence. Last August, Chris achieved the rare double of 500 league wickets and 5,000 league runs in the Bradford League.

It speaks to longevity – but also loyalty. His 1st XI debut was in 2003 as a junior, and he's been a one-club cricketer.
Chris reckoned: "Yes, it was a proud moment for me, to do it in the same game and to do it all for my boyhood club was really special. I love captaining PSLCC, I take great pride in what we do as a club and the way we continue to grow both on and off the field."
"I love the challenge of competing with the bigger, more financially fortunate clubs within the league and challenging ourselves to push our standards to theirs and further in order to compete and win silverware. There is no better feeling than sharing a field with your mates, battling and doing everything you can to win for each other."

"This is the ethos we pride ourselves on at PSLCC and hopefully will stand us in good stead for the 2023 season."
Thanks to Chris and Pudsey St Lawrence for this profile – there will be plenty more over the course of the cricket season on the website.
Mention too for two snappers whose images feature here.
Pudsey St Lawrence are fortunate to have their own very talented in-house photographer, Neil Allinson, who has covered the club's fortunes for years.
Ray Spencer is the Bradford Premier League's photographer whose superb pics are included here and can be viewed in full over on the League website.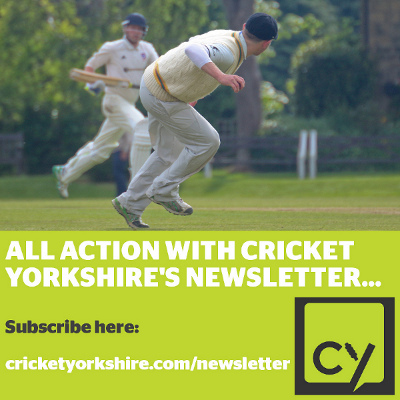 Follow Cricket Yorkshire

If you don't already, sign up for our newsletter – it's a blend of personal news, round-up of recent articles and a heads-up on competitions, discounts and future articles. The best way to stay in touch.

I'm also @cricketyorks on Twitter and there's the Cricket Yorkshire Facebook page.
Latest posts by John Fuller
(see all)