Here on Cricket Yorkshire, we've been looking at ways that recreational cricket can raise money over the coming months and this time, the focus is crowdfunding.
(We've already looked at cricket club funding and the SNAP Sponsorship platform so if you're looking for ideas, have a read of those articles too).

This time, it's an interview with Arif Ahmad, Vice-President at New Rover Cricket Club, to explore how the club is using crowdfunding.
If you're not familiar with the idea, your club sets up a fundraising page on a crowdfunding platform and decides on rewards in exchange for supporters donating set amounts.
New Rover are using Crowdfunder (see the New Rover page here) to raise £20,000 towards a new fully enclosed, three-lane net facility; turning the existing nets 90 degrees such that the new facility runs adjacent to the boundary edge.

Here, Arif explains the project and the reasons behind going this particular route.
What's been the impact of Covid-19?
In common with many other sporting organisations and, indeed more widely, 2020 was a difficult year for us with a significant reduction in income. With less matches and social distancing measures in place, match day income was reduced and we had no income at all from the bar or barbecue that we would run alongside matches.
In addition, we had to cancel a fundraising dinner we had scheduled for May 2020. We also incurred extra costs from sanitisation and making the scorers area and other areas COVID-safe.
Our existing nets are over 20 years old and need a replacement. We have been thinking about this for a couple of years now and while the timing is not ideal with all the disruption from COVID-19, we feel that continuing to defer the project would start impacting our ability to retain existing players and attract new players.
Our junior section is really flourishing and we have a number of players on Yorkshire pathways. In 2020, we regularly played five or six juniors in our 2nd XI, the youngest of whom were 12.
Why opt for crowdfunding?
The cricket club doesn't have the funds to do the project in isolation and so we considered various funding options.
What attracted us to crowdfunding and the particular platform we are using is the possibility of obtaining matched funding, subject to certain conditions being met, from Sport England for up to 50% of the amount raised to a maximum of £10,000.
If we are successful in raising our target funds and obtaining the Sport England funding, this would go a long way to funding the new nets.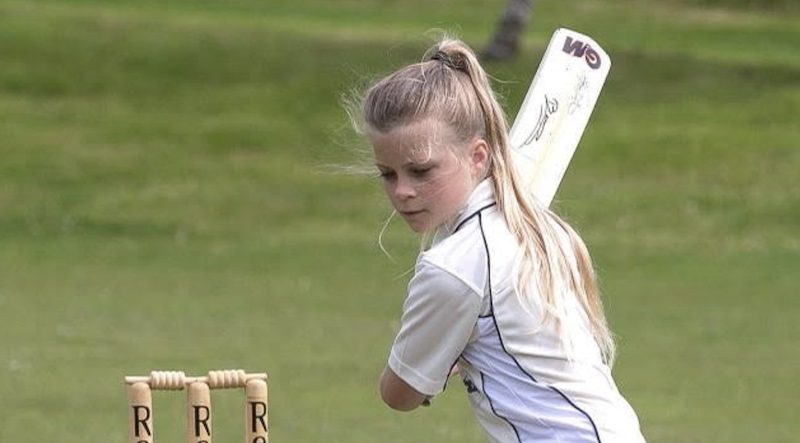 The Cricket Yorkshire View

New Rover's crowdfunding page is a really strong example of how to make the most of this type of fundraising. Why?

It explains the need clearly as well as the impact if it doesn't happen – including all the costs. It begins with a video by Arif to personalise things and actually take web visitors visually to the nets themselves.
There are top-notch rewards at a range of price points. It helps when Danny Reuben, Head of Team Communications for the England Cricket Team, is a member as he kindly rustled up a canvas of Newlands Cricket Ground, signed by both squads last year!

They have sold big-ticket items like a signed Joe Root shirt but New Rover have given consideration to cricket pledges for different audiences.

Coaching by a Yorkshire CCC player, discounted memberships and a century wall plaque (along with a bumper tub of chocolate Celebrations) can all be bought.
Credit: Macrovector
Plan before you leap in…

If you're a cricket club looking to try crowdfunding, map it out first. The easy part is signing up. The trickier bit is agreeing all the rewards in advance, writing a powerful statement and shooting a video that explains the project and purpose.
At the time of writing, New Rover Cricket Club had raised £13,333 + Gift Aid towards their target of £20,000.
An important aspect of crowdfunding
There is a deadline that all projects must be funded by and if you don't hit your target, you don't get funded (which in turn could affect other sources).
For New Rover, that's 8 February 2021 at 6.30pm. It creates pressure if you're well short but also lends focus and can put a rocket under everyone in the final week!

Thanks to Arif for his contribution to this article and good luck to New Rover, I hope they cross the line and can sort future Sport England funding too.
Do you / your cricket club want to find sponsors, fundraise successfully and grow your membership?
Learn simple, step-by-step methods to create incredible value for members, sponsors and funders. 
Our e-courses for cricket clubs are an enjoyable way to learn at your own pace.
It covers 4 modules with short video lessons.

You can also buy individual Modules below:
Membership
Events & Fundraising
Sponsorship
Grants & Funding
Visit Cricket Yorkshire's Online Courses for Cricket Clubs to get advice, support and inspiration!
Latest posts by John Fuller
(see all)