With this content collaboration with Pitchero, we'll dive into features that can benefit how your cricket club brings in new members.

Every club needs new players, volunteers and sponsors. So why not make the most of your club cricket website to inform visitors, as well as encourage them to join?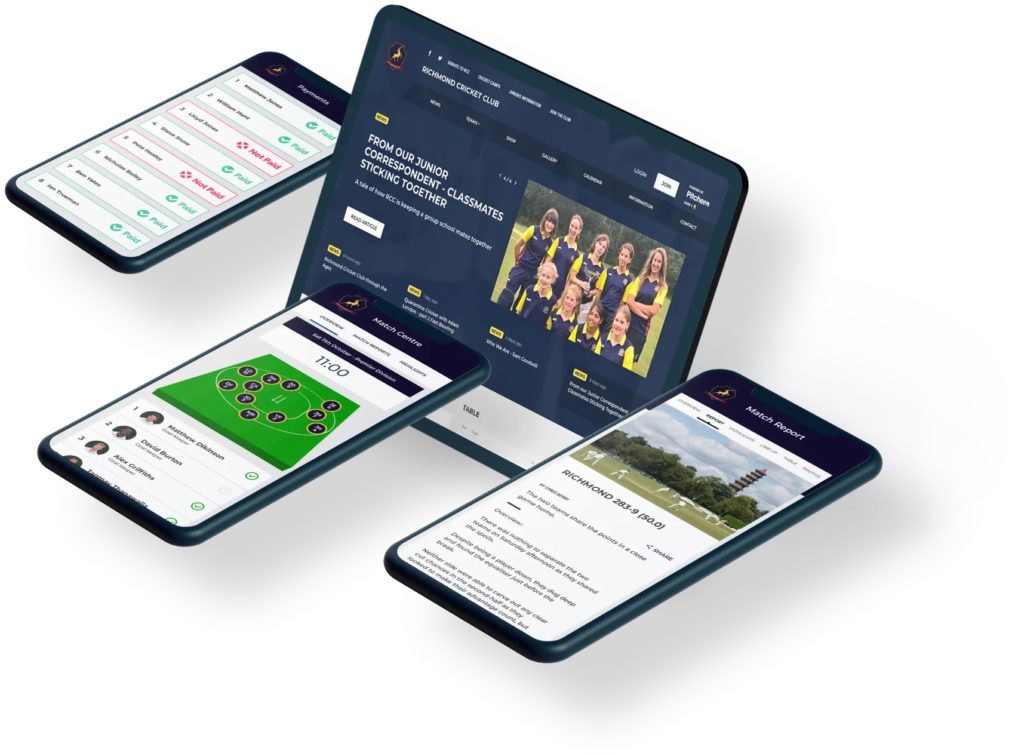 Premium website template

Pitchero does a lot more than act as your cricket club website – though it does that very well. Off the bat, so to speak.

The website template looks fantastic and the platform is designed to be simple to learn and use with minimal IT skills.

A lot can break with self-hosted websites (I've learnt the hard way with Cricket Yorkshire) so a bulletproof template built for grassroots sport is a much safer route.

Time-pressed volunteers typically run club websites in their spare time so no-one wants to spend months understanding a complex system.

You just want to jump in and start in minutes, which you can here.

Choosing Pitchero gets you a super-fast website, hosted by Amazon Web Services (AWS) with the security and performance you'd expect. Unlimited storage, a custom domain and personalised email accounts just for starters.
🏏 SPECIAL OFFER 🏏
Use CY23 when your club signs up for Pitchero (or upgrades from a Free package) for 3 months free on the Elite package – just select the monthly billing option.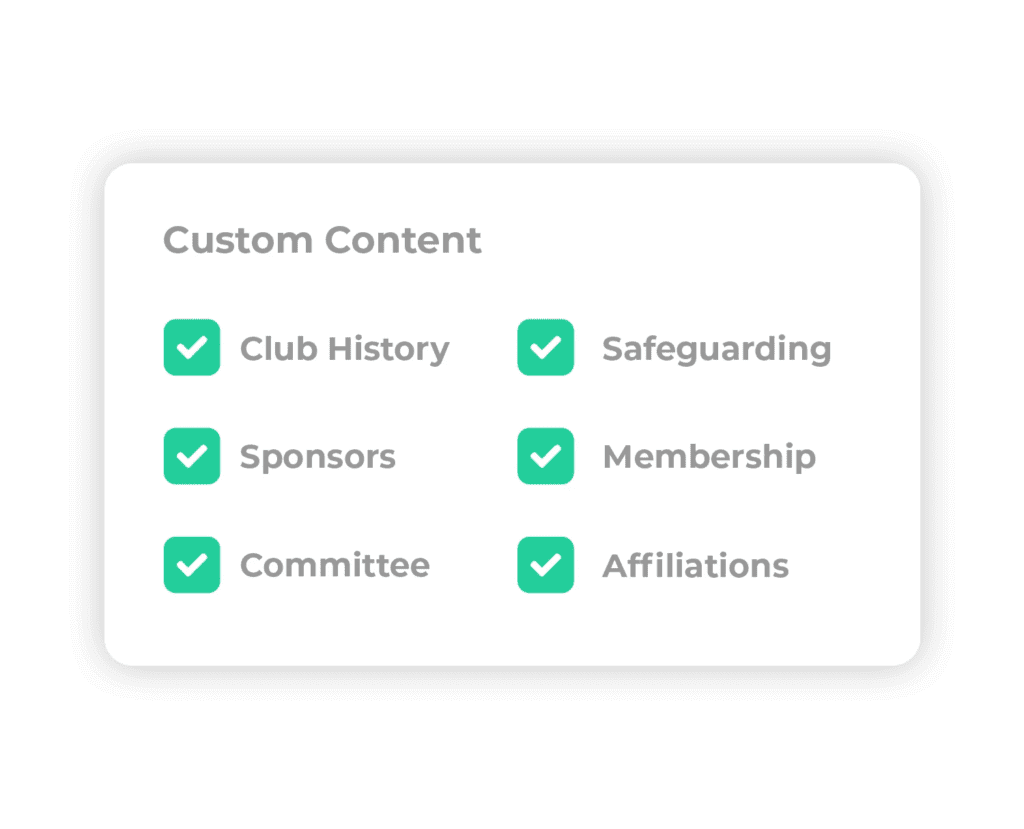 Membership Section

Say an absolute gun batter visits your website after moving to Yorkshire and Googling clubs in their local area. How do you impress and ultimately convince them in seconds that you are the best choice?

Answer their questions. Make it an easy yes.
What does it cost to join?
When and where are nets?
What's the standard of league cricket?
How many teams?
What's the social scene like?

With Pitchero, it's easy to create sections of membership content that are divided up into chapters and digestible.

Here's an example from Sudbury Cricket Club.

I like Pitchero's versatility too.
So, you can do things like pin articles in one of the four primary homepage carousel slots so they're always seen – as St Chad's have done here.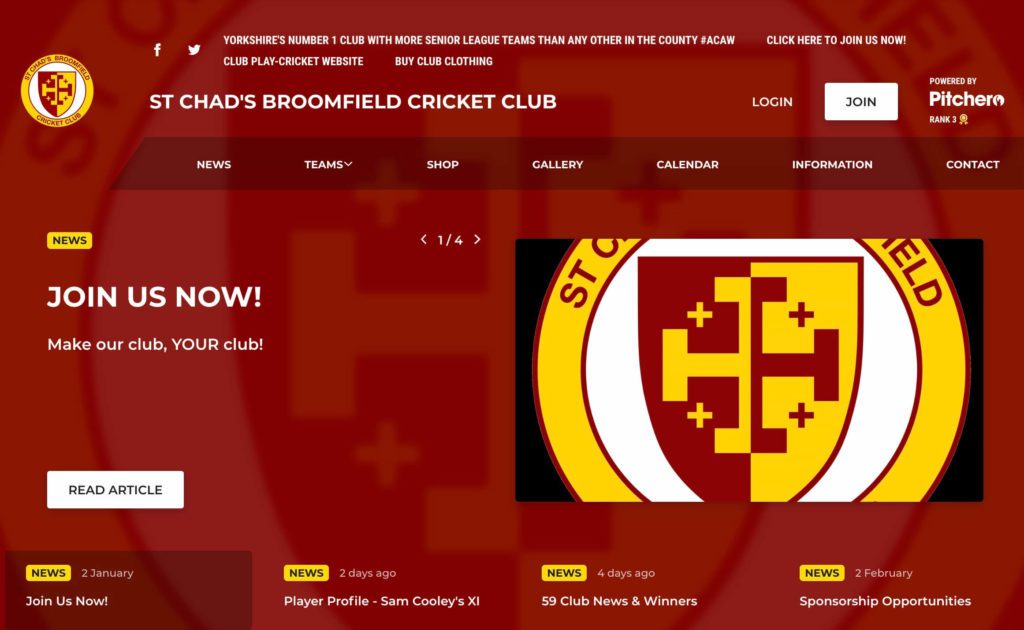 ---

I can't think of a better thing to do than to have membership details available, front and centre, on your website homepage, certainly before the season starts.

---


As well as the article and separate membership pages, there are also homepage links, right at the top to catch the eye. Use these slots wisely and change them during the year.

Clubs often have this for teamwear and immediately direct their visitors off the site – which is a mistake. Again, 'become a member' should always be the first link.

Keep potential members with you for longer, show them more of what you're about and they'll feel better connected and more likely to visit or join.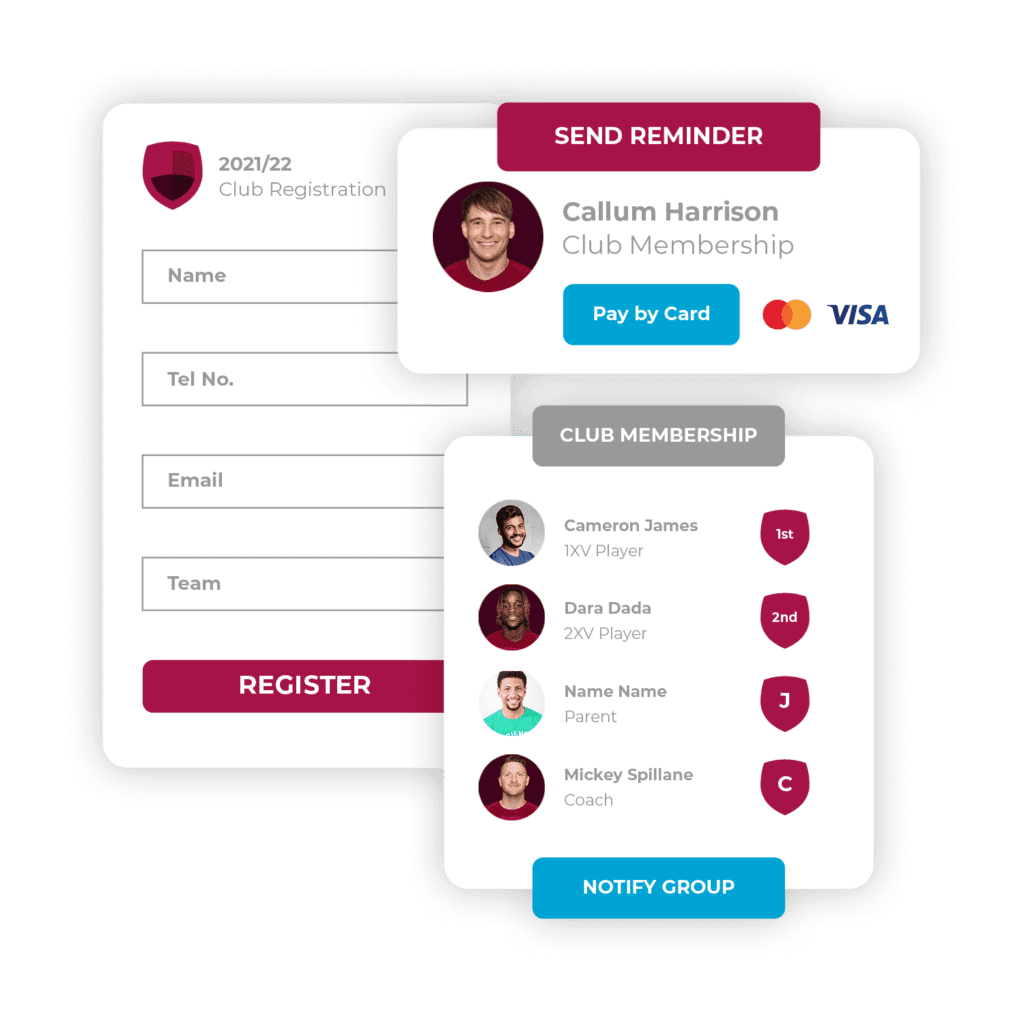 Custom membership forms

Ok, so your gun batter has scooted around online, learnt that you serve the best ale in Yorkshire and the club won Cricket Yorkshire Tea of the Year. (Yes, it's a thing).
Making it easy to join is the next step.

All Pitchero websites have a 'Join Us' button prominently on the right-hand side at the top of your club website. You can also link directly there in any written content.


Your star signing can join the website in a few clicks (this is different to joining the club – they'd have to buy a membership first – which they can do on Pitchero too).

It is simple for club officials to create custom membership forms and add fields that you need to know.

---

'Would you be interested in volunteering?' or 'know anyone who might like to sponsor us?' Two questions that could be enormously beneficial.

---

Clubs can also collect extra data about their members at the point of joining that will be useful later on.

Everyone on Pitchero has their own profile linked to a club so the admin of managing members is smart.

On a single, online platform, club officials can see who's joined when, as well as what they've paid and availability and selection over time.
A comprehensive picture of your members to understand and look after them better.
🏏 SPECIAL OFFER 🏏
Use CY23 when your club signs up for Pitchero (or upgrades from a Free package) for 3 months free on the Elite package – just select the monthly billing option.


Membership database

There are a host of things that cricket clubs have to do every year. These are admin jobs someone has to sort and keeping an accurate membership database is really important.

Ok, data management sounds a thrill a minute but your members are your club. So, ditch paper forms, cash lying about needing to be banked or different software all with their own cost and logins.

With Pitchero, a central source cuts down on time and, let's be frank here, faffing about when you'd rather be supping a pint, putting your feet up or spending time with family.

The huge time-saver is that members update their own records rather than a Secretary or Treasurer having to trawl through and keep doing it.
---

Your members' data is rock-solid safe, stored in one place and always current – because when your members are picked for teams or buy tickets for your awards dinner, all that intelligence is online – rather than in Excel spreadsheets, Xero or a tatty bit of A4 that the dog is sat on.

---

Paperless admin that you can login and see instantly while being able to:

– Sort data with a variety of filters
– Export as a report for those committee meetings

In seconds, you can also email your membership inviting them to join Pitchero, if you decide to refresh your website offering in future.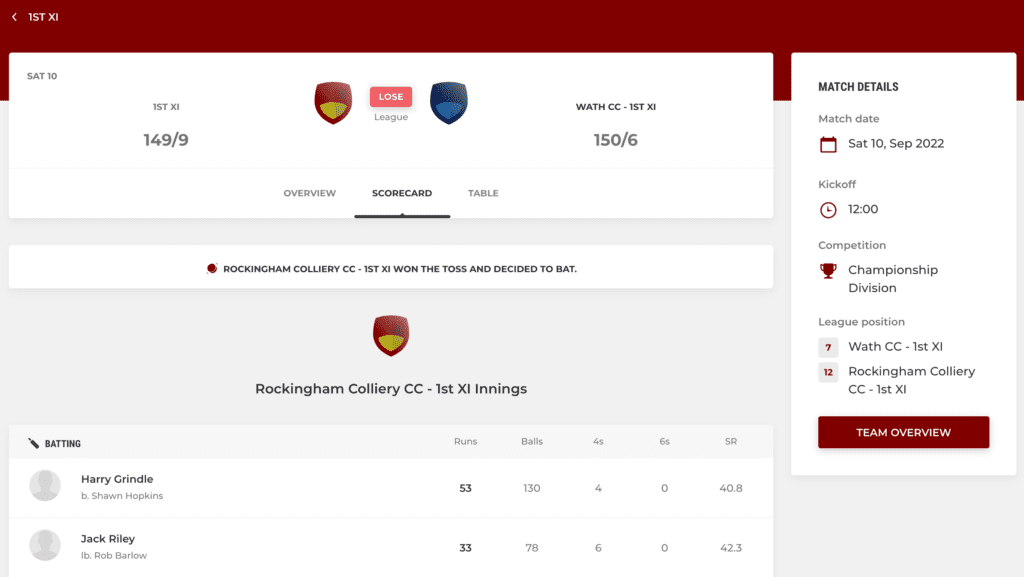 Play-Cricket integration

One thing about Pitchero that can sometimes confuse people is the assumption you won't get your Play-Cricket stats.

The great news is that you can have your cake and eat it.
---

Cricket clubs can enjoy all of the benefits of Pitchero (managing teams, time-saving tools for admin, financial dashboard, free mobile apps, club shop) – PLUS the Play-Cricket stats your players all look for is there too.

---

An official Play-Cricket integration means a club website on Pitchero displays Play-Cricket data within 24 hours. You don't have to enter it manually on two websites.
The image above is from Rockingham Colliery in South Yorkshire, here's an example scorecard from their 1st XI.
As you'll see, they are displaying:

– League FIXTURES (fixture date, home and away team name and start times)
-League TABLES
-Match SCORECARDS
But, how does Pitchero compare to Play-Cricket? The short answer is that Pitchero has far more functionality to increase your members, cut admin time for volunteers and boost income.

The money-making capabilities of Pitchero are a major reason for choosing it.

Sponsorship: Sell sponsorship packages, showcase those sponsors on the website, apps and even sponsor slots on club emails.

Donations: Launch funding campaigns and collect donations on your website, show progress and messages of support.

Sell: From match fees to memberships, teamwear to tickets, an online shop will skyrocket your potential income. Your supporters and members want to buy from you!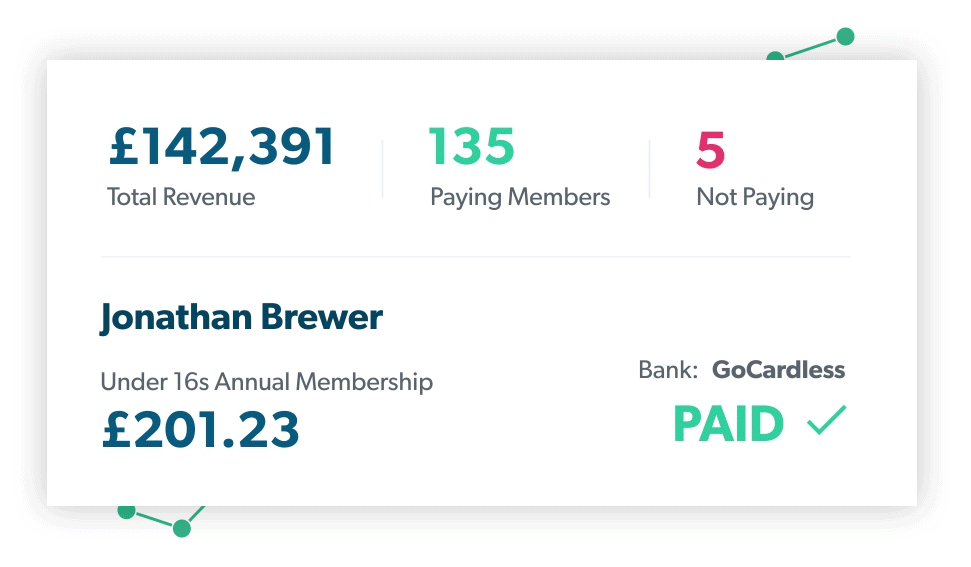 Collect payments and match fees

My own favourite area of using Pitchero is the host of money-making features it has. If you have more than one cricket team, there is a cost to using Pitchero (either £30/month for the 'Elite' package or £90/month for 'Ultimate'.)

If clubs tap into all of its powerful uses, it can make that money back easily and plenty more besides.

Paul, who's Chair at St Chad's Broomfield, told me that the cost of Pitchero is offset immediately by the fact that they now collect everything they're owed – rather than exhausting manual chasing where things naturally are missed (or written off).

Many of those cricket clubs prospering on Pitchero use online payments to sell everything from memberships to match fees. Tours, ticket or teamwear, you name it, it can be sold.

Just connect with a payment provider (Stripe or GoCardless) and start creating products in a matter of minutes.

Some key product functionality includes:
Pay in instalments (flexibility for members)
Set up recurring payments (easy, reliable income)

Not to labour the point but everything is tracked online. So, no working out who's paid what (or not). It's there on-screen immediately.
The funds go straight to your club bank account.
Your members can see what they've bought in their account too.

As the focus of this article is membership, it's worth stressing that this is something your current and future members want and expect. Convenient shopping online 24/7.

They're already buying cricket bats and Test match tickets so you're missing out on extra income if your club doesn't have an online shop.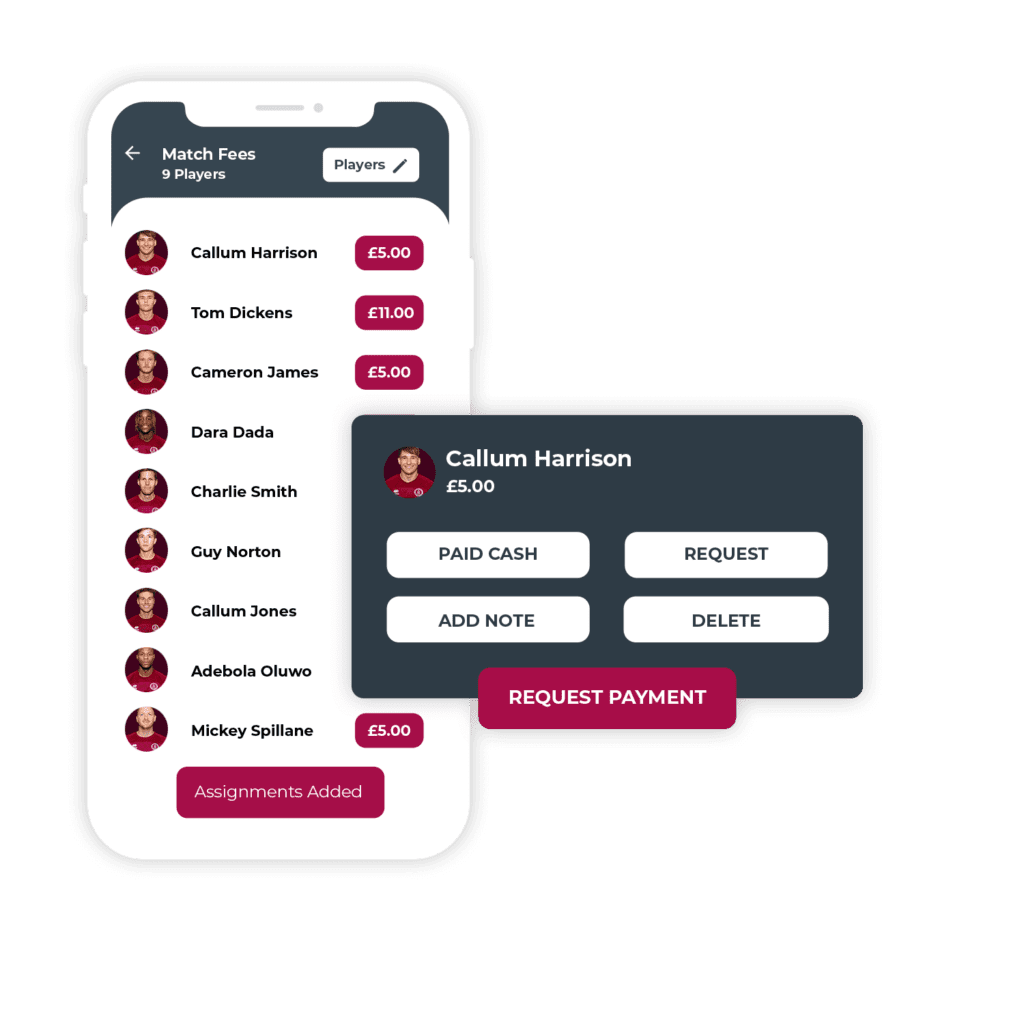 I mentioned match fees.

Having been a captain collecting match fees or talked to enough Treasurers who piece together the financial labyrinth of papers, notes, coins and IOUs, this is so much better than that.

Players or parents can pay for their subs on their phones in no time at all. They can also settle up for everything they owe if it's been a few weeks.

It's clear for players and the cricket club what's owed and what's been paid. Everything logged and transparent.
Everyone has a phone, everyone has a bank card. No-one needs to remember to dash to the cashpoint.
Of course, there's a cost to the club for this service – here's the full list of features and costs for Pitchero.
From the full amount, Pitchero takes a transaction fee (0.9% to 1.9% depending on the package), as does the payment provider.

I'd factor that into your pricing and also see it as a cost of business – which is what cricket clubs are really.

Can you do it for free? Sure. An already overloaded volunteer can spend hours checking direct debits off against a bank account statement. Sounds fun, eh?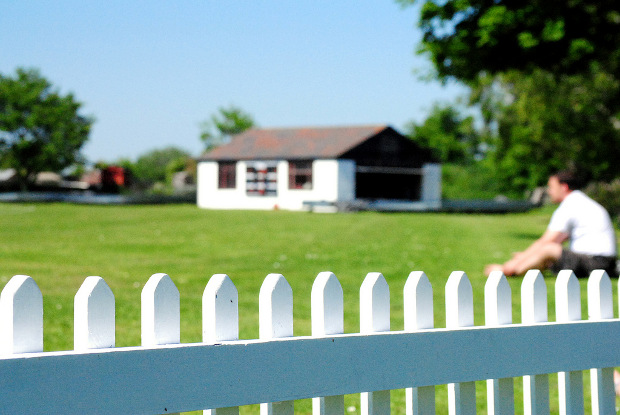 Your players won't mind, they're not the ones missing out on the snooker live from The Crucible or catching up on the last season of Happy Valley. (Other programmes set in Yorkshire are available).

I'd recommend setting up online payments and giving it a go with one team. Try it out, see if it works as a trial. Sell a few things, tell everyone and get some feedback.

Pitchero has comprehensive support to talk you through any questions as they crop up – on anything to do with membership, the website or using the platform.

There's a helpcentre with step-by-step instructions and explainer videos, email support or live chat and an Account Manager for paid packages.
🏏 SPECIAL OFFER 🏏
Use CY23 when your club signs up for Pitchero (or upgrades from a Free package) for 3 months free on the Elite package – just select the monthly billing option.

So, if you're a cricket club using Pitchero but not set up for online payments, give it a try, you can schedule a call with Will for a demo.
(Will plays for Kirkstall Educational CC and is uniquely positioned to discuss reverse swing and club websites).

Supporting your existing members and making it a breeze to welcome new ones via your website is just one of the many things you can do.

If you have any Qs about Pitchero, I'll also be happy to answer them or link you up with the right person, just email me.

This is a sponsored article for Pitchero – if the mood takes you, click to read Cricket Yorkshire's policy on sponsored content.
Latest posts by John Fuller
(see all)