National Village Cup duty for Yorkshire cricket teams steps up a notch now that we've reached the national rounds.

Carlton Towers, Folkton & Flixton & Kippax all still in the mix, having battled through their respective Yorkshire rivals.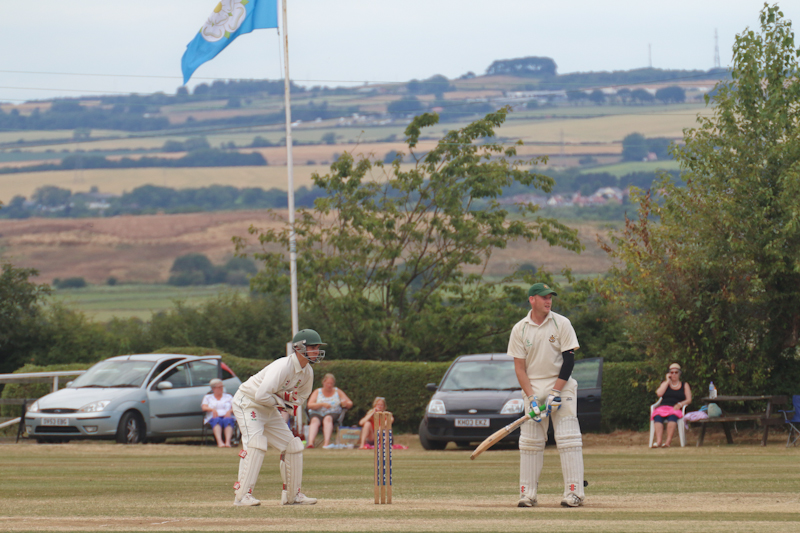 Houghton Main, who were finalists in 2019, fell well short of Kippax's 245-8 with Moosa Bhoda (73) the mainstay for the Wetherby Cricket League's 2019 Champions.

The 2018 National Village Cup winners, Folkton & Flixton (above), who I visited that season before their Lord's triumph, comfortably saw off Sessay with a seven-wicket victory.

Sessay's 137 (Harry Walmsley 4-22) was a tough ask to defend the 87-run stand between Richard Malthouse (59) and Will Hutchinson (40) did the damage.

East Yorkshire village side Carlton Towers powered past South Holderness by 131 runs, thanks to a second successive century for Tom Collins. His 189 was the backbone of a whopping 335-8.

That knock means he's top of the run-scoring charts (351) for this year's National Village Cup, as Round 4 beckons.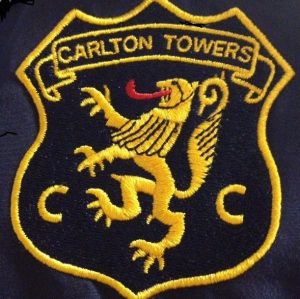 National Village Cup: Carlton Towers' Captain Rob Holah

I caught up with their captain Rob Holah to find out more about their aspirations this year.
Carlton Towers, of the York Senior League, are unbeaten in Division 1 (West) so far and are confident about their prospects on the road to Lord's too.

Knocked out on their debut in the competition by East Ardsley in 2018, they didn't enter last year and felt that the availability was there to have another crack this season.

As Rob admitted: 'We have got a few lads who, even from the first round, reserved a couple of hotels down near Lord's!'
They had a bye in the first round followed by two home ties where runs tend to flow: 'It's a smallish ground, nice batting track, 280 to 300 against a good side is probably a par score.'
Which is an excellent time to remind you of the batting exploits of Tom Collins and Mark Holmes who racked up a 340-run partnership in a Snaith Evening League fixture last season.

Normally when I interview players about National Village Cup prospects, they stick to the script of league first, cups next in priority order.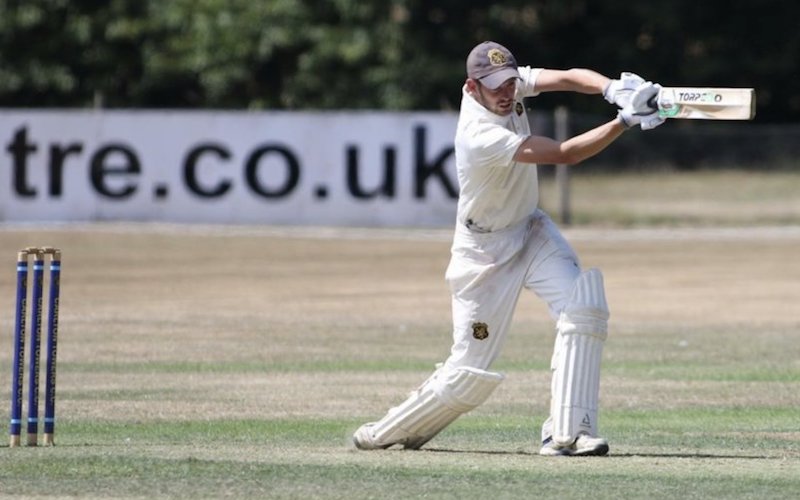 Not so with Carlton Towers, they are firmly targeting this national competition.

With this being a Covid-19-affected season without promotion and relegation, Rob was already casting an eye forward to their South Holderness cup match last Sunday while playing Clifton Alliance the day before.

We get to talking about Tom Collins (above), who'll be a key wicket for Alvanley – who play in Division 2 West of the Cheshire County Cricket League.

'He's in his third season with us now. He is very, very talented. Tom's only a skinny lad but the timing and power he generates is awesome.'
Collins has a knee injury which limits his ability to bowl but having been made Vice-Captain at the start of the 2020 season, Tom is making it count with the bat. He has yet to score less than 50 in league or cup this year.
Yorkshire Premier League North teams like Woodhouse Grange, Dunnington & Stamford Bridge might well be interested in Collins for the 2021 season, which is why Holah is keen to assemble a strong cup run and build some squad momentum.
As for Carlton Towers, they eagerly await the visit of Alvanley on Sunday. There was a crowd of 300+ for South Holderness but thought has been given to safety precautions and managing the flow of people in these Covid-19 times.
The hog roast van is booked and the National Village Cup is warming up nicely.


National Village Cup fixtures for Yorkshire Clubs

Folkton & Flixton vs Edgworth
Woodhouses vs Kippax
Carlton Towers v Alvanley

Visit the National Village Cup website for all the fixtures and news.
Latest posts by John Fuller
(see all)