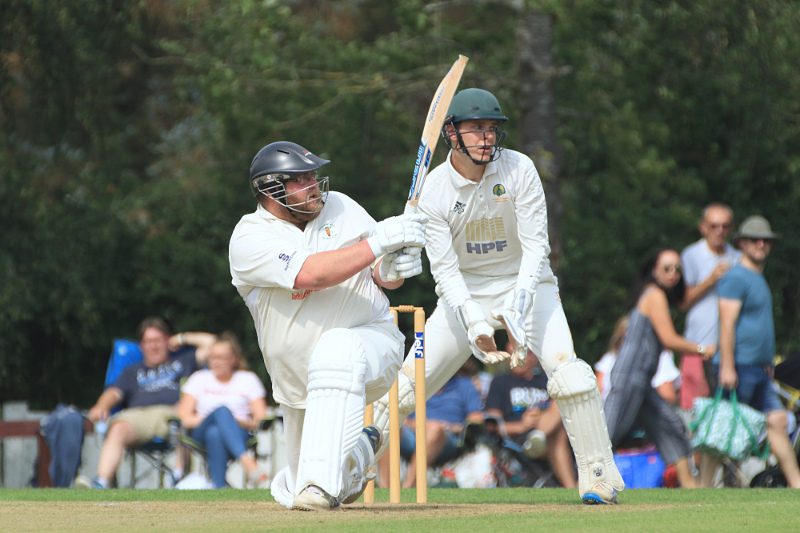 Houghton Main's wicketkeeper-batsman Simon Ward is gearing up for the game of his life: the National Village Cup Final.
He's been with the village club, based at Little Houghton, East of Barnsley, for five years after moving from Old Sharlston in the Pontefract & District Cricket League.
Like me, he's a surrogate Yorkie but probably qualifies on residency grounds having moved up to Yorkshire at the age of six. His dad was a wicketkeeper and Ward Junior followed him into the game:
"It's in my blood. I can remember my early days of cricket, say under-thirteens, I'd bowl my four overs, keep wicket and bat as well!"
Simon had limited wicket-keeper coaching but one memory stuck from his teens:
"One of the players at Old Sharlston, Stuart Baily, had a look at my keeping and recommended my feet a little bit wider apart and to make my hands a bit softer. He stood me in front of a brick ball for 30 mins and threw a tennis ball over my shoulder and bounced it off the wall. I remember everything just clicked into place and the rest is history!"
By his own admission, nowadays, Houghton Main's stumper is not the typical physique for a keeper.
However, Ward's journey from South Yorkshire club cricket to a Lord's Final illustrates that talented wicketkeepers come in all shapes and sizes:
"I've got quick hands. Keeping's the kind of thing you're either good at or you're not."
As to countering any perception that his weight compromises his keeping, you need only look to Ward's very entertaining Twitter account:
"I just take the mick out of myself. When I'm batting, there's no quick singles! When I'm keeping because I'm a big lad, I don't think people expect I have as quick hands as I have."

He adds: "People say 'why don't you try and lose weight' but I enjoy eating! When I diet, I'm miserable. It isn't due to lack of exercise, I play cricket three or four times a week for six months of the summer then in winter I'm constantly netting."
When Bizzy Rascal forgets his trousers and you're the only one with a spare pair. He would of been bowling 40mph with these parachutes on. The day was saved tho when James parents visited sports direct for him ????#Cricket pic.twitter.com/2GBz1BHYkW

— The Fat Cricketer (@DatFatCricketer) September 9, 2019
Back in 2016, I covered an early round of the 2016 National Village Cup for The Cricketer magazine. 
Streethouse were the home side and other than a gnawingly cold day, it was noticeable for the friendliness of the welcome and the importance that the National Village Cup has in this part of the county – have a read and see the photos from back then on Cricket Yorkshire.
The slate grey skies made my photography assignment tricky but my eye was caught by the livewire Houghton Main wicketkeeper whose eyes were trained on the batsmen's back foot and would have the bails off in an instant.
In fact, my somewhat blurry photographs of Simon's wicketkeeping prowess crop up a few times on this website as he was also in a game at Eggborough Power Station I went to and a stumping effort got captured for posterity.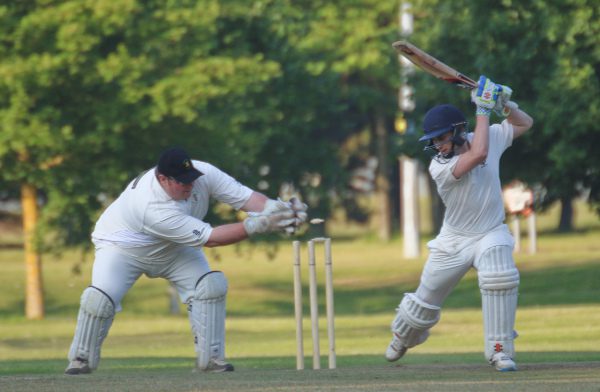 Ward admits to being "a bit of a badger" when it comes to absorbing tips on glovework including the recent Jack Russell Masterclass on Sky Sports: "You're never too old to learn. I'm probably doing everything wrong when I see keepers really light on their feet but I keep doing whatever works for me."
Our attention turns to their 2019 National Village Cup campaign where Houghton Main have exceeded past form, since they won it back in 2006.
"We've always said if we can turn a decent side out on a Sunday, which is a struggle, that we'd go far in the competition."
A key swing of momentum this season has been around availability. 
There is a ruling that new players can't represent their club in that year's National Village Cup matches but Imran Khan (22 wkts) and Biswick Kapala (19 wkts) – who signed in 2018 – were suddenly eligible and they are the leading wicket-takers in the competition.
"That's made a massive impact on our bowling attack. If you've seen our scores, we don't tend to be posting big totals, we scrape us way to 200-250 and most of the time, we know that's enough with our bowling attack."
Opening bowler Biswick Kapala was playing for Whitley Hall 2nd XI and Houghton Main, having scoured the Play Cricket stats for possible recruitments and noted his 50-wicket season, asked if he'd join them.
The promise of first-team cricket in the Championship of the South Yorkshire Cricket League sealed the deal and Houghton Main had a match-winner who also came on board with a bonus.
How many times does this piece of good fortune happen for a cricket club?
Kapala had a mate, Imran (above), who had moved to the area and was looking for a club. Khan made quite the impression with his yorkers at the indoor nets and suddenly, Houghton Main's bowling had been super-charged.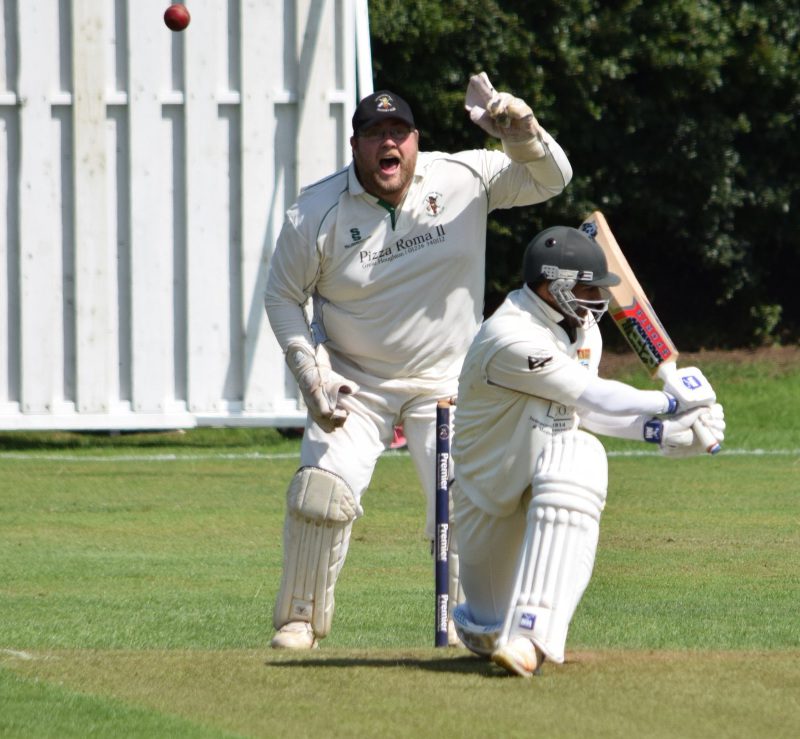 My interview with Simon turns to the fact that he will actually walk out to play cricket at Lord's this Sunday. It's easy enough to write that sentence but having spoken to others like Simon Mason after his match-winning hundred, it can all feel a bit surreal.
"I personally felt the big game was the semi-final and actually getting to Lord's. It's been everyone's dream really. Everyone loves or wants to play there. Ernie Heseltine, our team manager, who won it as captain in 2006, lives and breathes this competition."
Ward is still letting it sink in but admits that it will hit him emotionally when he walks through the Long Room in the Lord's pavilion, following in the footsteps of all of the game's greats.
The exhaustive off-field prep is done and dusted too from supporters coach to caps promoting the mental health awareness message #itsoktotalk.
Houghton Main raised eyebrows in some quarters in needing to fundraise to pay for the costs associated with travelling down to London from hotel to suits. 
However, I'm pretty sure they are not a club sat on enormous cash reserves and we can all relate to how expensive London is. Fortunately, the response from the cricket community was immediate and generous.
It partly all stems from the fact that the National Village Cup doesn't currently have a headline sponsor and therefore the funding available has been stripped back.
I've often wondered how clubs manage to fund all the travel, accommodation and other requirements associated with competing in national cricket cups. Many will clock up the road miles and cross many postcodes in a day for a Sunday fixture, the day after their usual league match.
There is considerable Yorkshire pedigree with White Rose villages regularly winning the National Village Cup in the last few decades. 
Houghton Main will be aiming to repeat Folkton & Flixton's success last year and in some respects, the South Yorkshire village side has already won by reaching this showpiece.
Can they get over the line?
Opponents Reed (2012 and 2017 champions) will be a tough nut to crack but one thing's for sure, Houghton Main will have all of Yorkshire cheering them on.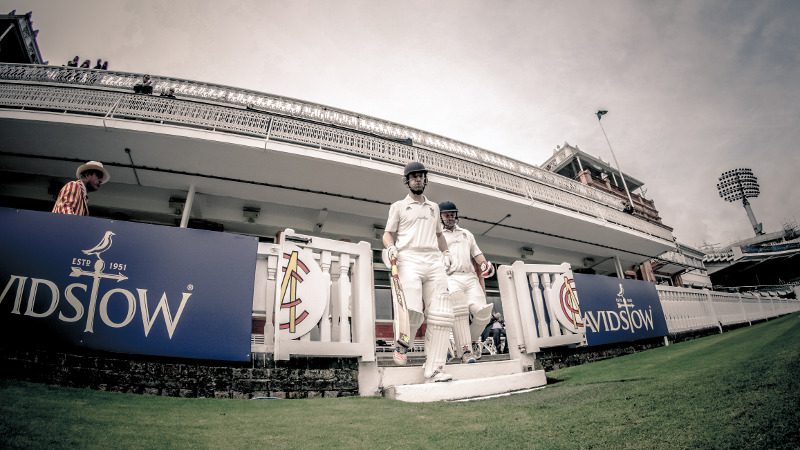 The National Village Cup Final is Sunday 15 September and live ball-by-ball commentary is available on Live Sports FM: http://livesportsfm.co.uk/player.aspx
Match Preview: https://www.nationalvillagecup.com/2019-match-preview/
Latest posts by John Fuller
(see all)