There is nothing quite like delivering positive news on a Monday morning for kickstarting the week.
Not so long ago, Cricket Yorkshire ran its first competition of 2017 – an absolute belter if I say so myself – in association with our website partner B3 Cricket – to win a custom-made cricket bat.
This was no off-the-shelf bat but the chance to visit B3 Cricket's factory in Bulwell, discuss the shape, weight, profile, pickup and aesthetic of your ideal, wonder willow and then have it made, millimetre-perfect, then delivered all knocked in and ready to rock.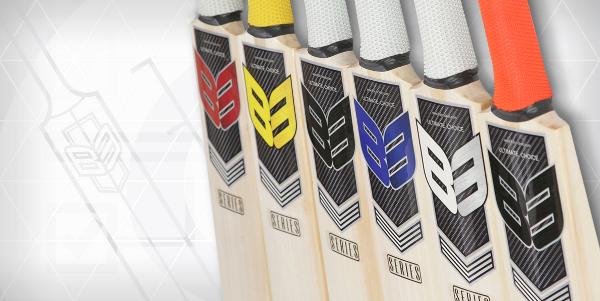 Not surprisingly, we were inundated with competition entries for a prize worth nearly £400 – thanks again to everyone who entered and I'm sorry you didn't win this time.
Suffice it to say, there are more unique prizes coming up this year here on the website so keep clicking back to make sure you don't miss out.
You can also subscribe to Cricket Yorkshire's newsletter to get the latest on competitions and access exclusive content.
**
The thing is with running a competition is that you can never possibly know who will be drawn at random as the lucky winner and what their cricketing story will be.
So it was that I rang Mel Neary, President of Selby Cricket Club, 74 years young, who still bats in the top six for Selby's third eleven in the York Vale Cricket League.
Mel was recovering from ill health so I was particularly chuffed to spread a bit of cheer and talk about the cricket bat prize as well as hearing of his illustrious cricket career.
While now at Selby where he's pulled on the shirt for two decades on and off, Mel has taken up opportunities over the years to play across the UK as he rattles off a barrage of teams.
From a stint at Leicester Nomads who folded once their ground near the brewery was sold up and engulfed with houses to both Andover and Whitchurch in Hampshire, Wells Cricket Club in Somerset and Marlborough CC in Wiltshire, wherever life has taken him, there's rarely been cricket far off.
On returning to Yorkshire, there have been appearances for Beverley Town and more recently, his involvement spans two social sides with Yorkshire Gentlemen who play at Queen Margarets' School in Escrick and The Forty Club, possibly the largest nomadic cricket club in the world.
As the conversation unfolds, it becomes apparent that Mel's worldwide cricketing adventures include tours to Germany and Argentina…he has quite the stamp collection in his cricketing passport.
The furthest I've mustered was a pub cricket tour to Somerset though I have spotted photos of an annual winter fixture on a frozen lake at St Moritz in Switzerland that appeals.
**
To return to his weekend league duties with Selby, the composition of the thirds is typical in that it's a blend of older, wiser heads and juniors looking to bolster their experience in senior cricket.
How does he stay fit and enjoying his cricket into his seventies?
"I go to Johnny Lawrence's cricket school in Tadcaster every week so my eye is constantly 'in' – which you've got to do. It's the athleticism of the game where you struggle. I fully admit to standing at slip rather than fielding at slip!"
Editor's note: (Lordswood Cricket School was originally opened by Johnny Lawrence whose first-class career at Somerset County Cricket Club spanned 1946-1955.) 
When back up and running, Mel's looking forward to visiting B3 Cricket to see how they make their cricket bats and to having his own bat made for him:
"For the pitches we play on, which tends to be slow and low, the middle of my Kookaburra is a bit too high so I'm hoping to get a bat with more weight towards the bottom."
**
So…best wishes to Mel as he troops out to smash a triple hundred in the York Vale Cricket League for Selby this summer with his B3 Cricket bat. 
Latest posts by John Fuller
(see all)