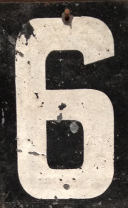 Get ready for a brilliant, free cricket email delivered to your inbox twice a month on a Friday lunchtime with articles, news from inside CYHQ and exclusive offers – just for newsletter subscribers.
Six reasons to SIGN UP the moment you've finished reading this…
1. It's free. Surely there's nowt in life that's free? Well, this is and if we say so ourselves, it's a cracking read.
2. You can read it in sixty seconds. You're busy, important people. We get it. So, get ready for concise, entertaining and original.
3. Exclusivity. You'll hear news not shared anywhere else plus competitions only subscribers can win.
4. We won't spam you. You'll get our newsletter and that's it. Because that's what you signed up for.
5. Trust. We will guard your email like it's our last cake at a cricket tea. We use Mailchimp who are awesome and our newsletter audience increases all the time.
6. No surprises. Just enjoy an informative read on a Wednesday and you can even look at a Cricket Yorkshire newsletter sample before you decide.
So, that's it. Over to you, we'd be delighted to send you the newsletter, just fill out your details below. It's done via Mailchimp so once you subscribe, you'll get a request to confirm your email and then…congratulations, you're in our extended cricket XI.
Here's a few comments from subscribers to get a feel for what they think:
"As an enforced Yorkshire exile (through work) I find Cricket Yorkshire keeps me very much on the ball. The articles are both informative and lively. I have a particular interest in club cricket and the hardworking members and officials keeping them going.

No other publication or blog has the same coverage or buzz.  The photographs are brilliant, many bringing back my playing and umpiring days in the broad acres!" CHARLES MANBY
"Unlike a lot of publications produced in the name of English cricket, the Cricket Yorkshire Newsletter is both professionally produced and engaging.

The content is a perfect balance between parochial news and features with a broader appeal, and is delivered with a knowledgeable but light touch – an essential quality for any magazine or newsletter." SAM STOW, All Out Cricket
Subscribe to Cricket Yorkshire (Mailchimp)