If there's one thing that unites cricket clubs, players and parents, it's that match fees can be a bit of a pain.

If you're a club then the challenge is how to collect all of them with minimal admin.

For a captain who may ask for subs after a game, there's chasing, collecting, and keeping track. Your wicket-keeper didn't pay for a fortnight but has now handed over a £20 note and you're out of change.

Matt will pay you next week and your opening bowler (let's call him 'Fiery Fred') has boldly announced he's doing a night class and now should be on the Student rate.

Meanwhile, parents don't want to handle cash and prefer a simple alternative so they can sort it in seconds and just watch their kids playing cricket.

In this content collaboration with Pitchero, we'll focus on the benefits of doing match fees online and share some thoughts on how to give it a go if you're interested.
---

🏏 If your club would like to join Pitchero, there's our exclusive offer to get 3 months free by using the promo code CY23 when you sign up.

---
How do match fees with Pitchero work?
Players or parents use the Club App on their phone to pay their match fees in seconds with Apple Pay or Google Pay.  (See clip above)
They will receive a notification to settle up which they can do via their phone.
Players can pay for a single fixture or settle up on everything that's outstanding.

It's transparent – everyone can see what they owe as can the club – but also very convenient for both sides.

There's also the Manager App where team managers and coaches can check availability, select sides and nudge players for match fees.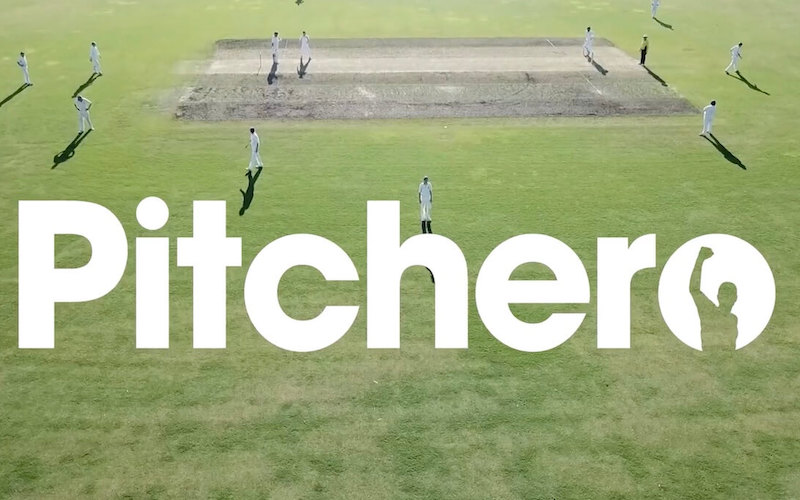 Why would you do match fees this way?
Everyone is used to paying with a debit card online so why not subs? It takes the process online where finances can be tracked and record-keeping is much easier.

The single biggest reason though is that you'll collect all of the match fees and do it faster too.

No paperwork, bank, or cash lying about – and your club is always open 24/7 whenever someone wants to pay.
Cricket coaches and Team Managers use the Pitchero Manager App to link match fees on a fixture, allocate players with match fee variants (student or junior), prompt players for payment, track who has paid and mark a collected payment manually if someone paid by cash.
In the Club App, players and parents select a fixture to pay their subs for that game (or settle up any outstanding fees).

They will receive a notification to make a payment which they can do directly via their phone.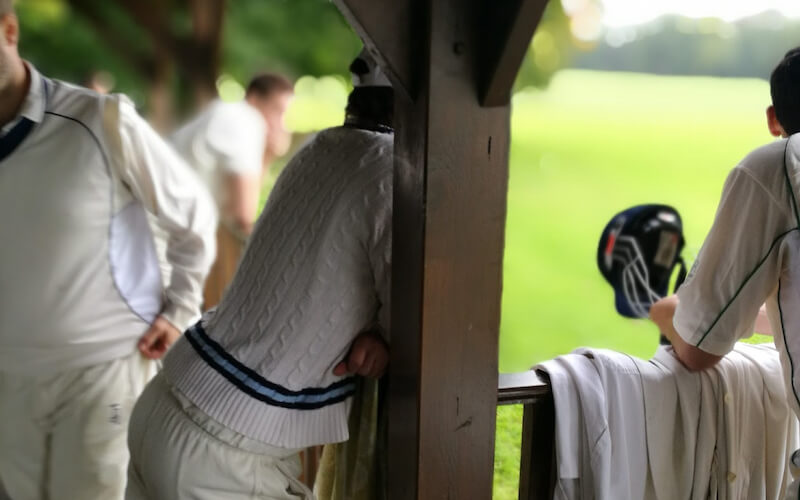 Five arguments against digital match fees (and how to think differently)
1. "There are transaction costs. We could save those with a direct debit."

True – but someone has to check bank statements and keep a record somewhere else of who has paid and who hasn't.

Transaction fees are very common and clubs I talk to absorb that as an acceptable cost – because it helps their volunteers and is very effective at making sure everyone pays.

Here are the transaction fees which depend on the package your club is on, which payment provider you use (Stripe or GoCardless) and the VAT/charity status of your club.

2. "We need cash for umpires and scorers."

Fair enough. Why not do both? A cash float behind the bar if you need to and try out Pitchero match fees for one team to see if your club prefers that way.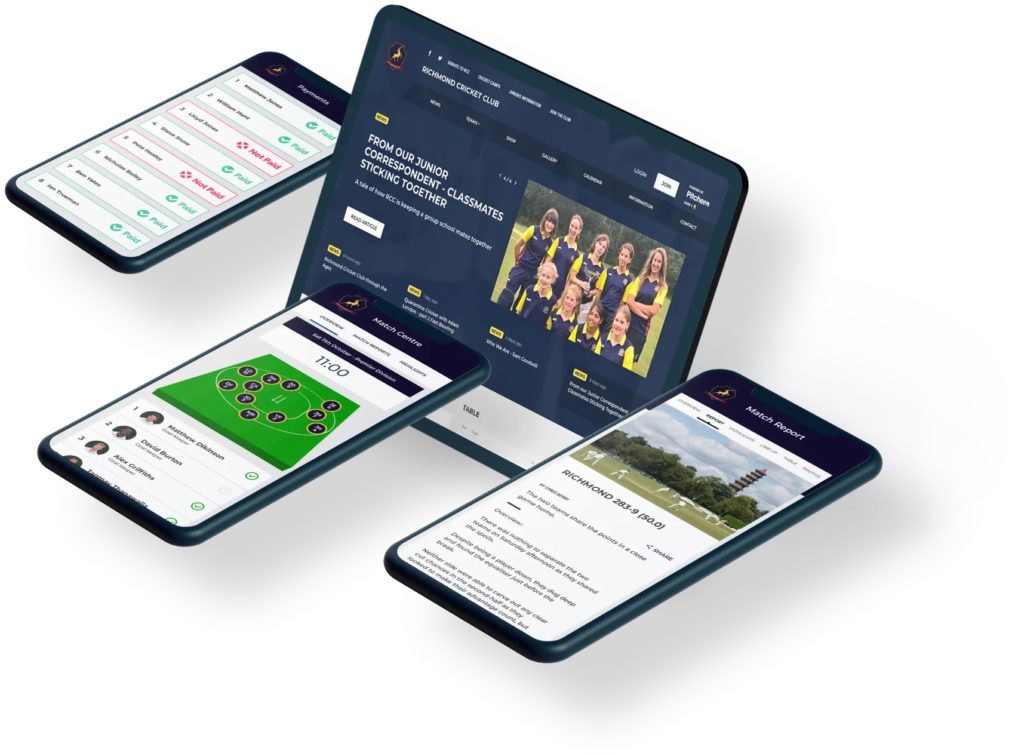 3. It sounds like a lot of effort and our current system kinda works ok.

Anything new takes a bit of time to explain and put in place. But, if your cricket club sees that it isn't ideal then you can be up and running very quickly.
4. "Not everyone wants to download an app to do match fees."
Pitchero is built by those who really understand grassroots sport so it's easy to manually add a payment if someone has paid by cash.
But, the bigger question for your club is this: How important is getting all the match fees in correctly? Should your club be using a system that makes it easier for volunteers?

5. We're not on Pitchero. We can't use this, can we?
Doing match fees this way is just one of the many benefits of using Pitchero. For cricket clubs, a Pitchero package offers:
> A professional club website
> Mobile apps
> Play-Cricket integration for scorecards, stats and league tables
> Team management
> Online shop and payments
> Domains, emails and hosting and much more!
If your cricket club is on Pitchero…
If match fees is something that your club struggles with – either because of the admin or because you don't get them all collected – why not give match fees a go with Pitchero?
The Webinar above lets you see how to set it all up while there is a support team ready to answer questions. Or, if you prefer, there's a Helpcentre article that walks you through it.
Clubs using it regularly often trial it with one team and the feedback is so positive that they fully switch over.
If your cricket club has yet to join Pitchero
If your cricket club is interested in upgrading its website, getting free mobile apps and having the ability to pay membership, match fees and much more online, read on…
1,500 clubs use Pitchero – to make life easier for volunteers, boost memberships and bring in more revenue.
---

Don't forget our exclusive offer to get 3 months free by using the promo code CY23 when you sign up.

---
There is also a 30-day free trial to test features first and see if it's the right fit for your circumstances.
Either way, enjoy the cricket season and I hope your club finds a solution to match fees that works for you.
Latest posts by John Fuller
(see all)