For Katie Levick, 2020 was going to be a stellar cricketing year. Picked for the Northern Superchargers, the Yorkshire leg-spinner was set to demonstrate her prowess in The Hundred.
Coronavirus changed all that and after months of lockdown where indoor yoga was something of a substitute for booming leggies, it's satisfying that any cricket is possible.
'It was my first summer of not playing cricket and I didn't even think I would be at any stage.'
Eventually, her first bowl outdoors was a net request from a friend where Katie whirled away for an hour and felt like she'd 'been hit by a bus' the next day.
What is it about that first week back that appears so alien and brutal on the body for all cricketers?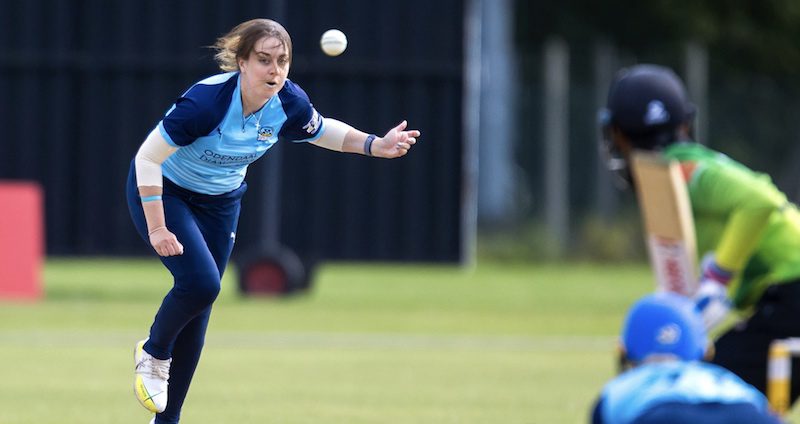 When we spoke for this interview, she had just finished a couple of friendlies for Yorkshire Women against North East Warriors at Harrogate.
As an outside observer, it appears the professionalisation of women's cricket is making progress but coronavirus has partly squashed that momentum. The crucial difference being it has much more to catch up on.
I raised an eyebrow when the popular Kia Super League, where Yorkshire Diamonds played at Headingley, was scrapped in favour of The Hundred.
Alignment with the same franchises in the men's game has been a stepchange in the Women's Big Bash League and so fair enough, even if you have to build fan loyalty all over again.
Equal prize money in The Hundred for men and women was also a positive (but not playing contracts); amid a sea of criticism overall of the tournament.
Levick pointed out on Twitter that celebrating the postponement of a tournament in 2020 that would offer rare paid work for the women's game failed to appreciate the bigger picture.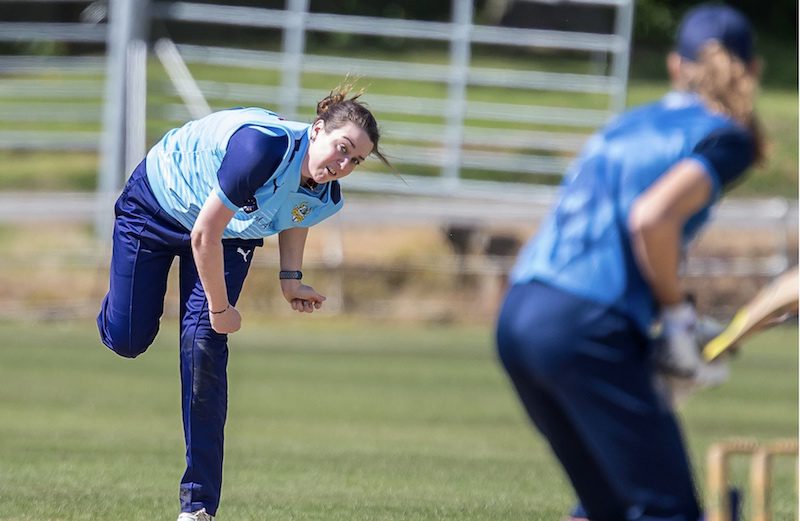 Katie's situation is one that perfectly encapsulates the financial realities in the women's professional game.
The leading domestic wicket-taker in the Kia Super League and top wicket-taker in the history of the County Championship, Levick would ordinarily be in or around the England team.
But she took the decision years ago to pursue her career (and pay the bills) by joining Pro Coach as Marketing Manager; not least because England contracts didn't exist back then.
There is an acknowledgement that cogs are moving but not quickly enough to warrant giving up her job with a very understanding employer that allows Levick to balance a career with time 'off' for cricket.
The new Northern Diamonds squad has recently been announced and Levick is included.
?Our squad for this summer's Rachel Heyhoe Flint Trophy ? #ShineBright pic.twitter.com/SdNSepBJW7

— Northern Diamonds? (@North_Diamonds) August 19, 2020
The Diamonds are one of eight regional hubs who each have five full-time professional cricketers in their ranks.
For Levick, she's excited about the cricket but needed to consider the future where the entry-level £18,000 per year on offer represented a pay cut.
'I'm something of an outlier because I have a full-time job. I had a very honest conversation with James Carr (Regional Director of Women's cricket in Yorkshire and North-East) and said I wouldn't want one of those (full-time) contracts for the money. It was good to have those talks with the region and that they understood.'
Katie sounded optimistic about the direction of travel for women's cricket. In her view, it may not be going as fast as some would like but important markers are being laid.
'The steps might be small but they're all in the right direction. I'd much rather see continuous progression than everything grinding to a halt for a few years.'
'Just looking back over the 10 years of playing county cricket, if you'd have told us then what we experience now, it's stratospheric how much it's risen. No ramming as many people as you can into a car with no expenses and sharing petrol money!'
Good luck to the Northern Diamonds who compete in the Rachel Heyhoe Flint Trophy. You can follow their progress on Twitter as @North_Diamonds, as well as on the Yorkshire CCC website.
Thanks to John Heald for his photos – check out his photography here: https://www.johnhealdphotography.co.uk.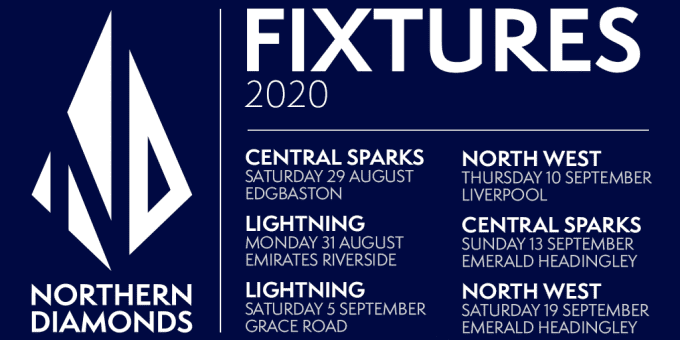 Latest posts by John Fuller
(see all)