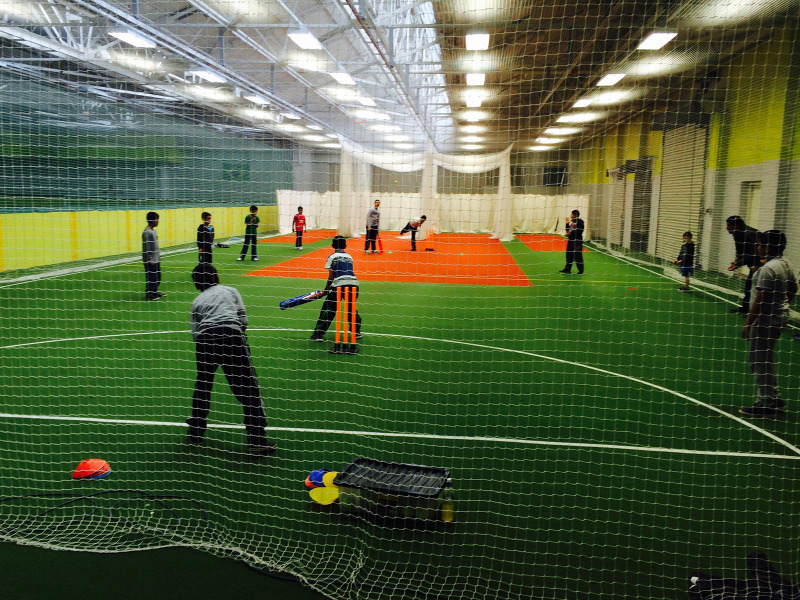 Johnny Younis is about to dash off for an All Stars school assembly but is shoehorning in a quick interview with Cricket Yorkshire.
The Yorkshire Cricket Board's Community Cricket Officer for Sheffield & Rotherham wears many hats but encouraging the ECB's entry-level programme for 5-8 year-olds is key among them.
Outdoor sessions are about to begin this week across the country and one of Johnny's other job titles is 'All Stars Champion' which involves supporting clubs and providing teaching and curriculum help for young newcomers to cricket.
All Stars has already introduced the game to tens of thousands of boys and girls across the country but in this target-driven era, it seems to me that the ambition and numbers expected of county boards is as challenging as ever.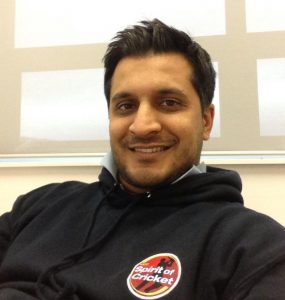 Johnny's own connection to cricket began as many others have down the years; borne out of watching on TV and playing in the park with family. That led to captaining his team at secondary school and ultimately to a link-up with Sheffield Collegiate Cricket Club at under-13s, after a teacher encouraged him to give it a go.
He clearly had natural ability as Younis has since represented the various Yorkshire age-groups before a year away from the game led to him evolving from a bowler to a batter. In the last few years, Johnny has represented a number of clubs in the ECB Yorkshire South Premier Cricket League including Wickersley Old Village and Treeton.
Alongside turning out in whites, a burgeoning coaching career has developed with more than a decade leading sessions in South Yorkshire schools.
In addition, his current work with the Yorkshire Cricket Board (YCB) encompasses being BME (Black & Minority Ethnic) lead; the YCB has 10 BME Development Centres, organised by local clubs and coaches and aimed at 8-18-year-olds.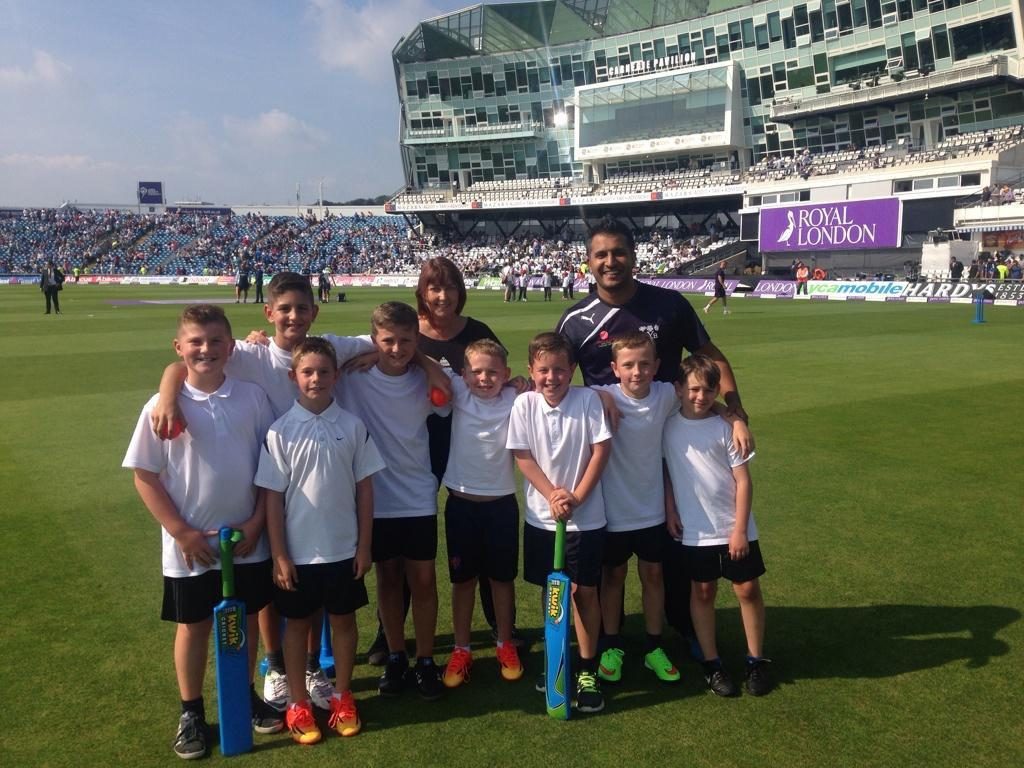 Cricket in schools
Sports strategies at national level rarely remain the same and the current thinking is to use the All Stars programme as a vehicle to really focus attention and resources on primary schools.
In turn, hopefully children will be delighted early with what cricket can offer, rather than football or Snapchat.
For Johnny, there is always more to be done but selling cricket and linking up youngsters with opportunities in addition to school is ongoing: "My main role is going into schools to get cricket back in the schoolyard and children to migrate to the local cricket club."
Our conversation move on to the challenges in South Yorkshire club cricket and as it turns out, the difficulties aren't that different from anywhere else in the region.
As Johnny puts it, cricket has a continual battle to remain relevant and at the forefront: "We're in a different world now with lots of things on offer and cricket clubs have to think a bit like a business and put an attractive offer on the table."
Of course, some manage that better than others but we agree that it's no longer enough to expect kids to come to cricket clubs automatically; instead forging links with the community and partnerships with schools help with sustainability.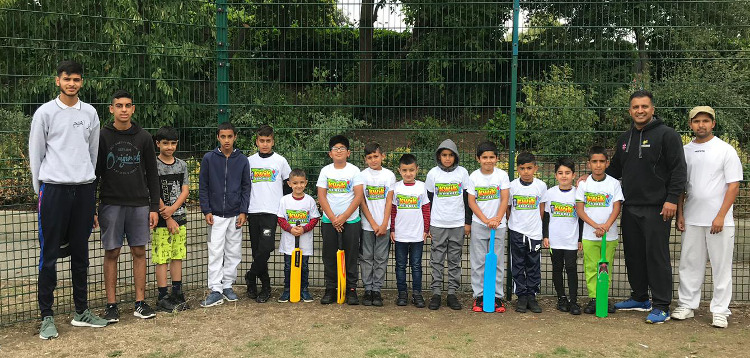 Cricket comes to mosques
One project Johnny has been involved with is cricket in association with South Yorkshire mosques.
Typically, many children from Muslim communities will go to their local mosque for a few hours after school throughout the week. Attendance is an integral commitment to their religion and comes before everything else, including the idea of evening cricket.
While respecting the importance of prayer and study: "A lot of children from my community were missing out playing cricket at their local club because they go down to the mosque."
Johnny told me that he went to mosque from the age of five until his teens every day for two hours after school. He wanted to see if there was a way where these children could enjoy cricket at the times that typically clubs are holding training or junior games.
Younis credits a meeting with the YCB's Jim Love as being the spark of an idea of taking cricket to the mosques instead.
The concept was forming mosque cricket teams at different age groups and it quickly caught on. The Madina mosque in Sheffield were one of a few communities to get involved. Net sessions were organised during the week before a mosque competition day on Friday during school holidays.
ECB City Cup
Sheffield has also caught the eye with its involvement in the ECB City Cup; a competition to unearth talented under-21s who aren't on any official pathway such as an England or county squad.
Bradford beat Sheffield in an all-Yorkshire final at Leicestershire's Grace Road ground last September but it was more than just headline heroics.
True, for a couple of cricketers, they were put forward for a trial with the MCC but Johnny's justifiably proud with how Sheffield's squad was shaped in the first place.
There were trials to scope out what the region had to offer at Mount Pleasant Park and friendly matches including a T20 challenge between Sheffield and the best of the Allama Iqbal Sunday League at Millhouses Works Cricket Club.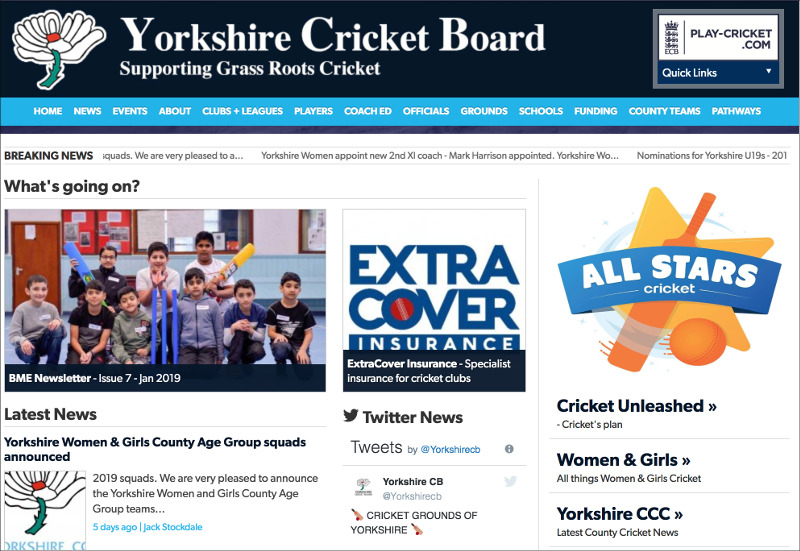 Contact the Yorkshire Cricket Board
The Yorkshire Cricket Board has a range of staff across the region who coach and help administer the grassroots game and hopefully you're a bit more clued up on what a Community Cricket Officer does.
Here's a full list of the contacts at the YCB and those that can help the school, club or community group local to you.
Do have a click around their website if you're looking for resources as there is plenty to guide you in the right direction. That includes sections on Clubs and leagues, for players and for schools as well as plenty more besides.
I leave Johnny to hotfoot it off to a school assembly (he had all of six minutes when we wrapped things up) and resist the temptation to say: 'Go, Johnny, go, go, go!' – but only just.

Share this article using the Twitter and Facebook buttons below….

Thanks for reading, if you've learnt something new about South Yorkshire cricket or think you know someone who might be interested in these projects, please share the article via Twitter and Facebook.
**This is a sponsored article as part of our partnership with the Yorkshire Cricket Board – if the mood takes you, click to read Cricket Yorkshire's policy on sponsored content**
Latest posts by John Fuller
(see all)