Hybrid cricket pitches are an exciting new opportunity for club cricket. In this partnership with SIS Pitches, we'll look at what they are, the benefits and which clubs in Yorkshire are already using them.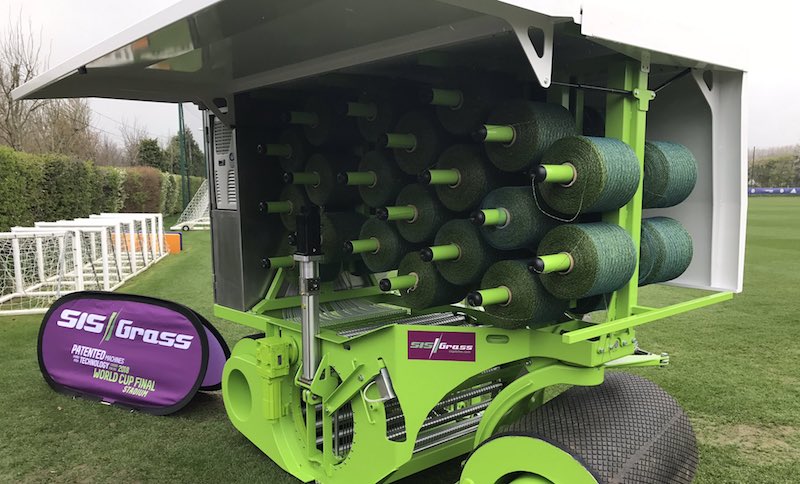 What is a hybrid cricket pitch?

Hybrid grass is a blend of natural grass with artificial fibres. SIS achieve this by stitching into the grass turf using laser-guided technology.

The SISGrass system can be installed in as little as 4 hours and produces a 95% natural grass pitch. While it has all of the benefits we'll be discussing shortly, it still behaves as a grass pitch should.
The remaining 5% is a polyethylene yarn with 6 strands. The use of green/beige or beige-coloured yarn is designed to make the existing natural turf wicket look as authentic as possible. In fact, it's next to impossible to tell the difference.
The 'SISGrass Universal' (pictured above) is their compact machine with patented injection technology that is designed for fast, accurate stitching of the yarn into the ground.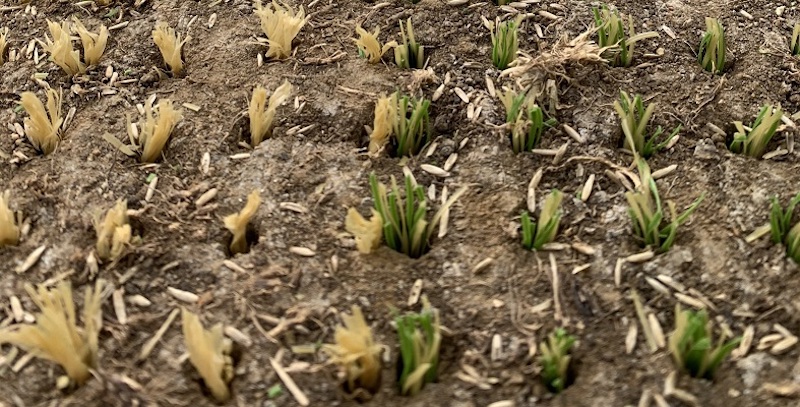 What are the advantages?
A chief appeal is that these pitches, though still almost entirely a grass composition, don't wear nearly as much, so they're ideal for increased training and matches.
Your club would be able to get a huge amount of more overs out of the hybrid cricket pitch which means many more matches and a cost-effective solution.
There is plenty of evidence that SISGrass offers surface stability, reduced wear, less bowler foot holes and considerably extended hours of playing time.
Why choose SIS Pitches?

SIS Pitches is the preferred supplier for clubs and elite sports tournaments around the world. From international action at Trent Bridge to the square at Yorkshire County Cricket Club, hybrid pitches are already in use.
Forward-thinking cricket clubs are now seeing what's already been achieved at county venues and looking to the future with how to get as much cricket played as possible.
Yorkshire has become something of a hotspot for hybrid cricket pitch installation with York Cricket Club, University of Leeds' Weetwood base, Bradford Park Avenue and Sowerby Bridge Cricket Club (see article) in the Halifax Cricket League all examples.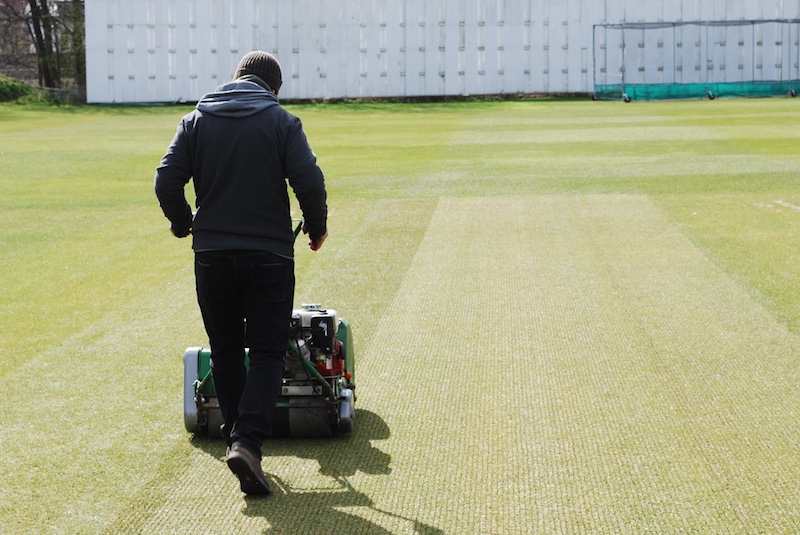 Kirkstall Educational's hybrid cricket pitch
I caught up with David Hodgson at Kirkstall Educational Cricket Club who had their reinforced natural cricket pitch installed 2021 and it was ready for Aire-Wharfe Cricket League duty in mid-May of that year.

In the case of Kirstall Educational, 'Hodgy' had already tracked the evolution of these pitches from inviting the then ECB Pitches Consultant Chris Wood to their Queenswood Drive HQ to give a talk.
Conversations with Weetwood groundsman Richard Robinson about their installation persuaded Hodgson that this could be a game-changer in recreational cricket:
'It became clear to me that hybrid pitches had a part to play in coping with the ever-increasing demand on club grounds and groundsmen.'

'Because the hybrids are capable of standing up to more quality playing time, we will be able to stage more games in the middle of the square which is a massive benefit on a small ground like KECC.'
Coping with extra demand
Their new pitch at the Field of Dreams allows the club to cater for extra demand from the likes of Leeds Beckett University, Yorkshire Cricket College, Northern Diamonds and The Original Oak pub.

While there is that financial reward from hosting more cricket, the quality of the pitches means less damage and workload for the groundstaff.

As Dave put it: 'It is also about club development…top-quality pitches in the middle of the square that will last. That frees up other pitches for use. Having quality pitches to play on means a better experience and improved development of players.'
Get in touch with SIS Pitches

If you're a cricket club interested in hybrid cricket pitches and want to know more, just book a free consultation with SIS.

Thomas Alcock is the person to talk through your club's pitch requirements and how to get the best from what you need.

His email is [email protected] or 07398 111423.

To follow SIS Pitches on Twitter, they're @SISPItches or you can 'Like' the SIS Pitches Facebook page for news as it happens.

**This is a sponsored article for SIS Pitches – if the mood takes you, click to read Cricket Yorkshire's policy on sponsored content**
Latest posts by John Fuller
(see all)