Clifton Alliance are a York-based cricket club who found themselves with a familiar problem.

The Vincent & Brown Alliance Cricket Ground is a picturesque spot in a swathe of green, flanked by the River Ouse – but it can only host so much cricket.

With four men's Saturday teams, a range of junior sides, the midweek Pilmoor Evening League and the growing success of women and girls' cricket through the Clifton Cobras with York CC, there is a lot going on.
In this content collaboration with SIS Pitches, we look at the impact of hybrids in club cricket.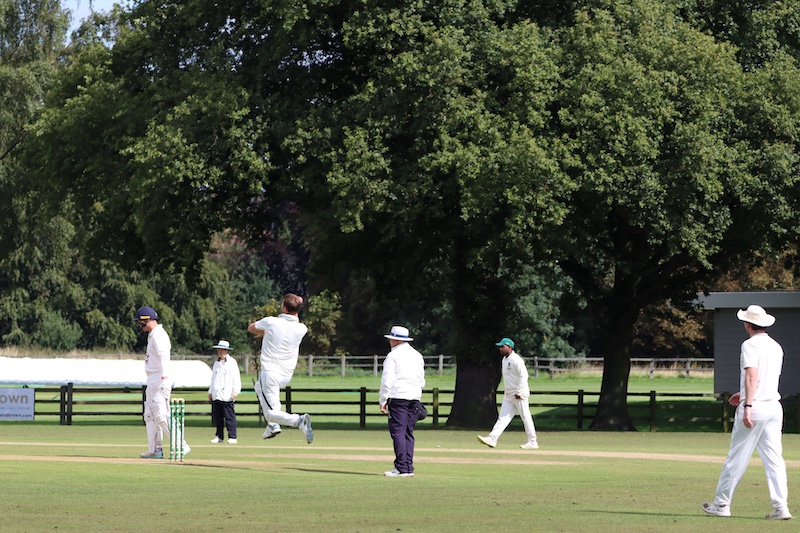 There is just the one site at Clifton Alliance and so juggling resources and managing the wear of the square is front-of-mind for Kevin Ambrosen, Ground and Buildings Coordinator.

It led to an internal discussion with increasing requests for use of the ground from external teams like schools and Yorkshire age-group matches, alongside existing commitments.

---
The solution? A hybrid.
Two actually, as Clifton Alliance opted for a double installation to help future-proof demand.
---


As I talk to Bill Roddham, the club's Secretary, he drops into conversation that a school have been using the stitched pitch during the week to introduce kids to cricket. Just one example where previously there just wouldn't have been capacity.

If you're reading this and aren't sure what a hybrid cricket pitch is then allow me to rustle up a quick overview.

Hybrid grass is a combination of 95% natural grass (the existing pitch) with 5% artificial fibres stitched into the ground with an ingenious, laser-guided machine by SIS Pitches.

Why not just stick to all-grass?
Well, the strip is still almost all-grass but that introduction of tough, hard-wearing fibres makes all of the difference.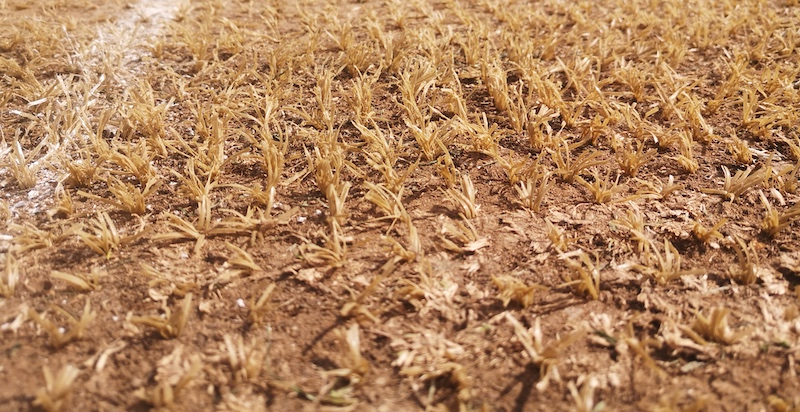 Allows much more cricket

Hybrids take the best of grass and gives it a boost. It means that pitches don't get damaged as much, more games can be played on hybrids and they can be less work to maintain.
---

Clifton Alliance had taken note of the positive feedback from York Cricket Club about hybrid cricket surfaces and an opportunity arose around timings.

---

In March 2023, York Cricket Club were having more hybrids bedded in across the way at Clifton Park and so that put in a deadline. As Bill told me, it made sense to get theirs done at the same time:

"We knew they (SIS Pitches) had done York and were very satisfied and there were practicalities of us getting them put in being very close."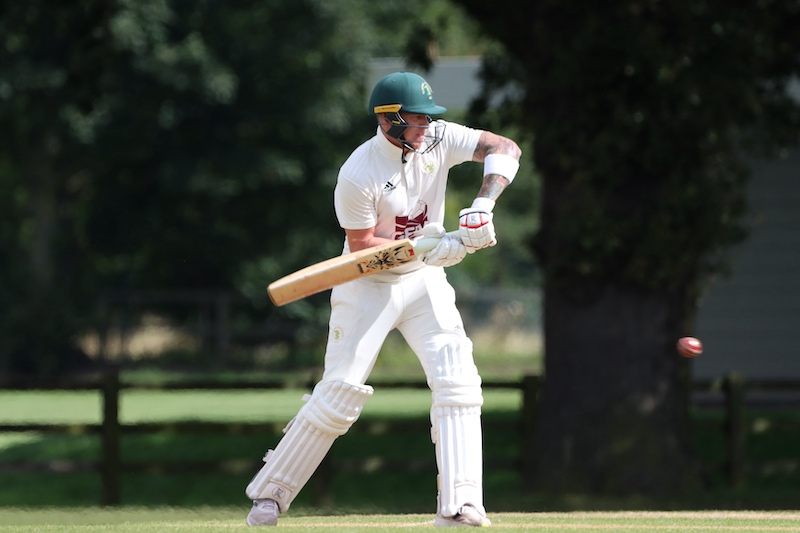 Funding hybrid pitches
Many cricket clubs would benefit from a hybrid and as ever, it comes down to funding. Clubs often run crowdfunding campaigns with great success or involve sponsors who can see exactly how they are helping.
After all, this is an investment that will last for many years and is in the same bracket of expenditure to covers, sightscreens and other improvements that happen each year. Of course, it would need planning around other projects and costs but worth considering.
In the case of Clifton Alliance, it was achieved through Steve Hanson, their Director of Cricket, whose company Callidus sponsored the project.
As an experienced Level 3 coach and Yorkshire age-group manager, he understood the opportunities this would bring. On my visit to watch their 1st XI play Harrogate recently, Steve explained why the hybrids have changed how Clifton Alliance approach their batting.
Apparently what constitutes a par score has gone up but their batters can also trust the bounce more and feel more comfortable on the front foot.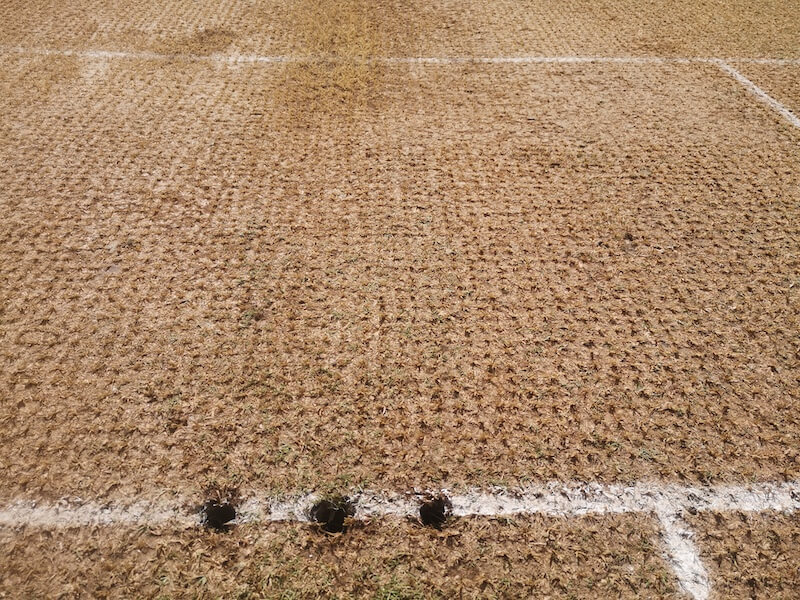 What's it been like to use?
Since SIS Pitches visited Clifton Alliance in York and threaded in the two hybrid surfaces, there were a few months of the ground settling and it began to host games in late June.
First observation: It can handle a lot of cricket without the need to rotate matches across the square. That equates to multiple matches on the same pitch without the damage that grass would suffer. Footmarks don't look like the surface of the moon.
---

The hybrid performed well for the Yorkshire Premier League North Group 1 stage of the T20 Blast with Beverley Town and Harrogate with multiple games across the day.

---
In late August, I went along to a Yorkshire Premier League North fixture and a few things struck me. They were about four games in on their second hybrid pitch and it looked in very good condition.
But strikingly, so did the one that had been used for half a season, worn clearly but once the square has been dressed and seeded, the grass grows back and it's mown, it will be all systems go again for 2024 and beyond.
Along with more bounce, it is definitely conducive to spin as Clifton Alliance found to their cost at the hands of Harrogate's Ishan Abeysekara (5-64). The home side's spinner Thomas Brown then returned bowling figures of 6-39, as the visitors won a close game by two wickets.
All in all, the investment in the hybrids is one Clifton Alliance seem very pleased with, as part of a broader upgrade of facilities at the Vincent & Brown Alliance Cricket Ground.

Contact SIS Pitches

To find out more about SIS Pitches and a hybrid for your cricket club or school, contact Alan Thomson via [email protected].
To follow SIS Pitches on Twitter, they're @SISPitches or you can 'Like' the SIS Pitches Facebook page for news as it happens.
**This is a sponsored article for SIS Pitches – if the mood takes you, click to read Cricket Yorkshire's policy on sponsored content**
Latest posts by John Fuller
(see all)