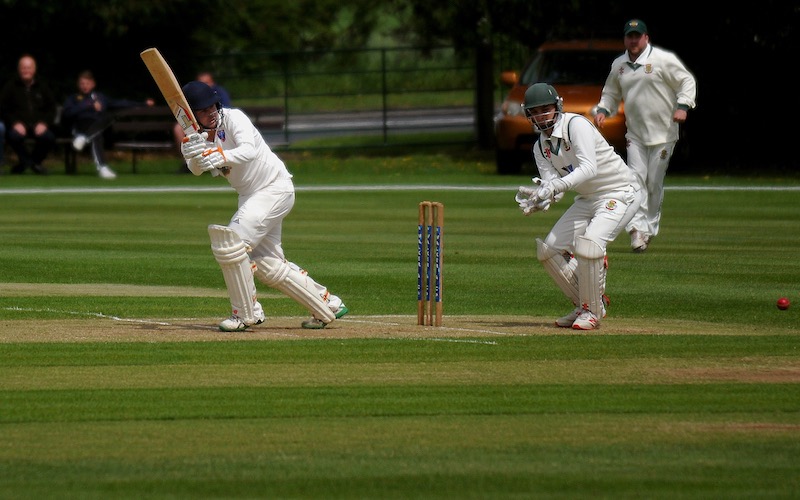 Given the ongoing impact of coronavirus, a cricket club might reasonably be asking: how to fundraise?
After all, the usual relied-upon revenue, such as membership, teamwear and socials, isn't flowing in. The good news is that help is at hand simply by doing something that all of us are familiar with: online shopping.
Cricket Yorkshire has teamed up with easyfundraising to explain how easy it is to get started and begin earning regularly. 

How does easyfundraising work?

The UK's biggest charity shopping fundraising site has enabled 140,000 good causes to raise over £31 million in free funding.
It works through affiliate marketing. A cricket club registers (for free) and members start shopping with over 4,000 retailers. 
Those companies (like Ebay, Amazon and M&S) pay a commission each time someone buys a product or service through the easyfundraising website.
At least 50% of that commission is passed on to the cricket club.
Since 2005, easyfundraising has built up 11,780 cricket clubs registered with them so they're established and trusted (see their Trustpilot score).
How can a cricket club start earning?
It is free to register as a new cause and there are no charges of any kind. As fundraising ideas for clubs go, it can be up and running in minutes.
Once your cricket club's page is live then it's time to drive supporters to it to buy!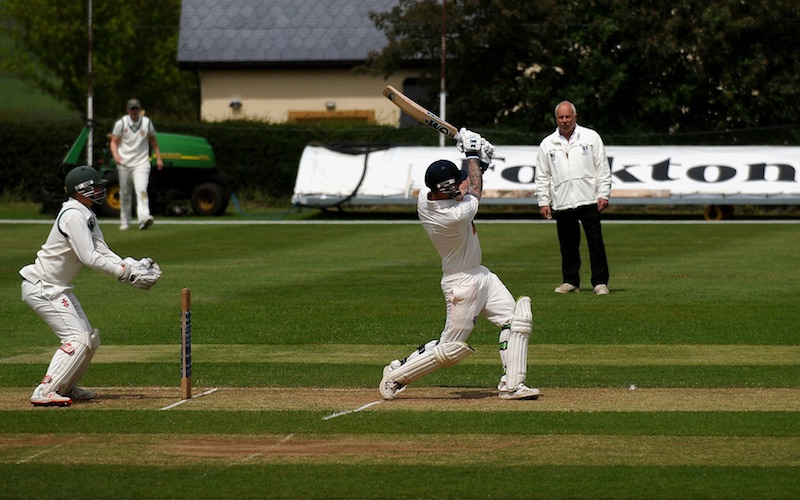 Top tips for earning your club's first £100
The only limits on what a cricket club can earn are down to how many people use easyfundraising to do their shopping and how much they spend.

1. Drive club expenditure through their website
Push as much of the cricket club's expenditure via easyfundraising as you can – you're buying it anyway – and you'll earn cashback and see the total climb.

2. Teach your members
Get set up, familiarise yourself with how everything works and then schedule a Zoom call for everyone to learn how to do it. Go through it, real-time, on-screen and get them started on the call.
Discuss it at a committee meeting, appoint someone to review spend and how it can be used this way to earn a commission.

3. Use your website and social media
The success of easyfundraising relies on two key components: numbers and habit. Set up a website page explaining how it all works. Embed a video and link to the club page.
Tweet and post on Facebook regularly. We miss many social updates in our timelines and it will just remind people.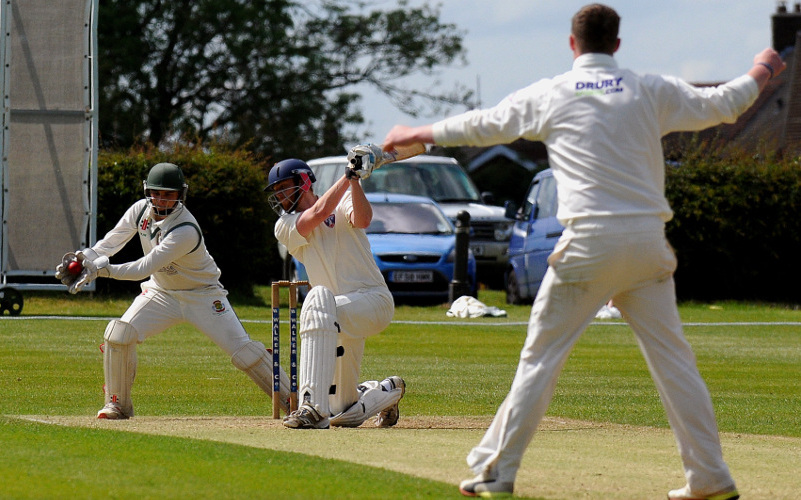 Case study: Cayton Cricket Club

Cricket clubs have raised tens of thousands of pounds by using easyfundraising. Success lies in funnelling your purchasing and getting those micro-payments every time you shop.
That means anything you're planning to buy (either as a club or its individual members).
It also pays to be strategic. Business deals for energy or insurance are higher-price items and will yield better returns than only buying a bumper pack of teabags.
Cayton Cricket Club only registered with easyfundraising in November 2019. They are now about to breach £1,000 through the help of just 43 supporters.
I caught up with their Secretary, Claire Woodhead-Crowe, to see what Cayton think of it:
"Honestly, it's the best thing we've ever come across. It doesn't cost anything to do. It's easy money for a cricket club!"
Claire does her clothes shopping online as well as purchases for her business which is a children's nursery. She's even turned down an in-store purchase to earn a few more pounds for her club:
"I've been stood in the queue in Curry's and could have bought the item there and then but ordered it online so we could get the contribution!"
Claire also made the excellent point that this is something everyone at the club can get involved with and make a difference without serving on a committee.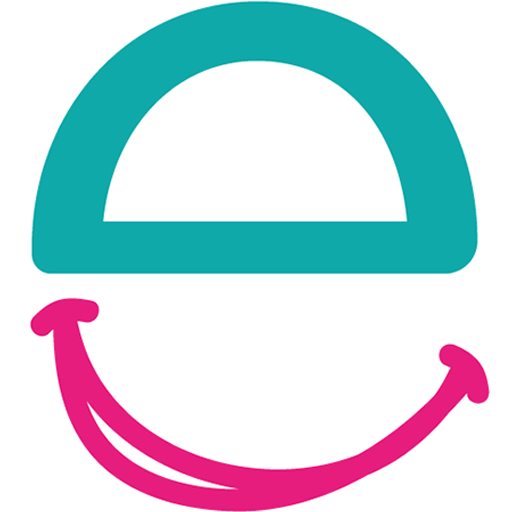 How does a supporter earn for their cricket club?
Once your club is registered, you can search for them on the easyfundraising website and support them with your shopping.
You can also use the Donation Reminder Toolbar to help show you where there are donations to be had whilst shopping online.
Earn big with referrals

A cricket club is rewarded by directing either other good causes or shoppers to the easyfundraising website.

In your account settings, refer a friend using a tracking URL and get a £5 bonus donation per person.
Better still, refer another cause (sports club or charity) and get a bonus equivalent of 20% of what they earn in their first 12 months.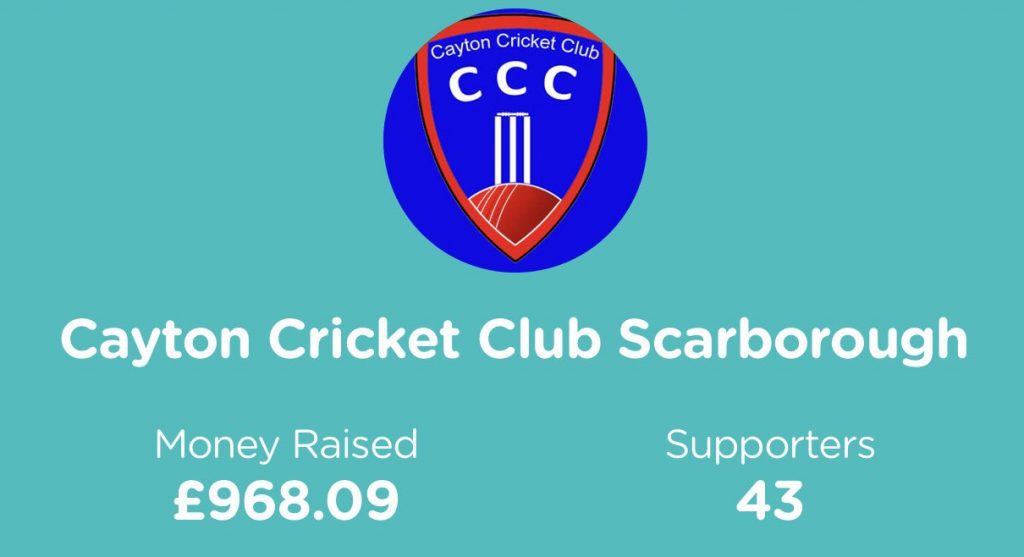 On easyfundraising – but not using it?
What can happen is a cricket club thinks about how to fundraise and excitedly jumps into a new scheme. Then, committee members change, the season takes over and momentum can stall.
Is your cricket club already on easyfundraising? Re-connect with the platform and kickstart your fundraising efforts! Incentivise and reward your membership on who can earn the most in a month or during the season.
This is one approach of many (grants and fundraising) that cricket clubs should be using to offset the financial implications of coronavirus.
The truth is that we're all still shopping online. Unsurprisingly, that has surged as we trying to re-configure our lives.
All that's changed is what we buy. Instead of holidays and travel, it's been exercise, entertainment and treats, to name a few.
Inspired by the efforts of Cayton? Start earning today for your cricket club!
**Thanks for reading! This is a sponsored article for easyfundraising – if the mood takes you, click to read Cricket Yorkshire's policy on sponsored content** 
Photo credit: By kind permission of Cayton CC, images are by Keith Meatheringham – http://www.dobsonagency.co.uk
Latest posts by John Fuller
(see all)