Cricket clubs can fund their Flicx pitch in all kinds of ways from grants to crowdfunding campaigns but sponsorship can be very effective.
Shadwell Cricket Club teamed up with Harpo's Pizza to enable them to buy a 2G Flicx pitch.
It's an obvious route for recreational cricket to tread and for clubs to leverage local businesses and existing sponsors to improve facilities.

A new artificial cricket pitch from Flicx was needed by Shadwell as their main grass square can be wet early in the season so its use is limited.

By investing in a Mini Multi Age Pitch (MAP) with crease markings at 17 yards for U11s and 15 yards for U9s, the cricket club could have many more junior games, different formats and protect the grass pitches.

Paying for it was a matter of drawing on several funding sources but the collaboration with Harpo's Pizza was key.
Will Smith has been involved with Shadwell Cricket Club since the age of nine and is now Director at Harpo's Pizza Group; a family business that began in Headingley in 1978.

Will saw the long-term benefit of a Flicx pitch for Shadwell's juniors and by being able to have his company logo on the product, there was continual visibility.
---
"Helping out the Club is an ideal opportunity for us to get our name out there and on further thought, was a no brainer! Harpo's branding on the pitch looks great and was something tangible for us to invest in."
---
As to the benefits for Shadwell, Secretary Richard Vincent gave it a thumbs-up:
"Even in the short time that we've had the pitch, I can think of one player amongst many whose game has come on massively… just from batting on a true surface with reasonable bounce, He has learnt to bat better in the past 2/3 weeks on the 2G Flicx Pitch than he has in the past season!"
Customisation from Flicx
The cricket matting is made of interlocking tiles so sponsor logos can be swapped out. You can also have multiple logos on one pitch to help cover the cost.
Ideas for cricket clubs
Any cricket club can attract sponsors to help pay for a Flicx cricket pitch.
Here's an excellent article for clubs on why this can hugely benefit sponsors – and how to persuade them.
As you'll have seen from the Shadwell/Harpo's Pizza collaboration, using your existing network and companies that members are already working at is the quickest way to get results.
Which companies can you approach in future where there's already a cricket club member to sell the vision of more junior cricket and better facilities?
Cricket Yorkshire Offer
We're delighted to be able to share this exclusive Cricket Yorkshire deal for cricket clubs.
Flicx are offering a free logo print when you buy a new pitch, if you can show there's a sponsor lined up to help fund it. That's £250 saved!

Quote CRICKETYORKSHIRE when you order to get your free sponsor logo on your Flicx.

Kate Costin is the best contact to discuss your club's needs and what you're looking to do.
Her email is [email protected] or she can be reached via the head office on 01295 816765.
Kate is happy to do a mock-up design, with the sponsor logo, to show how it will look!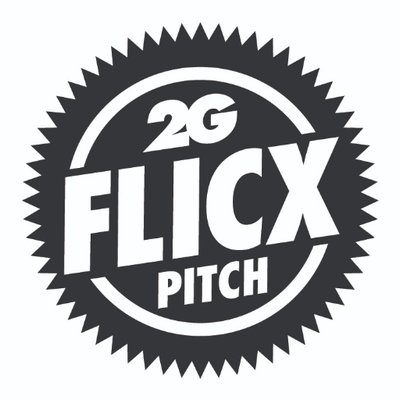 Have a chat with Flicx
If you're a cricket club looking to start junior cricket or increase more training and matches, fill in your details here, to arrange a callback.
To follow Flicx on Twitter, they're @FlicxPitch or you can 'Like' the Flicx Facebook page for updates.
*Thanks for reading! This is a sponsored article for Flicx – if the mood takes you, click to read Cricket Yorkshire's policy on sponsored content*
Latest posts by John Fuller
(see all)