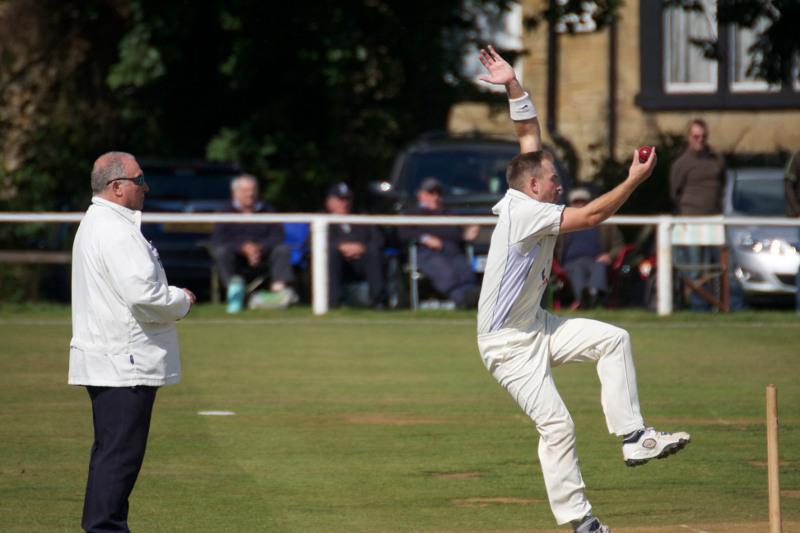 The growth of Fantasy Club Cricket is proof that if you have a canny business idea, the right skillset and dogged determination then nothing can stop you.
For Matt Heppell, being asked by his local cricket club, East Grinstead CC, to run a fantasy league competition got the cogs whirring and, as a web developer, instead of reams of Excel spreadsheets, it made perfect sense to create something bespoke online.
The prototype for what is now a flourishing company saw East Grinstead have their own league and sure enough, it was really popular.
The feedback was so positive that a voluntary web project to help out a sports team took wings and branched out to become a commercial operation.
I know what you're thinking….fantasy football or cricket isn't exactly new. True enough but typically, you get say £50m and pick a squad of county or international superstars.
Alternatively, some poor volunteer has to administer a league centred around their club's players but either online or offline, it involves hundreds of hours checking scores and, as I know from those who've taken this on, a fair bit of colourful language.
Well, forget all that inconvenience…this is a few clicks to hop on the rollercoaster of your very own club's season, courtesy of a personalised online Fantasy Club Cricket League.
If you're rusty on the notion behind it all…pick your team of players from your club and they'll score you points according to their performance throughout the season.
Pick your mates (or not); ponder who's going to have a blinder with the bat; predict which bowlers will scatter the bails all season; pluck the names of all-rounders destined to scoop up valuable points week after week.
Fantasy Club Cricket has been designed by someone who plays and understands recreational cricket and gets the fine detail around how to make life easy. End result? Less time administering the fantasy league and more time discussing how your team's getting on.
PLAY-CRICKET INTEGRATION
There is a multitude of benefits but let's jump right in with the major bonus right from the start:
Fantasy Club Cricket integrates with the ECB's network of club cricket websites called Play-Cricket.
This is no small feat to have persuaded cricket's governing body for England and Wales to offer access to their API and data but it all encourages participation in its own way.
Happily, as a consequence, player points are updated automatically when teams submit their scorecards online.
This automates the bulk of the admin-side of what is meant to be a fun and time-efficient game.

In effect, the club scorers who entering their scorecards into play-cricket.com are inadvertently doing the legwork for fantasy cricket teams.
Fair warning, the Play-Cricket upgrade is an optional £12.99 for the year (for each league), discounted depending on what other bells-and whistles you choose to make life easier.
Speaking of which…
HASSLE-FREE ONLINE PAYMENT
Anyone who's ever organised fantasy cricket in the past – or anything that involves money collection for that matter – will testify it can be a long and weary chase to weed funds out of some.
With Fantasy Club Cricket, there is a team entry fee collection upgrade that ensures users can't set up a team until they've paid their fee.
There is a 15% processing fee taken off the total but for whoever organising the league, I imagine they'll be arguing strongly to snap that up.
It also works for all of the participants that there's no stress down the line between team-mates, just nice and simple by paying upfront, securely online.
Online every single day in all walks of life from getting your food shopping delivered when you want (those midnight slots are surprisingly cheap) to Amazon Prime when you need something AS SOON AS IS HUMANLY POSSIBLY – customisation and control just makes sense.
CUSTOMISATION COMFORTS
The trouble with being part of a network of teams, fantastical or otherwise, is that feeling you're just a collection of files sitting on a server somewhere in Grimsby or Guadeloupe.
If you opt for Fantasy Club Cricket, you have your own custom club theme to jazz up your online pavilion with your very own club colours and logo plus your own web address: yourclubname.fantasyclubcricket.co.uk.
Why does this matter? It's not about eye-candy for the administrator but to harness that sense of community and buy-in.
There's little point running a league with a single team, the bigger the better because it generates chat down the clubhouse and may even enhance performances out in the middle.
It's the fine details that actually matter a great deal to those who are enthralled by fantasy cricket.
You can tell time and again that this has been well thought through and it's no coincidence in the interview that the business has the advantage of appreciating the trials and tribulations of club cricket by virtue of playing and administering the game at grassroots down in Sussex.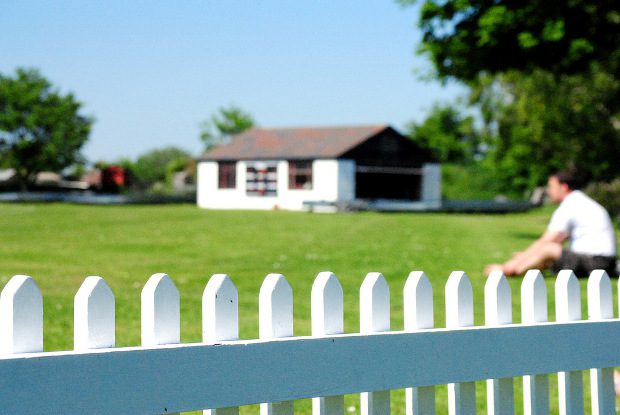 FUNDRAISING POTENTIAL
This is where gamification can turn to profit for any cricket club in the world and transforms fantasy cricket beyond a bit of a laugh to a very handy fundraising tool.
By charging say £10 for a team to enter, then cricket clubs can readily rack up the pounds to go towards running costs like kit or a pavilion fund while users get a season of statistical enjoyment and know they've directly helped their club too.
An alternative route could be a benevolent one by organising a charity league to support a cause close to a particular club's heart.
A key development at Fantasy Club Cricket has been asking the hundreds of clubs how to improve the system for 2017 and the really encouraging feedback has led to numerous tweaks and additions to make it even better.
You can cast your eye over all of the innovations ahead of the new outdoor season but one that stood out was total control over the points structure.
Being able to define how many points are awarded for each run, wicket, catch, run out or stumping together with the amount deducted for extra weekly transfers again returns to the theme of flexibility and choice.
WHAT DOES IT ALL COST?
The base cost to start off your own fantasy cricket league is £19.99 with each team that enters having six fantasy players – with the chance to boost that to the conventional eleven for £6.
The automatic points upgrade (Play-Cricket connection) costs £12 and the entry team collection (online payment of member teams sorted for you) is a 15% processing fee.
If you choose to buy both upgrades (Automatic Points Update & 11 Players Per Team) you'll pay just £32.99 instead of £37.99.
TRY THE DEMO
If the idea of weekly stats, unlimited players and transfers is tempting but you want to click round to get an idea of what you're buying first, that's been thought of too.
Just check out the demo online.
CLUB FEEDBACK
One of the cricket clubs using Fantasy Club Cricket is Bradford Premier League outfit Woodlands CC.
Richard Kosmala is the fantasy cricket league organiser there and recognises the way it's created some banter on the pitch and drawn the first team and seconds closer with both squads now more concerned about performances of the other:
"It's given good cause to abuse (with tongue firmly in my cheek) players who, say, are in your fantasy team and have got ducks or been smashed all over! Ex-players such as Pieter Swanepoel that have left are still involved with our fantasy league."
SET UP A LEAGUE WITH FANTASY CLUB CRICKET:
If this sounds like the kind of cost-effective thing your cricket club should be doing then you can go ahead and set up a league online to get up and running ahead of the cricket season.
Their website address is http://www.fantasyclubcricket.co.uk or, if you have any questions, email [email protected] or connect on social media.
Their Twitter handle is @FantClubCricket or you can 'like' the Fantasy Club Cricket Facebook page.
Have fun and may battle commence!
*This is a sponsored article on behalf of Fantasy Club Cricket – if the mood takes you, click to read Cricket Yorkshire's policy on sponsored content.**

Latest posts by John Fuller
(see all)