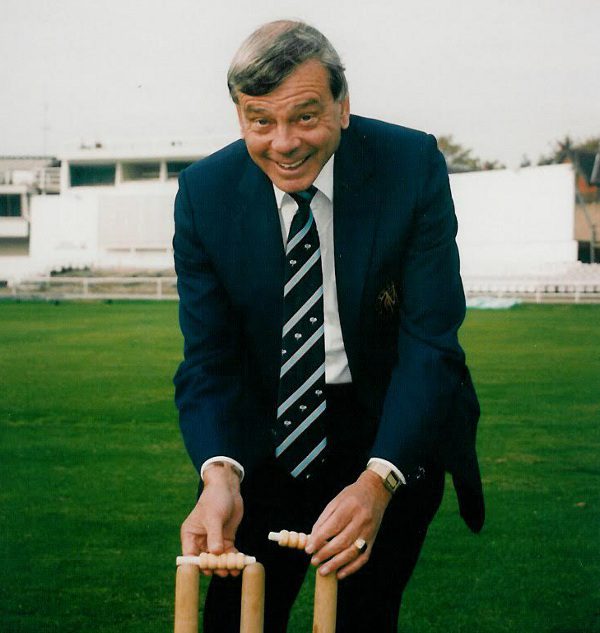 Harold "Dickie" Bird, he of the iconic white umpire's cap and mischievous humour wrapped in a broad Barnsley accent, has had many honours bestowed over the years from MBE and OBE to Yorkshire County Cricket Club President.
The latest focus on the charismatic octagenarian sees an exhibition entitled 'Dickie Bird: My Life in Cricket' in his home town at the Experience Barnsley Museum and Discovery Centre on Church Street – running from Saturday 18th February to Sunday 14th May.
Through a revealing interview with Natalie Murray, Collections Manager for Barnsley Arts, Museums and Archives Service, the journey emerges of why the exhibition came about; how on earth does Dickie's mountain of memorabilia get curated and what are the gems to look forward to?
Experience Barnsley, the visitor attraction in the Town Hall, only opened its doors in June 2013 and before its inception, there were discussions as to the scope and style of exhibitions that would be on display in the special changing exhibition gallery – one that came up early on was one dedicated to Dickie Bird because of his significance to the town:

"We were conscious we wanted to celebrate the achievements of Barnsley people and tell the stories that have made up Barnsley's history."



Natalie Murray, Collections Manager for Barnsley Arts, Museums and Archives Service
Dickie's inspirational story as a son of miner whose dedication to cricket and talents first took him into club cricket where he played for Barnsley alongside Michael Parkinson and Geoffrey Boycott before going on to represent Yorkshire and Leicestershire in county cricket.
However, it's Bird's long and distinguished career as an umpire from 1973 to 1996 to which a cricketing generation fondly associate him.
When I sat engrossed for hours and hours watching Test cricket live on the BBC in the Eighties, Dickie Bird's presence in the middle was as captivating as anything else.
Though lacking in height compared to the hulking figures of lithe fast bowlers like Joel Garner or Curtley Ambrose, Bird's authority as umpire was absolute and yet, there were often comical sideshows with him yelling at a spectator to move or having a joke with the players.
To return to this summer's Barnsley exhibition, Natalie began by sitting down with Dickie for a cup of tea and a chat about key moments in his life, what was important to him and the ideas began to take shape.
What followed was a period of research to tease out the strands of those stories.
We don't tend to think about how an exhibition is assembled but storytelling is at its heart followed by how to illustrate those tales through objects, photos, film or activities.
DICKIE BIRD AT HOME
A memorable moment in the project was visiting Dickie's home; 'a little bit like a museum' was Natalie's description, in that it's stuffed with sporting memorabilia; a range of which have been loaned for the duration of this exhibition.
You can imagine the photographs, medals, trophies and awards that have stacked up over the decades in the cottage Dickie has lived in since the 1960s and curiously, curation was more about what to pack in rather than leave out:
"A lot of this story is the sheer longevity of his career and the volume of medals and honours he has amassed so in a way, one of the key things is to include as many as possible."
Many of us will have heard the commonly reported stories like those tied to Dickie's fear of lateness, frequently turning up for Test matches hours before the gates were even open – but this exhibition promises plenty of previously-unseen material created especially, alongside Dickie's personal artefacts.
BBC Look North's Harry Gration has interviewed Dickie at Headingley for a film that is exclusive to the exhibition – this being part of the conundrum given cricket fans feel that they know Dickie Bird but equally want to come along and be surprised and delighted.
We can expect to marvel at objects relating to all phases of Dickie's life, before, during and after he hung up his white cap including his association with Wombwell Cricket Lovers Society where he is President along with items linked to Headingley and Lord's that bookended his umpiring career.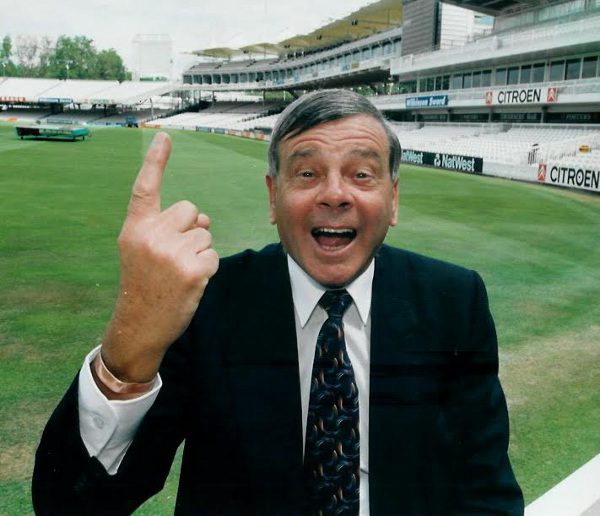 FAVOURITE ITEM OF THE EXHIBITION?
As a curator who admits to having limited knowledge of cricket, I'm curious what Natalie's favourite piece is and she's ready instantly with a laugh and a reverential answer – his umpire's bag with the name neatly inscribed.
Of course, we'll all gravitate to differing threads of the memorabilia and the exhibition at Experience Barnsley is not pitched at merely die-hard cricket fans.
Yet, through old photography, it will tip its hat to Dickie's time as a club cricketer with Barnsley CC (pictured above – bottom right) – a club that has seen Martyn Moxon, Darren Gough and Azeem Rafiq all pass through its ranks.
Thinking of photography for a moment, apparently there is also an image of Dickie Bird from his time coaching cricket out in Soweto where he tutored Ray, the father of Durham and England opener Keaton Jennings.
To cater for all ages and those who are blissfully ignorant on the rules of the game, there will be the MCC Laws of Cricket app to steer visitors through the potential minefield that is the LBW rule – and all the other laws with animations and video.
Not everyone knows the finer points of the Duckworth-Lewis Method or even what an umpire does for a dead ball.
So, there will be graphics on-site to outline the hand signals that Dickie Bird must have flourished tens of thousands of times during his 66 Tests and 69 one-day internationals.
FAMILY FUN ON SATURDAY 18th FEBRUARY – 10am to 3pm

Accessibility is vital as is encouraging children to feel part of this celebration so volunteers from local clubs, including Darfield and Worsbrough Bridge, will teach children the basics of cricket on the opening day.
It's a way to intersperse the viewing and learning with a more-hands-on chance to brush up on batting, catching and bowling.
**
Before the exhibition officially opens, I grab a word with Dickie to ask about his reaction to the exhibition and how he first got into umpiring?
With the dazzle of a showman, he promises "it's going to be tremendous because I've got so much gear! I've photographs, medals, invitations from the Queen…Prime Ministers…things like that which will interest everybody not only cricket fans."
It was former Middlesex bowler John Warr who suggested to Dickie that he considers a role in umpiring and his subsequent rise up through the ranks to the county circuit and then Test panel was meteoric.
As for attributes for anyone considering umpiring, Dickie's advice is:
"Be honest…make your decisions as you see them. You'll make mistakes…but forget about it as it's the next ball and above all, enjoy it!"

Dickie Bird, OBE.
Here's the full interview with Dickie discussing his start in umpiring and comparing his umpiring days to today's technology dominated landscape:
**
A warm Barnsley welcome to all those curious about Dickie Bird's life is the promise for 'Dickie Bird – My Life in Cricket' and if you can make it to the Town Hall over the next three months to take in the exhibition, you're in for a treat.
Dickie Bird – My Life in Cricket is free entry and can be seen from Saturday 18th February to Sunday 14th May at Experience Barnsley.
http://www.experience-barnsley.com/dickie-bird-my-life-in-cricket
You can keep up-to-date via social media too – tweet the team at @EBMuseum or add your comment on the Experience Barnsley Facebook page.
*This is a sponsored article on behalf of Experience Barnsley – if the mood takes you, click to read Cricket Yorkshire's policy on sponsored content.**
**Thanks to Mick Pope for his archive of images of Dickie Bird generously offered for this article. Mick is Honorary Secretary at Wombwell Cricket Lovers Society.
Latest posts by John Fuller
(see all)