You know the drill. You have an article in your head and it just won't go away. It probably won't melt the internet or net you a million pounds but it just sits there and refuses to budge.
Well, this is it. Left-field, a bit of fun and three ideas for cricket thrown in for good measure! If you like it, please share it!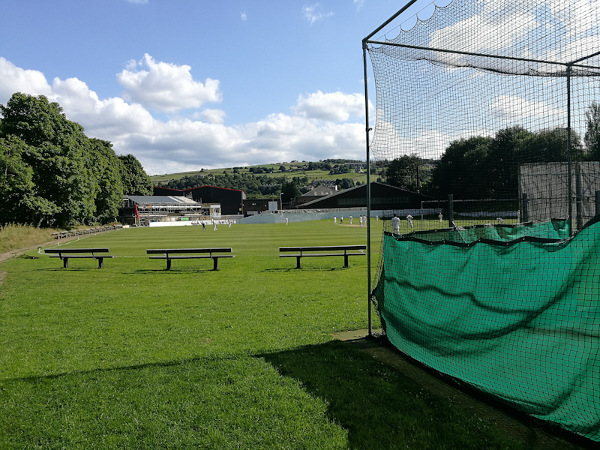 Cricket Club Twinning Scheme
If you haven't heard of Toilet Twinning, it helps families living in poverty with clean water, basic sanitation and education around hygiene.
It got me thinking that there could be a cricket version of this to offer support where it's needed.
How many cricket clubs would like to twin with another?
It could be a donation to support clothing, coaching, facilities or equipment.

Of course, there are already impressive charities out there such as Cricket Without Boundaries who grow the game and encourage health messaging and social change.
Much like the Toilet Twinning concept, with my idea, a cricket club would get a certificate with a picture of their twinned club.
Down the line, you could encourage a partnership between the two linked clubs with players and coaches going between the two.
Towns are twinned, toilets are twinned, Arnold Schwarzenegger and Danny DeVito are twinned – why not cricket clubs?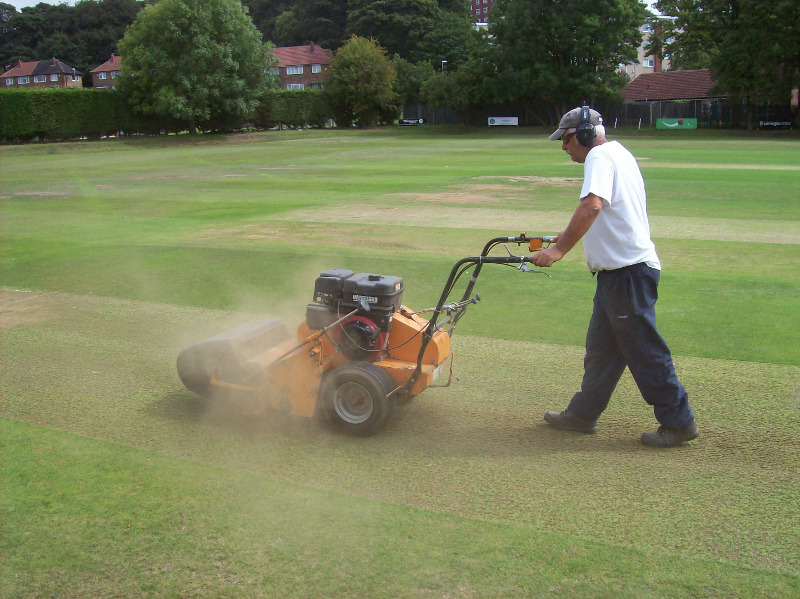 Cricket Mower Loan Scheme
If there's one thing I've seen time and time again across grassroots cricket, it would have to be the knackered mower.
Held together by grease, rust and goodwill, allied with hundreds of hours from the groundsman, these things deserve their own museum. Thinking about it, people might actually pay to go see that.
The reason that cricket clubs are often lagging behind in the grass manicuring equipment stakes is cost.
While there have been grants for everything from broadband to sightscreens, I don't recall seeing much assistance for buying a new Mega 3000 Grass Muncher.
One solution would be a cricket mower loan scheme where clubs don't have to invest in the full purchase of a mower.
They'd loan it for short periods and it could be shared with local clubs.
Yes, there's the issue that groundsmen all work on their beloved pasture at different times of the day and week but no problem is insurmountable.
Some of these industrial mowers also weigh about as much as a tank so you might have to drive an articulated lorry to transport them but I'm sure someone will have one.
On a semi-serious note, I've been to hundreds of cricket clubs and some have crappy mowers that belong in an episode of Scrapheap Challenge or Time Team.
It's time to change that.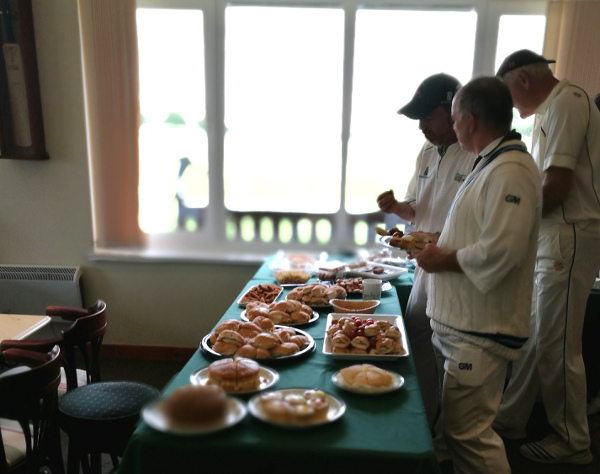 Cricket Teas Delivery Service
So, we arrive at my specialist subject. The one I would absolutely smash out of the park, if I were invited onto Not-Remotely-A-Celebrity Mastermind.
We all know that cricket teas vary enormously at clubs. Some do it begrudgingly with a player pegging it to Morrisons to raid the bargain bins.
Others (and I miraculously gravitate to these) bake cakes that are majestic works of art.
They wheel out warm sausage rolls that demand you balance as many as possible like an edible game of Jenga.
So, why a cricket tea delivery service?
Well, it might free up volunteers' time (if they don't want to bake all week), improve the overall quality of cricket teas in your league and crucially, support local businesses.
If your cricket club has won 'Best Cricket Tea of the Decade' since Fred Trueman was in shorts, nothing to see here, as you were.
But, for those clubs who don't want to do it or haven't got the volunteering oomph then this is an alternative.
It could be a regional service that works with bakeries and food outlets in villages and towns across Yorkshire, Cornwall or Surrey.
Yes, there's a cost. My answer? How important is a cricket tea to a day's cricket experience? 
Survey your members and visitors; I think you'll find it ranks about as highly as not getting a duff LBW shout in the first over of the match.
In the climate we're currently in with coronavirus, alleviating risk is at the forefront of people's minds so bringing cricket teas on-site might be a required solution.
But, let's not end on a solemn note. Cricket teas are the engine room of the grassroots cricket movement.
This very cricket website would be 30% smaller without them for a start.
Is there anyone out there who wants to service cricket clubs' culinary needs?
What do you think of my ideas? Got any of your own?
So…that's it from me. I hope you've enjoyed this daft article. I've wanted to write it for ages and it was therapeutic to unleash on the keyboard.
Leave a comment below or get in touch on Cricket Yorkshire's Twitter or Facebook channels.
Latest posts by John Fuller
(see all)