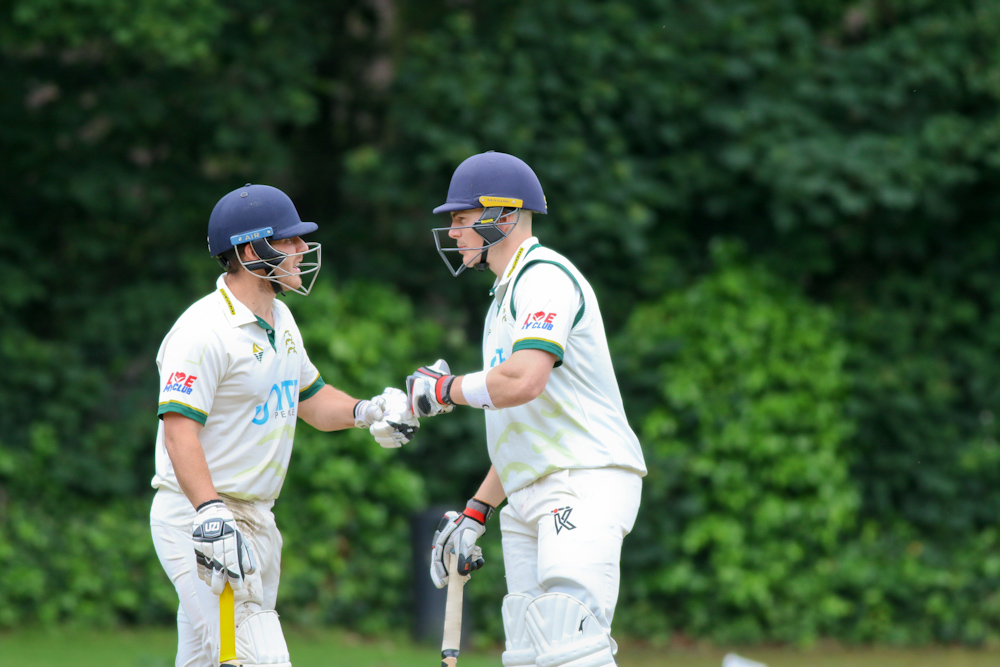 To visit New Farnley Cricket Club, a tree-lined slab of peaceful greenery to the West of Leeds, you wouldn't know you're at the forefront of technology in club cricket.
They are the first Bradford League club to be cricket streaming all of their home fixtures for the 2019 season, making them available live and recorded on YouTube, with the help of MyActionReplay.
With our insatiable consumption of online content on phones and tablets, this is a perfect fit for our habits. There are advantages for club, players and supporters and I'll dig into benefits and cost.
For any other clubs who like the idea of getting their own matches live streamed, it's worth note how a club went from first conversation to seeing their games watched from around the world.
Standing out from the crowd

For that, I caught up with Chris Sowden, New Farnley's 2nd XI skipper and someone instrumental in making this all happen.
It came up in a committee meeting as a way to publicise the club and enable those who couldn't make it to the Barry Jackson ground to still keep up-to-date with the action.
For Chris, offering live streaming is a unique selling point that distinguishes the club: "We thought that if leagues were looking for a ground to host representative games or cup finals, we've got something slightly different to other grounds."

Compatible with Total Cricket Scorer
The Bristol-based technology company MyActionReplay has been ahead of the curve in rolling out live streaming capability to counties such as Somerset and Yorkshire in the past, as well as clubs and schools:
"Barnaby (at MyActionReplay) was very accommodating. They had installed live streaming at other cricket grounds and it fit the bill perfectly. It also integrates with the scoring programme the Bradford League (and many others) use, Total Cricket Scorer."
During the process, Chris was supported by the team at MyActionReplay who were on hand with advice and technical expertise so New Farnley's cricket streaming was just as they wanted it.
Deciding the position of the camera is a key consideration and New Farnley were keen to have it behind the bowler's arm for the best view.
So, they opted to attach one on top of their tall white wall of sightscreens, picked up from Yorkshire County Cricket Club, and move it, depending on which strip of the square is in use.
Once all the equipment is set up, a cricket club can live stream all their games and compile a highlights package or share clips of wickets on social media very easily.
With the scorers at @NewFarnleyCC. Signs of old school vs tech. Room for both of course. Paper vs laptop. Pork pie vs Pringles! pic.twitter.com/ZMmkSwqsu7

— Cricket Yorkshire (@cricketyorks) June 15, 2019
Easy for scorers

With MyActionReplay, it creates all the highlights automatically. Ellie, New Farnley's scorer, showed me how it works during the firsts match with Cleckheaton.
Once the app is loaded onto the laptop and connected before play, it requires no other input from her at all.
If she logs a 4 in Total Cricket Scorer, the MyActionReplay software will automatically bookmark a 20-second video segment and create a highlight of the batsman hitting the four.
The same is done with wickets or sixes so teams and individuals can (and do) pore over their performances for entertainment or scrutiny.
The integral part of the solution is the My Action Replay hub that connects to the camera. This clever bit of kit is always on and requires no setup. It can connect to lots of different scoring solutions – including CricHQ, TCS and the ECB desktop tool that provides a TCS output.
My Action Replay have even now released a simple companion app for games that you are not doing full electronic scoring on. The whole premise is to make the most of the installed camera and show as many games as possible. Other solutions always require a powerful laptop to be present.

How interested are players in seeing their footage?

The short answer is: they love it, who wouldn't?! It's technology used by professionals brought to the recreational game. It can be used by any club of any standard.
For Chris Sowden, it has generated a whole new dimension after a match is done and dusted:
"Our (New Farnley) players are going home and watching almost the full game on YouTube on a Saturday night! It's also good for analysing: seeing how did I get out? Lads like to see what they've done, hitting sixes and getting wickets."
On the MyActionReplay website, it is possible to filter video content by team and player name to see all the moments you were personally involved in during the day, whether batting or bowling.
Whilst the players can get all of their replays via myactionreplay.com, authorised users at the clubs are able to use the online MAR 'studio' in order to get enhanced 'power' access to create clip compilations and post to social media all with the click of a button.
This is the exact same solution that the county clubs have been using to post replays to social that have become so popular and MyActionReplay has been a leader in this particular field.
Coaching credentials
Paul Hutchison is New Farnley's Coach (as well as working with Essex County Cricket Club) and uses the video analysis to show players tweaks to their game in terms of technique. Or, in one case, just an off-stump guard to a particular bowler that would minimise the risk of LBW.
The above clip is 17-year-old spinner Sam Barraclough dismissing Yorkshire batsman Harry Brook, playing for Bradford & Bingley.
Many of us learn best visually and it is easier to grasp a subtle body movement like a head position for batting or bowling by watching a few balls. It can empower players to become better but also be used by coaches to explain ideas to seniors and juniors.
The MyActionReplay social channels also do a weekly breakdown of a moment captured in club cricket to analyse and discuss. Or in this case, just have a laugh!
Winton 3rds breaking bats v @burycc 3rds in #GMCL Cup @santos_2517 @MyActionReplay pic.twitter.com/U5yHrPoMcr

— Winton Cricket (@WintonCricket) June 16, 2019
Going viral
What live streaming neatly achieves is a source of entertainment, allied with regular insights for player improvement.
In the case of New Farnley, the bowling of Mark Lawson was highlighted by former New Zealand international Grant Elliott on Twitter, after My Action Replay had done a breakdown in their online studio.
Ball before. Lovely drift, dip and sharp movement from an almost perfect leg spin delivery that just misses everything. pic.twitter.com/AVOl8ZgVjM

— My Action Replay (@MyActionReplay) May 19, 2019
Analysing Cost

There is an initial outlay for a cricket club in buying the equipment and setting it up but it requires minimal maintenance.
The truth is it will be too expensive for some clubs but many out there could fund cricket streaming, if persuaded by its advantages.
Buying the camera and router equipment will cost a club in the region of £1,000 with an ongoing £30 a month licence fee. If your club is interested, get in touch this season!
It is undeniably the case that this can improve participation and interest in your club which would help with grant applications.
Through their YouTube channel, New Farnley can say exactly how many people watch the footage and with plans for a broadcast partner with their logo top right, there's a prime spot for an advertiser.
By mid-June, New Farnley had almost 35,000 minutes of their cricket watched this season (which equates to around 600 hours) so sponsorship potential is massive. Furthermore, clips of wickets or highlights could be tweeted with companies tagged in.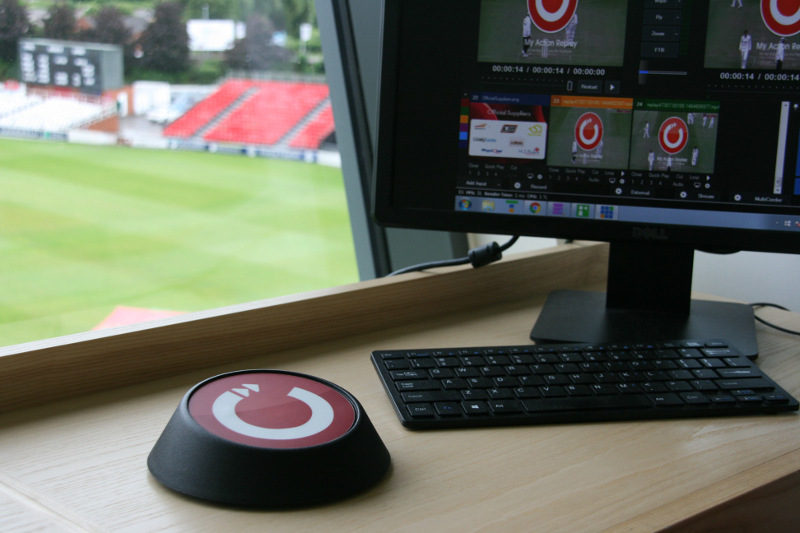 Interested? Talk to My Action Replay

I think cricket clubs should be open to what cricket streaming can achieve for them. The games are recorded for future viewing and club cricket broadcast online neatly achieves both a source of entertainment and useful promotion, allied with regular insights for player improvement.

Visit My Action Replay via myactionreplay.com to see video clips from counties, clubs and schools and contact them on 0845 838 7427 or email Sam with any questions.
Follow @MyAction on Twitter or Like the MyActionReplay Facebook page for updates and to see how other cricket clubs use cricket streaming.
**This is a sponsored article for My Action Replay Ltd – if the mood takes you, click to read Cricket Yorkshire's policy on sponsored content**
Latest posts by John Fuller
(see all)