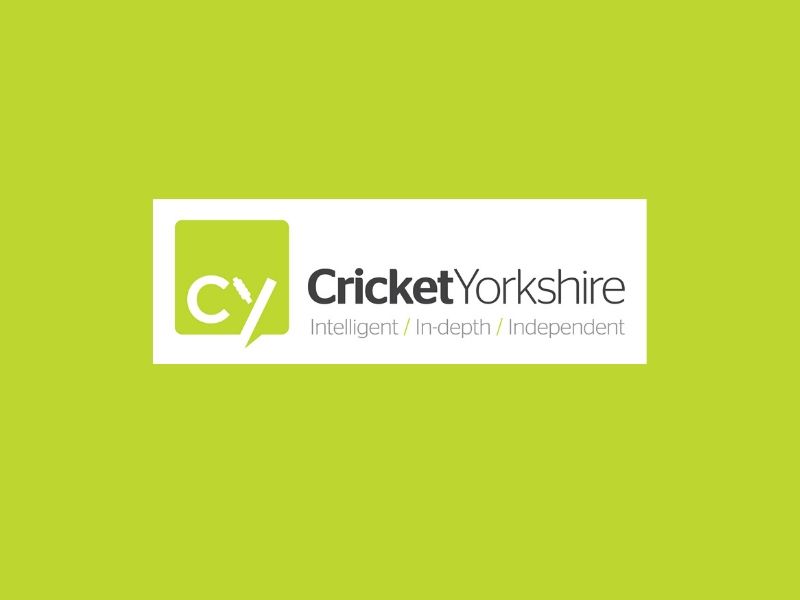 It's official, we have hit the pause button on grassroots cricket. The ECB has issued a statement on the recreational game in light of the developing COVID-19 situation.
They are recommending that all forms of recreational cricket are for now suspended. This extends to training, pre-season friendlies and any associated cricket activity.
As you'd expect, there is no specific timeline mentioned for its return but there will be further updates as the situation evolves.
This is a period of enormous upheaval and uncertainty for all of us. The impact on cricket reflects the wider concerns about our health, wellbeing and the many ways this may affect our lives.
As a cricket writer, I see my role as vital in the coming months to share information and continue to highlight all of Yorkshire cricket.
Purely in a cricket context, the impact on volunteer-led clubs and leagues will be considerable.
The fact that there is no cricket for perhaps many months doesn't mean that cricketyorkshire.com slows or stops.
Quite the opposite. I will seek out the stories, endeavour to support and would welcome writers on the website for a variety of viewpoints.
If you want to connect on social media, I'm @cricketyorks on Twitter and there is a Cricket Yorkshire Facebook page.
The Yorkshire Cricket Board wanted me to share their update with you all. Do have a read below and keep in touch.
best wishes, John.
Here's a message from Andrew Watson, Managing Director of the Yorkshire Cricket Board about COVID-19 and the Yorkshire Cricket Network:
Hi Everyone,
Following the Government's latest advice around social distancing, it is with sadness that we support ECB's decision that all forms of recreational cricket are for now suspended. We are indeed in unprecedented times at the moment and Government advice is changing /updated rapidly every day.
There has been nothing like this for over a century and we are in unchartered waters, so we do have to keep ourselves safe.
Sport and cricket in particular, plays an absolutely vital role in the nation's mental and physical wellbeing and it helps people find meaning where there is fear and uncertainty, so one of our goals in the coming weeks will be to explore ways that we can support some levels of physical activity in communities – particularly at junior levels.
Using our cricket community to support others could be one of the most important services we can offer during the difficult next few months and our staff will be on hand to help.
It will be critical that any decisions ECB do make are medically-led and we will all continue to work under Government guidelines together with ECB.
We understand that countless hours of work from thousands of volunteers have already gone into getting ready for the 2020 season and we know how disappointing this will be. We are thankful for the huge role that volunteers play in local cricket, to ensure the game remains at the heart of our communities.
We know that you and your clubs, leagues and Associations can play an important role in bringing communities together once we get past this period of time.
The Yorkshire Cricket Board staff (Heads of Region, Club & Community Development Managers, CCOs and our Ops Team) will help and support you all the way. You are definitely not alone in this and we shall be all working together to support you all.
We shall continue to support all recreational cricket collectively the best way we possibly can, whilst ultimately supporting and keeping everyone safe. Please contact your local Head of Region or your local CCDM.
Finally, I wish to sincerely thank you for your commitment, time and indeed patience at this worrying time.
Kind regards, Andrew
Latest posts by John Fuller
(see all)