Aden Biddle explores the routine of indoor cricket nets during winter and the many dimensions to encouraging all types of player, managing cost and getting the most out of practice.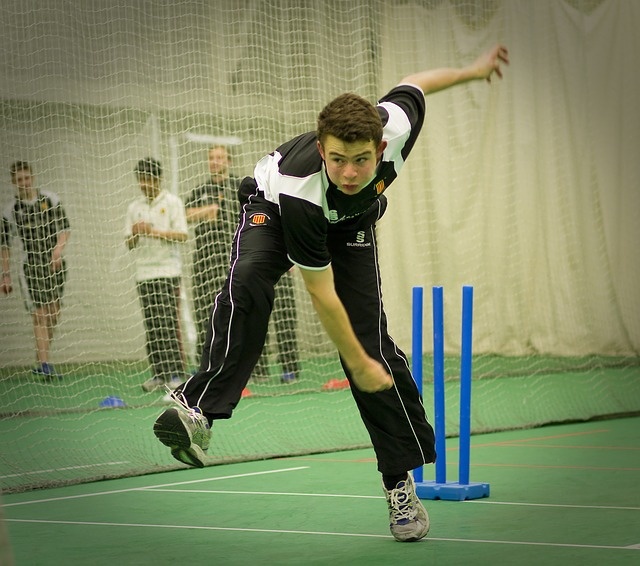 We're into a new year and many of the county's amateur cricketers are facing the same situation. The overindulgence of the Christmas period might be a faded memory but how's your fitness and physique?
As you sit on the sofa cradling your winter paunch like a newborn, one thing can be a motivator: "It will be cricket nets soon!"
At this point, you've forgotten the aches and pains, the idea of digging your kit out and doing some batting and bowling is enough to get out of the house and down to a club's net sessions. 
It being February, many clubs will already be hard at work indoors while others have yet to rekindle that famed cricketing institution.
In my experience, winter nets have always been a point of debate amongst clubs. There are those that love them, those that come but don't get much out of it and those who hate indoor nets and never turn up – despite being an outdoor season regular.
So what are indoor nets really for? How does your club schedule them during the winter to help as many as possible?
Tackling attendance
I have played for clubs of differing sizes and standards and all of which have toyed with the question of how many lanes to snap up.
In Sheffield, the bigger clubs (with more than three teams) tend to book an entire hall devoting the time to both senior and junior training. 
There might be some cost-saving in a group booking and it helps integrate younger players with senior players. 
The Third and Fourth team skippers can cast their eye over the talent coming through the junior system and hope they don't get poached by the Seconds or Firsts too soon! 
There is always the threat that cricket nets can become costly if attendance is low. Conversely, it can be tricky to find space as there's plenty of competition between clubs for facilities at this busy, pre-season time.
Overall, exclusive use of an entire hall is preferable, but one idea I have explored recently is the possibility of netting with a smaller club or sub-letting a lane to ensure that attendance is enough to cover the cost. 
I once played for a 4-team club who had nets at a school where you could only book the entire hall giving space to net, use the bowling machine and do some fielding. 
A good way of spreading the cost was to sub-let a lane to a much smaller club who only needed one lane. This was a good arrangement for both clubs helping to reduce the risk for the larger club, while allowing the smaller club to have access to facilities they would never be able to afford, given their lack of players. 
Just because you net with a team over the winter, it doesn't mean you are obliged to play with them in the summer, I play in a friendly league – so why not share?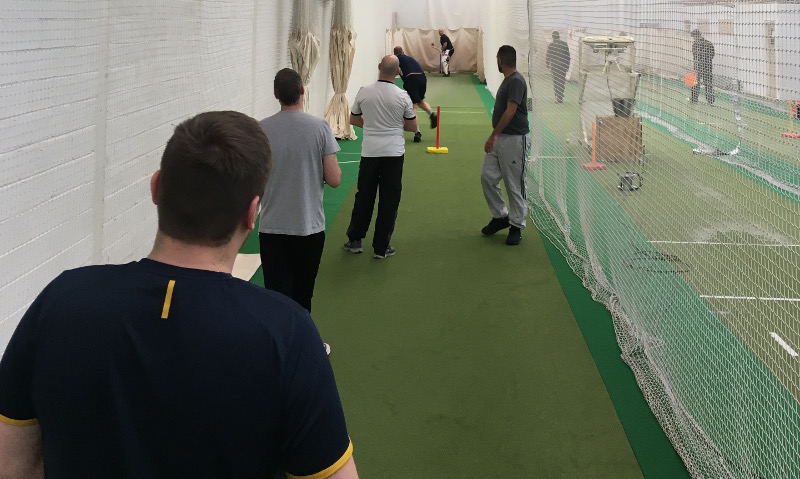 Sharing nets with other clubs or teams
The sharing of nets means if you play for a small club, you have a chance to get better practice as renting one lane might mean there are only 1-2 people worth bowling at some weeks or two bowlers worth facing for a batter. 
Something worth considering this winter maybe? 
My younger brother plays in the Shropshire League, and one initiative there has been to have an open net session (run by the Cow Corner Podcast) where anyone from any team in the league can come.
This has the added bonus of improving relations between clubs and players, promoting a more friendly atmosphere in games.
What do you actually want to get out of practice? This is a perennial question for cricketers of all ages and backgrounds. 
Some of us have a particular cricketing discipline we want to perfect, while others just want to have a runout and meet their mates they haven't spoken to since the end of season. 
They want to improve and get the release of endorphins from smashing the ball out of the middle of the bat or sending one of those blue plastic stumps cartwheeling which can't be matched through normal gym/run/cycle-style exercise.
Whenever it is, the optimism around that first training session is contagious. Everyone has been looking forward to it for ages, is gunning to bump up that Play-Cricket average and can't wait to get stuck in.
Clubs at all levels should not get sucked into the notion that people don't want to train or practice. They do, it just needs to be not too far away, cheaper than 5-a-side football and the facilities are good. 
This is shown in the rise in popularity of 1-to-1 coaching sessions for adults (not just juniors) who are using professional coaching services to improve their lower league club performances. It just has to be meaningful practice.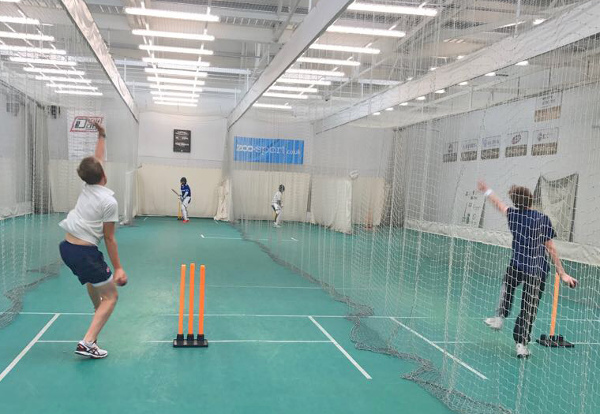 Segregation/inclusivity
Another perennial question surrounds indoor nets, especially as smaller clubs die off and larger clubs hoover up players to create a 4th, 5th or even a 6th team. 
First Eleven players don't want to face people bowling into the side netting, while casual players don't want to face a first-teamer charging in bowling bouncers off 19 yards; it is a fine balance. 
At more serious clubs, where professional coaches are watching the best players bat, they want them to face all the best bowling. Nonetheless, everyone pays the same to be there and should have an equal opportunity to improve their skills, even if it's in Division 10.
A few cricket basics enabling an inept but enthusiastic 20 not out in the Fifth XI is just as important to the individual than your best player getting 100 in the 1st team. 
Adults who play in lower teams/divisions are vital to clubs. They are the ones who are there on matchdays supporting your 13/14-year-old county player get their first adult half century. Or at smaller clubs, they are the ones providing challenging opposition to young players in your 4th team. 
I can't claim to have the answer but I would encourage clubs to make sure everyone gets something out of winter nets, no matter what their ability. One possible solution could be having two separate training sessions – but not excluding anyone from turning up from either one. 
Emphasising a performance/development focus session and a more fun low key session to try to spread the opportunities to bat and bowl.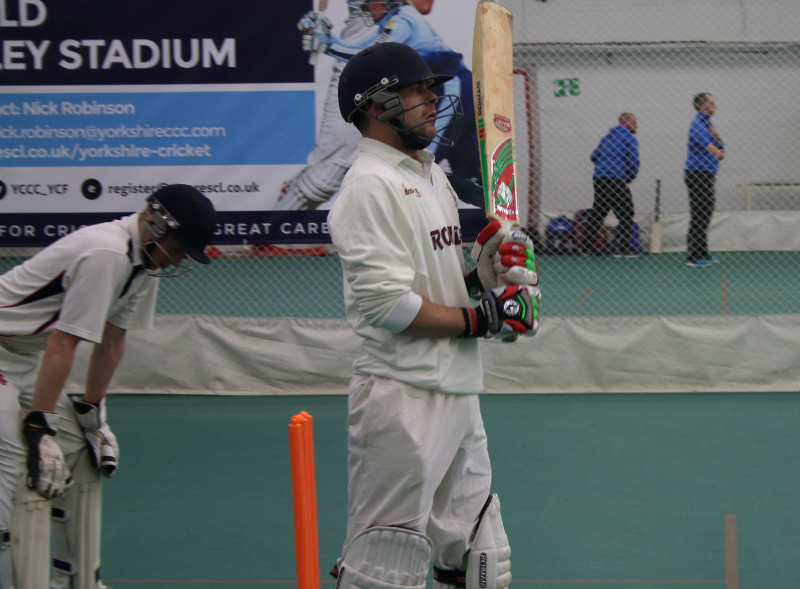 Swap indoor nets for indoor cricket
Indoor cricket can be a useful alternative to indoor nets. I personally play indoor cricket in Sheffield from September to December but the league stops with the new year which is somewhat of a disappointment. 
Indoor cricket provides a winter cricket experience with an edge of competition. There is one practical blocker to indoor cricket: it can only accommodate 12 people at one time (6 each side) and requires an entire sports hall. 
I would prefer if leagues went all winter but I also respect that this doesn't suit everyone, no matter what their outdoor ability might be. It can also promote some bad technical habits. 
In my league, these are primarily bowling too short and not leaving the ball outside off stump and playing with half a bat to get it into the corner. 
I know some players have complained about having to get these out of their game when the summer starts.
Finally, we should mention facilities and surfaces, something many club cricketers talk about during the winter: "This is nothing like what we play on outside…so, what's the point?"
I have found there never seems to be an in-between when it comes to net surfaces. Either I run in like Dale Steyn with the ball flying through or the ball sponges into a very forgiving gym surface and for two hours, batsmen smash me into the side netting or back over my head. 
As a career non-batsman, I would welcome some thoughts on this from players and coaches alike.
How do spin bowlers treat indoor nets who, in my experience, seem to either rag it square making batsmen look silly, or spend three months getting smashed back over their head into the cue of awaiting bowlers?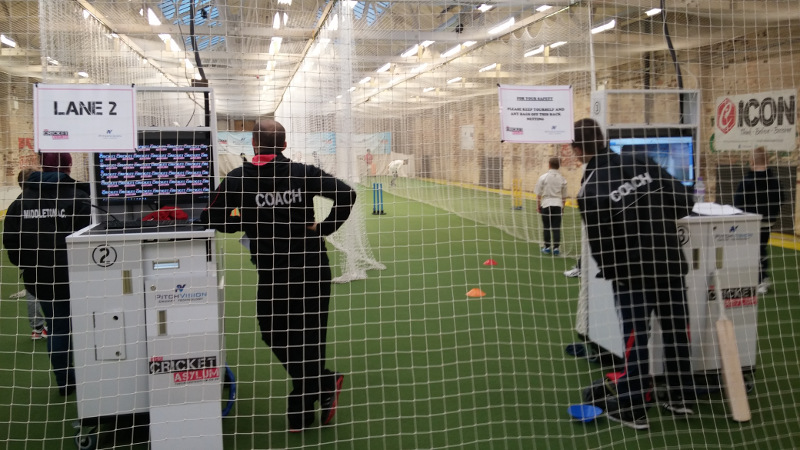 Specialist cricket centres
The location of indoor nets tends to be school sports halls or leisure centres. Those clubs lucky enough to be located near a county ground, regional cricket centre or university may find alternative, more modern facilities. 
In recent years, there seems to be a new kid on the block in the shape of the self-made, local cricket centre! 
We have a prime example in Sheffield of a former industrial unit right in the heart of the steel industry part of town, where some entrepreneuring local cricketers made three indoor net lanes (yes, the shutter still rattles and we once saw snow coming from the roof during the Beast from the East).
However, the beauty of these locations is that they are just for cricket, and run by cricket people who have a self-interest in maintaining the facilities.
A Gordan Brittas wannabe isn't double-booking you with badminton and you don't waste 10 minutes of your precious hour rolling out mats or securing nets. 
Examples across West Yorkshire include Cricket Asylum over in Sowerby Bridge with its PitchVision technology and Yorkshire Cricket Centre at Headingley with ProCoach offering their expertise.
Local teams and cricketers will know their cricketing HQ but it's worth flagging up so a mention too for Stumps at Thornes Lane Wharf on the Southern fringe of Wakefield. There will be others across the region like Lawnswood Cricket School at Tadcaster, started by Johnny Lawrence back in 1981.
If you are not a normal net attendee then why not give it a go? At £3-4 a time, it's still much cheaper than a membership at that gym you never go to.
Thanks to Aden for that detailed look at the issues around training indoors, you can catch him on Twitter as @aidybidd.
Have your say and leave a comment below!
Over to you…What did you think of the article? What's your experience of indoor nets? Leave a comment below…
You can link up with Cricket Yorkshire by Liking our Cricket Yorkshire Facebook page or following @cricketyorks on Twitter.
Thought this was a good article? Subscribe to our newsletter for competitions, exclusive news and the latest from CYHQ!
Latest posts by Cricket Yorkshire
(see all)