I recently caught up with Kirkstall Educational Cricket Club's groundsman of many years, David Hodgson, to get a feel for what life has been like at cricket grounds.
Coronavirus has prevented club cricket across the country and seen us indoors for months.
As an earlier Cricket Yorkshire feature showed, groundsmen like Hodgy have continued to care for their cricket grounds so they're ready whenever we get back underway.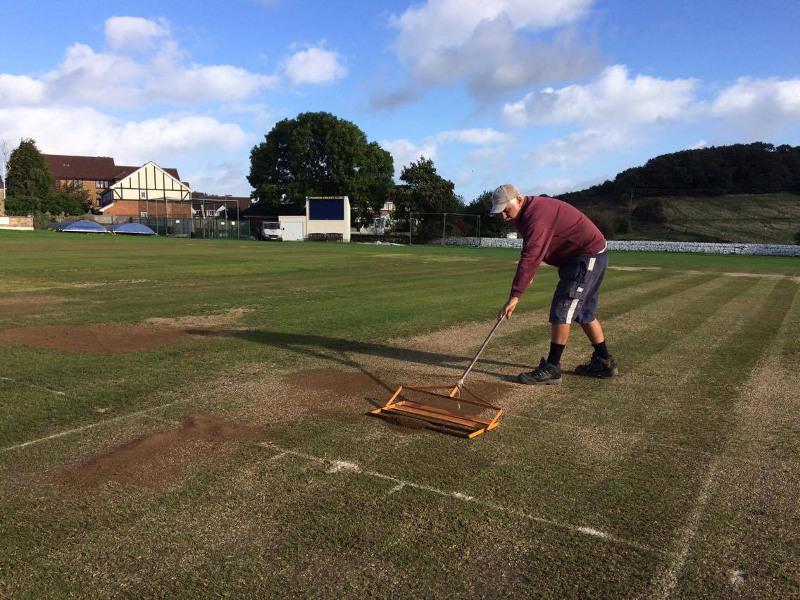 What's your typical routine at the moment as groundsman for KECC?
I would normally spend three days at the ground…maybe Monday, Wednesday and Friday but last week I spent five.
A day may be comprised of cutting and verti-cutting the square and watering. It takes four hours for my walking sprinkler to travel the length of a pitch watering four pitches in that time (well, that's in normal times…at present with lower-than-normal water pressure, it's taking anything up to six hours!)
In this time when there are no cricket pitches being raked out for play, the verti-cutting is a very important operation to clean out horizontal growth and dead vegetation. This spring, we moved from exceptionally wet to exceptionally dry conditions very quickly.
May has been really dry and sunny so watering has been a must (I totally understand that water cost money in a time when Club income is almost zero) however to ensure the square is ready and safe for cricket, it is essential.
A weekly task is cutting the outfield. I try whenever possible to do it with my 36-inch Mastiff and to double cut it – that is to cut twice – once then at right angles to the first (to give the chequered effect).
This task takes five hours, which includes boxing the clipping off and tipping at the far end of the ground.
In between the routine work, I have had to clear all the moss and weeds from our two artificial net areas by spraying the weeds and moss and power brushing then marking out. We opened one of them up for use last week.
As yet the peripheral grass has not been mown this springtime. Stewart Levitt (my hard-working helper) has been itching to come and help but with me being 70 and having an underlying illness, I didn't want anyone handling my machinery.
I feel bad about asking him not to come but maybe very soon I will feel a bit more confident, if we keep to social distancing and cleaning machinery after use.
Editor's Note: This is a picture of Hodgy(right) from another year!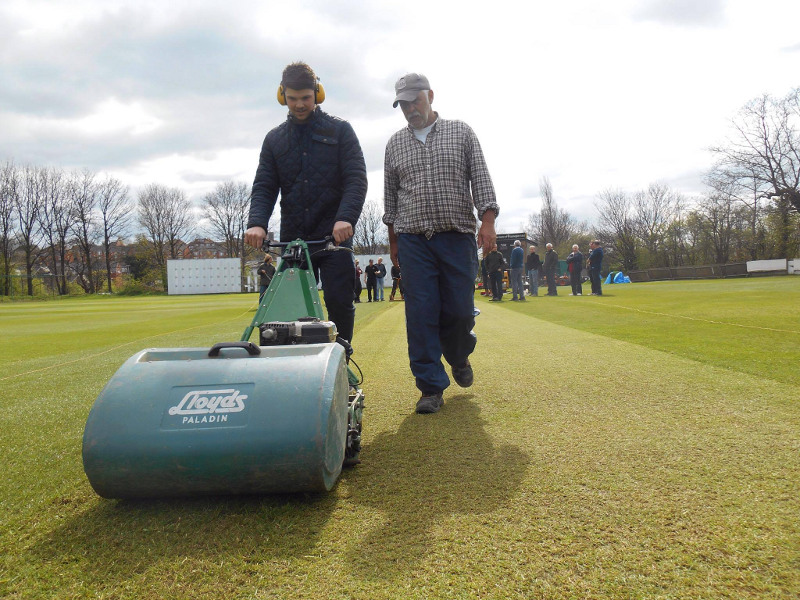 How do you feel about the delay to recreational cricket to August? Particularly as you're keeping a cricket ground ready you know won't be used until at least then?
It is very disappointing that we have no cricket. The part that has been especially cruel is that it has been the best springtime I can remember for a very long time weather-wise.
As a groundsman, you work hard all year round to produce the best surface you can to play cricket on. This season is so very different as we are not getting to see the fruits of our labour.
Have we improved bounce? Is it consistent? Has it got good carry? Is it well presented? Is it too dry? Is there too much moisture in it? Is it taking spin? Is it too green. etc,etc.
I never ever thought I would say these words and certainly not write them but 'cricket is only a game.'
I know I know…I am a Yorkshire man who has played cricket in five decades and been heavily involved in Groundsmanship since the 1980s but lives are at risk and being lost, so we must all do what we need to so we can get through these difficult times.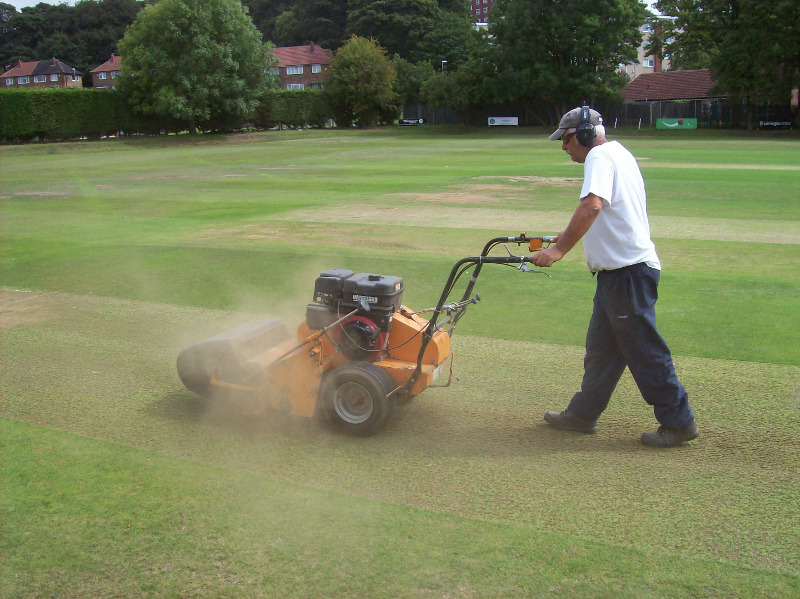 How would you feel if club cricket was pushed into October?
It would be good, no brilliant, if we could get some meaningful cricket this season. If we were to get a start at the beginning of August, that would be good…even if that means playing till the end of September, that's fine.
The thing that needs understanding is this…
Lots of clubs in the county rely on groundsmen contractors like myself, Jonathan Smith and Iain Bullock to do their autumn renovations.
Playing to the end of September leaves a very short time to complete renovations which may well have an impact on the quality of pitches in 2021. Especially if we have a wet autumn. It's important everyone realises this.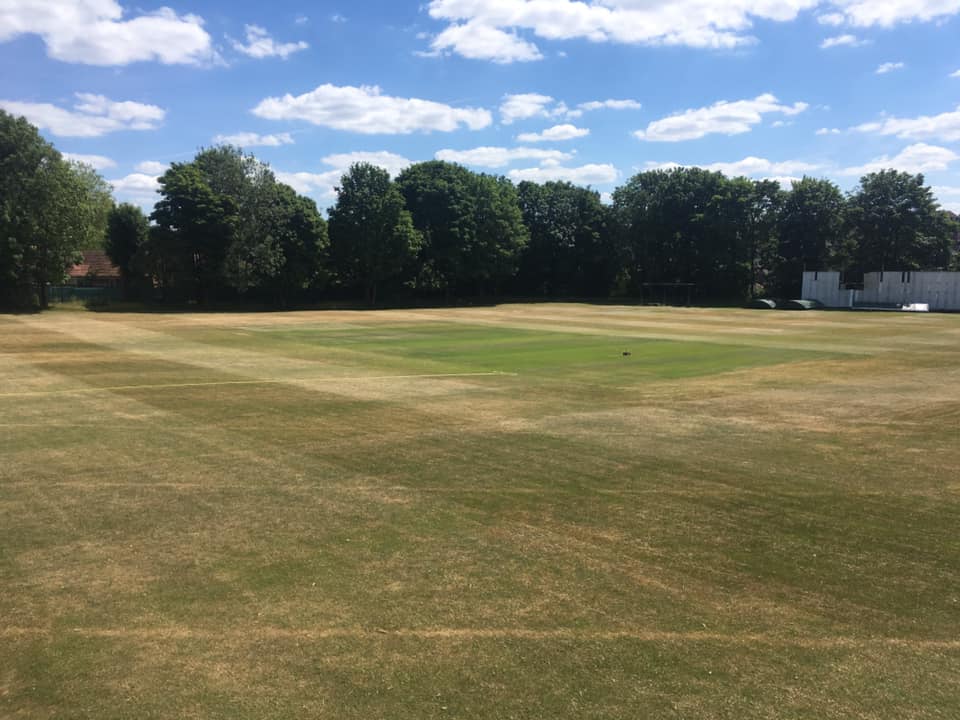 Was this article of interest? Stay in Touch!
Thanks to Hodgy for giving us all a flavour of the work it takes to make Kirkstall Educational Cricket Club more manicured than Centre Court at Wimbledon.
Judging by how parched the outfield and square look, he's probably praying for more rain about now.
For resources on groundsmanship, visit the ECB's Essential Guide to Cricket Groundsmanship.
For other cricket grounds articles, there's these from Cricket Yorkshire:
What do Bradford Cricket League Grounds look like from the air?
Meet the cricket groundsman at Bradford Park Avenue
You can also sign up for the Cricket Yorkshire Newsletter and get the free download: '6 Ways to Get Your Cricket While The Season's On Pause'.
You'll get inside news from CYHQ, partner offers and exclusive competitions.
Latest posts by John Fuller
(see all)