For fans of the Bradford Cricket League, the Bradford Premier League 2020 season officially begins on Saturday 25 July.
After the uncertain and incredibly tough few months for the country and club cricket, it is a relief to focus on players again.
Of course, due to Covid-19, we are starting the Yorkshire cricket season not in mid-April but mid-July.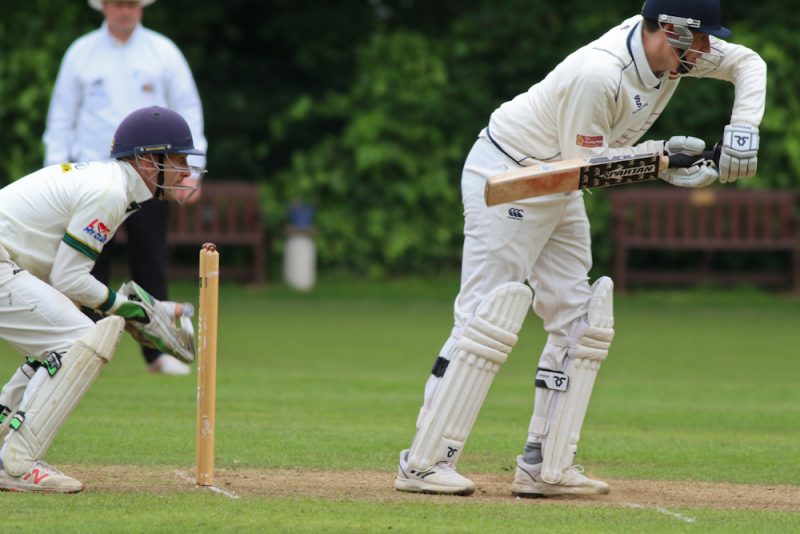 As a consequence, formats such as the conventional Bradford League cricket programme have gone out of the window. Forget promotion and relegation.
Instead, re-calibrate to Government-approved, adapted gameplay for all recreational cricket in Yorkshire.
I do this article annually to give you all a snapshot of which teams are in Yorkshire Premier League cricket and who has moved clubs?
This year, I've split it into separate articles and you can read about the Yorkshire Premier League North or Yorkshire Premier League South too.
It is all change. The UK-based club cricketers are presumably now able to turn out for their new clubs in whatever formats transpire in the coming months. But, overseas player signings have been scuppered by the fallout from the global pandemic. 
Some might be able to make it over to the UK (or be based here already) but don't count on it. One example being Morley's Bangladeshi top-order batsman and off-spinner Pinak Ghosh from Chittagong who's not able to come.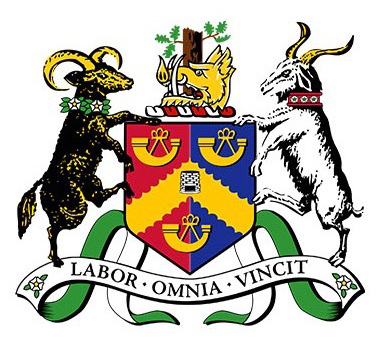 BRADFORD PREMIER LEAGUE: 
East: Batley, Hanging Heaton, Methley, Townville, Wrenthorpe
West: Bradford & Bingley, Cleckheaton, Morley, New Farnley, Pudsey St Lawrence

As the Bradford League website stated: 'All regular first and second team league competitions, the Priestley Cup, Jack Hampshire Cup and Priestley Shield have been cancelled.'
The feeling being that with overseas players unavailable, teams not all at full-strength and the adaptations for Covid-19, it didn't fully represent Bradford League cricket.
Instead, there are new Gordon Rigg League Cup 40-over competitions for each first and second division.
The Bradford Premier League Cup is going to be played on Saturdays with progress to a final. Crucially, performances don't count towards the averages.
A small point you might think but will this put anyone off or will they just be grateful to get out on a cricket field again?
There are Divisions of 10 teams with a West & East section within each. Teams play 8 matches and the top side from each section contests a final on 19 September.
There are inter-divisional fixtures included too as a means to ensure everyone plays every week.
There's a start time of 1pm, except for September games which revert to 12.30pm.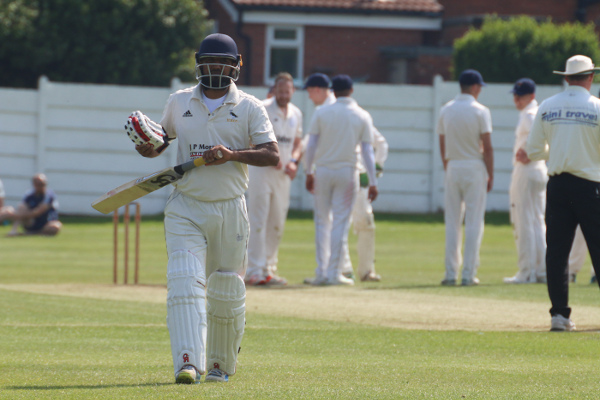 Club finances and paying players

There is also the prickly issue of money. Will league cricketers (in all leagues where money changes hands) be prepared to play for less?
It is half a season in a lesser-format without your name getting in the averages. Add in the context of club cricket finances taking an absolute pounding and I imagine lots of club cricket Chairmen are having frank discussions with players.
At a time like this, you get to learn the true price of loyalty in the most difficult of times.
Of course, we have to also acknowledge that for some, playing cricket is a financial crutch amid job uncertainty due to Covid-19.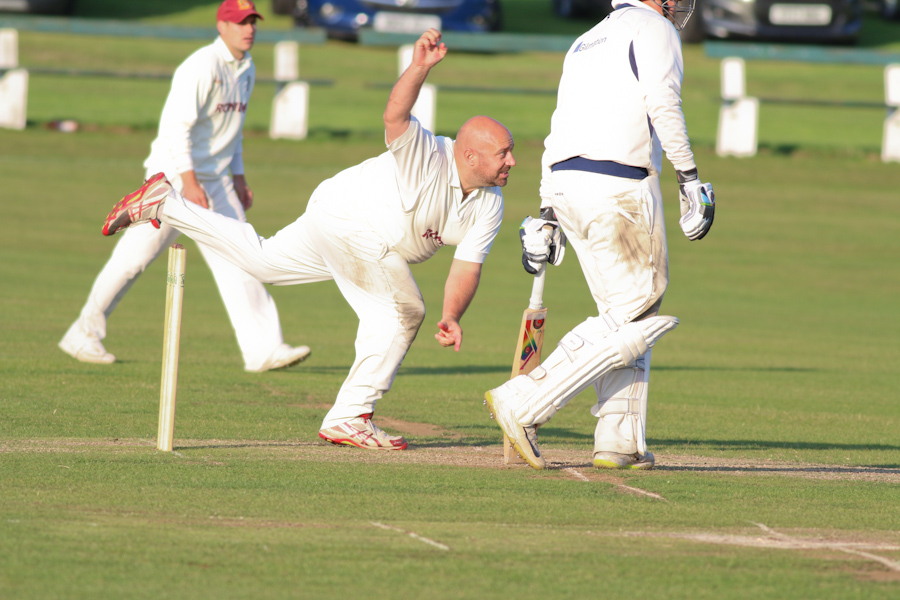 Woodlands and Farsley opt out
The big news from the Bradford Cricket League is that Woodlands, reigning Bradford Premier League Champions, are not entering any Senior or Junior competitions in 2020.
The club statement read: 'The Committee discussed many issues but the overriding consideration is the risk to the Health and Safety of all concerned, given the current status of Coronavirus.'
Farsley is another Bradford Premier League side not playing and for both, that can't have been a decision taken lightly.
In a top league where cricketers are paid to play, will those players be content to go a whole season without cricket?
Will their clubs or the league lose them altogether?
I note there's some loan transfers happening including Farsley's Adam Ahmed off to Spen Victoria and Woodlands' Muhammad Bilal heading to Townville.
Of course, some clubs are putting out 1st XI and 2nd XI sides and others can only muster one team – so there are already cricketers not willing (for whatever reason) to play.
In addition to the 40-over league, there will be T20 Cups on Sundays, split on geographic lines, i.e) Bradford & Bingley, Keighley & Cleckheaton in Group A Pool 2.
Bradford Premier Cup Fixtures – 25 July
West: Bradford & Bingley v Pudsey St Lawrence, New Farnley v Cleckheaton.
East: Hanging Heaton v Townville, Wrenthorpe v Methley.
Inter Divisional: Morley v Batley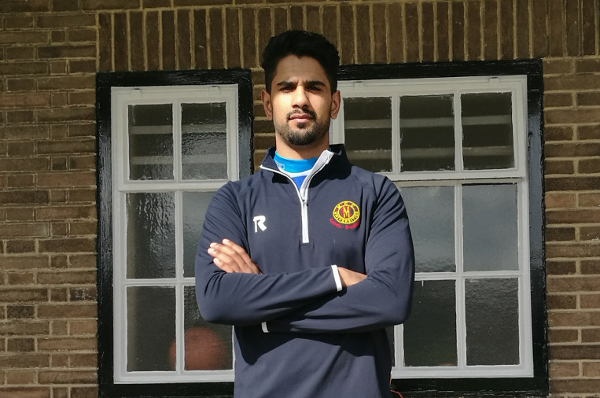 Bradford Premier League Transfers for 2020:
| | | |
| --- | --- | --- |
| Domestic Player | FROM | TO |
| Arslaan Mahmood | Bowling Old Lane | Batley |
| Gharib Nawaz | Scholes (HL) | Batley |
| Imran Ravat | Mount | Batley |
| Seif Hussain | Baildon | Batley |
| Imran Mahboob | Wakefield St Michaels | Batley |
| Charlie Davey | Burley-in-Wharfedale | Bradford & Bingley |
| William Luxton | Steeton | Bradford & Bingley |
| Jack McGahan | Ossett | Bradford & Bingley |
| Adam Ahmed | Burnopfield | Farsley |
| Daniel Revis | Bradford & Bingley | Farsley |
| James Rogers | Keighley | Farsley |
| Ryan Senior | Thornton | Hanging Heaton |
| Jack Rich | Selby | Hanging Heaton |
| Shahban Raheem | Shepley | Hanging Heaton |
| Sam Drury | Scarborough | Hanging Heaton |
| Finnley Morgan | Ossett | Hanging Heaton |
| Josh Wheatley | Lightcliffe | Hanging Heaton |
| Jonathan Read | Scarborough | Methley |
| Richard Foster | Wakefield Thornes | Methley |
| Jason Marshall | Undercliffe | Methley |
| Oliver Newton | Ossett | Morley |
| Moin Ashraf | Dunnington | Morley |
| Jack Rowett | Farsley | Morley |
| Grant Soames | Methley | New Farnley |
| Lewis Lomax | Barnsley Woolley Miners | New Farnley |
| Flynn Barker | Farsley | New Farnley |
| Charlie Parker | New Farnley | Pudsey St Lawrence |
| Gudev Singh | Jer Lane | Pudsey St Lawrence |
| Jude Roberts | Scholes | Pudsey St Lawrence |
| Brian Devine | Fairburn | Pudsey St Lawrence |
| Naved Siddique | Morley | Woodlands |
| Vikram Sharma | Pudsey Congs | Wrenthorpe |
| Mohammad Suleman | Rockingham Colliery | Wrenthorpe |
| | | |
| --- | --- | --- |
| Overseas Player | FROM | TO |
| Chathura Harsha Kaluthanthri | Australia | Pudsey St Lawrence |
| Khurum Shahzad | Pakistan | Batley |
| Brad Schmulian | New Zealand | Woodlands |
Editor's note – This was correct as possible at the time of writing but transfer news is ever-changing and particularly so in light of Covid-19.
Latest posts by John Fuller
(see all)