Asher Nutting interviews Joe Steel, the England & Wales Cricket Board's Head of Brand and Fan Engagement for The Hundred. Up for discussion is the growth of All Stars Cricket (for 5-8 year-olds) as well as the impact of The Hundred on younger audiences.
As this is written, it's the beginning of February, it's roughly five degrees celsius outside and the wind continues to howl with no sign of letting up; the prospect of cricket feels an absolute world away.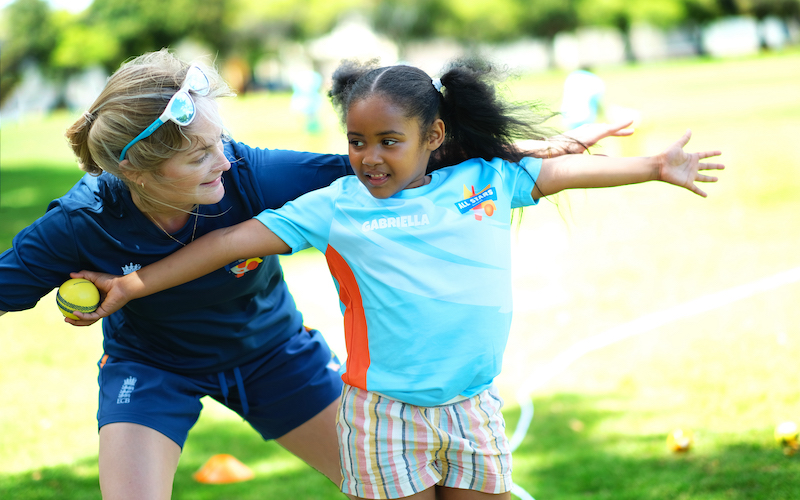 But in just a few months' time, at hundreds of cricket clubs across England and Wales, thousands of beaming young smiles will descend, in a wave of organised chaos, as cricket's resurrection among children continues.
Cricket clubs have opened their online registrations for the class of 2022 to join up. I caught up with the ECB's Joe Steel to look at the growth of All Stars and how The Hundred could help drive further participation.
"There are multiple factors behind the success of All Stars but I think the clearest reason is the power of having a single programme that is universally used by cricket clubs, county cricket boards and the ECB", says Joe.
He reckoned: "The benefit this brings is the ability to market the programme on a mass scale and have all stakeholders pushing the programme via a single registration solution."
A graduate of Sheffield Hallam University, Joe has been a key figure in marketing, participation and fan engagement in his decade at the ECB and a driving force behind All Stars – along with its sister programme, Dynamos (for 8-11 year-olds).
---
Why has All Stars worked so well in encouraging more children to begin their journey in cricket? An attractive kit bundle caught the attention from the start and training for clubs (who deliver the programme) was key.
---
As Joe put it: "The ECB can drive economies of scale in terms of kit, marketing and registration system so that clubs can focus purely on delivery. There are also quality benefits with the ECB leading on the training of the 'activators' and volunteers to deliver the programme."
This nationwide junior cricket initiative first appeared in 2017 and serves as an introduction to the fun and basics of cricket, for 5-8 year olds.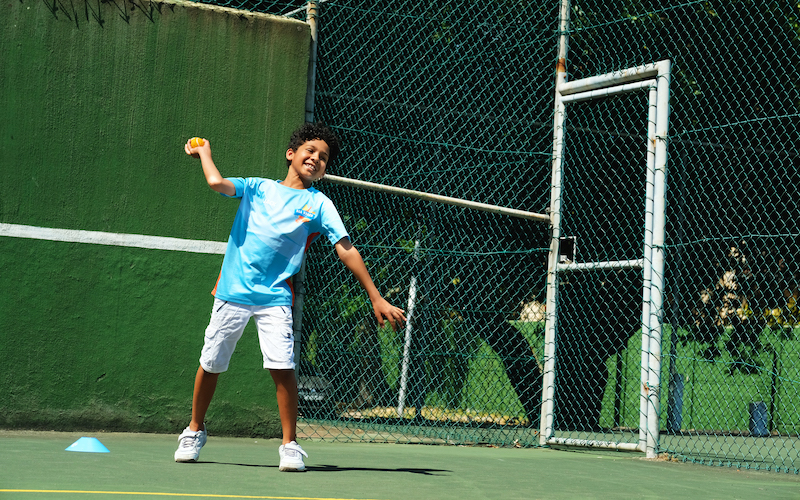 The eight-week course saw 37,000 registrations in its first year and now, in 2022, there are over 2,200 accredited All Stars clubs and centres across both England and Wales.
All Stars has become an annual festival of cricketing fun and a key pillar in the ECB's attempts to reignite the sport among younger age groups.
These efforts were no doubt aided in 2021 by the first year of The Hundred, the UK's first-ever professional franchise cricket tournament.
Many wrote The Hundred off as a gimmick before a ball had even been bowled, however, a large proportion will have tucked into humble pie last summer as the competition delivered fireworks on free-to-view terrestrial television.
The brand-new tournament saw stadiums full to the brim across the country, with a large number of spectators being excited, engaged kids.
Joe's take is: "The Hundred has allowed the ECB to reach millions of people through a short, sharp, world-class competition that's on free-to-air television, with eight teams based in major cities across the UK."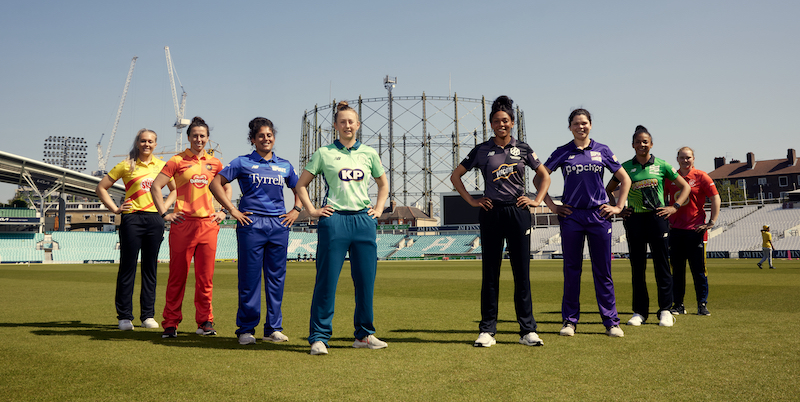 "It's allowed kids to get excited about cricket, support a team or player and give cricket the kudos it deserves, among other sports which may take their interest."
If The Hundred serves as that gateway to watch the game, All Stars and Dynamos are the means to drive participation.
In their evolution, buy-in from cricket clubs has been crucial and overall, positive: "Clubs and volunteers see the benefit of the programme to their existence and understand that the ECB is trying to support them."
---
One of the early objections to negotiate was a sense of the governing body competing with some of its own clubs.
---
"It took a couple of years to recruit cricket clubs as they wanted to see the participation numbers and benefits of the programme before signing up to be a centre. This was due to the payment model, whereby the ECB takes a proportion of the cost to cover the kids' kit. The rest goes to the club."
However, it's clear that these types of programmes are generally well-received, as even cricket's traditionalists understand the importance of fresh ideas to nurture the interest of children.
Without them, it's quite simple what will happen to cricket. It becomes less popular and falls further behind other sports.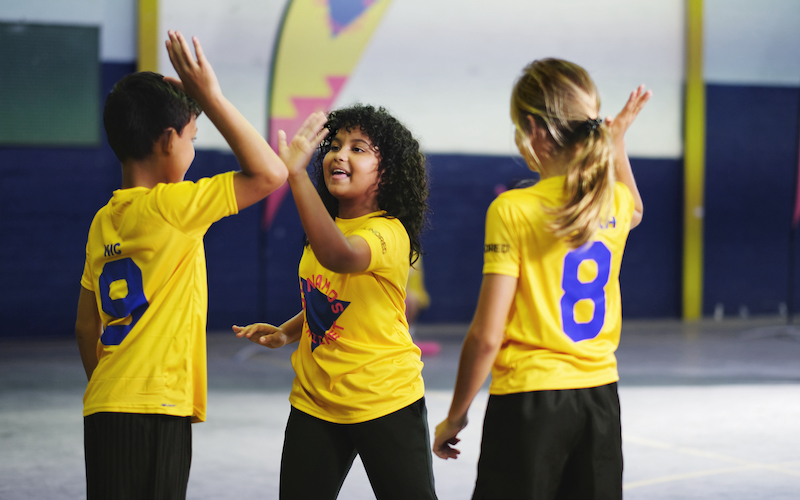 As it stands, the numbers of children playing cricket through All Stars and Dynamos, aged 5-11, make for healthy reading in England and Wales.
Both programmes continue to grow each year and this summer, post-Covid restrictions, is set to be nothing short of a belter.
We shouldn't get complacent, though.
These starter initiatives exist to ignite an initial interest in cricket but what happens next and how clubs keep children interested is what really matters.
If you don't tend to a fire and give it attention, it'll ultimately go out.
According to Joe, the two together form a coherent pathway for kids with a view to moving those who want to onto hard-ball cricket.
---
"The plan is that All Stars gives kids the skills to learn the game and Dynamos gives them a taste of the game, in terms of actual playing and scoring. By the time they've finished these programmes, kids should be confident enough to start playing hard ball cricket."
---
Though there are some practical challenges, Joe thinks there's scope for clubs to welcome all kids, wherever they are in their development:

"We know it's difficult for clubs to facilitate this number of kids, so it could be useful to consider a soft ball option. This could be played as a weekly intra-club competition and doesn't have to be in a league."

Those working in sports administration can get chastised for trotting out figures but it's a means to understand part of the picture.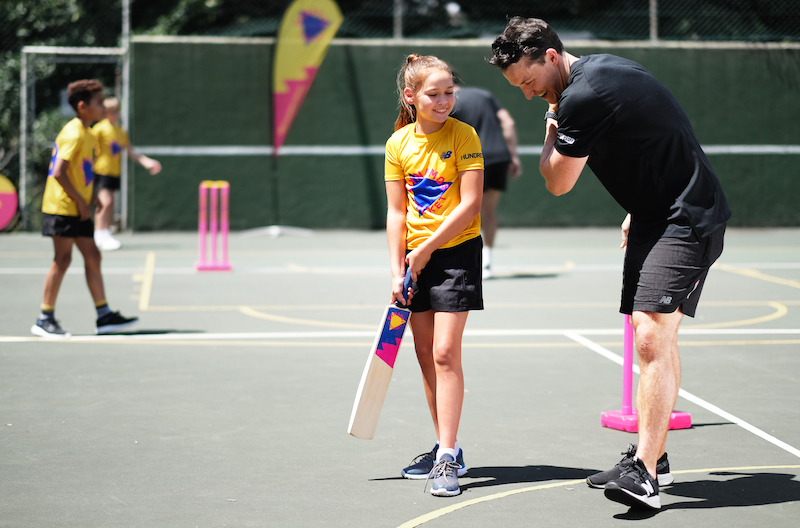 "There were some great signs in 2021 that cricket was appealing to both a wider and younger demographic. Over 16 million people watched The Hundred, over 91% of the seats were sold out – 19% of those going to kids – 100,000 boys and girls signed up to All Stars & Dynamos and club cricket was in an excellent place over the summer."

That last point linking kids watching cricket to then go on and play is a vital one but it's not everything:
"These programmes are about getting kids to love the game. If they finish them and don't go into a club, but still like the sport as a fan, that's also a win for everyone", says the ECB's Joe Steel, reflecting on the success of All Stars Cricket.
That sense of momentum that has built over a number of years is a collaboration worth celebrating:
"All of the signs are positive and with the programmes, The Hundred and our network of cricket boards & clubs, we can ensure that opportunities are there for all kids to get involved as a fan, attendee and/or player."

Thanks to Asher for his interview and for Joe's insight. Additional article edits by John Fuller. The images used here are credited to the ECB.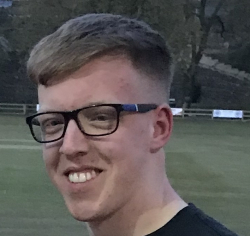 Latest posts by Asher Nutting
(see all)