Newton-le-Willows Cricket Club are based a few miles from Bedale in North Yorkshire and they ran All Stars Cricket for the first time this year.
All Stars Cricket is designed for 5-8-year-old boys and girls to enjoy a fun, safe and inclusive first experience of cricket.
---

For a village club who've had no juniors in 40 years and just a first XI and evening league XI, the impact this programme has made has been exceptional and might encourage other clubs across Yorkshire of the benefits running a national programme brings.

---
2022 will be the sixth year of All Stars Cricket and numbers of kids getting involved continue to rise in North Yorkshire. The introduction of Dynamos cricket has been another catalyst. Over 2,200 5-11-year-olds have been introduced to the game this year across the region.
According to Tom Bates, the Yorkshire Cricket Board's Club and Community Development Manager for North Yorkshire (West), this demand echoes appetite across junior cricket as a whole:
'There's a huge hunger from clubs to continue to grow which echoes the improvement of the junior leagues in the area. With more teams than ever at the U9 and U11 age group. this goes hand-in-hand with the success of All Stars and Dynamos.'
Photo Credit (below): David Major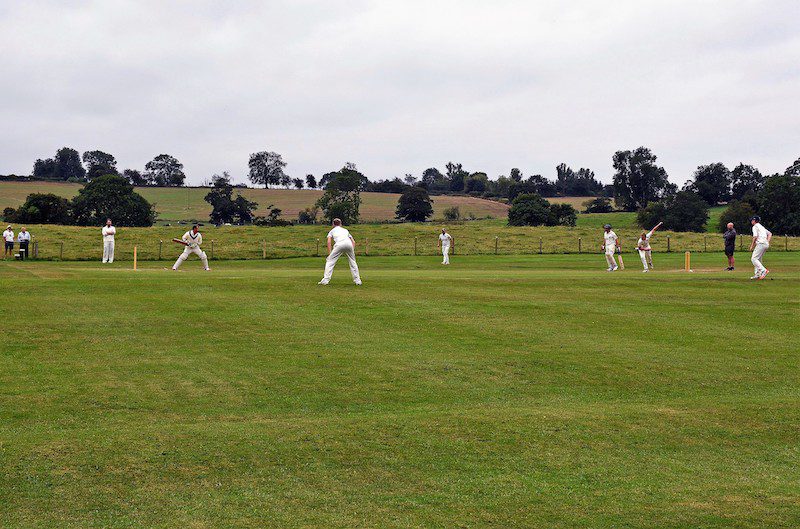 Introducing Newton-Le-Willows Cricket Club
Newton-Le-Willows Cricket Club are a village cricket team located in the Yorkshire Dales who compete in the Nidderdale Cricket League and the Wensleydale Cricket League.

---

Consisting of a 1st XI and a midweek XI, the club had not had juniors of any sort down at the club for over 40 years.

---
This all changed when the treasurer, Craig Brown (who is a headteacher at a local primary school) came to the Yorkshire Cricket Board with an interest in starting All Stars Cricket.
It has already been a huge success across North Yorkshire – with over 56 clubs and 1,600 sign-ups in Year 5 of the programme.
But could it work at a village cricket club with no juniors for decades?
So why All Stars Cricket?

We asked the Lead Activator and Treasurer, Craig Brown for his thoughts… there was clearly a demand and a need to facilitate junior cricket more locally.
'To access any clubs for young children, children in the village and surrounding area, parents need to drive upwards of 10 miles to the nearby larger clubs. We had a number of children asking to play cricket at Newton of varying ages. The club has not run a junior section in over 40 years so we as a collective thought this needed to change!
He continued: 'The All Stars programme made the most sense to dip our toes into the water of junior cricket as we know from conversations with other clubs how supportive the ECB and YCB were in promoting and supporting clubs.
From our initial contact, we have been welcomed with open arms. The training and guidance has been outstanding and it is a venture we are certain to continue for years to come."
---

Newton-Le-Willows CC finished with 18 sign-ups for their first year of the programme which was through a combination of social media, reaching out to local schools and promoting it in the local community.

---
The club put 5 volunteers, none of whom coaches, through the Activator Training so they were all fully qualified and ready to go for their first session! Brilliant communication from the club meant a pack for every child was made up.
This personalised approach included a welcome letter, photo consent and their safeguarding policy so parents could feel relaxed and confident in the club throughout the 8-week sessions.
Craig also set up a WhatsApp group to speed up communications and send regular updates, creating a real 'community' feel to the programme.
During the programme, weekly videos showing what had taken place of the session were done. This is a fantastic idea and along with the 'star of the week' award – really made both the kids and parents feel part of something.
Feedback has been really encouraging:
"It's just really nice to have an activity in the village as when there isn't even a school, you have to drive to access everything.
As someone who's always been quite negative towards cricket because playing with a big brother meant that I didn't get a lot of fun from it, it's great to see it being played in such a fun way where all ages can join in."
Next Steps for Newton-le-Willows Cricket Club
A 2-day cricket camp awaits children in the local area as well as a planned festival to round off the summer. This is thanks to the ECB's Inspired to Play Grant. All Stars and Dynamos is planned next year with a league entry into the Hambleton Junior League for the Under 9's.
---

The popularity of junior cricket at Newton this summer has led to continuing junior training over the summer period including U9 friendlies against local, more established, teams. Also, following interest from local residents and mums.. a ladies team!

---
All of this has developed from an initial idea of running All Stars Cricket – the opportunities it has created are endless. It's a credit to everyone involved at Newton and a really positive example of a cricket club kickstarting their juniors.
Final words ought to go to Lead Activator Craig Brown: 'To anyone thinking they can't do it and they won't
get the numbers or haven't the resources.. my advice is: if little old Newton can, anyone can!'

Want to start All Stars next season? Get in touch with the Yorkshire Cricket Board!
Thanks to Tom Bates, the Yorkshire Cricket Board's Club and Community Development Manager for North Yorkshire (West) for his help with this article.
If you've been inspired to start or expand junior cricket at your North Yorkshire cricket club, contact Tom via email: [email protected].
Alternatively, if your cricket club is based elsewhere in the region, there are YCB staff available to help. Explore the YCB Website for contacts and other resources.
*This is a sponsored article for Yorkshire Cricket Board through our partnership – if the mood takes you, click to read Cricket Yorkshire's policy on sponsored content**
Latest posts by John Fuller
(see all)