An hour zips by talking to Scott Nicholls, Director of All Out Cricket Coaching, who has been helping young cricketers improve for over a decade now.
As you'd expect, cricket coaching in Yorkshire is a competitive line of work so to stand out, make an impression and be going strong 14 years later is testament to a simple mantra.
Learn. Play. Enjoy cricket.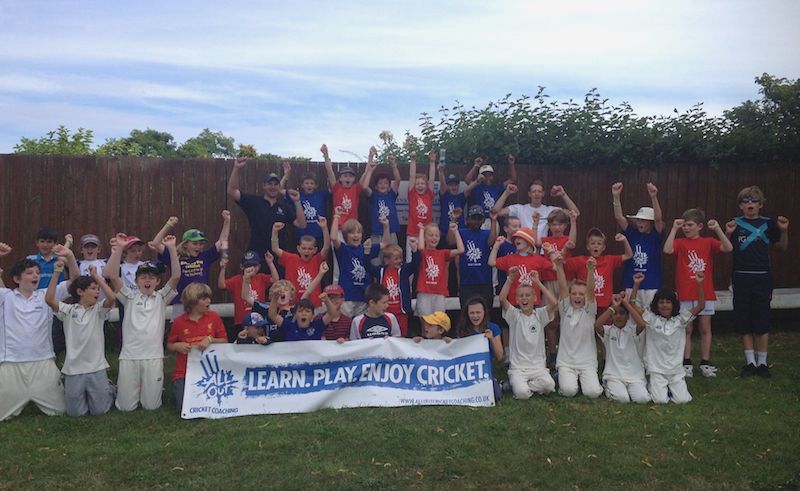 Scott completed his ECB Level 3 Advanced Coach course in December 2019 but due to Covid-19, himself and peers had their assessment delayed.
Scott just got the good news that he has successfully passed the course – he is now one of the most qualified cricket coaches within the York area.
Despite the uncertainty, it's been a busy few months.
All Out Cricket Coaching held popular cricket camps at Acomb Cricket Club and Stamford Bridge Cricket Club during the school holidays.
They ran 'participation' camps for boys and girls (aged 5-13) of all ability levels, focusing on FUNdamentals of cricket through fun and engaging drills and games.

In addition, 90-minute 'performance' sessions for cricketers aspiring to reach the next level of their performance are proving a hit. These small groups also allow watching parents to observe the coaching up close.

Technology advances play a part in how we learn cricket and Scott does both video analysis and uses a drone to film players. It's a talking point and a way for those who thrive on visual prompts to embed coaching points.
Well established in and around schools in York, there were also AOCC Sports Performance Camps for the first time at Queen Margaret's School with its phenomenal facilities.
Queen Margaret's School Collaboration
Before the introduction of their cricket performance camps, Joint-Managing Director Leon Sacks was aware of a common pattern that at a certain age, players did not return to the AOCC camps and was keen to offer an alternative option for older children in the school holidays.
Scott revealed: "Building a relationship with Queen Margarets meant we could offer hockey, tennis, athletics and other sporting alternatives to cricket."
"The coaching team at the school was a very high standard with Jake and Julie both international hockey players. We hope in the future that we can also offer swimming and provide a vibrant, sporting performance centre."

During our conversation, the ethos of All Out Cricket Coaching spills out. Scott admits he doesn't like the words 'elite' and 'academy' – as by definition, they exclude everyone who doesn't make the grade.
Video: The year in review
He is an advocate of performance coach Dave Alred MBE who talks of the 'ugly zone' – the notion that we have to be willing to face frustration and perhaps go backwards to ultimately progress.
As Scott puts it: "We enjoy the struggles and the eureka moments. We build trustworthy relationships and care about our players."
Of course, nurturing talent and wanting to encourage those good enough to go as far as they can is part of any cricket coach's remit. That's why Scott caters for both ends of the spectrum and everyone in between.
From beginners (4-7) to club/district (7-11) then club/district/county (8-15), his cricket coaching courses start with fun, develop technique, build in tactical decision-making and hone technical development.
He's also now beginning to work with county juniors.
There are weekly sessions at Clifton Alliance & Acomb cricket clubs in September and into October, as well as the option of 1-2-1 sessions.
To scroll through the AOCC Facebook page is to note the popularity and stack of positive feedback from parents.
Looking to the future
Things are kicking on for All Out Cricket Coaching. Having established a stellar reputation around York, thoughts are turning to other areas of Yorkshire.

As a company, more cricket coaches are needed to help with the next phase of growth and Scott is exploring the idea of a cricket performance centre where All Out Cricket Coaching could be based all-year-round. Until then, more cricket venues are needed.

As with any business, Covid-19 has meant it's been a bit of a rollercoaster adapting quickly if venues became unavailable:
"I can't thank all parents enough for their fantastic support in the last six months. Events beyond our control with coronavirus have made it tough at times but we're committed to providing coaching all-year-round."
Support during Covid-19
As All Out Cricket Coaching has built momentum, they have been very grateful to receive sponsorship.

Scott was keen to mention the support that has been invaluable, particularly during the extraordinary times of a global pandemic.
"I must mention Matthew Bennett of Delaware for his generous sponsorship and his wife Jayne for opening up their home to enable us to coach outside during Covid-19. Thanks also to Ellerker Properties, Mind and our new sponsors B3 Cricket."

Scott has been fortunate to call upon a number of people who have been there when most needed.
Scott credits life coach Neil Grant as another influence: "Particularly 18 months ago helping with life coaching and dealing with all the self-doubt that comes with running a business!"
He adds: "Pete Stubbs has also been an amazing friend who has provided us free hand sanitiser as Owner of Withey Gove throughout Covid and helped us with drone footage and videos."
What's next? Scott is always learning and has a Level 4 mentor in Mark Allum: "a brilliant coach and lovely person to work with. His coaching is at a level I aspire to get to in the future and his work at All Out Cricket Coaching sessions is still fondly talked about by the players."
All in all, it's been a remarkable cricket coaching journey to this point and you get the feeling, it's only just begun.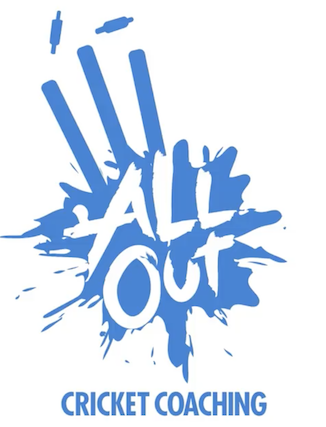 Contact Scott at All Out Cricket Coaching

You can call Scott directly on 07540 189755 or get in touch via email instead on [email protected]. If you're a yorkshire-based cricket coach (Level 2 or above), there are paid opportunities available.

Are you a parent with a cricket-mad daughter or son who wants to learn over winter? An adult player keen to hone his or her off-spin?
Whatever it is, Scott can help you work on your game over winter with 1-2-1s or small group coaching.

You can also follow Scott on Twitter @ScottNicholls8, check out All Out Cricket Coaching on Facebook or visit https://alloutcricketcoaching.co.uk to find out more.

*Thanks for reading! This is a sponsored article for All Out Cricket Coaching – if the mood takes you, click to read Cricket Yorkshire's policy on sponsored content**
Latest posts by John Fuller
(see all)