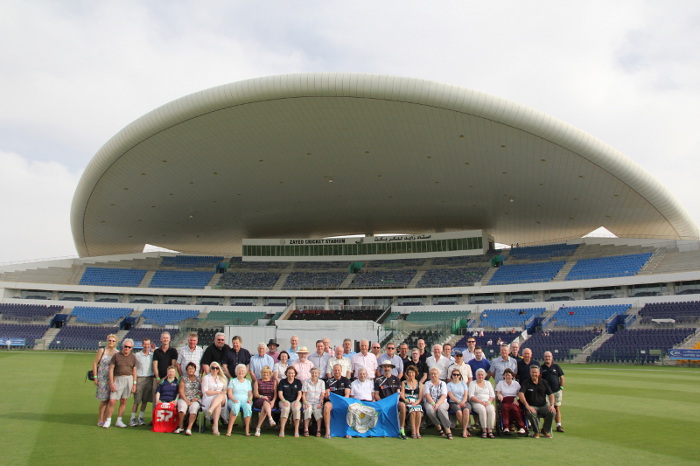 We all remember it; whether at the ground, listening on BBC Radio Leeds or tracking progress on social media or Cricinfo.
Wednesday 9th September, 3.04pm. Andrew Gale was batting at Lord's and had crunched a boundary to the Tavern Stand when news filtered through that Nottinghamshire had been bowled out for 204 at Trent Bridge.
The only contenders to Yorkshire had failed to bag the bonus points needed and Gale's squad had secured back-to-back County Championship titles for the first time since 1968.
You could attribute Yorkshire's success to Bairstow's insatiable appetite for runs (1,108 in ten matches), the emergence of Jack Leaning, Tim Bresnan on fire with bat and ball, sustained quality from Ryan Sidebottom, a whopping seventy-four wickets from Jack Brooks…
The list of individual accomplishments and those that contributed goes on but you can trace back this remarkable first-class season to Yorkshire's pre-season tour to Abu Dhabi and Dubai.
Once upon a time, counties honed technique, ramped up their fitness and got ready for a new season with indoor nets, settling into life in a sport hall before outdoor practice as and when the British weather allowed.
Now overseas tours to warmer climes are commonplace with the MCC, Durham, Derbyshire, Worcestershire, Lancashire and Sussex all joining Yorkshire in the UAE earlier this year while South Africa and Sri Lanka are other popular destinations for professional teams.
More than fifty Yorkshire County Cricket Club supporters travelled with the club's official travel partner, Sport Arabia Worldwide, to watch their team lift the Emirates Airline Twenty20 Cup before beating the Marylebone Cricket Club (MCC).
The nine-wicket victory in the Champion County match at the Sheikh Zayed Stadium in Abu Dhabi against a strong MCC side – including Alastair Cook, Nick Compton and James Hildreth – provided impetus and self-belief ahead of the task of defending their title back home.
Last year's pre-season tour was a major success and was the catalyst to our excellent season in the County Championship."

Jason Gillespie, Yorkshire First Team Coach.
Ok, that's enough about the professionals, what's it like for the supporters? Those cricket fans that see an opportunity for some sunshine, a well-earned holiday allied with some sightseeing and both first-class and T20 cricket.
Next year's Supporters Tour runs from 17-24 March 2016; includes flights from Manchester with Etihad Airways, seven nights' accommodation at the four-star Yas Rotana Hotel on Yas Island, all match tickets and hospitality for the MCC and Emirates T20 fixtures as well as airport and bus transfers to make it effortless.
A trip to the UAE will be like nothing you've ever experienced before. Unless, of course, you went last year and have been counting the months down to re-book.
This is a cricket tour that combines luxury with supreme comfort and the minimal amount of travelling so everyone makes the most of their time on holiday.
No epic coach trips that bounce you around for hours; the resort where you'll be staying is a mere ten-minute transfer from Abu Dhabi International airport, and twenty minutes from the Zayed Cricket Stadium for the MCC game.
Even the time zones and flight times are kind so guests arrive in Abu Dhabi early evening of the first day after a flight of around seven and a half hours with local time four hours ahead of Greenwich Mean Time.
The first day proper is a chance to watch Yorkshire Vikings defend their Emirates Airline T20 title they won in Dubai earlier this year when Sussex were defeated by 74 runs in the final.
Sometimes it can be the finer details that make a holiday so how does reserved shaded seating, a light lunch and soft and alcoholic drinks grab you for the T20 action?
A brief word about the laws concerning alcohol in the UAE. Licensed hotels and clubs can serve alcohol and it is available at the cricket during this tour so you don't need to go without your favourite tipple.
So, will fans get to see their favourite cricketers or are these pre-season trips a bit of a jolly for counties?
Once upon a time, counties would gently ease their way back into outdoor cricket but preparation and professionalism has transformed that way of thinking.
The Yorkshire Vikings will want to hit the ground running in 2016 and those on the Supporters' Tour will get the earliest indication of who Jason Gillespie might be considering for his 1st XI ahead of the NatWest T20 Blast back home.
After a blissful day of watching cricket, hopefully seeing Alex Lees lifting the ornate trophy for a second time and having your every whim catered for, you deserve some time out to explore.
There is a free day factored in and a complimentary bus tour of Abu Dhabi means you have the option to just sit back and let the experienced tour operator drive you around and make life simple.
The beauty of Yas Island is that if you don't want to venture far, there are some astonishing attractions and shopping malls within easy reach.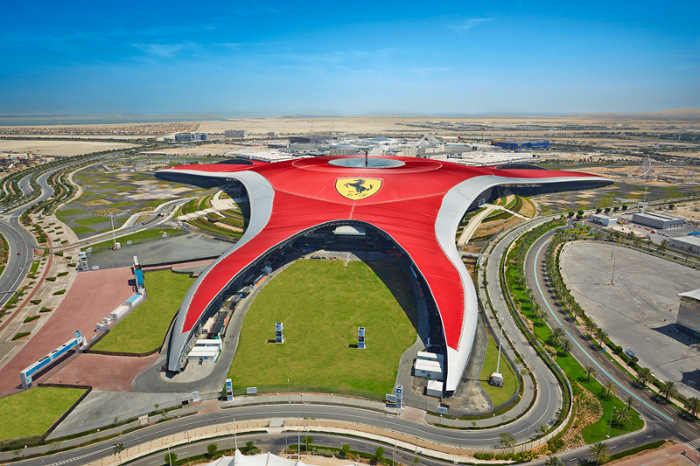 For thrill seekers, look no further than the largest indoor theme park in the world with Ferrari World Abu Dhabi. From state-of-the-art racing simulations to the Fiorano GT Challenge racing with a Ferrari F430 Spider, it has the lot.
To continue the motor racing theme, you can visit the Yas Marina Formula One circuit (over the road from the hotel) which hosts the Abu Dhabi Grand Prix race and walk the track or get suited up and take advantage of their driver experiences.
You can also rent a bike for £7-£10 approx to cycle/race your friends around the GP track as well as walking the circuit – which is free.
Those who combine a love of cricket with a knack when it comes to a round of golf can test themselves on the Yas Links course (adjacent to the hotel) or train like a Tour Pro and then take a dip in their infinity pool.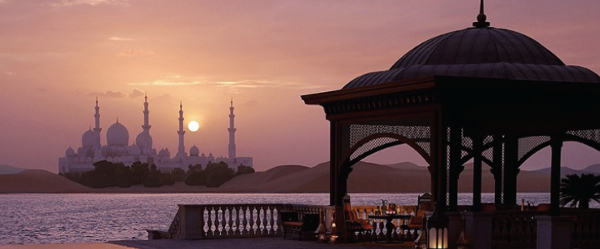 Is something more sedate your thing? Then the cultural jewels of Abu Dhabi are there to marvel at including the jaw-dropping Sheikh Zayed Grand Mosque (above). After all, 10,305 top reviews on Tripadvisor can't be wrong…
Once you've travelled over 3,500 miles, seen Yorkshire CCC in irrepressible form and now feel like indulging in retail therapy then Yas Mall (below) is all your shopping wishlists rolled into one with its 370 stores and 60 indoor and outdoor restaurants and cafes.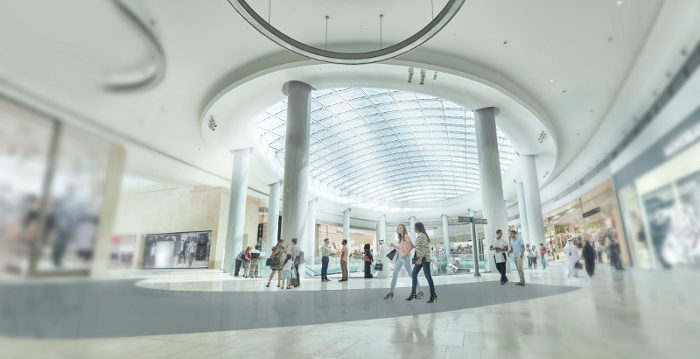 For those where a beach towel and the prospect of doing very little is what they have in mind then how about the tranquillity of Yas Beach and its private beach club where you can feel the warm sand between your toes and sip cocktails – access to Yas Beach is included in the tour package.
It can be reached in less than 5 minutes by bus in the Yas Express (free bus around the island).
As you'd expect, being part of the official Yorkshire CCC Supporters' Tour has its perks. It allows Yorkshire cricket fans to be close to the action and also mingle with the county players and staff at the Launch Dinner for the MCC v Champion county game.
This will be hosted by the Abu Dhabi Cricket Club and attended by both teams prior to four days of first-class cricket where you can sit back in leather armchairs and watch the team from the VIP Chairman's Box.
We ought to allay any concerns about the temperatures in Abu Dhabi. Having seen England sweltering in the UAE on their October/November tour against Pakistan, there's a few things to point out.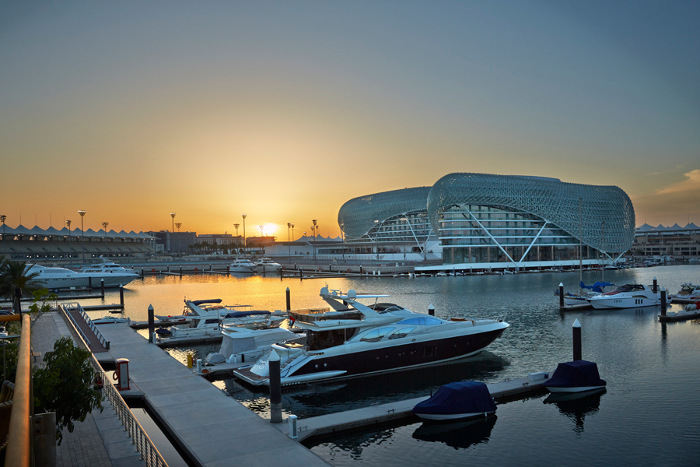 The mercury in Abu Dhabi typically nudges between 17-29 celsius in March so it's short sleeves in the evenings (that's Yas Marina above) but not hot enough that you won't feel like venturing from the hotel room.
As a bonus, no-one will ask you to bowl ten overs in the midday sun with the new ball…
I know what you're thinking at this point. Well, actually it could be two things.
Either, 'sign me up, I'm there, in fact, I've mentally packed my suitcase already' or 'ok, that sounds fantastic but what does it actually cost?'
COSTS AND WHAT'S INCLUDED:
The cost per person is from £1,475 per person (based on double/twin sharing) and includes:
•    Flights with Etihad from Manchester to the UAE (Sport Arabia can offer London Heathrow as an alternative)
•    Seven nights at the Rotana Hotel, Yas Island including breakfast and taxes
•    All Match tickets + hospitality for Emirates Airline Twenty20 tournament in Dubai, and MCC v Yorkshire CCC first class match in Abu Dhabi
•    All UAE Ground transportation including airport transfers
•    ATOL protection
•    Complimentary access to the Yas Island Beach Club during your stay

You'll be in excellent hands. Sport Arabia Worldwide are a UK-based, ATOL-protected sports tour company that have taken over three hundred teams on tour to destinations across the world.
Along the way, they've been the trusted choice for professionals like the England cricket team, the MCC and a number of counties including Yorkshire County Cricket Club.
This is a trip of a lifetime; a way to treat yourself, be there for Yorkshire County Cricket Club's opening matches of their 2016 campaign and sample all there is on offer on the Arabian peninsula.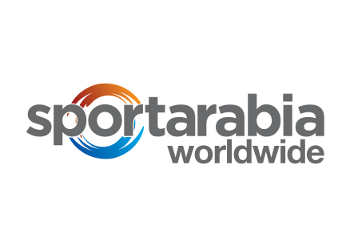 INTERESTED? GET IN TOUCH WITH SPORT ARABIA
With any queries about going on the Yorkshire CCC Supporters Tour to the United Arab Emirates in 2016, get in touch with Sharon Chewter at Sport Arabia who will be happy to help. Sharon's contact number is 07903 952768 or you can email [email protected].
There is also a Supporters web page recently launched at: http://www.sportarabia.co.uk/supporters/ and you can view the tour PDF brochure from there by clicking on the Yorkshire logo. Bookings are already flowing in for what promises to be a popular tour – with Sport Arabia set to take their 40th booking.
If you want to follow them or read their timeline, Sport Arabia Worldwide are on Twitter as @SportArabia and they also have a Sport Arabia Facebook page.
If you end up choosing to join the tour, you'll have an incredible time and do us send a postcard!
**This is a sponsored article as part of our partnership with Sport Arabia – if the mood takes you, click to read Cricket Yorkshire's policy on sponsored content**
Latest posts by John Fuller
(see all)