A few weeks back in September, the final round of Central Yorkshire Cricket League Premier Division matches proved a welcome afternoon of cricket watching.
As some of you will know, the Central Yorkshire Cricket League has voted to become part of the new Bradford Premier League with Yorkshire prepped for four ECB Premier Leagues from 2016.
So, it was a chance to witness which team would win the Premier Division of the last-ever Central Yorkshire Cricket League season and was down to Wakefield Thornes or Methley.
Initially, the plan had been to visit and showcase Townville but the inclement weather had scuppered a prompt start.
When we arrived, the rain had squashed any chances of play for some time so we moved onto Methley in the hope of seeing champions being crowned.
As it was, the rain hunkered down almost as soon as we arrived as one of the phalanx of cars parked up at Little Church Lane.
But this was a match Methley had to win to be absolutely sure of the title so the squad were out in full with spikes, sponges and various contraptions to dry the outfield.
The match was reduced to 42-overs and 157 for the first wicket from Foster and Walmsley for the first wicket put the champions-elect in a prime position before Ed Walmsley chipped in to maintain the pressure.
Methley's a very pleasant spot to visit, if you get the chance, we sat under the scoreboard at the far end and watched numerous booming sixes deposited straight over the clubhouse.
Birstall's bowlers were plucky but for the most part, lacked firepower or good fortune as Methley rattled along to 231-1 off 34 overs before declaring.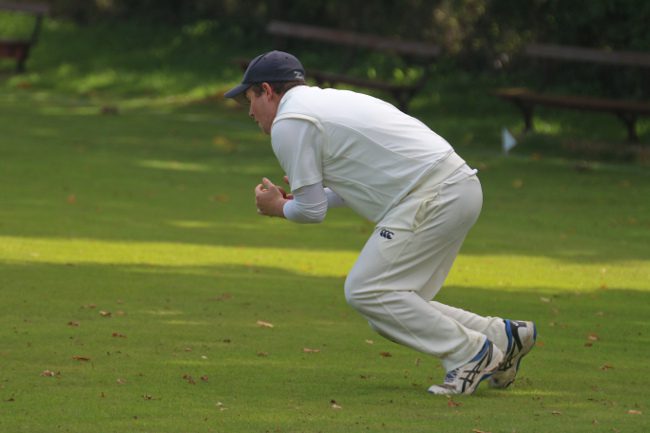 Hopefully the Birstall fielder (not this lad above) patrolling the boundary who saw an attempted catch burst through his fingers onto his mush had no permanent damage as the ball flew to all parts.
Light felt like it would be the determining factor given the truculent weather and time of year but as we packed up and headed off by late afternoon, Methley were rolling up their sleeves.
That Methley claimed the last wicket at 7.20pm to claim the title and a league and cup double after lifting the Jack Hampshire Cup earlier in the season is a credit to them.
As a visitor, there are certainly no complaints; they have a cricket ground that has character, sustainable facilities and a genuine welcome for intrepid travellers they weren't expecting.
Birstall's 1st XI looked a young and inexperienced side due to some unexpected departures from the first team in previous weeks but they will presumably work on their recruitment as part of the rebuilding process and we wish them well.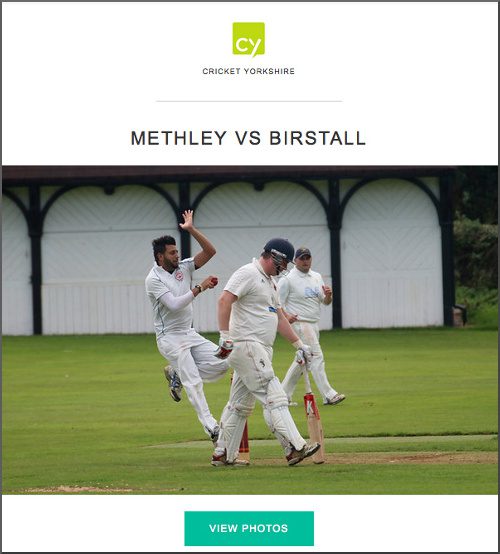 There are plenty of Cricket Yorkshire photos from the action for you all to look through.
If we say so ourselves, there are some belters in this album.
Latest posts by John Fuller
(see all)