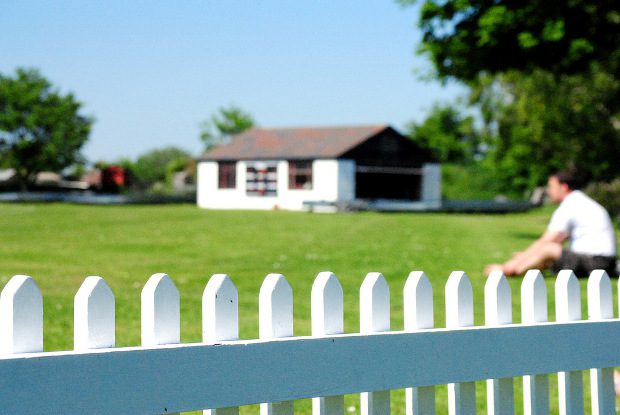 The way amateur cricket in Yorkshire is structured has changed to provide a clear path to the summit for any club in Yorkshire.
Where possible, bones of contention such as  travelling times have also been chewed over to try to provide a sane solution.
Here's what we know…
After April 2016, two new ECB premier cricket leagues, one each for the north and south of Yorkshire, will replace the existing Yorkshire Premier League as part of the broader pyramid structure across the county.
Yorkshire League North will comprise the six existing 'northern' Yorkshire League clubs, plus the top six clubs from the York & District Senior League:
YORKSHIRE LEAGUE NORTH: Acomb, Castleford, Driffield, Dunnington, Harrogate, Hull, Scarborough, Sheriff Hutton Bridge, Stamford Bridge, Woodhouse Grange, York, Yorkshire Academy.
Meanwhile, Yorkshire League South will be made of the seven existing 'southern' Yorkshire League clubs, then the top four clubs from the South Yorkshire Senior Cricket League and one from the Central Yorkshire League.
YORKSHIRE LEAGUE SOUTH: Appleby Frodingham, Aston Hall, Barnsley, Cleethorpes, Doncaster Town, Rotherham Town, Sheffield Collegiate, Sheffield & Phoenix United, Treeton, Wakefield Thornes, Whitley Hall, Wickersley Old Village
Promotion and relegation to and from the new Premier Leagues will be on 'two up, two down' between Yorkshire League North and the York & District League in the north, and between Yorkshire League South and the South Yorkshire Senior Cricket League in the south.
Both leagues will operate a league competition and a T20 competition, in addition, there will be a joint knock-out cup for all the 24 clubs.
What's the main changes between old and new?
The main differences in the league competitions between the old Yorkshire League and the new leagues is that both will now be based on a straight 50 overs per side format and will use the Duckworth Lewis method of deciding games in the event of inclement weather.
Bowlers will be limited to 16 overs each, the 'leg side wide' rule will be applied, and there must be a minimum of six fielders, including the bowler and wicketkeeper, within 30 yards of the bat at all times.
The two leagues will have their own management committees, led in the Yorkshire League North by Paul Harrand, formerly of the York & District League, and in South by Roger Pugh, formerly of the Yorkshire League.
If you'd like to keep posted on all developments for the ECB leagues then their North and South websites are now up and running:
Yorkshire League North:  http://ynpl.pitchero.com/
Yorkshire League South: http://yspl.pitchero.com/
In West Yorkshire, the Bradford League has amalgamated with the Central Yorkshire Cricket League and is seeking Premier League accreditation for 2017.
The Bradford Premier League for 2016 will consist of these teams below – with two new championship divisions comprising of current Division Two clubs and teams from the Central Yorkshire Premier Division.
A team from each section will be promoted to the new Bradford Premier League with the bottom two being relegated.
BRADFORD PREMIER LEAGUE: Pudsey St Lawrence, Woodlands, Cleckheaton, Hanging Heaton, Pudsey Congs, New Farnley, Bradford & Bingley, Lightcliffe, East Bierley, Farsley, Scholes, Morley.

Along with the existing North Yorkshire & South Durham League, there will then be four premier leagues in Yorkshire, and a play-off between the champions of the four leagues will be introduced to determine Yorkshire's champion club.
For the North Yorkshire & South Durham League, it will be business as usual. They are halfway through a two-year restructuring programme to reduce the numbers of Premier Division teams to 12. So, hence in the 2015 and 2016 season it is 'two down one up' with Billingham Synthonia the new team for next year.
So, here are the teams making up their 2016 Premier Division:
NORTH YORKSHIRE & SOUTH DURHAM LEAGUE: Richmondshire, Great Ayton, Stokesley, Barnard Castle, Marske, Hartlepool, Middlesbrough, Darlington, Guisborough, Normanby Hall, Norton, Seaton Carew, Billingham Synthonia

Meanwhile, the draw was recently made for the first two rounds of the 50-over knockout competition, being competed for by teams from ECB Yorkshire Premier League North and ECB Yorkshire South Premier League.
It was hosted at Carlton Towers Cricket Club and made by Jack Bowlam and Adam Sutcliffe (pictured below) both from Dunnington Cricket Club.
KNOCKOUT CUP FIXTURES 2016
The first round of the cup is to be played on Monday 2nd May 2016 and is regionalised for both leagues, with the second being an 'open' draw. Here's the full fixture list:
ROUND ONE – Monday 2 May
Hull v Sheriff Hutton Bridge
Woodhouse Grange v Acomb
Stamford Bridge v Scarborough
Castleford v Dunnington
Doncaster Town v Sheffield Collegiate
Whitley Hall v Sheffield & Phoenix United
Wickersley Old Village v Treeton
Aston Hall v Wakefield Thornes
ROUND 2 (Monday 30 May)
Castleford or Dunnington v Yorkshire Academy
Hull or Sheriff Hutton Bridge v Wickersley Old Village or Treeton
Stamford Bridge or Scarborough v Appleby Frodingham
Aston Hall or Wakefield Thornes v Driffield Town
Woodhouse Grange or Acomb v York
Cleethorpes v Whitley Hall or Sheffield & Phoenix United
Doncaster Town or Sheffield Collegiate v Harrogate
Rotherham Town v Barnsley
CHANGE IS COMING…
Change is on the horizon; wonderful, controversial, divisive and inclusive change. It has involved much work behind the scenes and it is hoped the most significant developments in decades for grassroots cricket across the region improves standards and drives participation up.
As always with these things, the situation remains fluid… the move to four ECB leagues in Yorkshire is definitely happening but there may yet be the proverbial spanner in the works over the winter with further developments; illustrated by this week's news that Sheffield United and Rotherham Phoenix have merged to become Sheffield and Phoenix United CC.
Latest posts by John Fuller
(see all)