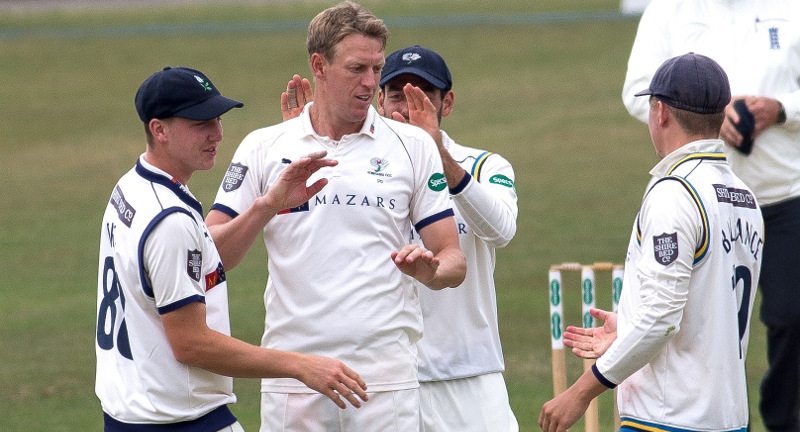 Cricket is coming. After the long hiatus that followed the end of the 2018 county cricket season, it's not long before Yorkshire County Cricket Club begin at Weetwood against Leeds Bradford MCCU.
For those of us who pine for the return of domestic cricket, there are staging posts along the way.
Fixtures out? Tick. New signings announced? Tick.
Watching bulletins from Yorkshire's pre-season tour to South Africa is to appreciate that a massive year for Yorkshire cricket is almost upon us. From the County Championship to the ICC World Cup and Ashes Test, there's undoubtedly something for everyone.
Yearbook yardstick
To whet the appetite, there is a superbly compiled hardback cricket book unveiled annually that looks both back and forwards.
Now reaching its 121st edition, the Yorkshire County Cricket Club Yearbook has blasted to its century and shows no signs of stopping. For the Yorkshire cricket fan, it is a feast of reports, scorecards, articles and photography.
The 2019 Yearbook, priced £14.99, is officially out on 2 April 2019 but Yorkshire members can see a copy at the Yorkshire CCC AGM this Saturday 23 March.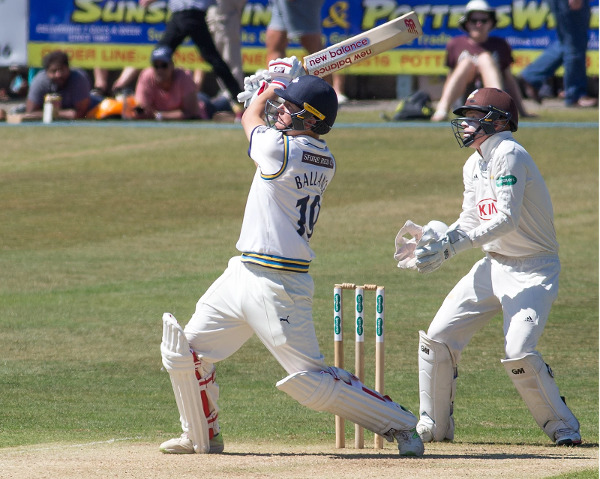 What's inside?
Full review of the 2018 season

Extensive Championship and one-day match reports and scorecards

Match Factfiles

Yorkshire Seconds and Academy review and scorecards

Yorkshire Diamonds women's cricket team review and averages

Farewell to Jack Brooks, Liam Plunkett, Andrew Hodd and Alex Lees – feature

Obituaries section, including BBC ball-by-ball commentator, Dave Callaghan

Cricket after the First World War – Feature

Fifty Years Ago – Feature

Yorkshire President's Gold Award winners – Feature

Wandering around former county grounds – Feature

Geoff Cope nominated as Yorkshire President – Feature

All Club and Player Records updated

Full fixtures for 2019

 
Yorkshire CCC Yearbook Editor David Warner had this to say:
"The Yearbook tries to keep apace of all modern trends in the game but it is also mindful of Yorkshire's history as is reflected in the 2019 edition with articles by Tony Bradbury on how the County fared both 100 and 50 years ago. The summer of 1919 was the first after the First World War and Yorkshire finished top of the Championship table. Fifty years later, they were blunt in the Championship but sharp in the Gillette."
He added: "This coming season is one of massive importance for Emerald Headingley both at county and international level but only time will tell if the surge of optimism throughout the Club proves to be justified."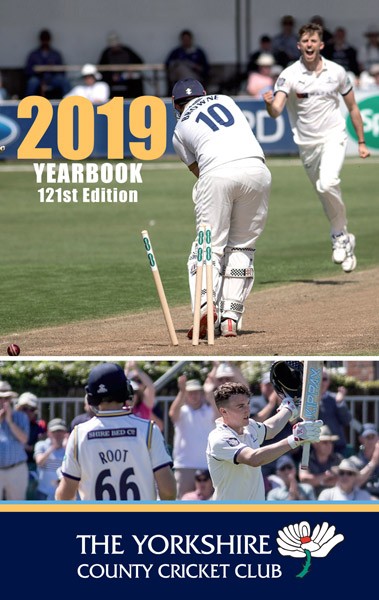 The 121st edition of the Yorkshire County Cricket Club's Yearbook is available for £14.99 from Great Northern Books.
It's a faithful companion to thumb through; a compendium of all the matches and another sign that much more cricket is just around the corner.
Latest posts by John Fuller
(see all)