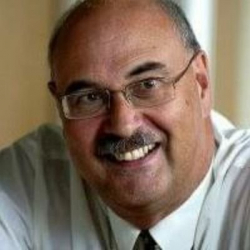 Latest posts by Bill Marshall
(see all)
Bill Marshall talks to Tom Clee, of Woodlands Cricket Club in the Bradford Premier League, about switching clubs, the Woodlands way and how his game has progressed this season.
Tom Clee is used to making big decisions.
For example, when the Woodlands all-rounder was an under-12 he chose to move from Northowram Fields (literally over the wall) to Northowram Hedge Top!
"God," laughed the 26-year-old thinking about the stick that he received for that switch.
But when he was 17 he had another important choice to make.
Clee said: "I played second-team cricket (at Hedge Top) since I was 13 and I was in the first team the year I left, and they had big plans for me, but I wanted to challenge myself in the Bradford League and get better.
"(Current Woodlands team-mate) Elliot (Richardson) came and played at Hedge Top with me and I ended up being taken to Woodlands when I was 17 and have never looked back.
"I played second-team for six or seven years there and this is my first proper year in the first team. I have always been the man who was filling in, filling in, and finally last year I played eight games for the first team and played in the big games, and this year a full season."
"At first, especially opening the bowling last year, I was very, very nervous but I did quite well and was probably unlucky to lose my place but it is hard to compete with someone as good as Muhammad Bilal."
Most of Clee's early-season matches in 2021 were in the first team, and he made 41 not out then against Hanging Heaton and 36 against Morley at the end of the campaign.
But his most productive outings were with Woodlands' second XI, most notably scoring 113 not out against Gomersal and taking 6-42 the week after that first XI game against Hanging Heaton.
He also scored an unbeaten 76 and took 4-43 against Pudsey St Lawrence seconds, and rarely failed to make an impact at that level.
This season Clee started in the first team, scoring 44 against Hanging Heaton at the end of April, 28 not out against Farsley, 26 against Cleckheaton, 21 not out against Batley and 50 not out against Methley.
Growing into his role as a batter who could bowl, Clee helped Woodlands to overhaul Richmondshire's 312-3 from 40 overs in the National Club Championship with 50 off 36 balls, including three fours and three sixes.
Then came 41 against Bradford & Bingley, 68 at Pudsey St Lawrence, 40 not out at home against them the following day in the Priestley Cup and 51 not out against Appleby Frodingham in the National Club Championship before a landmark 141 against Hanging Heaton in the league in July.
Batting No 4, Clee faced just 92 balls and hit eight fours and 12 sixes before scoring 69 at Wallasey in a losing effort in the last 16 of the National Club Championship.
The pendulum swung back in Woodlands' favour when Clee made an unbeaten 64 as Saints were defeated in a vital league match.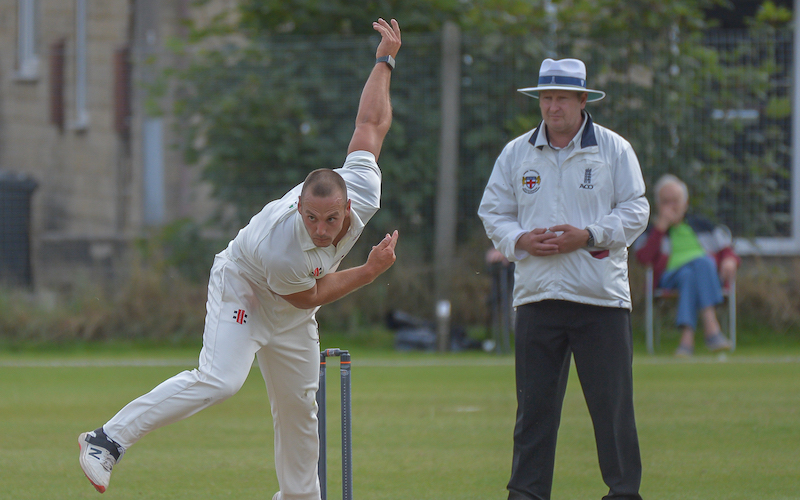 He took 2-21 in the semi-final victory over Driffield Town in the Yorkshire Premier Leagues' play-offs two weekends ago and then came the easy victory at Headingley over Appleby Frodingham last Sunday in the final in a match where Clee didn't bat or bowl, but, despite chances with the ball being somewhat limited over the season for Clee, his figures were usually tidy.
He has probably been the breakout star of 2022 in the Gordon Rigg Bradford Premier League, and he admitted: "It was nice to prove myself this year and do really, really well and to come out with all this silverware as a team as well."
Clee then expanded on why his game has come on in 2022, saying: "I have always been quite mature but I probably know my role more. I have always had the power to hit the fours and the sixes whenever I want but I am hitting the ball miles better and batting for longer.
"The other week at Pudsey, I got 60 not out to win us the game but previously I would probably have got 40 and been caught out. It is little bits like that that I have done really well with, and luckily I have helped the team to a lot of wins this year."
So has Clee achieved more than he expected this year? Not a bit of it.
He said: "I haven't surprised myself as I am really confident in my own ability. A lot of names get thrown at you and you hear people saying 'This guy is good, this guy is good', but I have gone into every game thinking 'he is only a bowler' or 'he is only a batter' and that is what I think every time that I play.
"That is the best way as you don't feel nervous and you just play and you just enjoy it."
Powerfully built, it is no surprise where Clee gets his muscles from.
He revealed: "I go to the gym every day at 6am to do running and every night to do weights. I live in the gym, I am as fit as a fiddle and if you work hard you get it back out on the pitch don't you?"
As for what is has been like to either play at the headquarters of Yorkshire County Cricket Club (they still need to get the catering right for spectators mind you) or be a part of Woodlands' group for the last three play-off finals, Clee admitted: "It is an incredible experience to play at Headingley.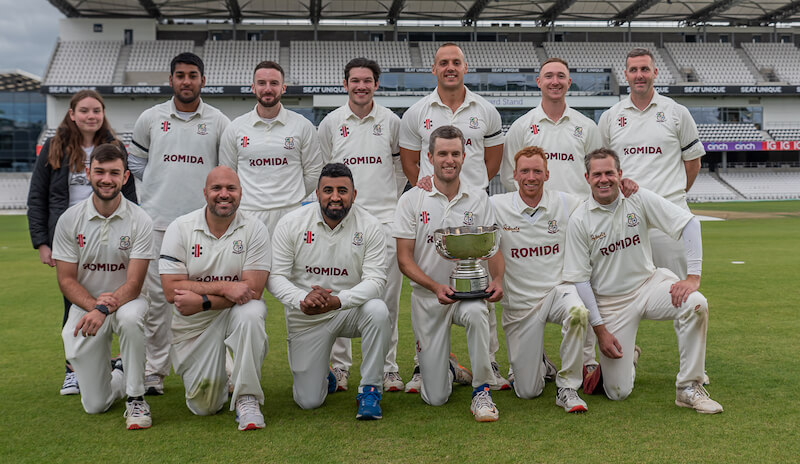 "I was 12th man in 2019 and played last year but even the day when I didn't play, just to train there and sit on the balcony is such an experience as a league cricketer. There is nothing better.
"It was an interesting game (against Appleby Frodingham). Their opener batted well but they needed to get on with a bit but they had lost too many wickets by the end to have a go."
As for winning the league title despite trailing New Farnley by 19 points with a few weeks remaining, Clee said: "We knew that we had to play them and beat them but Woodlands feel that they can beat anyone.
---

"We always back ourselves and we have fallen short a few times in bad games where we should have beaten the opposition."

---

"However, we put in a complete performance that day. It is the Woodlands way. You don't think about losing. All this week no-one has thought about losing. It is not over-confidence, but you just expect to win and you know that if you do your job then you are going to win."
Woodlands have now won the play-off final after two successive defeats.
Now the only piece of silverware that is missing from their cabinet is the Royal London National Club Championship, and who would back against them at the moment such is their thirst for trophies?
Thanks to Bill Marshall for the interview (you can catch his reports on the Yorkshire Post & T&A) and to Ray Spencer for the photos. Ray's website is rayspencerphotography.co.uk, he's available for hire and is highly recommended.