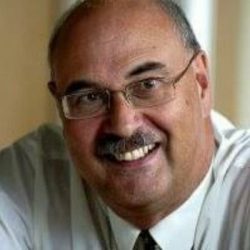 Latest posts by Bill Marshall
(see all)
Bill Marshall talks to Woodlands Cricket Club's overseas signing, Brad Schmulian, about the Bradford Premier League and his first-class career for Central Stags in New Zealand.
Bradford Premier League cricketer Brad Schmulian's career has been a series of peaks and troughs.
The 30-year-old, who is the overseas player for Woodlands, had a meteoric first-class debut for Central Districts in New Zealand in 2017-18, breaking a 136-year-old batting record.
Schmulian now has a contract with the province, but although things haven't always gone on an upward curve before or since, the South African-born middle-order bat and leg-spinner feels that there is another level that he can attain.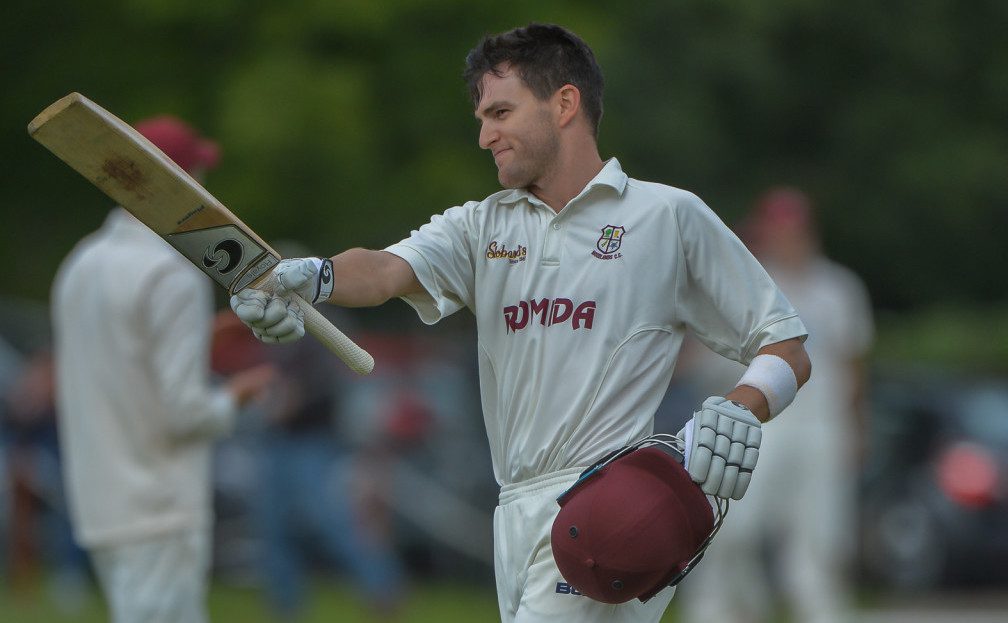 The all-rounder, who is not averse to playing cricket 12 months of the year, said: "I would like to think that I am still improving but I have not been happy with my performances so far (in 2021 for Woodlands). I don't feel out of touch but I am not scoring runs as I would like.
"I still feel that I have more to offer and I feel like I have a massive season in me which could lead to bigger things but I feel that in the last 12 months I have been stagnant in my performances for one reason or another."
---

If I knew why, I would probably have sorted it out – but I am an experienced cricketer and doing a lot of good things and still feel that there is another level that I can get out of myself.

---
Schmulian had represented Auckland in every age group and won the Auckland Cricket Association's Men's Player of the Year award three times in five seasons (2011-12, 2012-13 and 2015-16).
He got as far as being named as 12th man for Auckland Aces in their Plunket Shield (first-class) match against Canterbury Kings.
However, Schmulian felt impelled to move to Hawke's Bay in November 2016 due to a lack of opportunities, with a broken wrist – another in the growing list of injuries sustained by cricketers during a pre-match warm-up – having hampered him in 2013-14, and he only made it as far as Auckland's A team in terms of matches.
The all-rounder kept his hand in playing club cricket for the Waratah's in Darwin, Australia, winning two awards, and opted to move to Central Districts in New Zealand, filling the overseas player role for Bayleys Real Estate Havelock North CC, coaching their juniors and also working at the Shoe Clinic in Napier.
Then Schmulian hit the highest peak of his career so far, making a startling first-class debut for Central Districts in October 2017 at Mount Manganui.
Schmulian, whose family – parents Rod and Natalie and elder sister Nicole – moved from Cape Town to New Zealand when he was nine because they saw more opportunities there and it was a safer lifestyle than back home, made heads turn in 'The Land of the Long White Cloud', and farther afield, by scoring 203 against Northern Districts.
It was the highest score on a first-class debut in New Zealand since George Watson made 175 for Canterbury in the 1880-81 season.
That innings was not the start of something big, however, despite him scoring 74 the following month against Canterbury, and Schmulian ended up in England, playing as Woodlands' overseas player, where a stellar 2019 campaign, in which they won the Bradford League and the Priestley Cup, had him dreaming of again making an impact for Central Districts.
That happened – firstly on a non-contract basis in 2019-20, with Schmulian making his List A debut in November 2019, and then with a contract last winter (2020-21), where in his penultimate first-class match before flying to England after a poor first-class season, he made a much-needed 127 and 64 against Otago at Dunedin.
Now he is again hoping to help Woodlands win some silverware.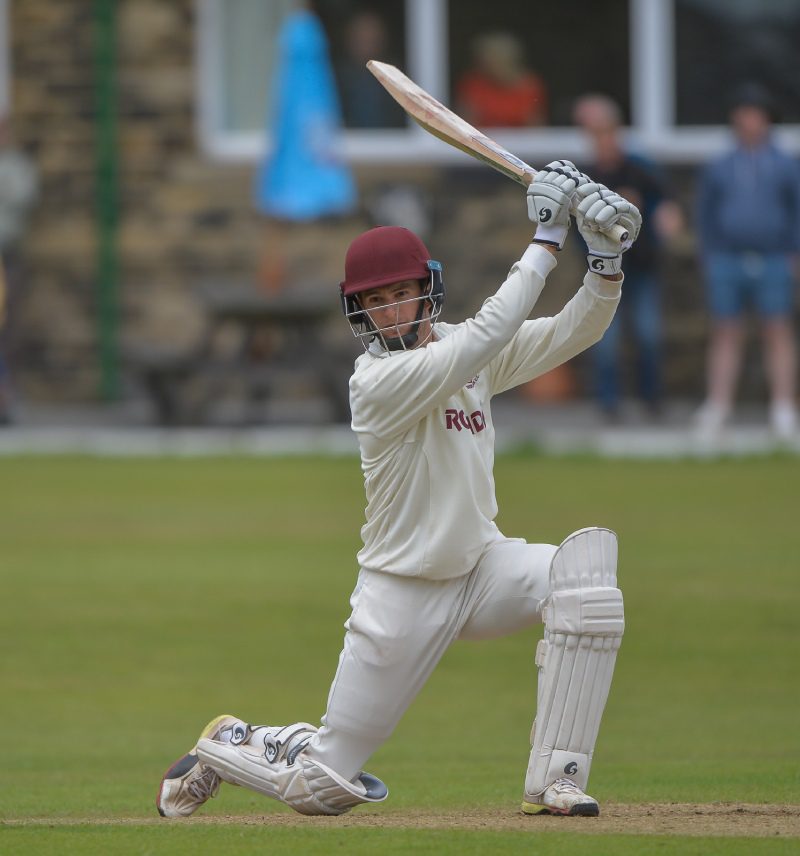 Schmulian, who stood in as captain recently when Cieran Garner had to self-isolate, said: "We are in all of the cups and are top of the league, so you can't ask for much more, but at 70 per cent we still feel that we have more to offer.
"Us batters haven't had a great year, apart from Sam Frankland, who has been leading the way, so there is more to offer there, and there are bits and pieces in the bowling that we can improve on, and we have also dropped a couple of catches recently.
"I have had two seasons back home since I was here last time, with not coming back to the UK last year (when Woodlands didn't play).
"The first season back I had a great year and I averaged nearly 50 in first-class cricket for Central Stags, and then I got an opportunity with the white ball in 50-over cricket and averaged about 60 in that.
Winning a contract with Central Stags
"Last season I didn't have my best year but I scored a hundred at the back end of the four-day season, which was a highlight in what was my first season as a properly contracted cricketer.
"I got contracted at the back-end of the previous season and it made a big difference, knowing where I stood with the organisation, and hopefully I can use what I have learnt to have a good season here.
When New Zealand toured England this summer, playing two Tests and the inaugural World Test Championship final against India, was Schmulian ever tempted to contact the Kiwis to act as an emergency fielder or practice bunny?
He admitted: "I did think of getting in touch with the New Zealand squad and getting involved in their training, and there was an intra-squad game that I might have been able to play in if I had contacted them.
"I know some of the guys really well, but the matches were down south in Southampton and Lord's and I have commitments here working for Pro Coach and to Woodlands so I would not want to take myself away from the responsibilities that I have here."
As for what he can do to improve his form, Schmulian said: "I am trying to keep really still at the crease and probably simplify it.
"You have to bat differently here to how you would bat on a first-class wicket in New Zealand. I am trying not to be too hard on myself. There are some tricky wickets and good bowlers, good spinners, so you are going to get out cheaply at times."
"I am here to score runs and take wickets etc but if I have a crap year and we win the league, I don't think that people will complain too much!"
Schmulian has a best first-class analysis of 4-34 with his leg breaks and has 21 wickets at that level.
He reflects: "I feel that I am more than a part-time spinner, but with pretty much first-class quality spinners in Bricey (Chris Brice) and Kez (Ahmed) at Woodlands, I don't get too much opportunity.
"I know my place within the group, which is to score runs and take wickets if required. Two seasons ago, I got a seven-for against Cleckheaton when they saw an opportunity to bowl me early.
"I do prefer to get a few overs in because I think that that sometimes leads into my batting and I am involved in the game.
"I had a good season back home with the ball last season and worked pretty hard on it. If I played in other teams in the Bradford League, I would probably be bowling 10 or 15 overs a match, but that doesn't take away from my enjoyment."
Ironically, Garner opened the bowling with him recently in their top-of-the-table clash against Townville and he took 3-36, but Woodlands were beaten.
Editor's Note: Thanks to Bill for this interview and to Ray Spencer whose top-notch photography is well-known in the Bradford League. If your club in Yorkshire needs photos, Ray is available for hire, just visit his website: rayspencerphotography.co.uk.
He covers matches, presentations and corporate events for various teams, leagues, websites and magazines.