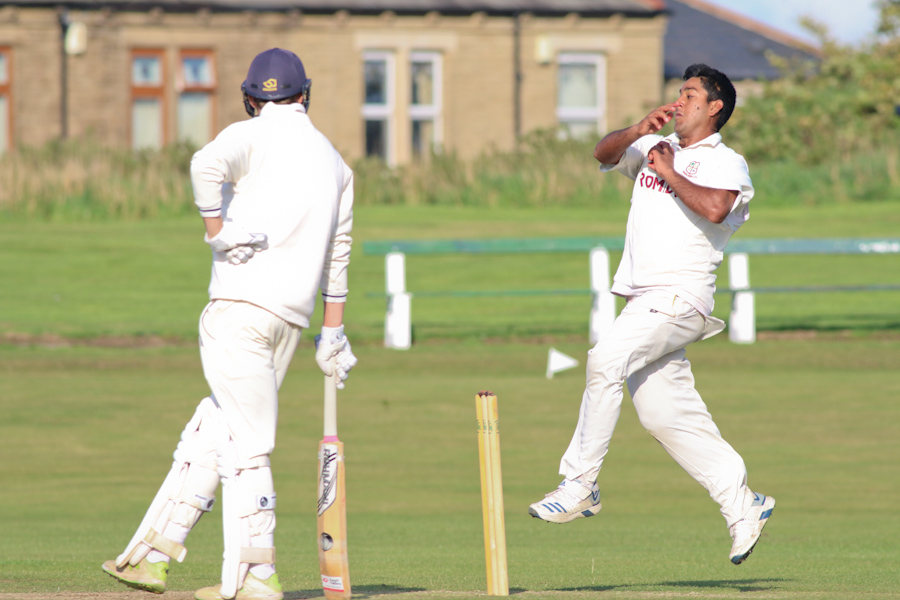 Bill Marshall talks to Woodlands' Secretary Brian Pearson about the momentum and trophies built in the Bradford Cricket League over the years.
**
Since the Bradford League began in 1903, six clubs have had their periods of dominance.
Great Horton were the first team to which the adjective great could be applied, winning the league four times in six years between 1904 and 1909 and the Priestley Cup three times (1906, 1909, 1911).
Then came Saltaire, boosted by the incomparable Syd Barnes, who finished top of the pile in 1917, 1918, 1920, 1922 and 1926 and added the cup in 1918 (after a replay) and 1927.
One team's supremacy then seemed to be followed by another as Bradford garnered the league title six times in 10 years (1927-36) and the cup once (1929), with Windhill stopping their trips to the trophy cabinet by taking the league five times in succession (1937-41).
In the modern era, Pudsey Congs, under the flinty leadership of Matthew Doidge, were the ones to catch with a handful of consecutive league triumphs (2000-04), plus another in 2010, and six cup successes (1994, 2002, 2004, 2005, 2007, 2008).
However, it is arguable that the greatest run of success by a Bradford League club are the 30 pieces of silverware won by Woodlands over a 19-year period, including the Bradford League and Priestley Cup this season.
Admittedly that includes victories in the Heavy Woollen Cup and Black Sheep Yorkshire Champions' Trophy, as well as second-team league titles, Priestley Shield triumphs and Crowther Cup successes, but it is a run of silverware that their club secretary Brian Pearson finds it difficult to sum up in one word.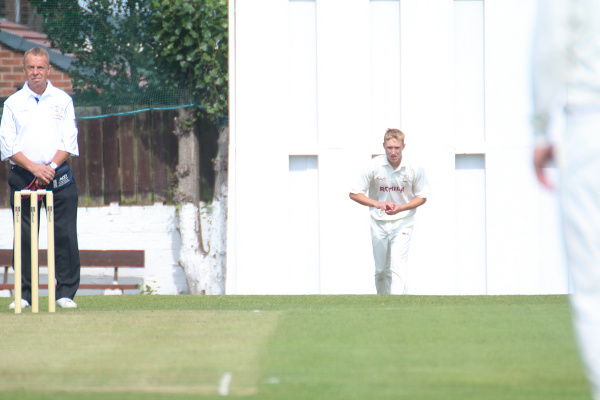 Woodlands, who made an immediate impact by winning Division Two for first and second teams in their inaugural year in the Bradford League, have taken the top division in 2005, 2006, 2007, 2008, 2011, 2012 and 2019 and the Priestley Cup in 2006, 2011, 2016, 2018 (by default) and 2019.
Former Bradford Central League club Woodlands were admitted to the Bradford League from the Central Yorkshire League for the 2001 campaign and Pearson said: "Thirty trophies (some would say it is 28 as those Division Two triumphs did not fall into the major category) in 19 years – it has been a fairy tale since we joined the Bradford League.
"It all comes to an end at some stage – and it will come to an end at some stage – but it would have been nice to make it three trophies this season.
"However, cricket has won (they lost the White Rose Yorkshire Premier Leagues' Championship final by two runs to Sheriff Hutton Bridge at Headingley) and we have had a marvellous season and will go home with two trophies."
Rather like Manchester United under Sir Alex Ferguson, Woodlands have the capacity to keep reinventing themselves, firstly with overseas player Safraz Ahmed as their key figure and now Kiwi Brad Schmulian always among a strong band of team-mates.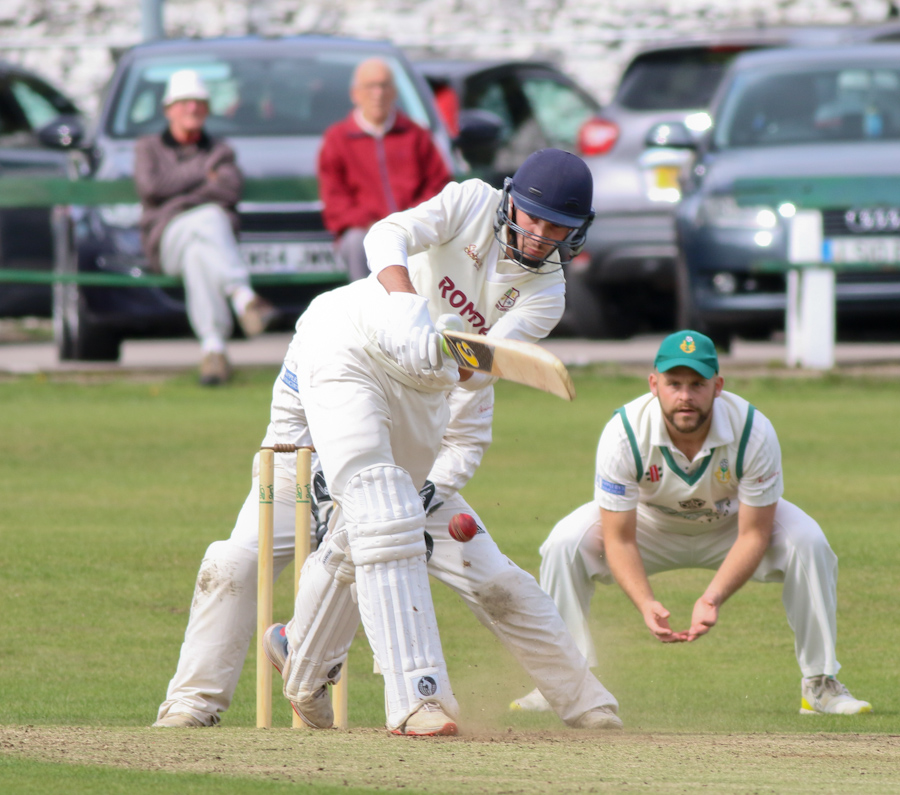 Pearson explained: "We have had continuity and consistency over two decades with four captains.
"I look back to the halcyon days under Tim Orrell, Pieter Swanepoel in 2012, 2013 and 2014 when we were winning cups, Tim Jackson has won three trophies and now Cieran Garner has won two trophies in his first season."
Behind every great team of course when it comes to top-level club cricket are a willing band of volunteers.
Pearson said: "It is a great team but not a big team and it is all done on a voluntary basis, and we have created something special over the years.
"We haven't got a major support but we have a strong support of people who come to watch us week in and week out."
Another factor has been the blending of seasoned players and youngsters.
Pearson revealed: "We have the same 11 next year but the ingredients that have taken us so far over those 20 years are a mixture of experience and youth."
"People talk about the money that is spent but you have got to bring the younger players through such as Elliot Richardson, Scott Richardson, Liam Collins and Cieran Garner.
"Clubs have tried to prise Liam away, but we are developing these players."
Garner was a shock appointment to some as skipper but Pearson has known him since he was 13 and was confident that his man-management skills could cross over from second-team cricket to the white heat of first-team Bradford League cricket.
Another factor in Pearson's thinking was that it would enable Jackson to concentrate solely on his batting rather than being distracted by what can be the burden of captaincy.
Pearson explained: "What we wanted was to get back to a balance and I wanted Tim to get back to scoring runs again.
"He doesn't think that scoring runs again was anything to do with him giving the captaincy up, but the facts are that he has scored runs this season and he has given the captaincy up.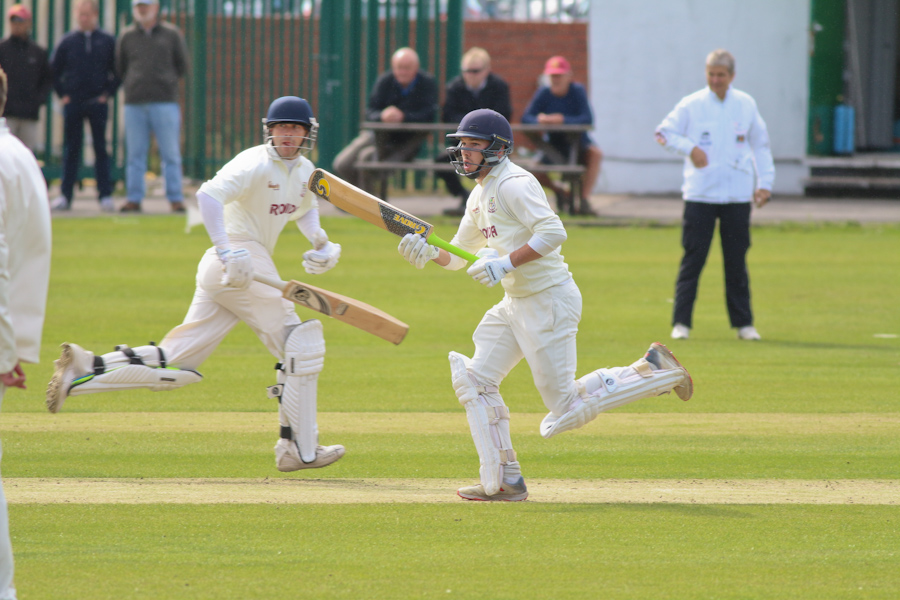 "I felt that we needed a change and Cieran was a lad who has grown up at the club, which is a plus point, and is Woodlands through and through and people have tried to prise him away.
"I have watched him grow up and I have watched his management skills, his people skills, his communication skills and he has done all of that and has brought the team together.
"Even some of the players were surprised when I announced that Cieran was going to be captain but I never had any doubt that he would do a good job, but he would never have expected a season like this.
"We talk two or three times a week and I give credit to second-team captain Steven Pearson. We have formed a cricket committee and we talk all the time about what is needed, and I think that helps.
"We worry about ourselves rather than anyone else."
Pearson senior may be getting longer in the tooth but he aims to continue moving chairs, sweeping up the sports hall and generally driving the good ship Woodlands forward.
"As long as I have breath in my body I will carry on," he said.
Latest posts by John Fuller
(see all)