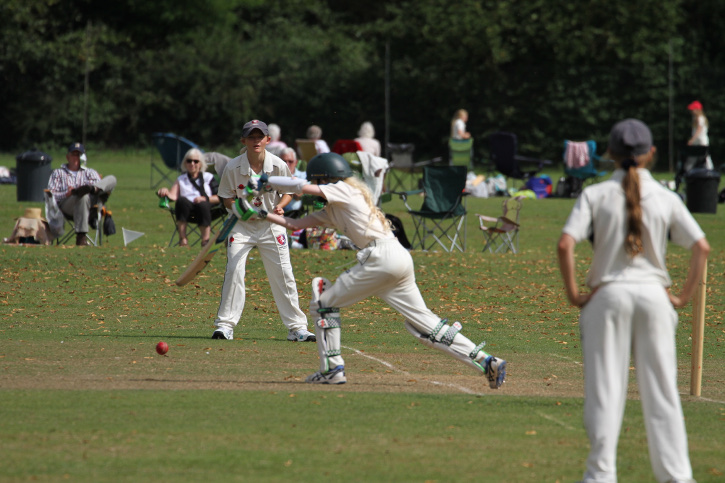 Club cricket for women and girls in Yorkshire is set for a fresh approach this season.
It had reached a critical point in 2018 with teams dropping out and conceding games. That reduction in participation and the subsequent player feedback led to a re-think in what formats were best in future.
Bev Nicholson has been a central figure in the re-organisation to deliver impetus and enthusiasm to the club scene and I caught up with her to discuss the changes and the challenges for women's and girls cricket in Yorkshire.
"The general consensus was that people wanted to play slightly shorter formats and women's cricket comes with a considerable amount of travelling so to minimise that as much as we could."
Last year saw Yorkshire Women's Regional League Divisions 1 and 2 have just four teams in each and that has become three Divisions for 2019, each with tweaks in the amount of overs played.
There will also be a Super 8s competition, who will play pairs cricket, which Nicholson says is to broaden the offering of club cricket in Yorkshire, make it as accessible as possible but with a pathway to those more serious about progressing:
"It's to try and get new teams potentially translating from softball into hardball or who are just venturing out into hardball cricket, perhaps joining the league the next year or two after."
She adds: "We've tried to get teams in the right leagues so they're playing good, competitive games and playing in the right format."
Taking the Super 8s as an example, it will run like a typical cricket Festival so perhaps three teams and two games each so a day promises more than just a long trek in the car and minimal game-time.
In fact, pairs cricket ensures everyone is involved and not just left on the boundary out of the way.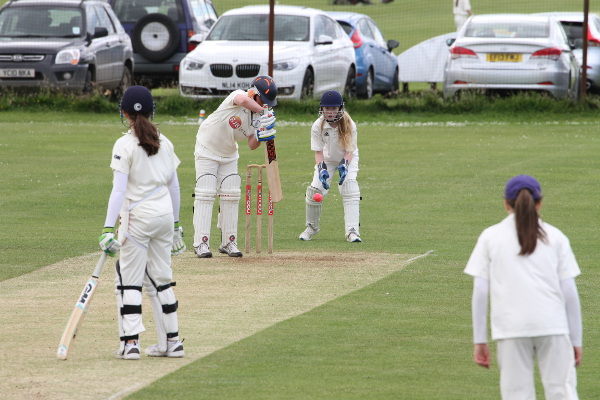 From the outside, it appears that a potentially dicey crunch point has been turned around into more clubs involved for 2019 and more formats to cater for everyone from county players to those adults and girls who are just starting out.
My observation, allied with those in the women's game I've talked to, is that the standards within squads and divisions fluctuate much more than in men's cricket. That's not a problem which will change overnight but over time, there is scope for it to level out.
For Bev, who grew up playing cricket at Doncaster Town before moving down South, her home team were just venturing into women's league cricket. Now she is back in Yorkshire and has turned out for them ever since, despite living in North Yorkshire.
Actually, travel is a significant problem here in Yorkshire by virtue of the fact that teams are so spread out.
"I also play for Duncombe Park in the men's league and we don't go any further than 20 minutes from home! When I say I'm going to Doncaster to play a (women's) home game, they look at me like I've grown two heads – but that's the way it's always been."
However, after some soul-searching in women's and girls cricket across Yorkshire, it's a new dawn and one to be upbeat about.
The litmus test will be galvanising clubs and supporting them through inevitable availability challenges that crop up whatever level you play at.
It comes at a critical time when the ECB's strategy for 2020-2024 sees the growth of women's and girls cricket as a central plank in its wider plans and to that end, re-positioning and re-invigorating club cricket here in Yorkshire is to be applauded.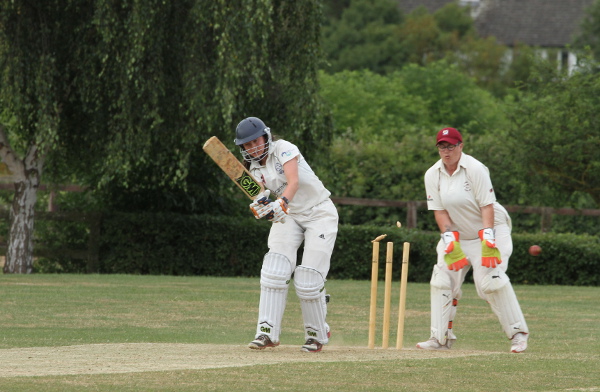 For an overview, here's the cricket clubs across Yorkshire taking part in 2019:
Premier Division (40 overs)
Bradford Ladies, Saxton, Sessay, Wrenthorpe CC
Division 1 (30 overs)
Anston, Cottingham, Doncaster Town, Farsley
Division 2 (20 overs)
Alne, Holme Valley Ladies and Girls, Lightcliffe, St Chads, Yapham
T20 (20 overs 8 a-side)
Anston, Bradford Ladies, Doncaster Town, Farsley, Saxton, Sessay, Wrenthorpe
Super 8's (16 overs pairs)
Alne, Cottingham, Holme Valley Ladies and Girls, Lightcliffe, Sheffield Transport, St Chads, Treeton, Whiston Parish, Yapham.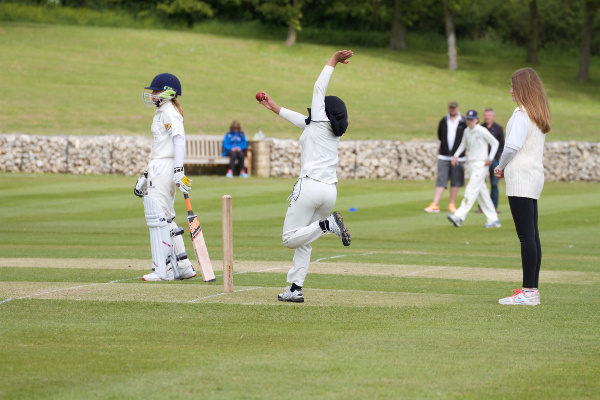 STAY IN TOUCH ON SOCIAL MEDIA:
If you want to follow the new Yorkshire Cricket Board (YCB)'s social media channels on women's and girls cricket then connect with @WGCCYorkshire on Twitter, or @yorkshirecb_wg on Instagram.
In future, there will be a YCB Facebook account for all women and girls cricket but for now, why not 'like' the softball festivals page?
To find out more about women's and girls cricket across Yorkshire, including all of the relevant contacts, visit the Yorkshire Cricket Board website.
**This is a sponsored article for Yorkshire Cricket Board (YCB) – if the mood takes you, click to read Cricket Yorkshire's policy on sponsored content**
Latest posts by John Fuller
(see all)