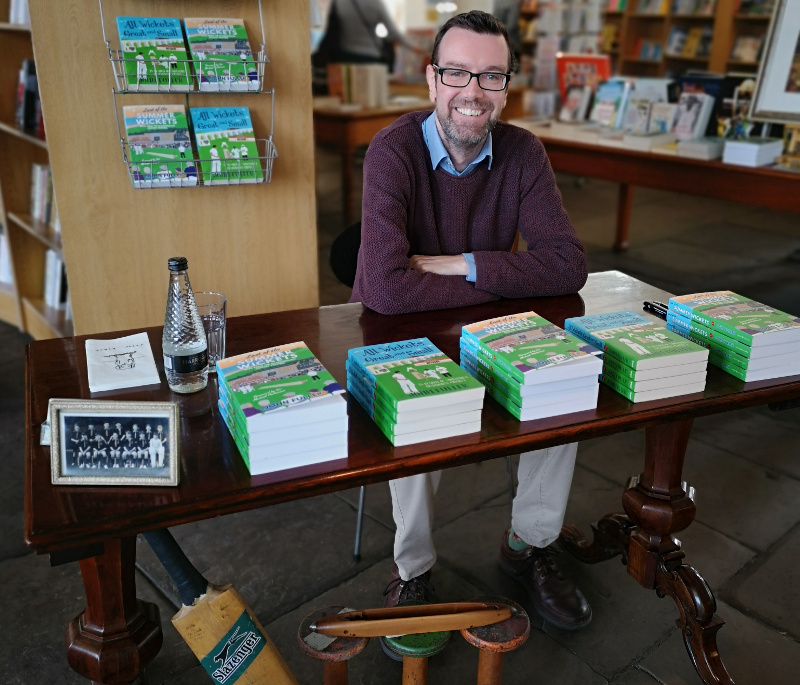 This Thursday 5 March at 7.45pm, I will be speaking at the Wombwell Cricket Lovers Society at Ardsley Oaks Club (outside Barnsley) – and you're all invited!

The focus of the Q&A with Wombwell's Chairman James Greenfield will be my book on Scarborough Cricket Club, Last of the Summer Wickets. I'm sure we'll also dip into a decade of club cricket with this very website too.

After the Q&A, there will be a chance to ask your fiendish and mischievous questions (more the merrier) so please do come along if you can make it.

If you're not a member of Wombwell then there might be a nominal sum of a few pounds to help towards the hiring of the venue.

I won't have books with me to buy but if you have a copy you want signed or just want to listen to tales from Scarborough Cricket Club and the grassroots game then see you later this week!

Latest posts by John Fuller
(see all)