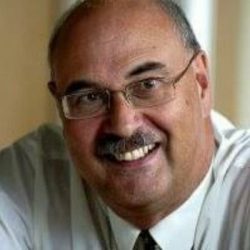 Latest posts by Bill Marshall
(see all)
Bill Marshall talks to Gary, Charlie and Adam Wainwright about their experiences playing opposing sides in the Gordon Rigg Bradford Premier League.
Local league cricket is dotted with instances of fathers opening the batting with their sons (for example I have done it with my son Daniel for Bingley Congs' second team).
However, try this one for size: How about a father opening the batting for one side, his elder son opening the batting for the opposition, and the father's younger son opening the bowling against his elder brother?
---
That is what happened in the Gordon Rigg Bradford Premier League when Buttershaw St Pauls hosted Northowram Fields in Division Two on the last Saturday of the regular season.
---
The family concerned were the Wainwrights, with dad Gary scoring 32, including three fours and two sixes, for St Pauls in their 146, with the visitors replying with 147-4 in quick time, skippered by 21-year-old Adam, who made 24 (three fours and a six), with 15-year-old Charlie taking 0-31.
The sides had also met on August 14 at Northowram, with Gary making 31 in St Paul's' 156, the hosts then knocking off the runs for six wickets, including opener Adam being out for a golden duck.
Charlie was in the second team that day opening the bowling.
Gary, in the twilight of a very solid Bradford League career at the age of 47, says: "I won that bet for most runs on August 14 but then came the re-match, with nothing at stake but pride."
"Charlie was told before the match that he would be opening the bowling against Adam, and bowled three overs, which included a few no-balls in his first over."
"Adam went on to get 24 and they knocked the runs off in about 18 overs."
---
"It is not often that you have a dad playing with his youngest son against his oldest son."
---
Mind you there were nearly four Wainwrights involved as Gary revealed: "We were so short on Friday evening that we even thought about asking my dad to play, and Alan is 75."
Charlie admitted: "It was a difficult decision as to which game to play in. I wanted to play with the second team because it would have been good to get promotion with them, but I wanted to play with my dad against Adam."
"It was a memory, and I will hopefully have plenty more chances to get promotion."
Wainwright, who hasn't played much in recent years, explained how he came to be playing this season.
He said: "Charlie broke into the second team this year and they were a bit short in the cup game and they said 'do you want to play with your son?', so that was another box ticked at Lightcliffe and I got 80.
"Next week I was in the first team and I got the inspiration to think about playing against Adam a few weeks afterwards."
"Then Charlie broke into the first team the week before. He then had a big decision to make because the second team were up for promotion, so it was either promotion with the second team or to make memories with myself against Adam in the first team."
"That was a massive box ticked, everybody was happy and there was a lot of family there."
Wainwright will be switching roles next season, taking over player recruitment at Buttershaw with Paul Carroll Kamran Siddique from former captain James 'Les' Sawyer.
"We will probably have a squad of 12 for the first XI, and Paul and myself will be numbers 13 and 14 and play as and when needed."
Gary started as a junior at Woodlands before moving to Cleckheaton, coming back to Woodlands to play under Stuart Fletcher in the Central Yorkshire League.
After that came spells with Lidget Green, Bankfoot, who he captained in the top flight, Brighouse, Buttershaw, Morley and, finally, Buttershaw.
While Charlie has played all his junior cricket at Buttershaw, Adam has already played for four different clubs.
Wainwright, who has played for six different clubs, has had his cricket restricted by snapping his patella tendon (jumping over things in the bar at an under-nines' final, as you do) and building up three businesses.
One of his businesses is, of course, the café at Woodside Community Centre, which has a reputation for good, homely food at decent prices, including a Sunday carvery for about 60 to 80.
As for his highlights on the cricket field, Wainwright said: "Captaining Bankfoot in the Premier Division alongside Anthony McGrath and beating Woodlands at Oakenshaw."
"Then a few years ago playing alongside Adam; and then twice this year playing in the second team with Charlie and then all three of us playing in the same match."
In terms of standards, Wainwright said: "The Premier Division is a different class, although there is not much difference between Division One and Two, although in each division there tends to be a split right down the middle."
"You don't see a lot of juniors coming through as a lot of clubs are struggling on that front, but in the Premier Division you won't have seen much change."
Enjoyed this read? Join thousands of cricket fans who get the Cricket Yorkshire Newsletter – exclusives, competitions, partner offers and much more straight to your inbox!