There is only so much checking out a weather forecast on the Met Office website before you have to make a decision.
The rain sweeping in from the West on Saturday looked as if it might not impact Wetherby too much, so we packed up and headed off to Collingham and Linton Cricket Club for their top-of-the-table clash.
At home to Otley, Collingham and Linton already had a huge lead in Division One of the Aire-Wharfe Cricket League and if the visitors hoped to overhaul them, they absolutely needed to win.
As for us, a pleasant drive over skirting around Otley and heading towards Wetherby via Arthington made for a picturesque drive.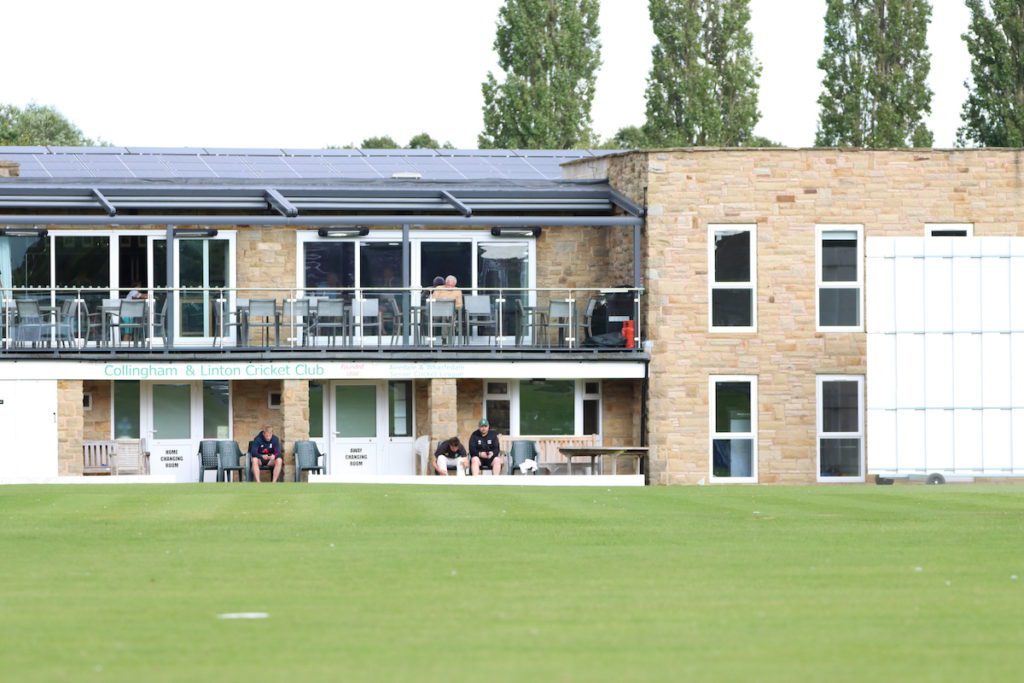 The cricket club in the village of Collingham is based on Harewood Road in LS22. It's part of CALSA, or the Collingham and Linton Sports Association, with the cricket section dating back to the 1800s.
If you're wondering about Linton, it's a separate village a mere hop across the River Wharfe, just before you get to the cricket club, dominated by the green slab of Wetherby Golf Club.
I always find the notice boards in a clubhouse can give a good indication of what's happening in any given weekend. It was really impressive, from Zumba and pilates in the gym to dance classes and theatre productions, not to mention football and cricket. 
Arriving as we did, around 3pm, Collingham and Linton were batting first and found themselves seven wickets down with barely 100 on the board.
We went upstairs into the clubhouse and were suitably impressed. After a number of visits to rural grounds with minimal catering, it was very well decked out here.
On the left, there was a hatch where the cricket teas were being prepared and they were astonishing, but more of that later. 
---

Straight ahead of you is the view down into the squash courts where a doubles match was taking place. Glancing to the right is a horseshoe-shaped bar with the right-hand side enabling you to watch football on the telly or step out onto the balcony with a splendid view of the cricket. 

---
We were probably delayed a little heading to catch the cricket by virtue of a remarkable cricket tea being prepared. 
Debbie Harrison, whose sister-in-law is married to one of the Collingham players, Luke Jarvis, had come all the way from Whitby to serve up a blockbuster cricket tea.
There was everything from homemade savoury scones with cream cheese to cheese straws, and chilli and rice with a tomato salsa, coriander and avocado. A mountain of scones lay coated in jam and cream, while gooey brownies topped with a raspberry beckoned to us.
For many clubs, they do a rota depending on who's playing or who they can rope in for the day. We hadn't just been fortunate with the rain breaks but happened to be here for one of the best cricket teas I've ever had.

Being well-behaved, we waited for the players and umpires to eat but were invited to sample goodies while the first innings was still on.
Out on the pitch, the home side and league leaders were counterpunching, their tail wagging in an effort to post a competitive total. I'd barely done a lap before they were dismissed for 146 off 36.1 overs.
It allows me a chance to explain the ground to you. Collingham and Linton Cricket Club has those white boundary boards encircling the pitch which frame it and also helpfully stop the ball disappearing too far.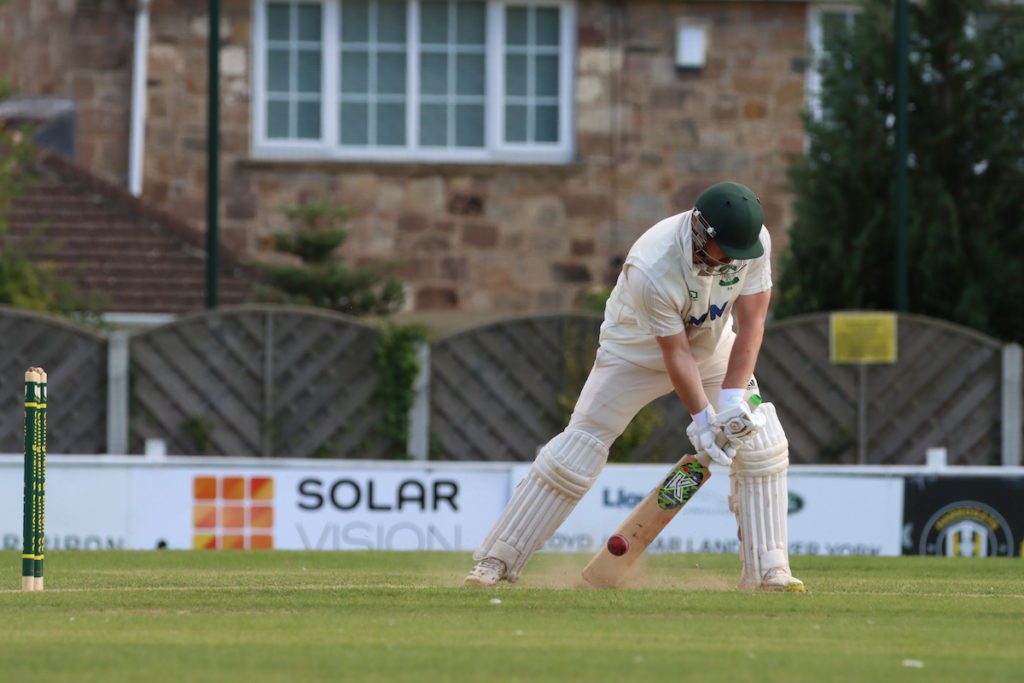 It's an attractive ground with the A659 on the right-hand side beyond a fence as you look out from the clubhouse. There is a steady stream of traffic on that side of the ground as you're near the road, but it became background noise most of the time.
There was one notable handsome tree with a bulbous, gnarly root system which was perfect to sit on, pitchside, to get a square leg view and take photos. 
And as you'd expect from a top Aire-Wharfe League club, they have all the facilities with a red brick building for the scorers and electronic scoreboard, along with roll-on covers further round the ground. 
---

It hadn't been long since they'd hosted the Waddilove Cup Final, won by Steeton, and it was easy to see how this could be a perfect host ground for a showpiece. 

---
On the far side, there are the usual advertising boards, beyond which were a line of attractive stone terraced houses with the hills poking out behind. Someone at the ground has given thought with nice touches to make this a pleasant experience for everyone, from spectators to players. 
Young fruit trees were to the left of the clubhouse, along with a number of benches; one handsome wooden curved seat in particular I gravitated to. After a while of being polite, we ventured upstairs to grab a plate and dive into their cricket tea.
****
It was no coincidence that a number of players and visitors profusely thanked Debbie for her efforts. She will be a contender for the Cricket Yorkshire Tea of the Year, if they enter. 
Speaking of which, the competition closes end of August so get your entries in and nominate a club. Who has done your favourite cricket tea this season?

We've had clubs, spectators, players and a number of different leagues nominate this year.
Back to the cricket…
Collingham and Linton set about the Otley batting, claiming early wickets and heaping on the pressure.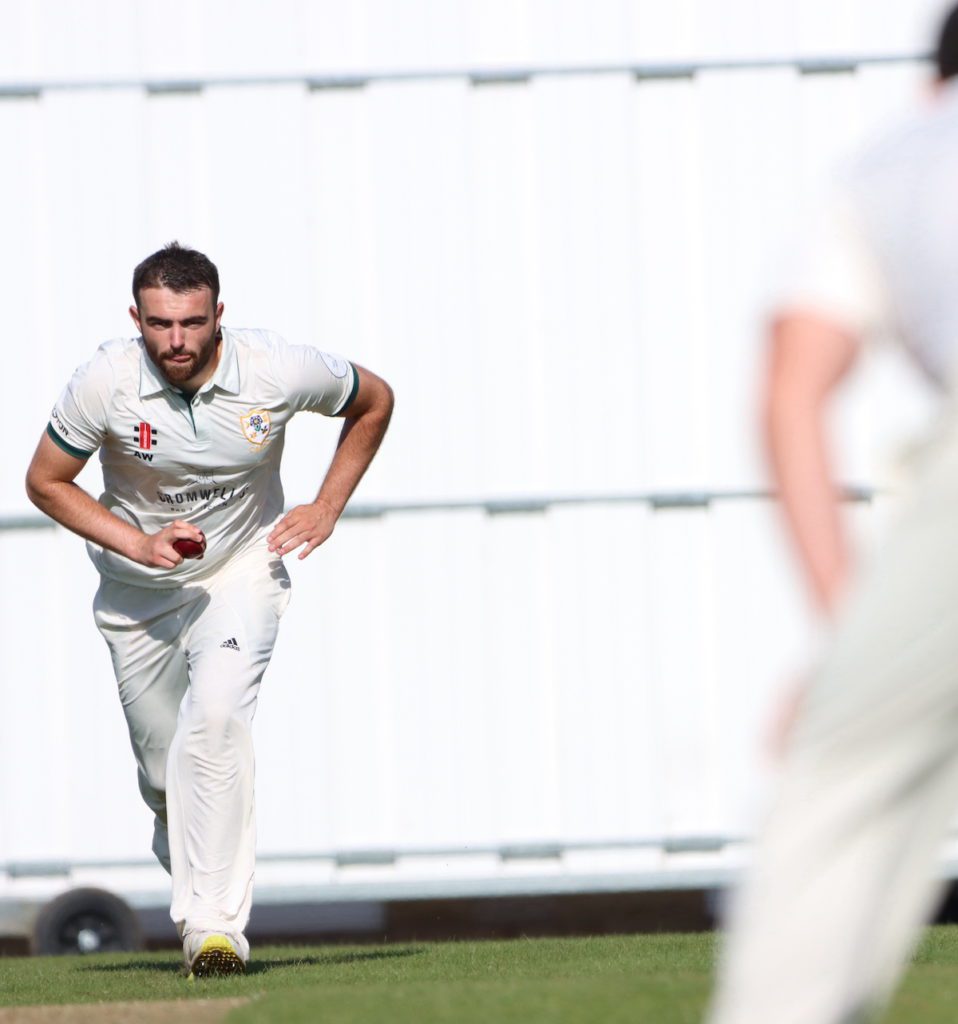 The bowling and fielding was sharp with precious few gimmies on offer; the only way to go when defending a relatively small total.

We were back on the road and heading home by the time Otley were dismissed for 99 off 37.3 overs, a result that virtually guarantees Collingham and Linton the title, as they have 287 points in first place, with Otley in second on 230 points.

I'd give you a little more meat on the scorecard bones but at the time of writing, there wasn't one, perhaps a technical glitch with Play-Cricket.
---

With 20 points for a win, depending on the number of bowling and batting bonus points claimed, the home side are cantering towards the Naylor-Jennings Trophy & Howard Stott Pennant for the Division 1 winners.

---

Under Jonny Haslem's captaincy, Collingham and Linton have rocketed up from sixth place in 2022. Anyone I spoke to wasn't that surprised by the jump in fortunes, perhaps a reflection of new signings adding more depth and experience.

Leo Johnson's return to Harewood Road from Barnsley Wooley Miners has yielded 500+ runs while Charlie Swallow is having a strong season (500+ runs and 40+ wickets).
Add in the consistency of Toby Jacklin who has 45 wickets (at the time of writing) in a career of over a thousand for his club and the cogs have slotted into place.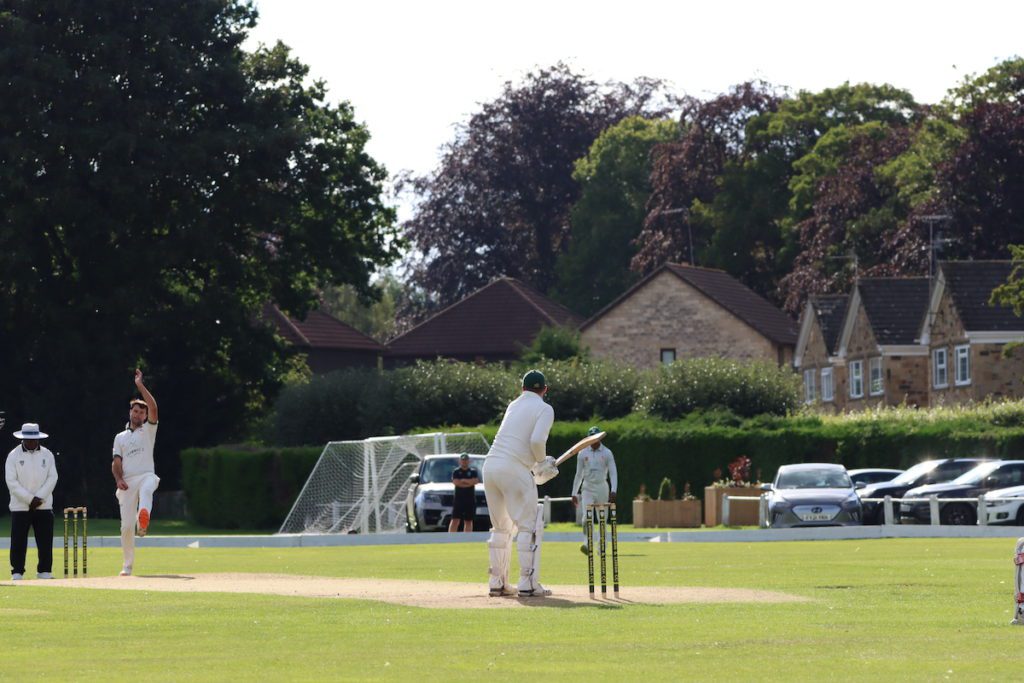 I liked my visit to Collingham and Linton, there was care and attention to detail, along with a good standard of cricket on offer at the top of the Aire-Wharfe League. Nattering with other spectators as we did our boundary laps was a particular highlight, putting the world to rights on all cricketing matters.
It had the buzz of a club on the up, always innovating, like their gym that was started during Covid and has grown to hundreds of members.

So, it was a thumbs-up from CYHQ where I fell into a sleepy fug after spiriting away a couple of Debbie's lemon Italian biscuits and looking back on the day with a mug of Yorkshire Tea.


Collingham & Linton vs Otley Match Photos
Thanks for reading, click around and enjoy the photos below – if you want to donate a cuppa for my next club visit, there's the option to do that here too via my Ko-fi page. It all helps with website costs.
Let me know if you'd like print-quality photos for your club or if you're a player featured here.
Latest posts by John Fuller
(see all)