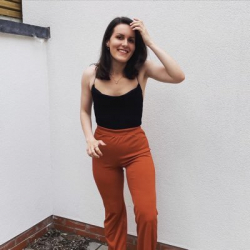 Latest posts by Katya Witney
(see all)
History was made at Shaw Lane on Saturday as Tian Koekemoer became the first player to take all ten wickets in an innings (10-38) since the establishment of the Yorkshire Cricket Southern Premier League.
Koekemoer, from Eastern Province in South Africa, had already contributed 40 with the bat before putting in a stunning bowling performance to ensure Tickhill CC hammered Barnsley Woolley Miners by 124 runs.
The overseas player, who has only been in England for a month, said of his achievement: "It's a bit of a blur because you get so in tune in the moment, and everyone else was so happy. I don't think it quite clicked in the moment that it happened. Maybe the day or two after that, when people were messaging me, but then I realised it's something quite special.
---
"I haven't actually seen someone do it before in short-form cricket, and it's the first time I've done it. It was so weird and before I knew it, it was like, oh, it's happened. You get into it, and it feels like everything just flows."
---
Coming in at four in the first innings gave the right-arm seam bowler a feel for conditions which he was able to capitalise on when bowling.
"Going out to bat was quite hard," said Koekemoer. "You sort of felt like you were never in, and you could get out every ball. Even after batting for so long, it still felt like there could be a ball that has your number on it.
"I could feel what areas were tough to score off and which lines and lengths were harder to face. I just looked to get the ball quite straight and make the batter play. That was the key."
The all-rounder dismissed Barnsley captain Jason Booth to kick off a cascade of wickets, but as the pressure mounted it wasn't until he bowled his final over that he completed the record.
And here are 9 of the ten! ( the stream went down for the 8th!)@TianKoekemoer07 pic.twitter.com/nCM5uQCmIg

— Tickhill Cricket Club (@TickhillCClub) May 7, 2022
"I think seven wickets down I started realising 'okay, this could happen', but I was starting to get tired," said Koekemoer. "So, there was a bit of like, 'do I keep pushing? Or do I not?'"
"I actually told the captain that this is the most overs I've ever bowled in a row. Normally back home, you'd bowl ten as a maximum and I was in my 15th. He just said, 'mate, if I take it off now and you don't get this, I won't be allowed back at the club.' So I had to keep going."
"The first ball I bowled in my last over was a wide, that was when I knew I was tired, like really tired. But I just remember saying to myself, 'come on, dig deep for six balls and find a way.' That's why when I got the last wicket, I was more relieved that it was over. It was after that that the ecstatic feeling kicked in."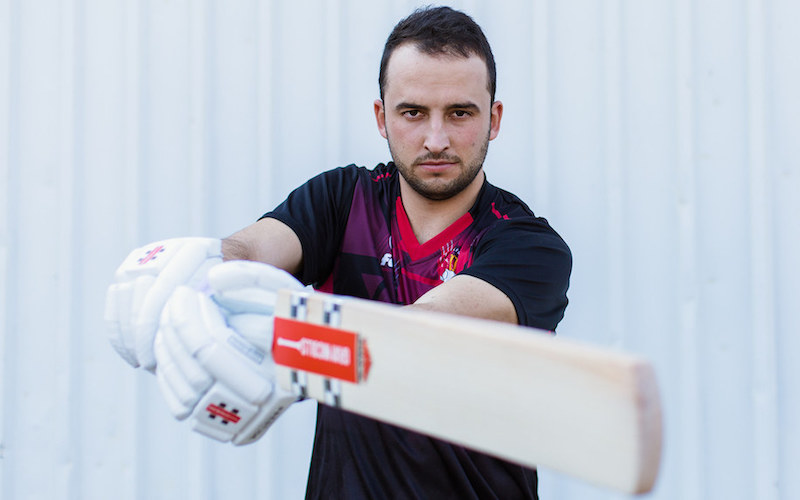 Even though he now has an achievement to his name that most bowlers can only dream of, Koekemoer is focused on putting the performance behind him and making the most of his season with the club.
"We've just got to keep moving forward and hopefully I can keep getting better. I don't think it can get better than 10 wickets. But hopefully I can just keep up the good performances," said Koekemoer. "I didn't know it was a record at the time, I only heard about it the other day.
"I'm not one to dwell on performances. Normally if I do well, I try and move on to the next game and like they say, you're only as good as your last performance.
"No one believes me but I'm actually more of a batting all-rounder and I prefer batting to bowling. I was quite irritated when I got out at the weekend because I've been feeling really good about my batting, I just keep getting out at the most absurd times."
Despite only coming over from South Africa in April, Koekemoer is enjoying the English conditions and league cricket in Yorkshire.
"There's a big difference in conditions," he said. "It's a lot more for batters where I play back home, so it can be a bit harder to bowl sometimes because the conditions don't really give you much.
---
"You've got to really be patient back and nag away and you've got to really work the batsman over but it's slightly different here. You have to make the batsman play.
---
"My first game we played against Doncaster, and everyone was giving me advice like 'you can't bowl the lines you bowl back in South Africa you need to just be patient outside the off stump'.
"I said to them, I'm not really that type of bowler, I normally attack the stumps quite a bit. The ball swings a lot more over here and it moves a lot more off the wicket and it's worked so far so I can't really see me changing that much. If you're making batsman play that's ideally what you want."
Tickhill CC has had a good start to the season and currently sits fourth in the table having won three out of their four matches. They will face Appleby Frodingham next weekend, a challenge which Koekemoer is relishing.

"I don't know any of them, but I've heard how good they are," he said. "I'm excited to see what happens this weekend and just in general for the season.
"Hopefully, we can win the league. I think we've got a really, really strong team, and we've got a really good captain and a really good bunch of guys that play hard, on and off the field.
"We've been training really well, so I think if we can get the small things right consistently over the season, we'll definitely be up there. I want to be doing my part and performing more as well. Hopefully maybe another 10-for! That would be amazing."
Thanks to Katya and Tian…if you want to keep up-to-date with exclusives, competitions and offers then join our newsletter community below!