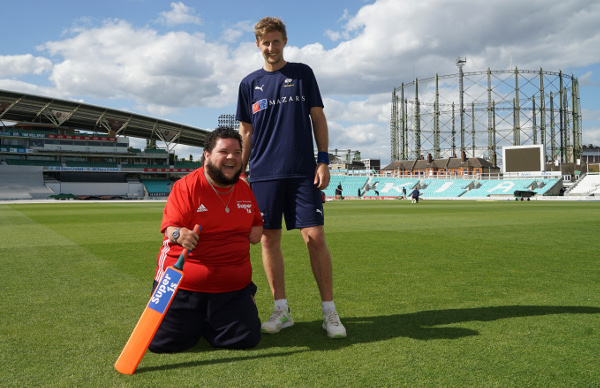 Super 1s is a recent cricketing success story that has now come to Yorkshire.
It offers young people with disabilities, aged 12-25, the opportunity to regularly play cricket and had its official launch at the end of May in London, backed by none other than Joe Root and Jonny Bairstow.
Through the creation of community cricket hubs, funded by the Lords Taverners charity, the Yorkshire Cricket Board (YCB) can deliver free coaching and offer competition amongst peers in a supportive environment. The chance to play regular, competitive sport for those with disabilities can be very limited and this three-year project aims to address that.
The intention is to develop the physical and mental well-being of players, help them make friends and interact with positive role models. This is much more than just getting cricket bats into hands. It's about everyone's potential in life, regardless of circumstances.
Regular sport can build skills that some of us take for granted or have never even thought about. Confidence, leadership and independence are a hat-trick every bit as powerful as a wicket in three consecutive deliveries.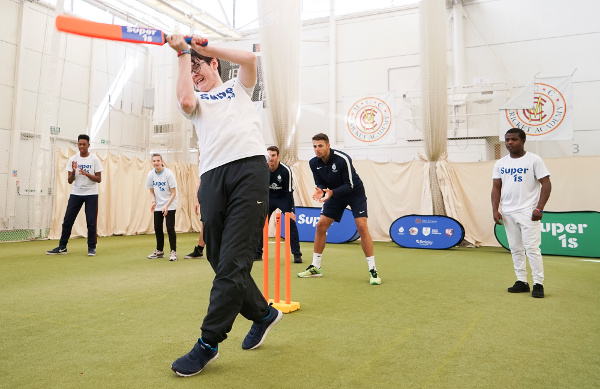 With Super 1s, the competition part of the disability programme is crucial. It has to matter to those taking part; not feel like a well-meaning but gentle knockabout. We've all been involved in something where we're personally invested and the sense of achievement that brings.
Before being rolled out nationally, Super 1s began in 2013 in four London boroughs and that has now expanded to 32. Its success persuaded those with the purse strings to fund an expanded offering that branched out to lots of other counties.
After kicking off in Greater Manchester and Warwickshire last year, now is the turn of Yorkshire with the start of their Sheffield hub from June.
Every Monday at 5-6pm at Bawtry Road Cricket Ground, part of the Sheffield Hallam University Sports Park, Super 1s sessions are now being enjoyed with plans to broaden out across Yorkshire.
According to Rohan Randhawa, the YCB's Super 1s Disability Development Officer, Sheffield is just the beginning:

"The aim is to have 4 community hubs in Yorkshire up and running by the end of the year and by getting into schools to provide taster sessions, we think this is going to be a great success!"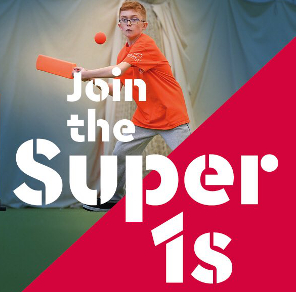 What can you do to help?

Well, I've interviewed Rohan ([email protected]) about the Super 1s project in Yorkshire, so check out the podcast episode below to have a listen.
With a few clicks, please share this article using the Facebook and Twitter buttons below.
I always ask readers but it's less important when I'm raving about scoffing cake and game-changing to get this out to as many people as possible who might want to be involved or come along to a Super 1s session.
Last but not least, super-charge the promotion around Super 1s by following and retweeting their social media (they're @yorks_super1s) and liking/commenting on their Yorkshire Super 1s Facebook page.

Listen to the Cricket Yorkshire Podcast on Super 1s with Rohan Randhawa

In a broad interview, Rohan discusses:
Why he wanted to lead the programme here in Yorkshire

How the Super 1s sessions actually work

How it caters for different disabilities?
Thanks for reading and listening…the numbers of people visiting the Cricket Yorkshire website (and taking an interest in grassroots cricket) is rocketing up every year – that's down to you!
**This is a sponsored article as part of our partnership with the Yorkshire Cricket Board – if the mood takes you, click to read Cricket Yorkshire's policy on sponsored content**
Latest posts by John Fuller
(see all)