One of Cricket Yorkshire's most popular articles this year was on switching cricket leagues. Its inspiration was my local club, Bingley Congs, who have swapped the Craven Cricket League for the Aire-Wharfe Cricket League.
What I didn't know was that a club was voted out of the league to make space; namely St Chad's Broomfield in Headingley. (You can read the League's explanation about the election process at the bottom).
I caught up with Paul Berry, Chairman at St Chad's Broomfield Cricket Club, to talk about a rollercoaster year but also new beginnings.

Bingley Congs (my local club) moving leagues felt like an important step in their evolution, but I was surprised to learn that your club was removed from the Aire Wharfe.
How much of a surprise was that and how did it impact St Chads?
Firstly, well done to both Bingley Congs CC and Rodley CC who were elected to join the league. Credit to their respective committees and players, and good luck to them.
To be honest, it wasn't a huge shock. We knew that there were some involved in the league who wanted us out, and that getting enough votes to remain in the AWSCL would be difficult.
Although the vast majority of our time in the AWSCL was enjoyable, especially on the pitch, we felt we were treated differently to other clubs by those running the league.
This led our Management Committee to request permission to speak to other leagues in January. After a meeting with two of the AWSCL Management Committee, we withdrew this request hoping that things would change, but alas they didn't, and so we move on.
Apart from the 2021 season, when too many of our players were simply not good enough, we held our own, with the highlight being the 2nd XI winning their division in 2020.
---

We are proud of the sportsmanship award that we received in 2021 and the fact that in over 300 matches, we did not have one disciplinary issue.

---

As a club who prepare pitches and an outfield that are regularly awarded 4 or 5 out of 5 by the league umpires, who are investing £250,000 in our facilities during the off-season (including a new pavilion that would have been one of the best in the AWSCL) and who always welcome opposition players and supporters, you have to ask yourself why some clubs voted the way they did. We'll let others make up their own minds on that one.
The bottom line is that the AWSCL rule regarding re-election is utterly ridiculous. It's simply 'not cricket', and until something is done, other clubs will find themselves in the same position, and some may not be as lucky as we were with finding a new league to step up to.
We are fortunate to be such a well-run club, with a great Management Committee who managed the situation very well, and now we move on to new challenges outside of the AWSCL.
Your 1s and 2s are moving to the Pontefract & District Cricket League – what are the benefits as you see them?
From the first email and phone call with their Chairman, to our recent meeting with five of their Management Committee, we have been extremely impressed with the Pontefract & District Cricket League. Their ethos and views on local league cricket were refreshingly aligned with ours.
Since its introduction, we have always had an interest in the Yorkshire Cricket Pyramid, but whilst a member of the Wetherby Cricket League and subsequently the AWSCL, at a time when neither were on board, it was very much out of our reach.
---

As a progressive and ambitious club, the Pontefract & District Cricket League provides us with the opportunity to be part of the Yorkshire Cricket Pyramid.

---

As a Leeds-based club, the travelling time was an initial concern, but the average (roughly 30 minutes) is what you would expect in most levels of amateur sport and is similar to the travel time for our 3rd XI & 4th XI in the Dales Council Cricket League, and what we were used to when all our teams played in the Wetherby Cricket League.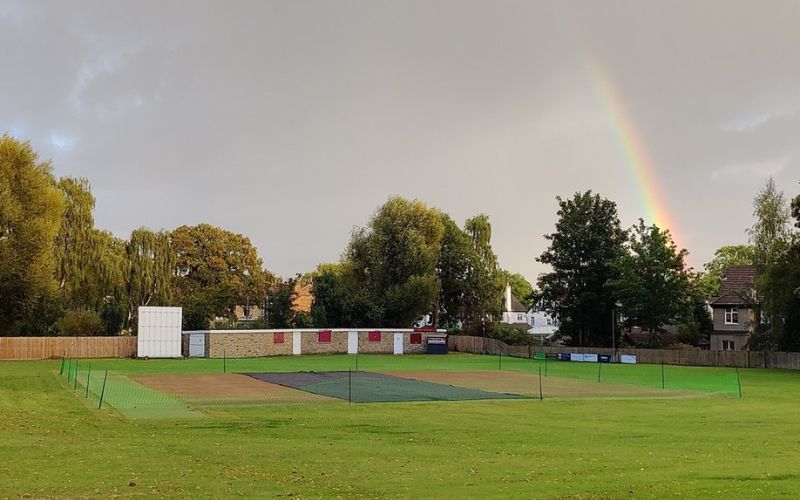 Your new pavilion developments sound like they are kicking on. How important is that for the next decade at St Chad's? What will the final project enable you to do?
We have known for some time that our pavilion needed updating, especially with having thriving women's and junior sections. Our old pavilion was simply not up to the standard of what they deserve.
We will now have more changing rooms including separate ones for women and girls who are playing in mixed games. Likewise, we needed to improve facilities for our supporters and visitors. The new pavilion will be accessible by the local community (including a tearoom that will be opened throughout the week as a café).
By improving our facilities, we will naturally attract even more senior and junior players to the club. The tearoom will also generate additional funds that will enable us to complete other projects, such as new drainage for the ground, levelling off parts of the outfield, and improving our training facilities.
This new income will also help us maintain (possibly reduce) the current levels of our membership fees which will help our players.
You have 8 senior league teams across midweek and weekend sides, that could be a record for a Yorkshire club. How have you managed to grow to where you now are?
It would seem to buck the trend of some clubs struggling for players. What's the secret?
As far as we are aware, no other club in Yorkshire has eight or more teams playing senior league cricket, in fact very few local clubs have more than four. We also have four senior indoor league teams who play through the autumn and winter.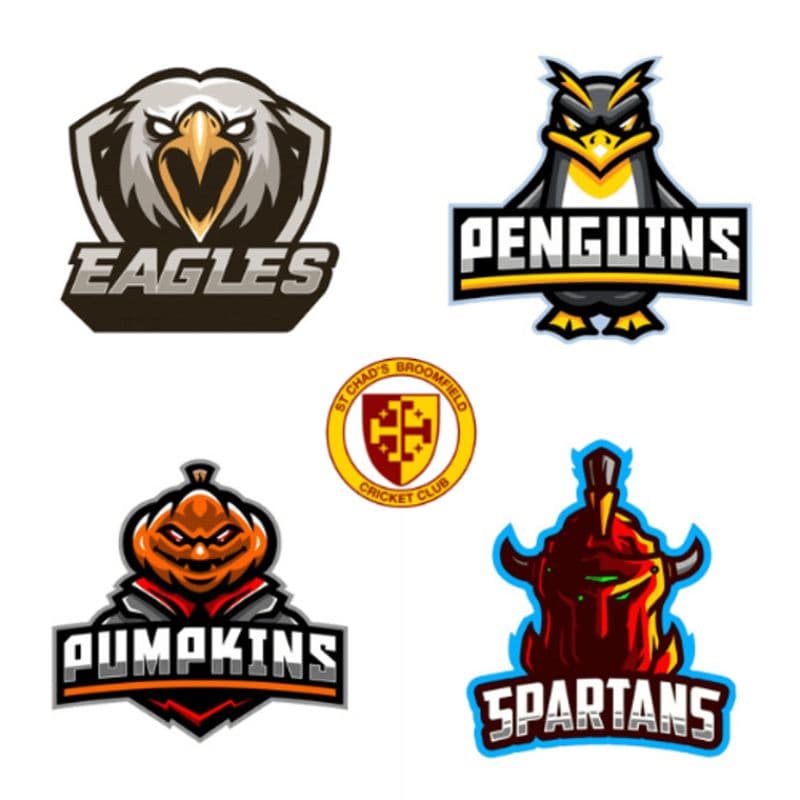 Our number one rule is that we don't turn anyone away. All are welcome at our club and with weekend and midweek teams for all standards, we can get them playing our great game in whichever team suits them the best.
I've seen many examples of players who have joined us as beginners, and they've developed over the years into good cricketers. We also attract players of a high standard who help us maintain a competitive 1st XI and 2nd XI.
---

We do extremely well attracting players who have moved to Leeds from outside the area and not just students. During our time in the AWSCL, we were responsible for roughly 1 in 3 of all player transfers in the league from outside of Yorkshire.

---

By welcoming these players as we do, it helps them find a new group of friends in their new home city, hence why they stay with us.
From those that joined us for their first season in 2022, we have retained 21 who are 1st or 2nd XI players, 25 who are 3rd XI or 4th XI, 15 of our women's squad and 37 from our junior section.
That's a massive 98 new members to add to our existing loyal members. By repeating what we do each year to attract new players, we fully expect to have similar numbers in 2023 which will raise the standard even more from where we were in 2021, and possibly even the number of teams we have!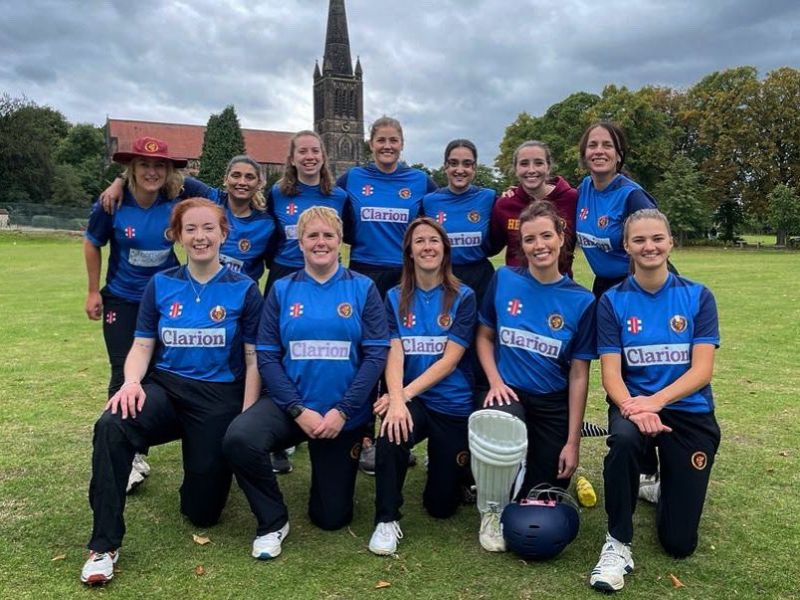 Away from Saturday cricket, having midweek teams in the Leeds T20 Cricket League and two (sometimes three) in the Last Man Stands competition has played a major role in player recruitment over recent years. As has playing in the autumn/winter Leeds Indoor Cricket League.
Players have more on than they did 10, 15, 20 years ago and so having alternatives to weekend cricket, as well as shorter formats, certainly helps these players and keeps them in the game. As most clubs know, once a player is lost, they're usually gone forever.
With so many senior league teams, we also have more opportunities for our junior players to start their journey into senior cricket, which helps them develop as a player as they go through their teenage years.

---

The player who played the most senior league games at the club this season was only 17. He managed a total of 34 appearances, more than our overseas player!

---

We also have plenty of social events throughout the year and our new Social Committee have gone above and beyond this season. This has helped create a wonderful atmosphere, unlike anything we have seen at the club in recent seasons.
Social events help the new players settle in and they help teammates new and old, build lifelong friendships.
–
**UPDATE**: The Aire-Wharfe Cricket League were approached for their comment about the re-election rules, and have since shared their feedback – which has been included below.
They make the point that the rules around election and re-election are voted on by member clubs, rather than the League Management Committee itself.
Here is their statement:
"The re-election rule has been looked at numerous times and even at the 2021 AGM, Aire-Wharfe Clubs voted 32-2 in favour of this staying in and its current format.
What I will say is that Aire-Wharfe clubs tend to be very loyal to member clubs. In the last 25 years prior to this year, only one club has not been voted back in.
Re-election was introduced in 1958 or 1959. This gives clubs the power to remove clubs where they feel they are no longer suitable. Originally this was based on the bottom 2 1st XIs when it was a separate competition, whilst the format is now based on the final positions of 1st & 2nd XIs.
In St Chad's final season, they were 10th out of 12 in Division 3 and 10th out of 11 in Division 6. Old Leo's were the other lowest-ranked club and were also in a position where they were up for re-election.
We also had three new clubs requesting to join the League and as of 2022, we had 35 clubs (in which previously we had 36). In short, we had 3 places available for clubs to vote on. All clubs had a maximum vote of 3 clubs if they wished.

33 clubs could vote and I must stress at no point did the Management committee have any say in the vote. Old Leo's received 32, Rodley 24, Bingley Congs 21, St Chads 12 and Leeds Caribbean 5.
For whatever reason,  21 clubs did not vote in favour of St Chads. The League wishes St Chads all the best for the future and look forward to seeing their new facilities."
Want to be featured on Cricket Yorkshire?
Thanks to Paul for this varied look at life at St Chad's and if your club is interested in being featured on Cricket Yorkshire, drop me an email to [email protected] with news and developments.
Latest posts by John Fuller
(see all)