There is no Scarborough Cricket Festival in 2020; a victim of the fallout from coronavirus. I believe it's the only time the Festival has not taken place, outside the war years.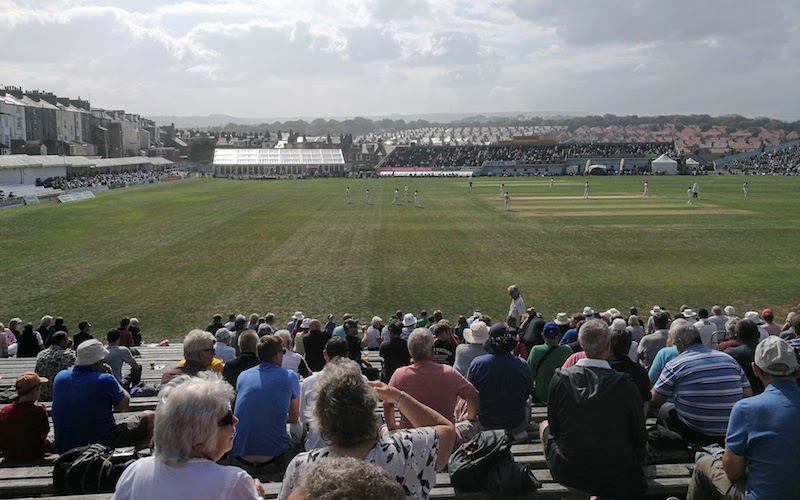 It's true that you only miss something when it's gone. For many, Scarborough is the highlight of the year; first date in their diary and where they meet up annually to be part of this famous cricket institution.

It was meant to be the first day of the Festival today. The fact that Yorkshire are playing Lancashire in the Bob Willis Trophy is a subtle nudge to the lost Roses fixture that would have been at Scarborough Cricket Club earlier this summer.

In its absence, I thought I'd put together a few photos below and an extract from my book to bring Scarborough to you, wherever you are.
It will be back, as will I, as soon as conditions allow. Enjoy your cricket, whatever form that takes, in the meantime.

Scarborough Cricket Festival Photos


Scarborough Cricket Festival: Extract from Last of the Summer Wickets

Unless you've been living on Mars or don't read Cricket Yorkshire, you'll have heard about my book, Last of the Summer Wickets about the Festival.

It involved a week in Scarborough watching Yorkshire lose to Worcestershire, many portions of chips, interviews with Yorkshire CCC, Scarborough Cricket Club, past players like Geoffrey Boycott & Darren Lehmann, plus many fans who've attended for decades.

If you're missing all things North Marine Road, here's a reminder of why the Scarborough Festival is unique.
First-class cricket on holiday – book extract
I describe the start of the Scarborough Cricket Festival, the race for a prime viewing spot, Bradman's 1948 Australians and sneaking Wisden Almanacks into the house.
I hope this little corner of the internet has brought sitting on the Popular Bank watching Yorkshire and sandy toes on the North Bay beach to life.
Click to read more articles on Scarborough Cricket Festival.
If you want to buy Last of the Summer Wickets, click the banner below to go to Amazon.

(*Cricket Yorkshire is reader-supported. That means when you buy through links on our website, I may earn an affiliate commission. You'll be supporting Cricket Yorkshire at no extra cost to yourself.)
As an Amazon Associate, I earn from qualifying purchases. These will always be identified on every page where they are used. Crucially, they don't affect the independence of the writing, the choice of subject or how I review or mention products.
Click here to read more about our affiliate policy. Thanks!
Latest posts by John Fuller
(see all)