Latest posts by John Fuller
(see all)
Here, I reflect on the rollercoaster that was 2021 and how it changed recreational cricket in England, both for the better and the worse.
So, with the exception of the odd winter friendly or lingering fixture, that's it for recreational cricket (outdoors at least) for 2021.
It's been a rollercoaster and in this very article, now updated to reflect changing times, I have charted the many steps, roadmaps, rules and restrictions that have ebbed and flowed.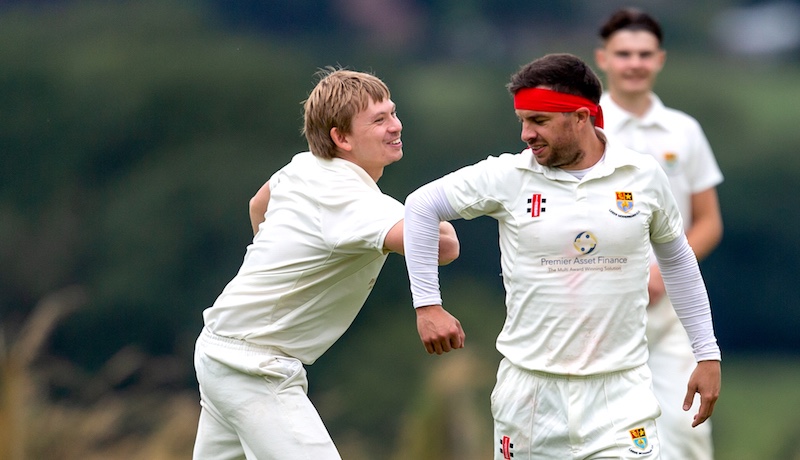 But what can club cricket, and the rest of the grassroots game, learn and improve on for 2022?
Of course, none of us has a crystal ball but with vaccines and all that we now know about COVID-19 to date, the hope is that the 2022 cricket season returns to the normality of 2019.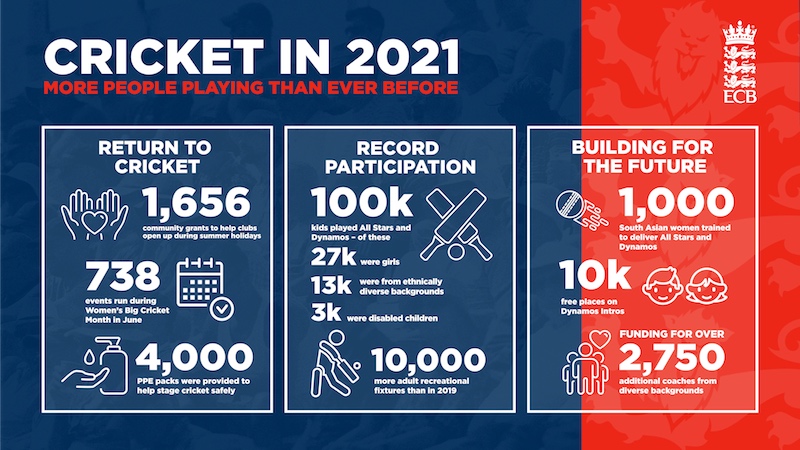 An enormous amount of cricket was played
While statistics can be weaved to tell any story you like, there are some telling headlines in the ECB's data.

1,656 community grants to help clubs open up during the summer holidays, allied with various funding pots over the last year.
Whisper it quietly but some clubs are as well off or even better off than before Covid-19 struck. You won't hear anyone admit that, mind.
10,000 more adult recreational fixtures than in 2019 too; an expected Covid bounce but even so, that's plenty.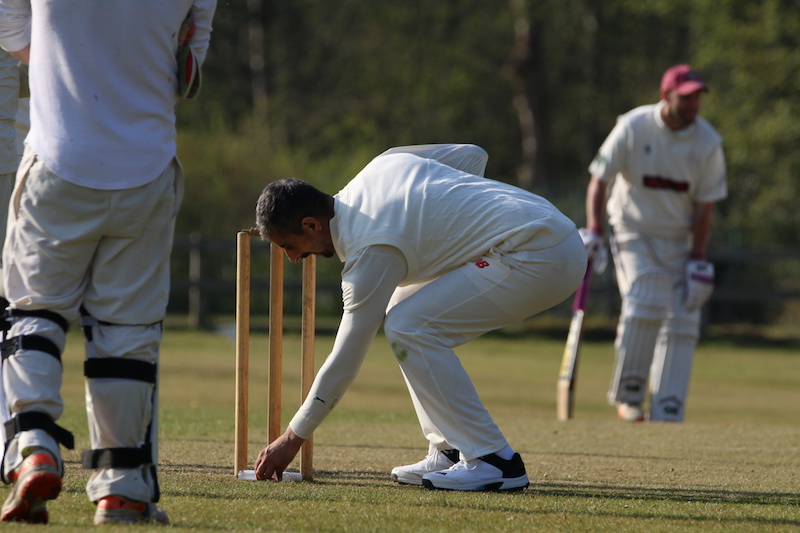 Those organising recreational cricket deserve knighthoods
In many ways, the 2021 cricket season was tougher than the year before when coronavirus first broke.
Back then, it was at its worst and cricket could only be played under the strictest of circumstances. It was non-negotiable and everyone knew where they stood.

This year, we have had more complications and regulations as spectators, clubs, leagues, officials, players and everyone else interpreted a gradual relaxation of lockdown and subsequent phases.

All of it moving in the right direction but not without drama. The one constant has been all those working their butts off to facilitate recreational cricket for tens of thousands across Yorkshire.
Somehow, they've had more to do, more hoops to jump through and yet many thousands of games got played between April and September.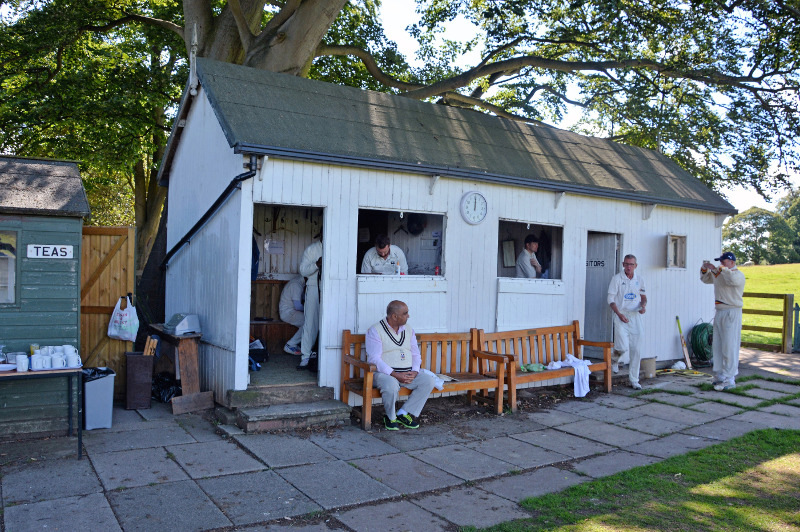 The loss of perspective
I've talked to a few who are involved with league cricket who said the expectations of many, particularly as restrictions eased, led to unfair stress heaped on them.
As one noted, who wanted to remain anonymous:
---
'Goodbye to the 2021 cricket season. A second year of covid, which has caused more personal abuse, hassle, grief and animosity than I can remember.'
---
He added: 'It has certainly been the worst of my 24 seasons involvement. Here's hoping for a restriction-free 2022, with more compassion, respect and understanding from everyone!'
While this may not reflect everyone's behaviour, how quickly we forget what we all have been through not so long ago.
Recreational cricket treads a fine line in the wake of Covid, if it alienates those like umpires, coaches and club or league officials who are crucial cogs and may just walk away.

Cases of Covid-19 were still being reported right through the cricket season affecting games being played, the strength of squads and ultimately league positions.

The competitive spirit, lacking in 2020 due to half a season, missing teams and other reasons, returned with a vengeance this year.
In some quarters, that meant a lack of empathy as we returned to some kind of normality and talk of legal action unbelievably as league tables took some untangling.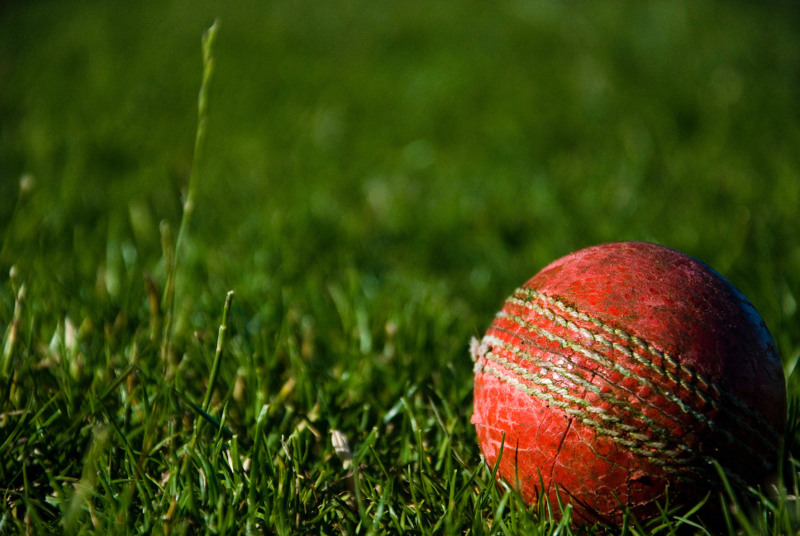 Communication and clarity lessons
While cricket clubs and leagues doubtless got regular email bulletins sent by the ECB with a huge amount of guidance each month, that didn't necessarily all get passed on or digested.

This article began in 2020 and continued in 2021 as bite-sized Covid-guidance for clubs who needed someone to de-mystify the jargon.

At times, Cricket Yorkshire ranked higher than the ECB's official guidance in Google. I have no desire to act as an impromptu governing body and everyone (including the ECB) must have been under enormous pressure.
---
That said, while there were masses of coverage each week on ecb.co.uk about the international game from Tests to The Hundred, there were yawning gaps for the grassroots game.
---
Yes, we were all impatient for updates and yes, the ECB was probably caught off guard more than once by UK Government announcements but if I can publish an article quicker than the ECB can then something's probably not quite right.

There was also confusion and farce around aspects such as which clubs could welcome spectators and the hospitality guidance required a PhD.

There isn't a manual for this kind of situation but as the filling in a sandwich between Governing/ECB and members/players, clubs and leagues bore the brunt.
So..fast forward to April 2022…what are the priorities?
More funding, facilities upgrades and support at all levels will be inevitably high up the pile of requests.
However, a campaign to support volunteers would, in my humble opinion, make a massive change. Sustained advice, tools and professional expertise on how to recruit and retain volunteers at cricket clubs could be a game-changer.
What do you think? How was your cricket season gone? Leave a comment below!
Enjoyed this read? Join thousands of cricket fans who get the Cricket Yorkshire Newsletter – exclusives, competitions, partner offers and much more straight to your inbox!