Over months, I've talked to cricket club officials, players and coaches about racism, many of whom wanted to contribute anonymously, but they all agreed on one thing.
There was racism in Yorkshire cricket long before Azeem Rafiq and it's not going away.
What Azeem and his family have suffered is unimaginable and unforgivable. Yet, somehow, we all have to find a way to move forward and make lasting change.
That will be difficult as revelations, disputes and claims continue to emerge.
There is no place for discrimination of any kind and it's been appalling to watch this play out over years.
Cricket is synonymous with Yorkshire; it is part of the region's DNA. The damage that Yorkshire County Cricket Club has done through its actions affects all of Yorkshire and will do for years to come.

View from the sidelines

In 11 years of writing about Yorkshire's recreational cricket, I have encountered racism in club cricket many times.

As a white man, I don't often see it waving its hands and clamouring for attention but existing in the shadows; offensive, ignorant attitudes often muttered by those who don't understand the world around them. It's a lot more blatant if you're on the receiving end of it.

The most common example I've experienced is to hear of people talking about cricketers of Asian heritage as a divisive, troublesome collective, as if "they" were a marauding army.
'They don't socialise. They don't buy teas. They don't help out. They leave straight after the match.'
The word "they" is always a warning bell, as if any group of people could be categorised as a whole.
Have you ever heard this at your club or in your league? Does it make you uncomfortable, or have you even said it yourself?
Overt or casual racism exists in many forms in recreational cricket and it's often an engrained dialogue borne from not understanding cultural differences.
Fundamentally though, this is about seeing another person as being unique as you are, and not categorising based on race, religion, sexual orientation or anything else.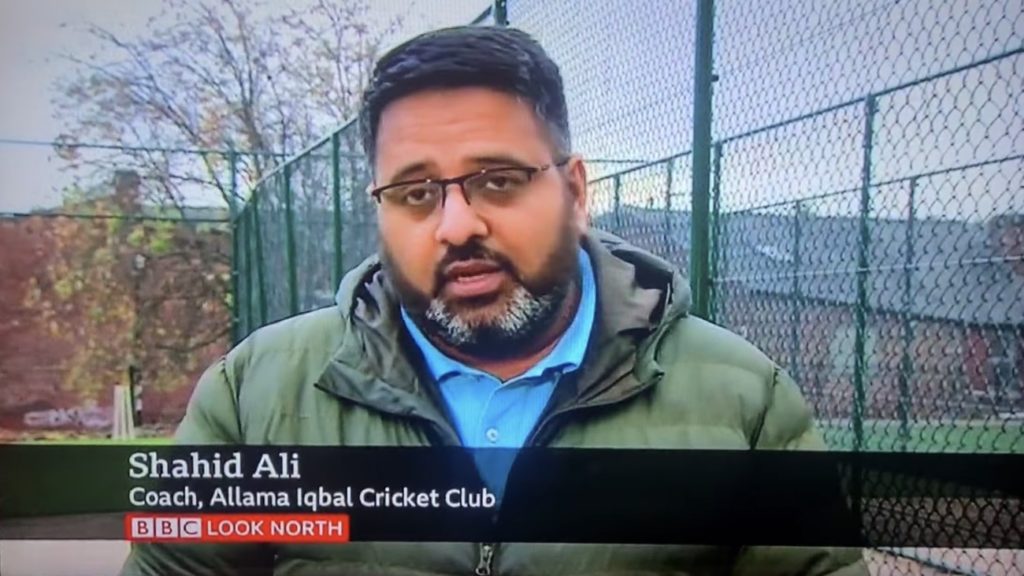 Image credit: Shahid Ali / BBC Look North
Shahid Ali is a cricket coach and community activist who I interviewed this year for Cricket Yorkshire. He was the driving force behind a new cricket club in Sheffield called Allama Iqbal Cricket Club.
When we talked in November about his experiences and the racism storm engulfing Yorkshire County Cricket Club, Shahid sounded like a man in between a rock and a hard place.
Expected by some members of his own community to 'wave the pitchforks' and protest publicly and angrily, instead Shahid believes long-lasting change comes from working with the system.

He's been accused of supporting the Yorkshire Cricket Board and selling out, but building relationships and seeking reconciliation are his motivations.

'We all have to unite, whether we like each other or not and accept our differences.'

That's not to say he's comfortable or not opposed to many prejudices that Shahid sees and fights against.

The ECB's South Asian Action Plan was launched in 2018 with great fanfare as an 11-point roadmap – but many, Shahid included, feel it has stalled and the ECB has not resourced it properly.

As for critics of Allama Iqbal Cricket Club, the accusation goes that it is an Asian-only 'ghetto club' and not promoting inclusiveness itself.

The problem with that argument is that it only began because opportunities for young kids who wanted to play cricket were being denied.

There's a reason new cricket clubs don't spring up every year and that's because it's a huge amount of work as a volunteer to get it started. You've got to really, really want to do it.
We shouldn't forget the end result, as Shahid puts it: 'These are all kids who wouldn't be playing cricket otherwise.'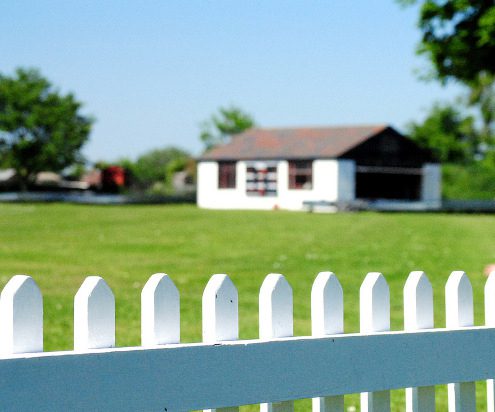 So, what of solutions?
Training and understanding
Training and education is an obvious start but only if it is comprehensive. Some cricket leagues have set up Equality, Diversity and Inclusion (EDI) policies and committees.
Shahid reckons: 'The culture has to run throughout the whole club. There's no point sending one person to Equality, Diversity and Inclusion (EDI) training and that's it.'
'Every club should be inclusive, open and engage with every part of their community they serve.'

The ECB could make EDI training compulsory for cricket clubs as part of the accreditation scheme Clubmark in future – or all clubs affiliated to a county board.
After all, clubs are used to doing first aid and safeguarding courses so isn't this as important?
Behaviour on the field
At grassroots, the collaborative spirit of 2020 led to less angst, as if we were all just grateful to be playing cricket in the midst of lockdowns and a global pandemic.
A year on and all bets are off. With promotion and relegation restored, the pent-up frustration of Covid and competitive juices flowing, there's been more nastiness and issues with player discipline, including racism.
So, how do we handle that?
Racism hotline for clubs
The process of reporting racism and its subsequent handling is a delicate and flawed procedure that isn't working. Clubs and individuals are terrified of being labelled 'racist' and are also reluctant to report incidents.
One league official told me that clubs will also muddy the waters and seek to discourage any reporting because they don't want to have the negative spotlight on them.
So, unless an umpire hears and reports trouble on the field then it can be incredibly difficult for leagues to get the evidence required to proceed.
There is also a real fear over legal action. Cricket clubs threaten legal action against cricket leagues more than you'd think.
The net result is that the person suffering racist abuse doesn't feel listened to, and that racism is acceptable within their club or league.
Equally, racial tensions can bubble away on or off the field and there needs to be a mechanism, whether it's an anonymous hotline or another route, where anyone can report racism confidentially in club cricket.

My understanding is that a racism hotline for clubs was in the ECB's plans but that hasn't materialised.
We should encourage those brave enough to come forward – whether receiving or witnessing racism. To that end, the Independent Commission for Equity in Cricket (ICIC) is a positive move – it has opened its call for evidence.
But, it will take time (at least a year to report in the first place) to gather evidence and for recommendations aimed at the ECB and wider game to be assembled and actioned.
Diversity in Decision Making

If we've learnt anything from the turmoil of the Azeem Rafiq situation, it's that decisions need to be made a whole lot quicker.
Decision-makers – whether committees, leagues, or institutions – clearly need to have representation that's as diverse as their community and actively encourage this.
This can be more difficult in a volunteer-based amateur sports setting, but is upon committees to encourage, making sure everyone feels their contributions would be valued.
Though the ECB has published its Anti-Discrimination Code of Conduct this year, it was supposed to do an EDI policy for clubs which is a year late.

These volunteer-led clubs need clarity and guidance more than ever if we're to affect the kind of change everyone wants.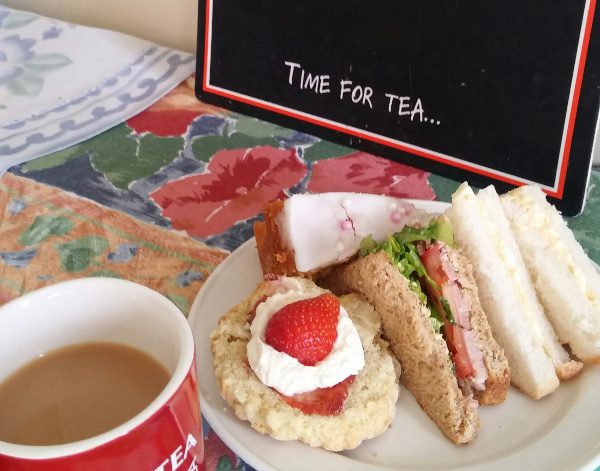 Food for thought

Sharing a meal is one of the many ways we bond as humans, but for cricket teas, for many decades it was ham sandwiches, no vegetarian option – like it or lump it.
Naturally, this is culturally insensitive – and exclusionary – if members of your team or the opposition are Muslim and can't eat the same food because of their religion.
Cricket clubs are starting to be more inclusive, making sure vegetarian options are available and plated separately, and having an awareness of Ramadan, but there's plenty more to do.

Coronavirus has actually opened the door for many clubs to revert to 'bring-your-own' which is done on convenience and cost grounds, rather than catering for other circumstances.
Is this a conversation that can be had across leagues, with simple guidelines on how to make teas more inclusive?

Positive efforts
Amid the accusations, protests, hostility and depression about what is happening in Yorkshire, we shouldn't ignore the positive efforts in communities every week.
As Andy Bull pointed out in The Guardian, remember those who are trying to make cricket better.

I make a point of shining a light on some of those stories here from Bradford Park Avenue to Yusuf Karolia's work mentoring cricket coaches and that's really only a fraction of what goes on.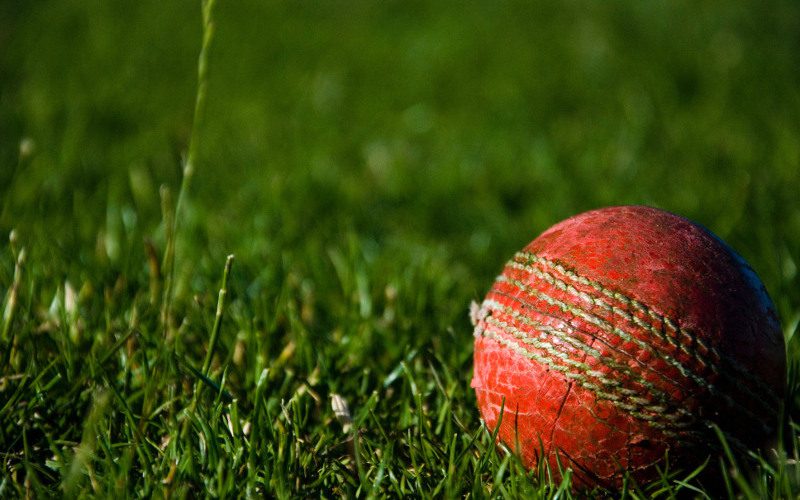 What will 2022 bring?
There needs to be meaningful measures brought in by the ECB in time for next season and difficult questions answered within each county.
We also need to check ourselves. Is there anything we are doing or not doing that could make a positive impact in reducing racism in cricket?
You see it happening at a county club and on the TV, but racism is active in our own communities.
I went for a morning walk the other day in my town and bumped into someone I know to say hello to. Small talk led to cricket, and he paused and said:
"I see he (Azeem Rafiq) has taken the money. It's what he wanted all along. It won't be long before they take over."
I felt physically sick. I'm in the privileged situation of rarely hearing overt racism like this and felt as if someone had punched me in the stomach.
There was a fleeting moment when I could have challenged that racism. I should have called it out and was gutted I didn't. It felt as if it happened in slow motion, a matter of seconds and, as my brain caught up with what he said, he calmly walked off.
Anyone who thinks this is just a cricket problem, or limited to Yorkshire, needs to open their eyes.
Latest posts by John Fuller
(see all)